April 16, 2018
Good morning ... Situational awareness, from an HHS statement last night: "Earlier this evening the Secretary of Health and Human Services, Alex M. Azar II, was treated with intravenous antibiotics for a minor infection. Out of an abundance of caution he has been admitted to a hospital for observation."
Obviously, we hope everything's OK.
1 big thing: Another peek into the world of PBMs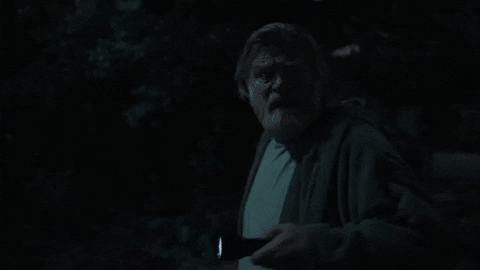 Axios' Bob Herman has obtained another document that sheds a little more light onto the world of pharmacy benefit managers and their role in the drug supply chain.
This one is a CVS Caremark document that deals with Medicare Part D — specifically, it outlines what pharmacies that contract with Caremark are supposed to do if Medicare wants to audit any records related to CVS. It says those pharmacies should:
Let CVS know when the government come knocking.
Allow CVS to review the records the government wants to see, before sending them to the Medicare agency.
Label all the confidential stuff as proprietary and exempt from federal open records law.
The big picture: This language is pretty standard and not especially controversial on its own, several lawyers told Bob after reviewing the document.
"It simply describes commonplace procedures used by companies of all industries, including the health care industry, to protect their proprietary information," CVS said.
Yes, but: This still further reinforces just how secretive the PBM business is, even in its dealings with publicly funded programs like Part D.
Go deeper: Bob has more at Axios.com.
2. PhRMA: Trump deserves credit on prices
The pharmaceutical industry is spending a lot of time on defense these days, but its leading spokesman says the Trump administration isn't getting the credit it deserves for actions that could pass more savings on to consumers.
Key quote: "If you look at steps CMS has taken around the 340B program ... and other ideas, I think they have taken some concrete steps on drug costs that have not been reported or they're not getting the credit they deserve," Steve Ubl, president and CEO of the Pharmaceutical Research and Manufacturers of America, told Axios in an interview..
How it works: 340B provides discounted drugs for certain hospitals and health care centers with a large proportion of low-income patients. Pharma argues that hospitals have learned to game the program.
"I think the oversight that you've seen around the supply chain, around the 340B program, around steps that could be taken to align incentives without taking heavy-handed steps is a good thing," Ubl said.
Between the lines: Committees in the House and Senate have held hearings on 340B, but it's not clear that will actually lead to any legislation, especially this year.
Both committees are also working on opioid legislation, which is a higher priority, and domestic policymaking for 2018 is already almost over.
And, as powerful a lobby as PhRMA is, hospitals have plenty of muscle on Capitol Hill, too.
3. How banks, lawyers and doctors sell bad surgeries
A powerful combination of lawyers, banks and hedge funds have lined up to talk hundreds of women into unnecessary and sometimes dangerous surgery, to help build better lawsuits against medical device companies, the New York Times reports.
The big picture: This all involves lawsuits over mesh implants. More than 100,000 women have sued over the implants, saying they cause pain and bleeding.
According to the article, some law firms believe women get higher awards when they've had the implants removed, compared to plaintiffs who still have the meshes implanted. So they've begun paying women to have the surgery.
But sometimes those surgeries are unnecessary and leave the patients with severe side effects that can never be reversed.
The details, per NYT: "Lawyers building such cases sometimes turn to marketing firms to drum up clients. The marketers turn to finance companies to provide high-interest loans to the clients that have to be repaid only if the clients receive money from the case. ... It is fueled by banks, private equity firms and hedge funds, which provide financial backing."
4. Prepare yourself for Q1 earnings
First-quarter earnings reports for the health care sector begin in earnest this week with UnitedHealth Group and Johnson & Johnson on Tuesday morning, and Bob will again be following the money for more than 100 companies.
What you can do: Tag along by opening Bob's up-to-date spreadsheet.
Why it matters: In 2017, 92 prominent health care companies registered more than $1.7 trillion in global revenue and reaped more than $101 billion in worldwide profit, per Bob's tallies.
5. While you were weekending ...
What we're watching this week: House Appropriations subcommittee hearings Tuesday on the budgets for the FDA and the Indian Health Service and Wednesday on HHS biodefense activities.
Senate Finance Committee hearing Thursday on opioid abuse in Medicare and Medicaid.
What's on your agenda? Let me know: [email protected].