Good morning ... If you tried to sign up for coverage yesterday through HealthCare.gov, I'd love to hear how it went. Let me know how the process worked, and what you thought of your options: just reply to this email, or reach me at baker@axios.com.
https://www.axios.com/newsletters/axios-vitals-3d39999b-f7ab-4649-a0d7-4eea8279e119.html?chunk=0#story0
ACA's individual mandate is safe — for now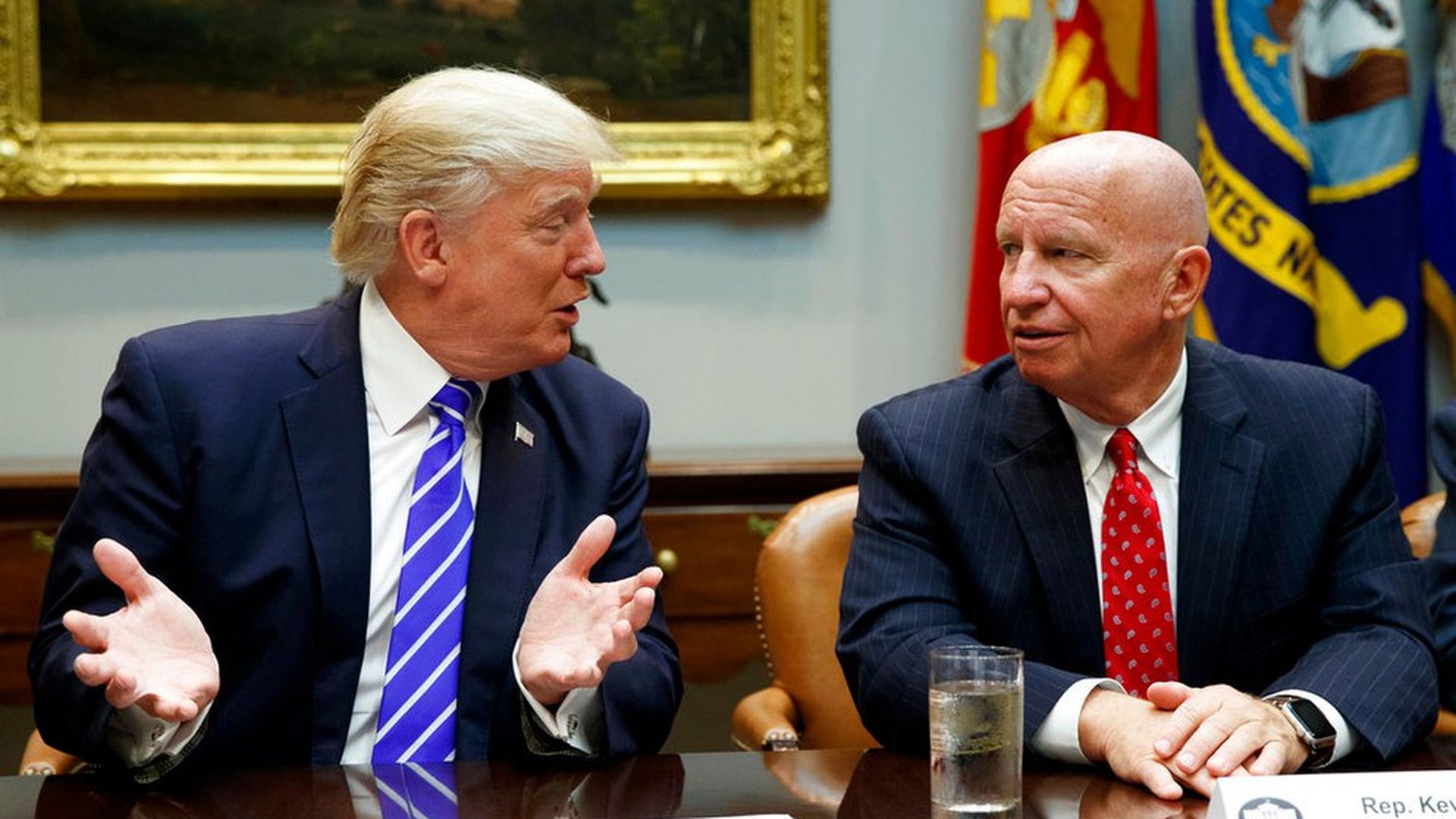 The House's tax reform bill, set to be released this morning, will not try to repeal the Affordable Care Act's individual mandate, my colleague Jonathan Swan reports. The big question now is whether GOP leaders on Capitol Hill can keep that idea off the table, despite a push from conservatives and an endorsement yesterday from President Trump.
Why it's out:
Passing tax reform is hard enough as it is, and this move would only make it harder.
The same basic problem that sunk all four repeal-and-replace bills — that they would have thrown real-world insurance markets into chaos — also applies to repealing the individual mandate. It would leave roughly 15 million more Americans uninsured than the status quo, per CBO, and therefore would run into very familiar resistance from moderate Republicans.
GOP donors are already angry at the party for failing to repeal the ACA; imagine their reaction if another failed anti-ACA push also kills tax reform.
How the idea could come back:
Conservatives are still determined to keep swinging at the ACA, despite their failure over the summer to pass a repeal-and-replace bill even along party lines. And they appear to have Trump on their side.
Repealing the individual mandate would save the government roughly $380 billion over a decade, according to the Congressional Budget Office — which would be a big help as Republicans look for ways to pay for some $1.5 billion in tax cuts.
The bottom line: This would be a huge risk, with a lot on the line. And GOP leaders know it.
https://www.axios.com/newsletters/axios-vitals-3d39999b-f7ab-4649-a0d7-4eea8279e119.html?chunk=1#story1
​What people don't understand about single payer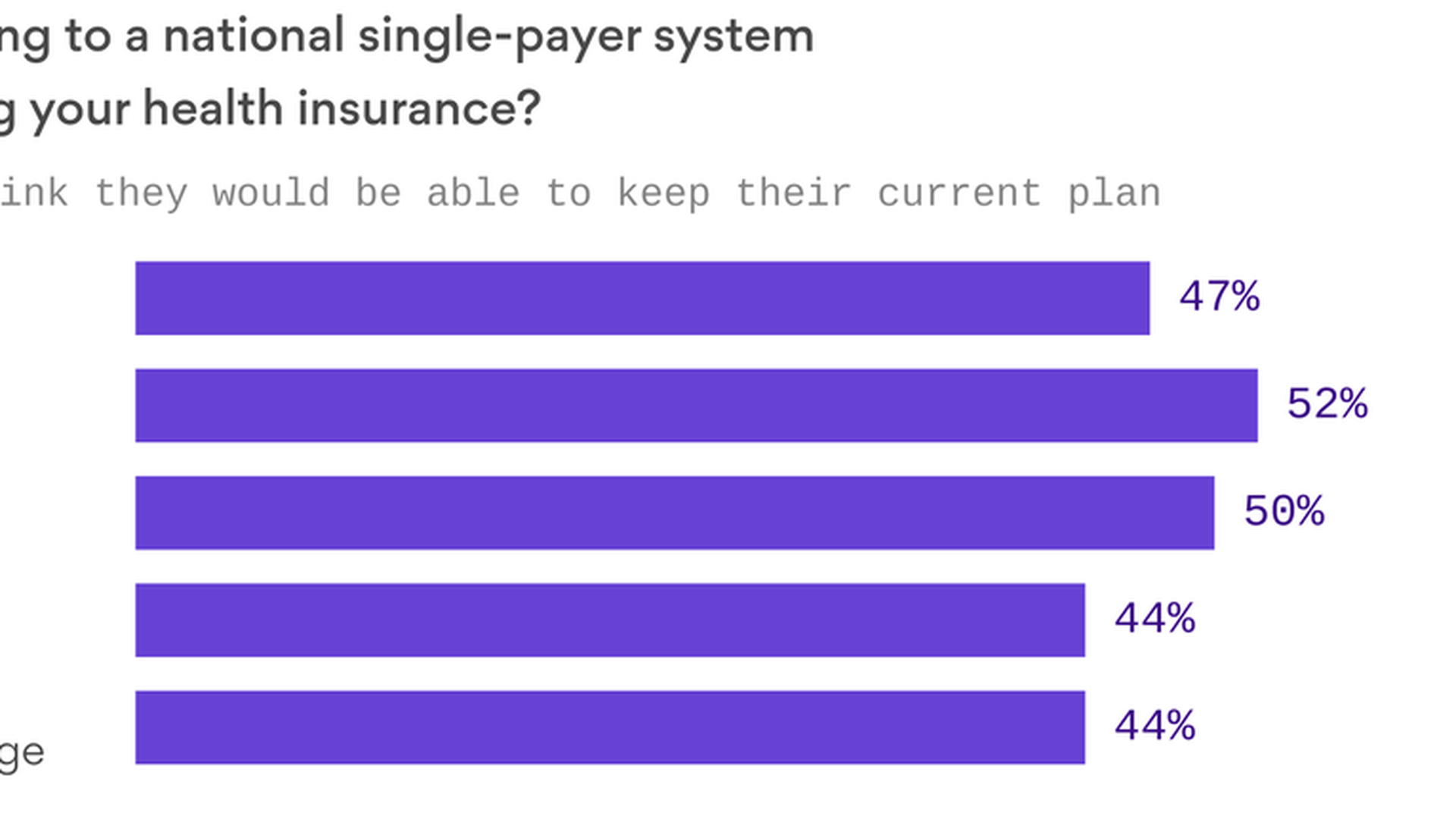 Almost half the country doesn't realize that switching to single payer would require them to change their health care plan, Kaiser Family Foundation president Drew Altman notes in his latest Axios column.
According to Kaiser's latest polling, 47% of the public overall think they'd be able to keep their existing coverage under single payer; including 44% of people who have employer-based coverage today.
Why it matters: As we all learned very recently from the ACA, people are not happy when they have to switch health plans — and it's not easy to persuade them that they're getting a better deal. Being forced to change is a problem in and of itself. Single payer polls pretty well, but that's in part because it's still a relatively vague concept for a lot of people and its trade-offs haven't gotten a serious public airing (yet).
Be smart: This is one big reason to think that if any form of single payer is ultimately realistic, it'll likely begin with some sort of optional buy-in — not just as a political compromise, but to avoid a sudden upheaval of the entire system.
https://www.axios.com/newsletters/axios-vitals-3d39999b-f7ab-4649-a0d7-4eea8279e119.html?chunk=2#story2
Drug companies are on Team Amazon
Pharmacies and pharmacy benefit managers are terrified about the prospect of Amazon getting into their business. But pharmaceutical companies are all for it, CNBC reports.
"I think the drug distribution channel also should be disrupted with improvements based on technology or efficiency," Allergan CEO Brent Saunders told analysts yesterday, according to CNBC.
"It's an area rife with inefficiency and a lot of turf," another pharma CEO said in the report. "It's overly complicated; that's the opportunity."
Between the lines: Drug companies are especially frustrated with pharmacy benefit managers, which function as intermediaries between manufacturers and pharmacies. Pharma companies complain that PBMs mark up their products without disclosing those costs, and cutting into PBMs' slice of the pie is pharma's preferred solution to the controversy over high drug prices.
https://www.axios.com/newsletters/axios-vitals-3d39999b-f7ab-4649-a0d7-4eea8279e119.html?chunk=3#story3
CMS moves forward with big policy changes
In case you missed the Trump administration's 1,133-page final rule about 2018 Medicare outpatient payments, Axios' Bob Herman has you covered for the big policy changes:
Hospitals are suing the feds for finalizing a policy that would drastically cut how much they are paid under the 340B drug discount program. Read more here.Total knee replacements no longer need to be performed exclusively in a hospital. This will save Medicare a lot of money and route more money into ambulatory surgery centers.Total Medicare outpatient payments will going up by 1.35% next year, down from the proposed 1.75%.
https://www.axios.com/newsletters/axios-vitals-3d39999b-f7ab-4649-a0d7-4eea8279e119.html?chunk=4#story4
Opioid panel backs medication therapy, silent on funding
President Trump's opioid commission has finalized its recommendations for combatting the epidemic, but sidestepped one of the most critical issues: money.
The panel's final report, released yesterday, is 138 pages long and includes 56 specific recommendations. It says the executive branch should better coordinate federally funded programs, but doesn't ask Congress for any new funding.
Here's what the commission recommends:
A large-scale ad campaign discouraging drug use.
New, nationwide training programs for doctors who prescribe opioids and pharmacists who fill those prescriptions, to help them identify patients at risk of addiction.
Expanded use of drug courts, which try to redirect people whose crimes are related to addiction into treatment programs.
Broader use of medication-assisted treatment — providing drugs like methadone to help patients in recovery manage the symptoms of withdrawal.
https://www.axios.com/newsletters/axios-vitals-3d39999b-f7ab-4649-a0d7-4eea8279e119.html?chunk=5#story5
​MedPAC takes aim at physician payments
The Medicare Payment Advisory Commission is meeting today in D.C., and Bob reports the group will focus on major physician payment policies in two important sessions today.
MIPS: Last month, MedPAC analysts suggested scrapping Medicare's Merit-based Incentive Payment System, or MIPS, because "it's extremely complex and imposes a significant burden," according to a transcript of the meeting.
MIPS is the replacement for the widely hated "sustainable growth rate" formula Medicare previously used to set doctors' payment rates. But it has created a lot of confusion among doctors about what, exactly, they are required to do. MedPAC is expected to suss out more alternatives.
Primary care: Medicare's payment system is tilted in favor of surgeons and other specialists (due in part to the influence of an American Medical Association panel called the RUC). A lot of MedPAC commissioners are interested in routing more money toward primary care.
Why it matters: MedPAC doesn't create laws or mandate policies. But the independent group's recommendations to Congress carry a lot of weight. These two issues, in particular, are important because Medicare spends more than $130 billion on physician services every year.