Axios Vitals
November 07, 2018
Good morning ... Whether you're a Republican upset about the House or a Democrat upset about, well, any number of other races — console yourself with my suffering: Kentucky lost to Duke last night in a staggering 118-84 romp. Whatever you lost last night, you didn't get blown out that badly.
1 big thing: Medicaid's big night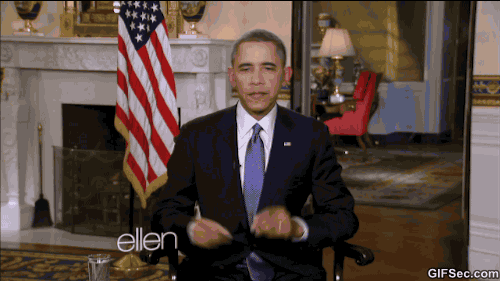 Medicaid expansion was a bright spot for Democrats on an otherwise mixed election night: 3 states passed ballot initiatives to adopt the Affordable Care Act's Medicaid expansion.
Idaho voters approved Medicaid expansion with more than 61% of the vote.
Nebraska passed it with 53%.
Utah approved it with 54%.
Democrats also won hard-fought gubernatorial races in Kansas and Wisconsin, putting expansion at least on the table in those 2 states — Kansas especially.
Kansas' state legislature approved Medicaid expansion in 2017, only to have it vetoed by Gov. Sam Brownback. Extending the program was a big part of Gov.-elect Laura Kelly's campaign.
Tony Evers, who defeated Wisconsin Gov. Scott Walker, also campaigned on a platform that included Medicaid expansion.
The other side: Democrats lost some enticing races with potentially big Medicaid stakes — namely, the Florida governor spot.
A ballot measure to continue the Medicaid expansion in Montana is also losing, 55% to 45% as of 5:30 this morning, though results in the state aren't final yet.
The bottom line: Getting all 3 ballot initiatives passed is nevertheless a big win for expansion advocates, and could end up covering more than 150,000 people, all together.
And don't forget about Maine. Democrat Janet Mills will take over for outgoing Gov. Paul LePage (who, in the most on-brand announcement I've ever seen, already announced he's moving to Florida).
Mills will likely follow through on Maine's Medicaid expansion, which voters approved last year but which LePage fought tooth and nail.
P.S. California voters rejected a ballot initiative to cap dialysis firms' profits, 62% to 38%, vindicating the record-breaking sums that dialysis firms spent to defeat it.
2. What a Democratic House means for health care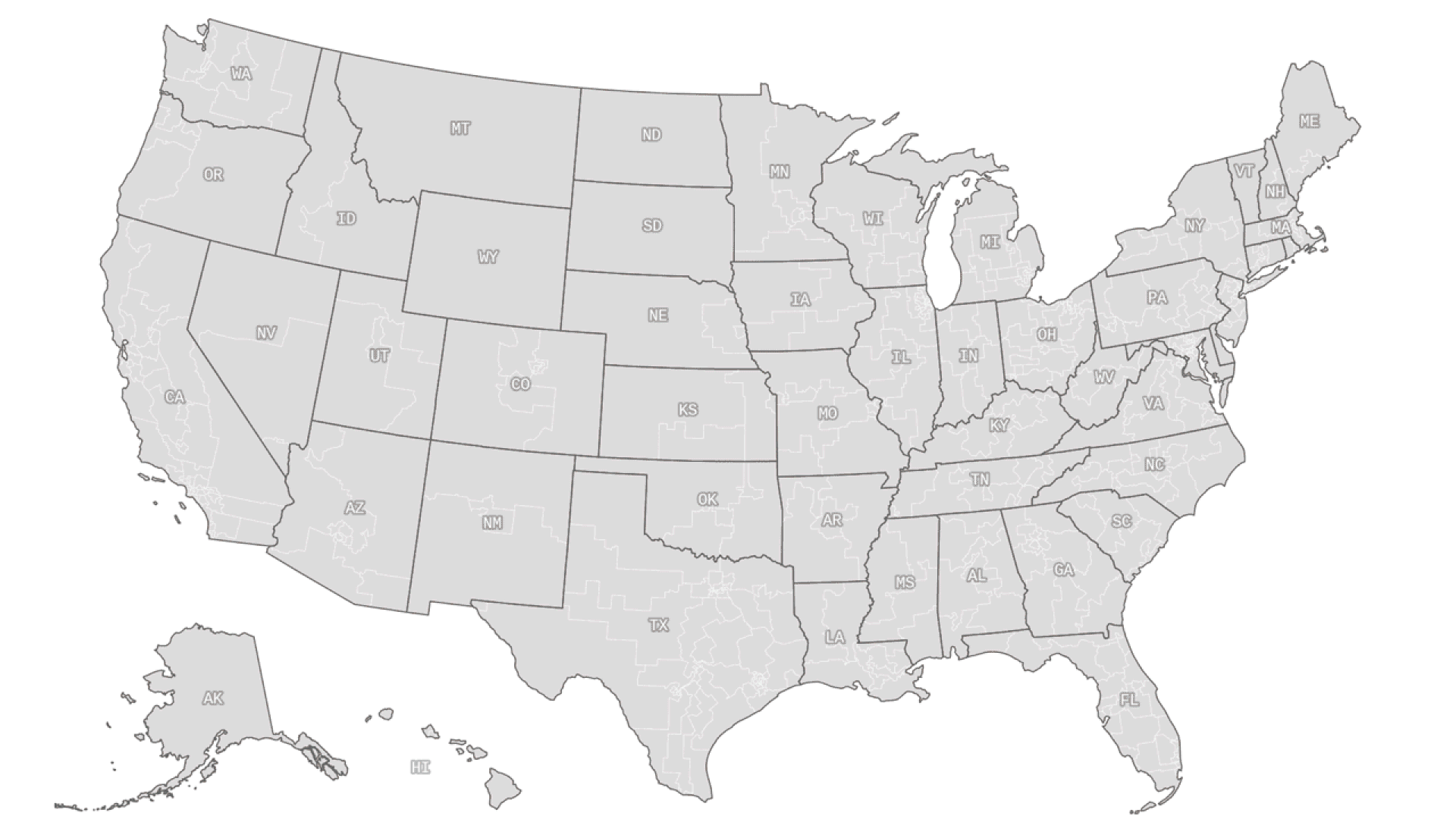 Honestly, although Democrats' takeover of the House is the biggest overall headline of the night, its health care implications are pretty modest.
The big picture: The next 2 years will test the strength of Republicans' alliance with the health care industry, and pharmaceutical companies in particular.
"The real test will be, do Republicans vote 'no' on this ... when it's on the floor?" a pharmaceutical lobbyist told Axios after Republicans were largely silent on Trump's latest drug-pricing plan. We're about to find out.
Repealing the ACA is all the way off the table, though it was already an impossibly steep climb even under unified Republican control.
Oversight will be one of Democrats' biggest overall priorities. I see 2 possibilities for heath care oversight that could stick:
The Justice Department's decision to back red states' anti-ACA lawsuit
Hearings that take aim at drug companies for their price increases
Drug pricing could, theoretically, be a potential source of bipartisan agreement between Democrats and President Trump, especially now that Trump has endorsed some pretty liberal ideas, like using Europe as a pricing reference.
But Democrats' narrow majority in the House, combined with Republicans' expanded majority in the Senate, means that any major legislative priority will still need bipartisan support.
My thought bubble: A Democratic House may leave industry somewhat worse off on those ticky-tacky but big-for-industry priorities that are always floating around, looking for a vehicle.
Pharma might have to swallow a more muscular version of the CREATES Act, a bill aimed at bolstering competition from generics. It will need to push hard in the lame-duck session to get its Medicare "donut hole fix," which Democrats will be less inclined to provide once they take power.
As insurers and medical-device companies look for delays in their ACA taxes, they might have to fight a little harder (device makers lost a big ally in Rep. Erik Paulsen, who lost his re-election bid), but these are the kinds of things that almost always end up tacked onto bigger bills that already require a lot of horse trading between the House and Senate.
They're not impossible, especially with a GOP-controlled Senate.
3. Mixed results for Dems' health care messaging
So, did Democrats' relentless health care messaging work? I think you can see whatever answer you want to see in these results.
The battle over pre-existing conditions was key to Democrats' taking the House (and the source of House Minority Leader Nancy Pelosi's unfortunately phrased shout-out: "Let's hear it more for pre-existing medical conditions!")
But it wasn't enough to save Sen. Claire McCaskill, even against an opponent, Missouri Attorney General Josh Hawley, who's part of the lawsuit aiming to take down the ACA.
Medicare for All: At a minimum, "Medicare for All" did not help Democrats win last night.
Democrats took that term to mean different things, so it's hard to put together a definitive tally, but there were more losses than wins last night among the candidates we had flagged as supporting or being open to some form of "Medicare for All."
Pundits and strategists can debate the causal relationships here until the end of time: Did progressives like Florida's Andrew Gillum and Texas' Beto O'Rourke lose because they supported "Medicare for All"? Or did they come close in tough races because they supported "Medicare for All," energizing the base?
Factually, all three things happened: They supported "Medicare for All," energized the base, and lost.
What's next: Judge Reed O'Connor should rule on Texas' big ACA lawsuit any day now. Protections for pre-existing conditions are still on the chopping block and will soon be thrust right back into the political fray.
4. 1 💸 thing: CVS Health's debt
When CVS completes its buyout of Aetna, presumably by Thanksgiving, the company will have $75 billion of debt, CVS executives said during the company's third-quarter earnings call yesterday.
Why it matters, via my colleague Bob Herman: CVS is essentially tripling its debt load from last year and will have more debt than 40 U.S. states, based on numbers from the Census Bureau.
Of course, that debt needs to be paid off. With higher interest rates in the offing, it may be wise not to expect cheaper prices at CVS' pharmacies, clinics, pharmacy benefit manager or health insurer.
5. Money motivates clinic visits
Consumers are more likely to get medical care in retail settings like supermarkets or retail pharmacies if they're offered financial incentives to do so, according to a new PwC brief.
Details, via Axios' Caitlin Owens:
In a survey, the more than half of respondents said they were very likely to get care in non-traditional settings if it was cheaper than a traditional option. 
This includes using at-home strep tests and having stitches removed or a wound treated in a retail setting.
Why it matters: If consumers could use retail facilities more often for routine medical services — such as the way flu shots are distributed at pharmacies as an alternative to a trip to the doctor — that could end up taking out a lot of financial bloat.