Axios Vitals
September 28, 2018
Good morning ... A big thanks to Caitlin Owens and Bob Herman for picking up the slack on today's Vitals, while I covered the Kavanaugh hearings yesterday. I'm still wrapping my mind around it all, but I can confidently say we're going to be talking about yesterday for decades to come.
1 big thing: Azar touts lower ACA premiums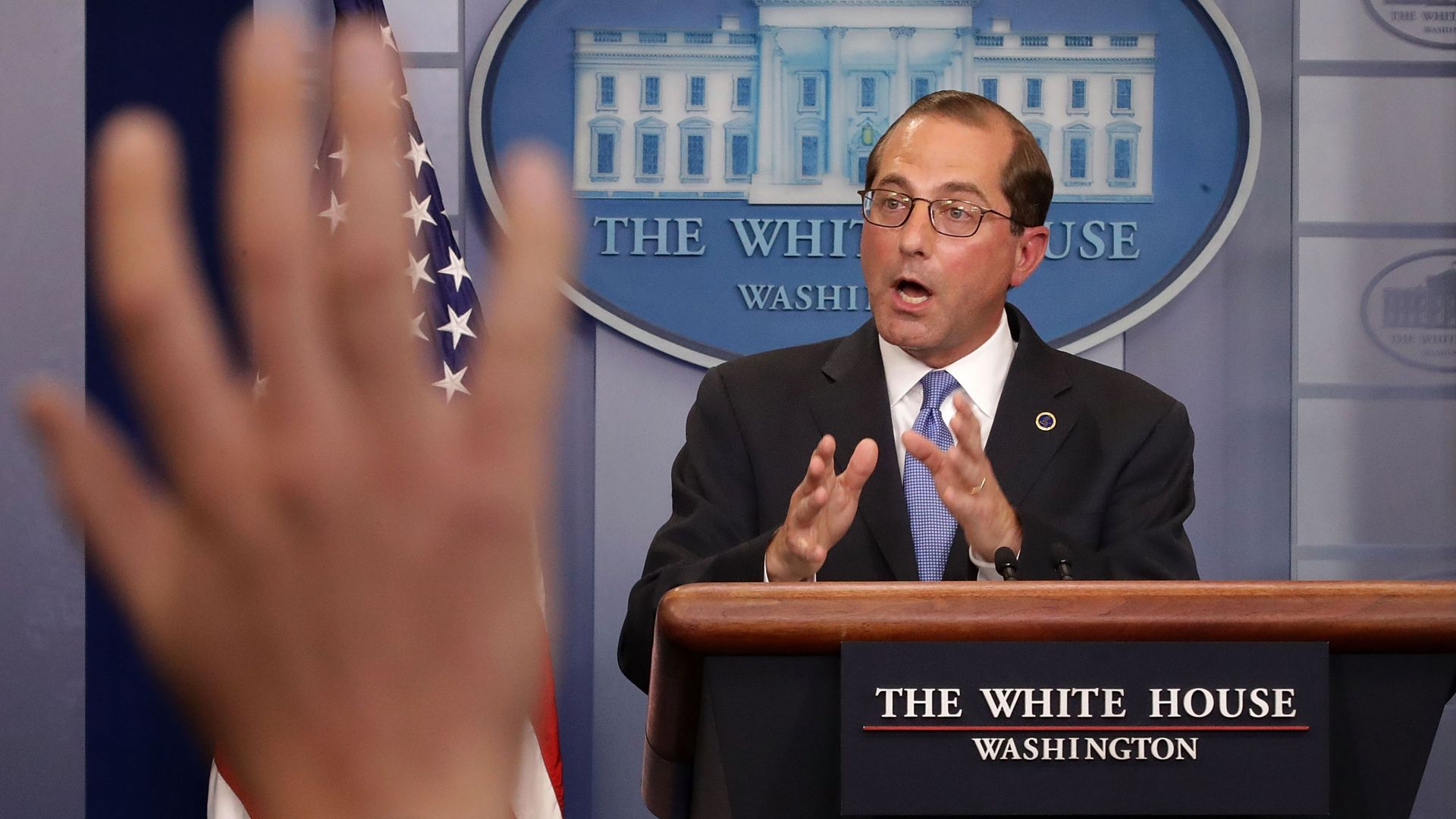 Premiums for benchmark Affordable Care Act plans are projected to drop in 2019, the first time that has happened since the law has been implemented, HHS Secretary Alex Azar announced yesterday.
Premiums are expected to drop by 2% nationally, and the number of insurers participating on exchanges will increase for the first time since 2015, Azar added.
"The president who was supposedly trying to sabotage the Affordable Care Act has proven better at managing it than the president who wrote the law," Azar said.
Between the lines: The drop in premiums is primarily because insurers raised them too much last year. They did so after President Trump ended the ACA's cost-sharing reduction payments.
But that had less of an impact than expected, based on the way insurers responded.
"Perhaps ironically, the termination of cost-sharing subsidies has actually promoted stability by boosting premium subsidies, but that wasn't exactly the stated intention of the administration," Larry Levitt of the Kaiser Family Foundation told Caitlin.
Other actions taken under the Trump administration, like the repeal of the individual mandate and the expansion of short-term plans, have probably resulted in premiums decreasing less than they would have otherwise, Levitt added.
State reinsurance programs, which the administration has been actively supportive of, have also played a roll in premium stabilization.
2. The youngest victims of the opioid epidemic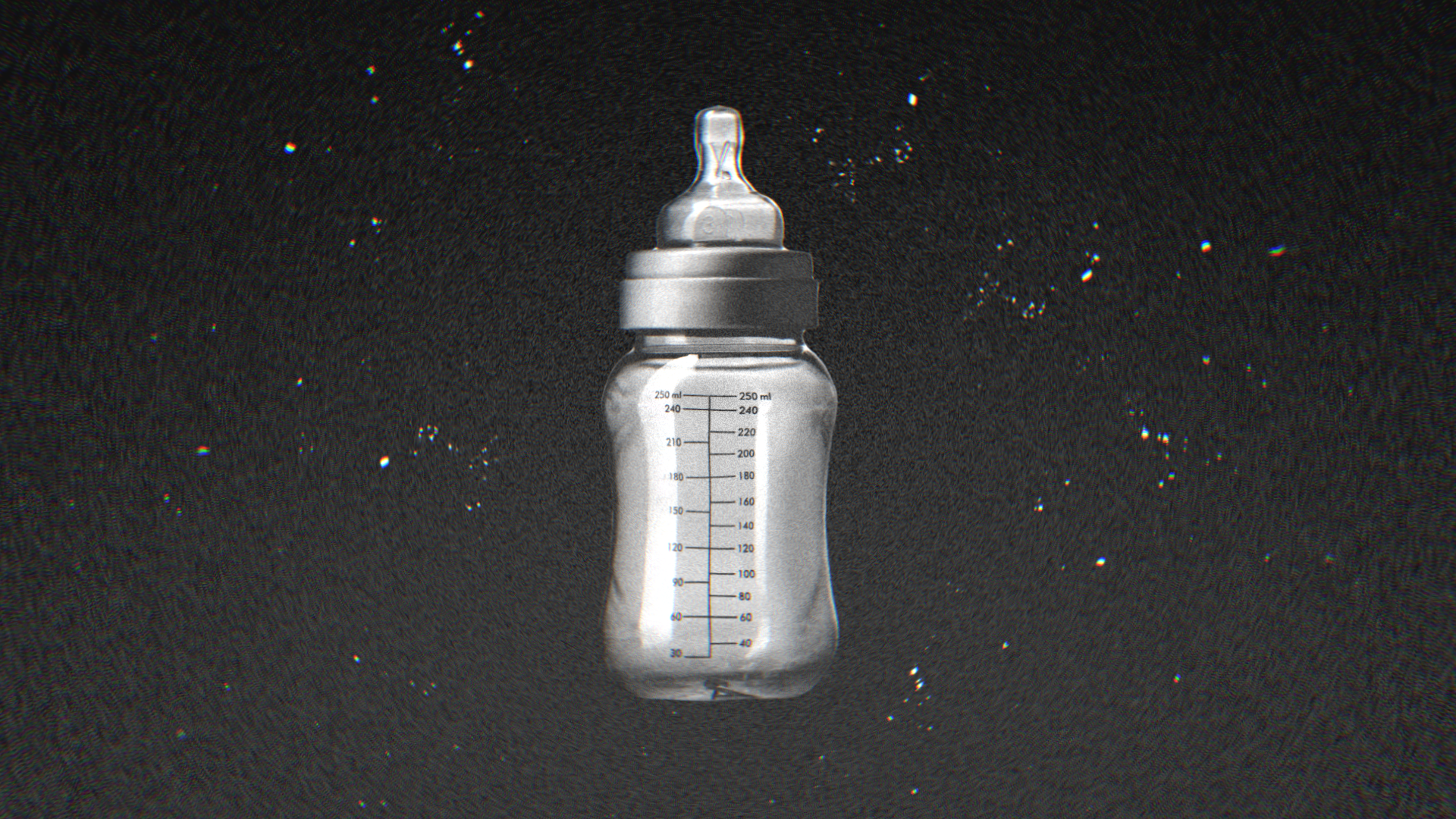 Every 15 minutes, a baby is born addicted to opioids.
Axios' video team dug deeper in Baltimore, where doctors at Mt. Washington Pediatric Hospital say babies born with Neonatal Abstinence Syndrome — a set of conditions caused by withdrawal from exposure to drugs — now account for 25% of the hospital's admissions.
Why it matters: Nationally, the number of babies born with the syndrome has increased by over 400% since 2004.
For Baltimore Health Commissioner Leana Wen, the community must first recognize addiction as a disease to address the larger trend of the opioid epidemic. But as drug-related deaths continue to increase, the future remains uncertain.
(Wen has since been named the next leader of Planned Parenthood; this video was filmed before that announcement.)
3. Industry winners and losers in opioids bill
The Congressional Budget Office score of the House opioids bill is in, and billions of dollars are shuffling around in the health care industry, Bob reports.
Winners: Inpatient behavioral hospitals, which would receive more than $1 billion in increased federal Medicaid payments from 2020–2023 for patients addicted to opioids.
This will boost revenues for companies like Universal Health Services and Acadia Healthcare.
Losers: Medicaid insurers.
The bill also would cement a federal policy that requires insurers to spend at least 85% of their state Medicaid revenue on medical care, and if they fall below the threshold, they must refund the difference back to states. The CBO said this would result in insurers paying back $2.7 billion over the next decade.
Centene, Molina Healthcare, WellCare Health Plans and UnitedHealth Group are among the largest Medicaid companies.
Many states already follow a so-called medical loss ratio, and the Obama administration established federal Medicaid MLR guidelines in a giant regulation in 2016. The Obama-era rule did not require states to collect excess Medicaid profits, but this bill would.
4. WellCare could be a new Medicare giant
Aetna is selling its entire Medicare prescription drug business, which includes prescriptions for more than 2.2 million people, to WellCare.
The hope is that it will clear concerns with antitrust enforcers who are looking at the CVS-Aetna deal, Bob reports.
By the numbers: WellCare would have 3.3 million Medicare Part D members if this divestiture occurred, or 13% of the market. WellCare essentially would have the same market share as the combined membership of the soon-to-be-merged Cigna-Express Scripts.
The bottom line: This divestiture wouldn't materially change the high concentration in Medicare's standalone drug plan market. Five companies (CVS, UnitedHealth, Humana, WellCare and Cigna-Express Scripts) would control 90% of that market.
1 financing thing: Terms of the deal weren't disclosed, but the companies said it would be an all-cash transaction. WellCare had $515 million of "unregulated" cash on hand as of June 30.