Axios Vitals
April 17, 2018
Good morning ... Rock on, Sarah Sellers — the full-time nurse anesthetist whose second-ever marathon run was a second-place finish in the Boston Marathon.
1 big thing: Pharma has little to fear from Trump speech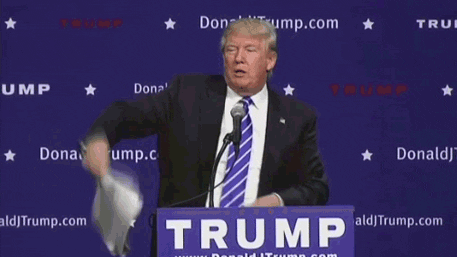 President Trump is scheduled to give a speech on drug prices next week. But drug companies don't have much to worry about, unless the president goes off-script.
What to expect: The president's speech will coincide with a request for information on different drug price policies from the Department of Health and Human Services. But other actions are expected to follow, Caitlin Owens reports this morning.
The Centers for Medicare & Medicaid Services will be making enhancements to its drug pricing dashboard, which a person familiar with the proposal called "a shaming tool."
The Food and Drug Administration will continue its focus on getting more generics to market to enhance competition.
Threat level: The drug industry isn't worried about any of these policies. What gives them nightmares are things like giving Medicare the power to negotiate drug prices and allowing drugs to be imported — ideas that Trump has talked about off the cuff, but which the rest of his administration would oppose.
"I would be deeply shocked if this administration came up with something for him that matched his 'drug companies are getting away with murder rhetoric,'" said Rodney Whitlock, a lobbyist with the Campaign for Sustainable Drug Pricing.
"We are hopeful the administration will embrace market-oriented policies that address patient affordability," Stephen Ubl, president and CEO of the Pharmaceutical Research and Manufacturers of America, told Axios in an interview last week.
Go deeper: Caitlin has more.
2. Health care is hard — even for Amazon Amazon's decision to abandon some of its health care ambitions says a lot about just how hard it is to break into this industry.
What's happening: CNBC reported yesterday that Amazon is ditching its plan to sell pharmaceuticals and some medical equipment to large health care practices like hospitals.
This wasn't the hardest part. Health care is hard to disrupt for many reasons. It's highly regulated, and generally involves a complicated mix of state, federal and private stakeholders. But those weren't really the things that held Amazon back here.
Part of the problem was that Amazon hadn't built out the infrastructure to handle more sensitive medical products.
But it also ran into problems because "Amazon has not been able to convince big hospitals to change their traditional purchasing process, which typically involves a number of middlemen and loyal relationships," CNBC reported.
Between the lines: If it's that hard to just to become a competitor in an existing segment of the health care supply chain, you can only imagine how hard it would be to fundamentally change the way the industry works.
The catch: This doesn't mean Amazon is entirely out of the health care game.
It still appears to harbor some interest in the consumer-facing part of the pharmacy business — where it wouldn't run into the same kind of entrenched purchasing agreements that exist on the back end, but would likely face bigger hurdles from regulators.
3. Watch for big tax savings in Q1 earnings
The effects of the Republican tax overhaul, which cut the corporate tax rate from 35% to 21%, will be hard to miss as health care companies report their first quarter earnings this week, Bob Herman notes.
Hospitals and insurers, in particular, are likely to see larger boosts to their bottom lines from the tax cuts. They usually have higher effective tax rates and derive most or all of their profits here in the U.S.
Companies to watch: UnitedHealth Group (this morning), Centene (April 24), Anthem (April 25), Universal Health Services (April 25) and HCA (May 1).
Yes, but: Wall Street is also waiting to see the effects of the especially bad flu season. The high number of infections likely means insurers paid for more vaccines, treatments and hospitalizations.
4. The downside of all those health care jobs
As Axios noted earlier this month, the health care industry is an exceptionally reliable job creator. And a new article in the Journal of the American Medical Association confirms that growth in health care employment is a pretty good predictor of growth in overall health care spending.
Why it matters: We're going to have a hard time controlling health care spending without curtailing job growth.
Between the lines: Intuitively, this correlation makes sense — doctors, nurses and support staff are a big part of the health care system.
The JAMA article, written by professors from Dartmouth and Harvard, uses state-level data from 2014 to verify that employment and spending do, in fact, rise together.
Key quote: "For systemwide change, the key focus should be the human resources department," the authors write. "This department, at least in most hospitals, has rarely had to lay off employees because health care has been a recession-free industry for several decades. This will eventually change either because of private efforts, government efforts, or both."
5. Competing Medicaid plans collide in Utah
Utah is now at the center of two big questions about the future of the Affordable Care Act's Medicaid expansion.
Ballot initiative: Advocates announced yesterday they've gathered enough signatures to get a Medicaid question on the ballot this fall, the Huffington Post reports.
Just one other state — Maine — has approved the expansion through a ballot initiative. Efforts are also underway to get Medicaid on the ballot this year in Idaho. It's an uphill climb, but one of the only options left in deep-red states that have rejected the expansion so far.
Partial expansion: At the same time the full expansion is headed before voters, the state legislature and Gov. Gary Herbert have signed off on a partial expansion. It would cover people at or below the federal poverty line, whereas the ACA expansion goes up to 138% of the poverty line.
That would require federal approval, and it's not clear whether HHS has the power to say "yes." The department recently punted on Arkansas' request to scale back from the full expansion to a partial one.
The bottom line: Utah is now a test case for big Medicaid priorities on both the left and right.
6. Insurers seek limits on dialysis charity
A coalition of insurers, consumer advocates, employer groups and labor unions is asking HHS to tighten the reins on the way dialysis care is paid for, saying the system is making coverage more expensive for everyone.
The issue: Big dialysis providers like DaVita donate a lot of money to the American Kidney Fund, which in turn subsidizes private insurance for people who need dialysis.
Dialysis providers benefit because patients are covered by private coverage instead of government programs, meaning higher payments for the providers.
About 13% of DaVita's customers receive support from the American Kidney Fund, making up about $450 million of its annual operating income, the company said last year.
What they're saying: Insurers and business interests say this system raises costs throughout the private insurance market, by steering sicker and more expensive patients into employer or individual plans instead of government programs.
"The abuse of third party payments undermines the system for everyone," the organizations say in a letter they're sending today to HHS Secretary Alex Azar.
Signatories include America's Health Insurance Plans, SEIU and the National Retail Federation.
The other side: "If charitable assistance were materially restricted, a large number of dialysis centers across the country would no longer be economically viable," DaVita said last year. "This would disproportionately affect centers serving patients with the greatest financial need."
What we're watching today: House Appropriations subcommittee hearings on the budgets for the FDA and the Indian Health Service.
What we're watching this week: House Appropriations subcommittee hearing Wednesday on HHS biodefense activities.
Senate Finance Committee hearing Thursday on opioid abuse in Medicare and Medicaid.
What are you watching? I always welcome your tips and feedback: [email protected].