Axios Vitals
March 09, 2018
Good morning ... It's Friday. We made it.
HHS: Idaho's ACA defiance is illegal …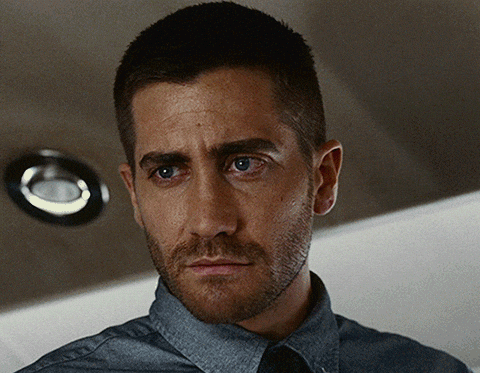 Some Affordable Care Act supporters had questioned whether there would be any limit to the Trump administration's efforts to undermine the law. Well, here it is — the administration will enforce the ACA, at least against the most brazen attempts to flout it.
What's happening:
The Centers for Medicare & Medicaid Services yesterday told insurers and state regulators in Idaho that they cannot proceed with their effort to sell individual insurance plans that don't comply with key ACA requirements, including the ban on denying people coverage because of their pre-existing conditions.
Idaho's plan has drawn widespread criticism from legal experts since it was announced in January, but the federal government hadn't taken a position on it until yesterday.
"The ACA remains the law and we have a duty to enforce and uphold the law," CMS administrator Seema Verma said in her letter to state officials.
Why it matters: This is bigger than Idaho. It was the first state to try this, but if CMS had signed off, it would not have been the last. In fact, state lawmakers in Iowa voted to advance a similar idea just a few hours before CMS released its verdict on Idaho's effort.
… but we want to legalize it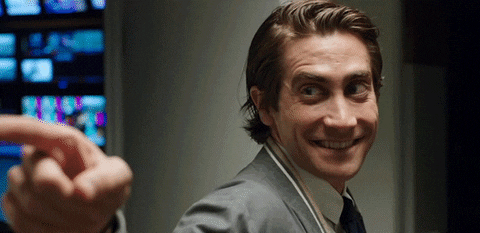 Administration officials made it clear that they were barring Idaho's plan not because it would undermine the ACA, but because it's illegal — and that they want to change that.
"We believe that, with certain modifications, these state-based plans could be legally offered [as] short-term, limited-duration plans. I encourage you to continue to engage in a dialogue with my staff regarding this and other potential options," Verma wrote in her Idaho letter.
How it works: The Department of Health and Human Services, acting on President Trump's instructions, has already said that consumers can keep bare-bones, short-term health plans for up to a year.
HHS secretary Alex Azar told reporters yesterday that HHS also wants consumers to be able to renew those plans for more than one year.
The department has asked for public comments about whether it already has the ability to make that happen.
"We would like to be able to do renewability of these plans," Azar said. If it turns out HHS can't do that alone, "we are working with Congress to see if we might be able to get clearer authority."
The bottom line: A system in which "short-term plans" last for a year, and can be renewed for multiple years, would put them on the same footing as traditional insurance, and would not be much different from the system Idaho was pursuing.
Both would likely end up splitting healthy people into a parallel market and further limiting the ACA's appeal to mostly poor, sick people.
What's next: If HHS ultimately decides it has the ability to let people renew short-term plans for multiple years, then the basic structure Idaho attempted could come back pretty quickly. If it needs to get that authority from Congress, that'll be a lot harder.
Wall Street is just not that into Cigna
Cigna's stock price dropped more than 11% Thursday, a clear sign that Wall Street was not impressed with Cigna's $67 billion deal to take over Express Scripts.
Why the shade? "They're playing catch-up with their peers," Height Capital Markets analyst Andrea Harris told Axios' Bob Herman.
UnitedHealth Group already has a giant pharmacy benefit manager in OptumRx, working alongside its health insurance division.
A combined Aetna and CVS Health would have medical and drug benefits — as well as retail stores and pharmacies.
Humana has had its own PBM for years, and Blues plans own the Prime Therapeutics PBM.
Anthem fired Express Scripts last year to start its own PBM.
Between the lines: Wall Street thought Cigna was going to buy a big Medicare player like Humana or a Medicaid plan — not a PBM that's losing a major client.
Yes, but: Per Bob, both companies are still large, profitable enterprises that have no problem spending billions merging, in part because tax reform was a massive "shareholder value creation opportunity" event for them.
The Amazon/Berkshire Hathaway/JPMorgan project needs a CEO
Goodness gracious, does it also need a shorter name. Anyway...
Executives from Amazon, Berkshire Hathaway and JPMorgan Chase are trying to find a CEO for their new (and still poorly defined) health care entity. According to CNBC's Christina Farr, so far the companies have reached out to three potential candidates — two of whom aren't interested.
The contenders:
Andy Slavitt, who ran CMS under the Obama administration and is now a health care investor/advocate. "This is interesting and filled with a lot of promise, but my passion is bringing health care to every American and closing the gaps for vulnerable communities & families," he tweeted last night.
Todd Park, who worked on the HealthCare.gov rescue effort as the U.S. chief technology officer and is a cofounder of Castlight Health. "While I wish this new endeavor the very best, I am not a candidate to lead it," Park told CNBC.
Gary Loveman, a former Aetna executive. He declined to comment to CNBC.
Key CNBC quote: "The three companies may disintermediate the middlemen in the drug supply chain, such as the pharmacy benefits managers and drug distributors, or bring in new technology like telemedicine to improve access to primary care for workers across the country."
But that's not a lot different from efforts that are already well under way — and being led by legacy players, not new "disruptive" entities.
Cost-sharing payments may still be bad idea
The liberal-leaning Center on Budget and Policy Priorities is out this morning with a new analysis of all the competing ideas for stabilizing the ACA's insurance markets — including a reminder of the case against funding the law's cost-sharing reduction payments, or CSRs, even in conjunction with a new reinsurance program.
"Using the savings from restoring CSR payments to pay for federal reinsurance funding — as House Republicans are reportedly contemplating — would be a harmful and unnecessary transfer of resources from people below 400 percent of the poverty line to people at higher income levels," the analysis says.
Go deeper: There would likely be more losers than winners if Congress funds CSRs.