Axios Vitals
April 18, 2018
Good morning ... Health care companies reaped tens of billions of dollars from the new tax law, and used it mostly for share buybacks rather than lowering prices or investing in better care, Sen. Ron Wyden said in a report yesterday.
But you read Vitals, so you already knew that. Lucky you!
1 big thing: How the health care debate faded
If health care is supposed to be a dominant theme in this year's midterms, somebody needs to tell cable news. Both health care and taxes have dropped out of the cable conversation now that they're off the front burner in Congress, according to data from GDELT, a service that monitors television news coverage.
Why it matters: Democrats want to campaign against Republicans' efforts to repeal the Affordable Care Act, and Republican incumbents want to campaign on the tax cuts they passed. But at least right now, if you want to talk about anything other than Stormy Daniels, you're going to have to shout awfully loud.
2. Hospitals seek CAR-T pay bump from Medicare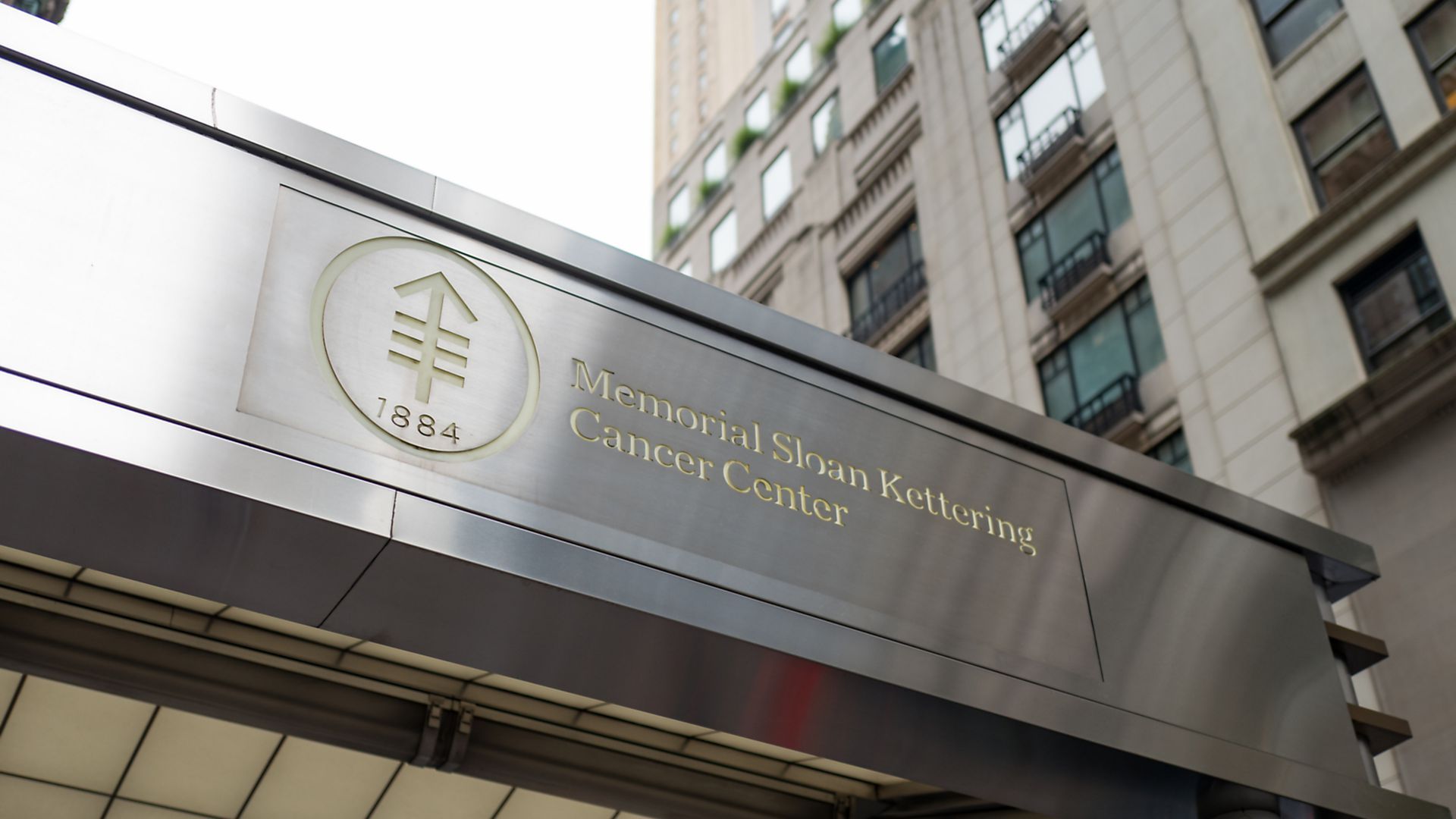 Cancer hospitals have been lobbying Medicare to create a new set of enhanced payments for CAR-T cell therapy, Axios' Bob Herman reports this morning.
The details: CAR-T is a promising but very expensive new treatment that fights cancer cells using patients' own immune systems. Two CAR-T therapies have been approved; the cheaper one has a list price of $373,000, and the other is $475,000.
Medicare has already approved a payment bump for CAR-T therapies in outpatient settings, but not for inpatient treatment. And hospitals are only comfortable providing the drugs in inpatient settings, because the products are new and require intensive monitoring.
Many hospitals "would like to start the program, but not without adequate reimbursement from Medicare," one person familiar with the issue told Bob.
The intrigue: Four lobbyists representing cancer hospitals met in February with senior officials, including Demetrios Kouzoukas, a top Medicare director in the Trump administration, to discuss a payment bump for CAR-T.
What's next: Medicare releases a big regulation each April on inpatient payment policies. That's expected any day now, and we'll see whether CAR-T gets an "add-on" payment.
3. FDA's new plan for medical devices
FDA Commissioner Scott Gottlieb got the ball rolling yesterday on a new plan to more closely monitor and regulate the safety of medical devices.
Why it matters, via the AP: "The FDA has repeatedly been forced to issue safety alerts about unexpected problems with devices that only appeared years after they were approved for use in patients."
One big change, per the FDA's announcement: The agency will be asking Congress for more money and authority to tackle cybersecurity risks associated with implanted devices like pacemakers.
Internet-connected devices can help doctors monitor a patient's health in real time — but of course you don't want your pacemaker getting hacked.
4. Repealing addiction treatment rules is risky
Congress might end up doing more harm than good if it repeals federal rules for substance-abuse treatment, according to an analysis from the liberal Center on Budget & Policy Priorities.
The issue: Under federal law, facilities that treat mental health and substance abuse disorders can't receive Medicaid funding if they have more than 16 beds. That policy was intended to stop states from warehousing mentally ill patients in institutions that didn't really offer much treatment.
The opioid crisis and the surging demand for treatment has caused some experts to rethink the policy. That could mean repealing it or — as has been proposed in the House — giving states new authority to temporarily ignore it.
Yes, but: Repealing the policy would be a step too far, CBPP says.
States can also seek more tailored waivers from the federal limits. Several have, and HHS Secretary Alex Azar has said he'll approve such requests as fast as he can.
Those waivers give the federal government more leverage to insist on rigorous monitoring and other measures that would prevent a return to warehousing the mentally ill, CBPP says, making them a better option than repealing the rules altogether.
5. Syria's health care system is in crisis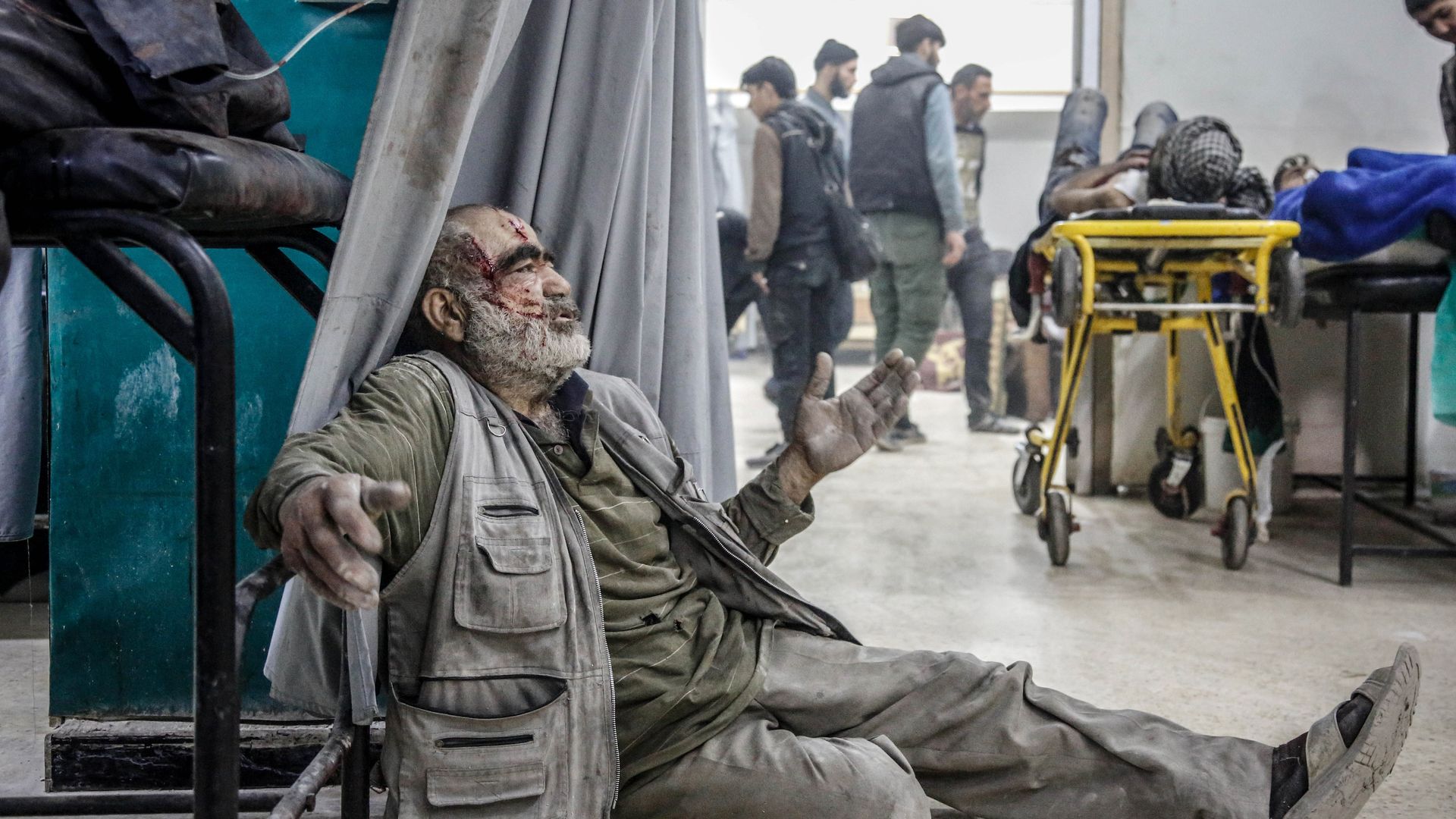 The Syrian civil war has taken a devastating toll on the country's health care system.
What's happening:
More than half of its public hospitals are closed or operating at a diminished capacity, and 75% of Syrian health care workers have fled the country, per a Wall Street Journal video filmed on the ground in Raqqa.
"No doctors, no hospitals, no nothing. No water, no electricity, nothing. It's the wilderness, like living in the forest," says one father who traveled over two hours to seek treatment for his son.
The people who have died from a lack of health care aren't included in official death tallies, and those effects could last for years after the fighting ends (if it ever does).
Go deeper: Watch the video.
What we're watching today: Sens. Jeff Merkley and Chris Murphy introduce their bill to let people buy into Medicare — an alternative to more ambitious single-payer bills on the left.
House Appropriations subcommittee hearing on HHS biodefense activities.
What we're watching this week: Senate Finance Committee hearing Thursday on opioid abuse in Medicare and Medicaid.
How's my driving? Let me know: [email protected].