Axios Vitals
April 29, 2021
Good morning ... I'll be filling in for Caitlin for the next few days, with assists from my colleagues Marisa Fernandez and Tina Reed.
Situational awareness: If you missed President Biden's speech last night, don't worry — it was pretty much what you'd expect: He called for expanding the Affordable Care Act, reducing the cost of prescription drugs (which, notably, isn't part of his legislative proposal) and investing in more research at the NIH.
Today's word count: 806, or a 3-minute read.
1 big thing: India's growing crisis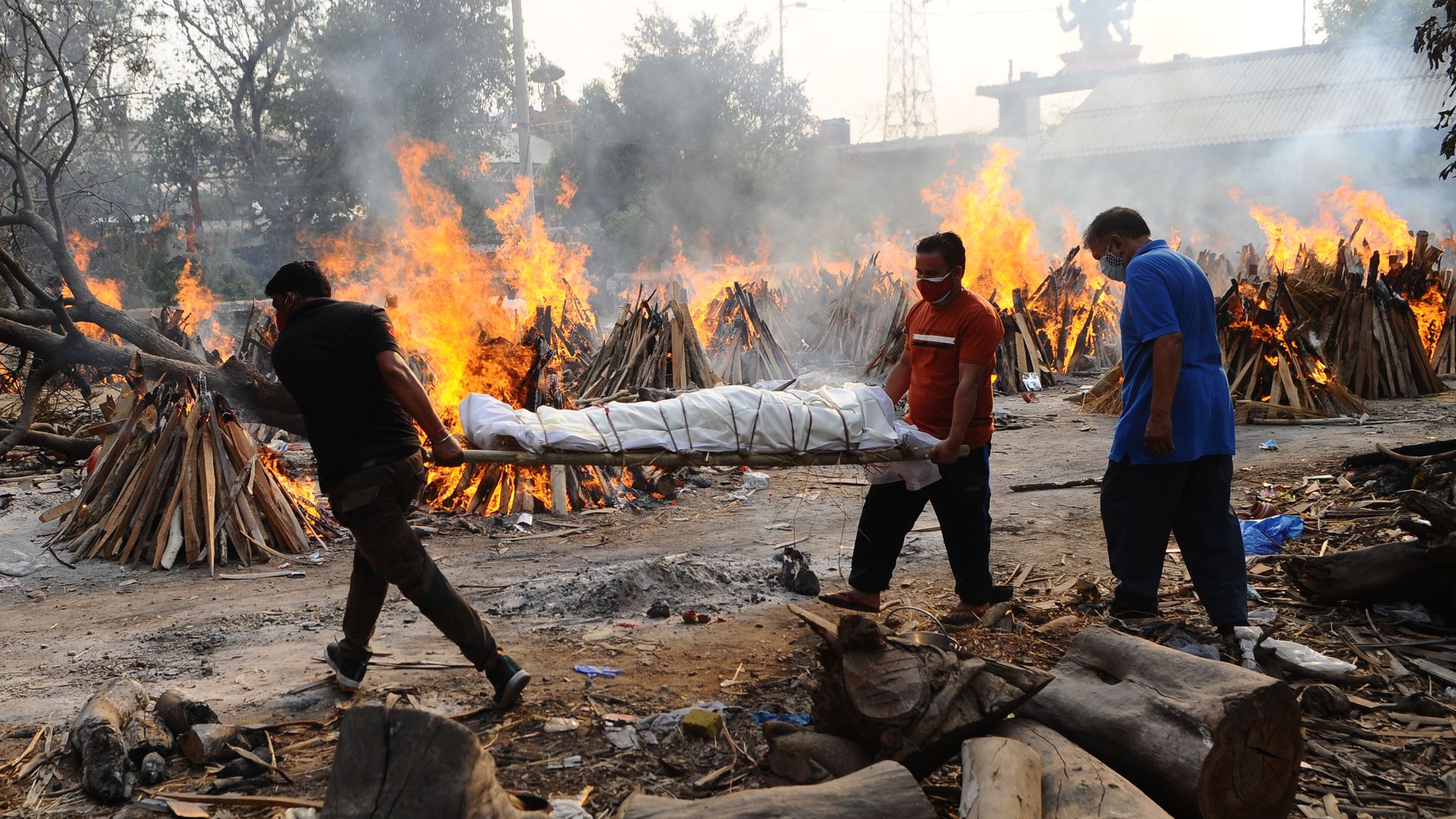 India's runaway coronavirus surge is only getting worse, and doctors are growing increasingly concerned about the risks of a new variant, Axios' Tina Reed writes.
"The current wave of COVID has a different clinical behavior," Sujay Shad, a surgeon at Sir Ganga Ram Hospital, told NYT. "It's affecting young adults. It's affecting families. It's a new thing altogether. Two-month-old babies are getting infected."
Reports are still anecdotal, and researchers say data is too thin, but reports of dozens of fully vaccinated doctors falling ill have fueled concerns that the virus is finding a way to evade the world's defenses.
Experts also worry that variants may be leading to reinfections, Ravindra Gupta, professor of clinical microbiology at the University of Cambridge, told Time.
Where it stands: Hospitals are running out of critical supplies, including oxygen.
The country is averaging 300,000 cases a day and the official death toll is at 200,000, but experts believe that's a severe undercount.
Crematoriums are operating around the clock and expanding into parking lots to add more capacity, per the BBC.
What they're saying: Writing from his home, the New York Times New Delhi bureau chief, Jeffrey Gettleman, described the unsettling nature of the latest surge — and the lack of available help for people living there.
"If we do get really sick, where will we go? ICUs are full. Gates to many hospitals have been closed," he wrote.
2. U.S. cases are finally falling
New coronavirus infections fell by roughly 16% over the past week in the U.S. — a big improvement after weeks of stasis.
By the numbers: The U.S. averaged about 55,000 new cases per day over the past week, down from about 66,000 per day the week before.
The number of new infections declined in 26 states and only rose in four.
New York and Michigan saw the biggest improvements; new cases were down by about 30% in both states.
The big picture: More than half of American adults have gotten at least one dose of a coronavirus vaccine, and that seems to finally be putting a dent in the size of the country's outbreak.
What's next: The U.S. will never totally eliminate COVID-19, but fewer cases is always a good outcome.
High vaccination rates and low case rates will help the country ease out of the pandemic lifestyle more safely, and will help limit the threat that new variants of the virus will pose in the years to come.
3. CEOs now want Washington's help on health costs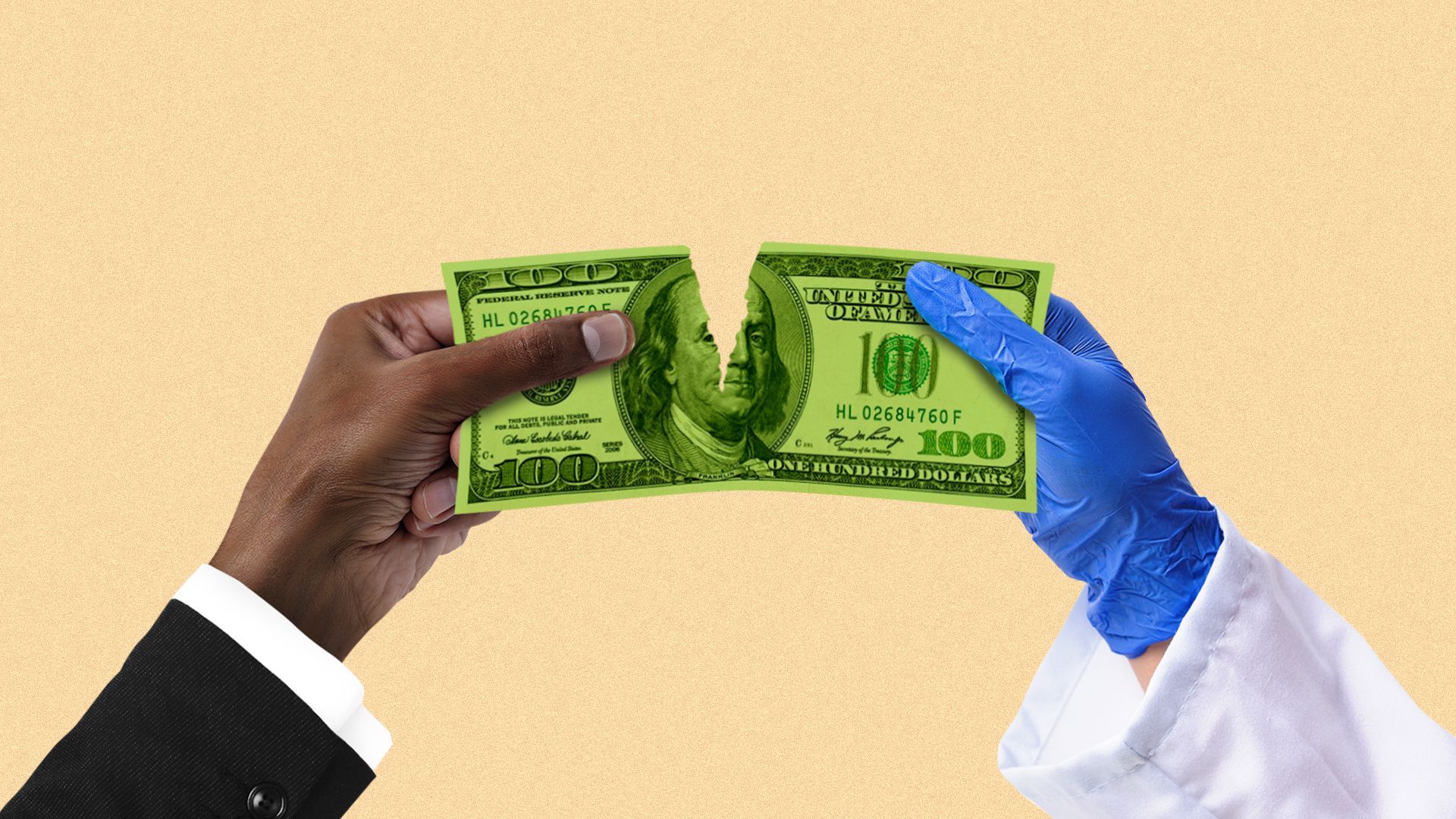 Corporate leaders are warming up to the idea of government-led efforts to control health care costs, KFF president Drew Altman writes in today's column.
Why it matters: This is a major shift for the historically conservative, anti-regulation business world. 
And if corporate America is serious about turning to Washington for help, the health care industry could have a harder time protecting its prices and profits.
Details: KFF, along with the Purchaser Business Group on Health and supported by the West Health Institute, surveyed corporate leaders from 300 private employees, all with at least 5,000 workers. The survey included 40 CEOs.
85% said the government needs to take on a bigger role in controlling costs and providing coverage.
78% expressed some level of support for government action on hospital prices, and less than 5% opposed such regulations. The numbers were similar for government limits on drug prices.
Between the lines: Employers feel the sting of ever-rising health care costs, year after year. And the biggest companies in America have found that they don't have the market clout to control their costs on their own.
The bottom line: Congress listens to CEOs. If they add their weight to legislative debates about health costs, it could make a real difference.
4. Real-world data confirm vaccines' efficacy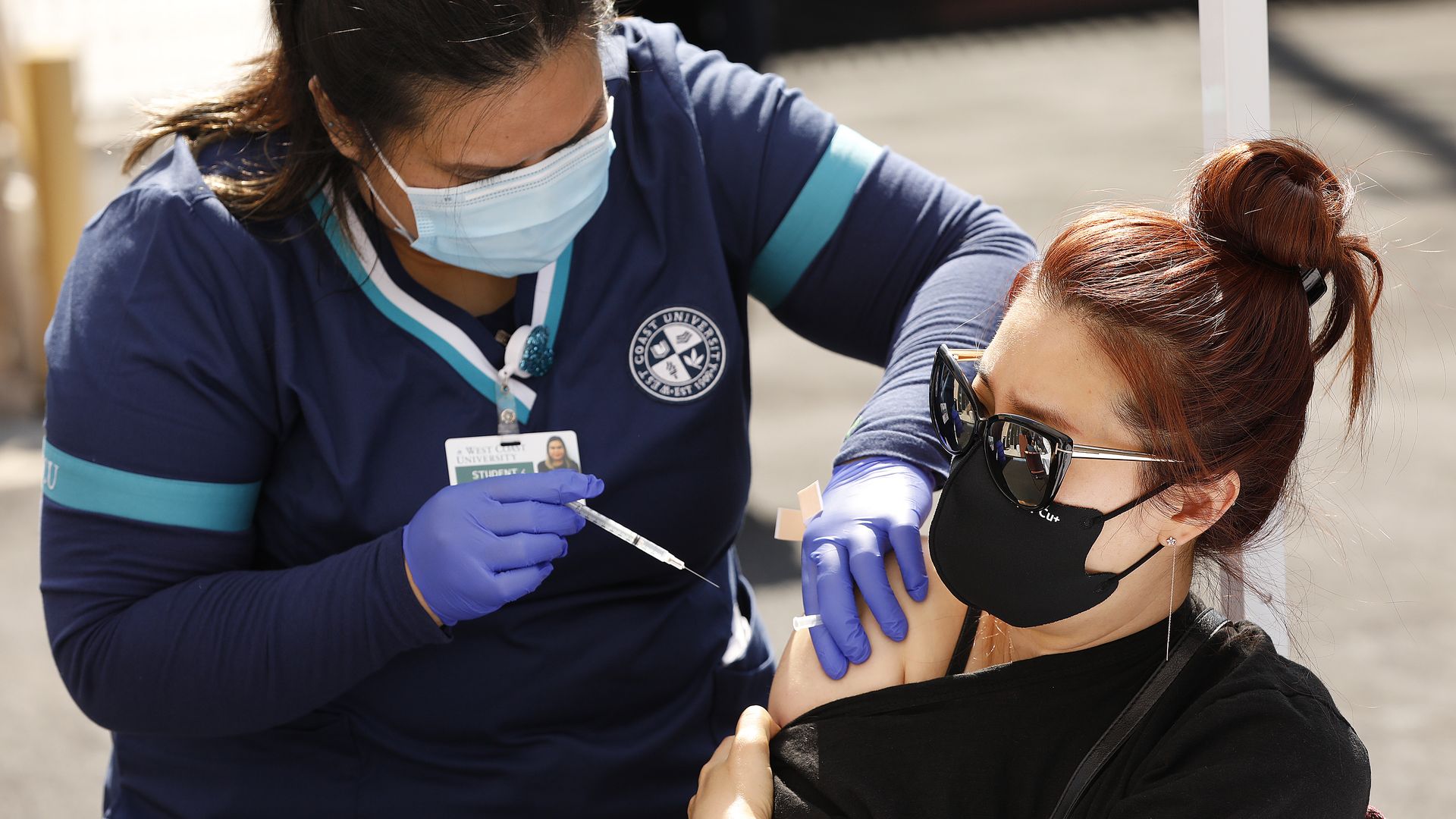 Both the Pfizer and Moderna vaccines are performing just as well in real-world experience as they did in clinical trials.
After two shots, both vaccines were 94% effective at keeping seniors out of the hospital, according to a CDC review of hospital records over the past three months. They were 64% effective at preventing hospitalizations after one shot.
Why it matters: Clinical trials can tell us a lot, but we'll always learn more once millions of people start using a product.
In this case, the real-world news is about as good as you could ask for — the extremely high efficacy rates reported in clinical trials are holding, and no new safety risks are emerging.
5. The COVID population is getting younger
As the number of people testing positive for the coronavirus shrinks, that pool is also skewing younger, Axios' Marisa Fernandez writes.
Nearly 22% of the Americans who have tested positive for COVID-19 this month were 19 or younger, according to new data from Quest Diagnostics — up from 12% last year.
Thanks largely to vaccinations, the share of positive tests from people 60 and older has been cut almost in half — from 18% last year to about 10% in April.
Don't assume this younger population has nothing to fear from the virus.
About 12% of COVID patients 18 and younger were hospitalized between March and October of last year, according to an April study published in JAMA Network Open.
Come on, people: "People in their 20s have consistently accounted for the highest proportion of positive test results of any 10-year age group," according to Quest.