Good morning ... Wishing a speedy recovery to First Lady Melania Trump, whom the White House says will be hospitalized for the rest of the week to recuperate from a kidney procedure.
https://www.axios.com/newsletters/axios-vitals-20a4edae-17bd-4458-8468-5a74d031db5a.html?chunk=0#story0
1 big thing: Raising the bar on drug prices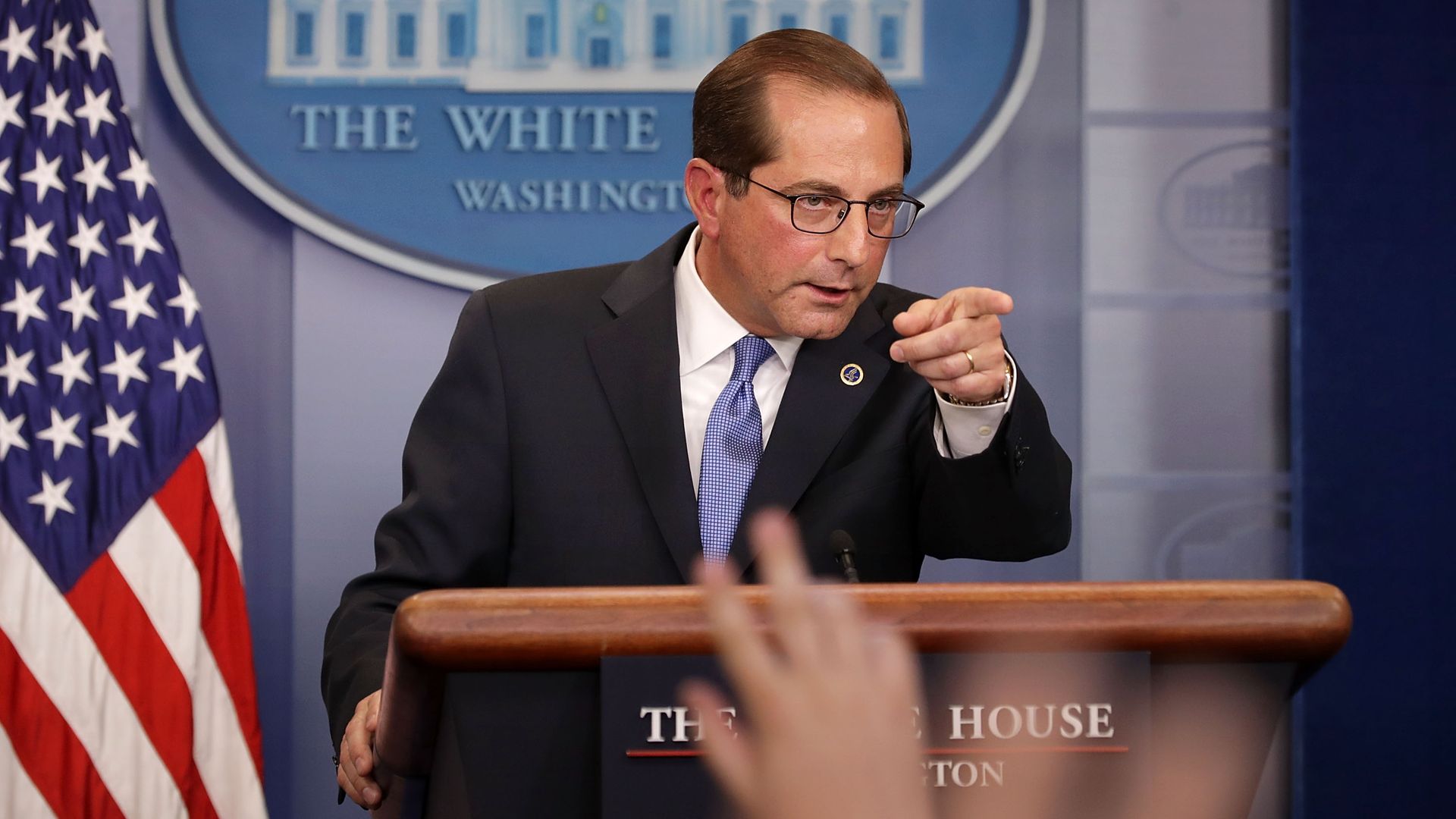 HHS Secretary Alex Azar implicitly pushed back yesterday on some of the "meh" reviews that initially greeted the White House's big plan to lower drug prices.
"These are big moves, this is harnessing Medicare, this is negotiation," Azar told reporters.
Reality check: Yes, there are some potentially significant outcomes on the table here. The catch is that there are no assurances they'll actually happen.
On negotiations, Azar was talking about moving some drugs from Medicare Part B, which pays fixed prices, to Medicare Part D, where private companies negotiate discounts.
The drug pipeline is full of expensive Part B drugs. There are savings to be had there.
But, but, but: It's not clear how many drugs HHS could shift into Part D without congressional approval. It's not clear how many drugs HHS would want to shift into Part D. And it's not clear how steep those negotiated discounts would be.
The same applies to rebates. Azar very much sounds like a man who's seriously gunning for pharmacy benefit managers' rebates — the current system for negotiating bulk discounts on drugs.
Maybe, he said, he could reinterpret federal anti-kickback law to eliminate its protection for these rebates. Maybe he could forbid all payments from drug companies to PBMs, and maybe none of the PBMs' fees would be based on drugs' list prices. Would that apply beyond Medicare? Maybe.
The bottom line: If at the end of all this, Azar's most ambitious scenarios all come to pass — if PBMs are negotiating discounts for every drug Medicare covers, yet are no longer able to collect fees and rebates based on the high sticker prices of those drugs — it will be hard to deny that the Trump administration took a serious swing at drug prices.
But a lot of things have to happen before we get there. HHS needs to get the right answers from its lawyers. It needs some help from Congress. It needs the market to respond as expected. And it needs industry not to scuttle any of this along the way.
https://www.axios.com/newsletters/axios-vitals-20a4edae-17bd-4458-8468-5a74d031db5a.html?chunk=1#story1
2. Everything fell apart in the '80s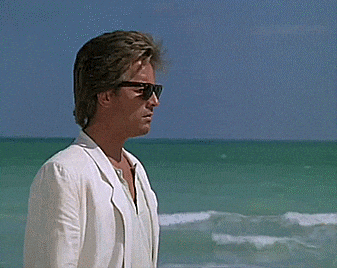 In 1979, the U.S. was in the middle of the pack, worldwide, in terms of per capita health care spending and life expectancy. But then in 1980, we broke away and started on the trajectory we're on today — much higher spending and deteriorating outcomes.
So, what was so uniquely bad about 1980? Health care economist Austin Frakt has some possible answers in the New York Times' Upshot.
Spending: Multiple experts told Frakt they think the high inflation of the 1970s contributed to rising health care costs worldwide, but that the U.S. simply had weaker tools in place to constrain those costs.
Then, in the early 80s, that unconstrained growth was further fueled by advances in medical technology, including the rise of bypass surgery and HIV treatment.
Life expectancy: Experts say U.S. life expectancy started to fall after 1980 largely because income inequality began to accelerate and the U.S. didn't keep up with the rest of the world's investments in social safety-net programs.
"Social

underfunding

probably has more long-term implications than underinvestment in medical care," Johns Hopkins professor Gerard Anderson said.
https://www.axios.com/newsletters/axios-vitals-20a4edae-17bd-4458-8468-5a74d031db5a.html?chunk=2#story2
3. Equipment suppliers defend Medicare bump
Companies that supply medical equipment say Medicare's plans to boost their payments isn't a giveaway, but rather a reflection of the reality that small companies serving remote areas have been crushed by the program's competitive bidding system.
Flashback: Medicare designed a competitive bidding program several years ago to control costs for durable medical equipment — things like wheelchairs and oxygen tanks.
Last month, Medicare acknowledged the bidding program has created some problems for rural suppliers. It raised their payment rates to help stem some of the losses.
My colleague Bob Herman wrote about the increased payments, and that story struck a nerve. People in the industry argue the policy is about more than just a higher payment rate.
What they're saying:
"This increased reimbursement buys us time. Without it, access to (durable medical equipment) in the rural parts of this country will disappear," said James Long, who runs Littleton Respiratory Homecare, a family-owned supplier in Ohio.
"We're in an industry that is really struggling to survive. There have been times where I don't know where the money is going to come from," said Matt Russel, an executive at ABC Health Care in Virginia.
https://www.axios.com/newsletters/axios-vitals-20a4edae-17bd-4458-8468-5a74d031db5a.html?chunk=3#story3
4. Maryland expands its spending cap model
All-payer rate setting is what all the cool kids are talking about in health policy, and Maryland is the hipster who was into it before it became mainstream. Yesterday, the state announced that it's expanding its all-payer system, broadening its reach beyond hospitals.
How it works: Maryland limits total state spending on hospital care, and it says that approach has saved the federal government more than $580 million so far.
The state is now expanding its model to cover other services, including some doctors' visits and other outpatient treatment. The federal Centers for Medicare & Medicaid Services signed off on the expansion yesterday.
The state said the expanded program could save as much as $1 billion over the next five years.
The new model will be voluntary for community providers, according to the Baltimore Business Journal.
https://www.axios.com/newsletters/axios-vitals-20a4edae-17bd-4458-8468-5a74d031db5a.html?chunk=4#story4
5. How early detection could help Harry Reid
Former Senate Majority Leader Harry Reid had a tumor removed from his pancreas yesterday, according to a statement from his family. That's a chilling bit of news considering that pancreatic cancer has one of the lowest survival rates of any form of cancer.
The importance of early detection: If Reid beats the odds, it's likely because of early detection. The statement says his doctors caught it early, and sometimes that can make a difference. In most cases, pancreatic cancer isn't caught until it has already spread, but it is treatable when caught early.
Supreme Court Justice Ruth Bader Ginsburg, who

had surgery

for early-stage pancreatic cancer in 2009, offers a nice example of a positive outcome due to early detection.