Axios Vitals
August 06, 2018
Good morning ... If you missed Axios' deep dive over the weekend on global threats, I highly recommend you check it out. Maybe our bananas health care system is the least of our worries.
1 big thing: Repeal, replace, repeat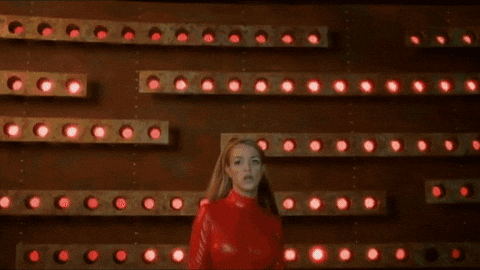 Many Republicans assume their party will take another stab at repealing and replacing the Affordable Care Act if the midterm elections go their way, Axios' Caitlin Owens reports this morning.
"Repeal is like fight club," one GOP operative told Caitlin. "First rule is not to talk about it."
They may not get the chance. Democrats have a pretty good shot at winning the House, or at least picking up enough seats that another repeal bill couldn't pass the lower chamber. And Democrats' prospects are bright largely because the last repeal-and-replace effort was so unpopular.
But if Republicans can hang onto the House, and if they're able to expand their one-seat majority in the Senate, lawmakers and aides say ACA repeal would probably get another look.
"I suppose that it's all in the numbers, and if you had a significant enough shift in the Senate and you came up with a replacement that really did generate a level of support, yep," said GOP Sen. Lisa Murkowski, who opposed last year's repeal bill.
Policy is also an obstacle. Republicans couldn't come up with a policy last year that could get 50 votes, and that would remain a challenge even with a slightly bigger Senate majority.
For now, the block grant proposal that Sens. Bill Cassidy and Lindsey Graham put forward last year remains the leading option.
2. China opens up to U.S. drug companies
American drug companies are rushing into the Chinese market, which is growing rapidly after the government beefed up its version of the FDA as well as its public insurance programs.
"Twenty years from now, China's going to have a market that's comparable, or possibly bigger, than the U.S.," health care fund manager Daniel Mahony told Bloomberg.
Until last year, China required drugmakers to replicate all their clinical trials in China. But now, the country is done with that requirement, is increasing the size of its FDA ten-fold, and is reducing its backlog of drug approvals — lowering it by 80% since 2014.
Most Chinese citizens are now covered by the country's health care plan, which started covering 100 new drugs last year alone.
Why it matters: The Chinese pharmaceutical market could be worth $170 billion in just three years, according to Bloomberg. And because its health care system has been so closed off for so long, these changes will likely make the Chinese population much healthier.
3. CMS offers some tips for "silver-loading"
Not too long ago, people were afraid the Trump administration would ban "silver-loading" — the practice through which insurers made up for the loss of an important ACA payment. Instead, the administration offered advice Friday about how to make the practice work better.
Refresher: When President Trump cut off the ACA's cost-sharing payments, insurers responded by raising premiums. Many of them loaded those increases onto "silver" plans (the ones that offer the cost-sharing benefit). That bumped up federal premium subsidies, effectively making up for the lost cost-sharing dollars.
Details: The Centers for Medicare & Medicaid Services told insurers Friday to make sure this process isn't creating higher costs for people who pay their premiums themselves, without the help of a subsidy.
CMS said insurers should only load premium hikes onto plans sold through the ACA's exchanges, not the ones sold outside them.
But the ACA makes that difficult, because it says insurers have to charge the same premiums inside and outside the exchanges.
To get around that, CMS said insurers should make slight tweaks to their plan designs, creating similar but technically different plans that they only sell outside the exchanges.
The big picture: Obviously, this is all incredibly technical. But broadly, it's important that the administration is helping insurers with this workaround. And it's consistent with the administration's stated goal of reducing the burden on unsubsidized enrollees.
4. While you were weekending ...
Correction: An item in Friday's Vitals said that the American Medical Association opposed the ACA. That is incorrect. The AMA endorsed the ACA. I apologize for the error.
Get in touch: I welcome your tips, feedback, questions, and recipes for hush puppies. Simply reply to this email or find me any time at [email protected].