Good morning ... Here's a cool thing: Take a minute and listen to Marvin Gaye's isolated vocals from "I Heard It Through the Grapevine." As a bonus, you won't want to listen to anything other than Marvin Gaye for days.
Taxpayers bore the brunt of Trump's ACA changes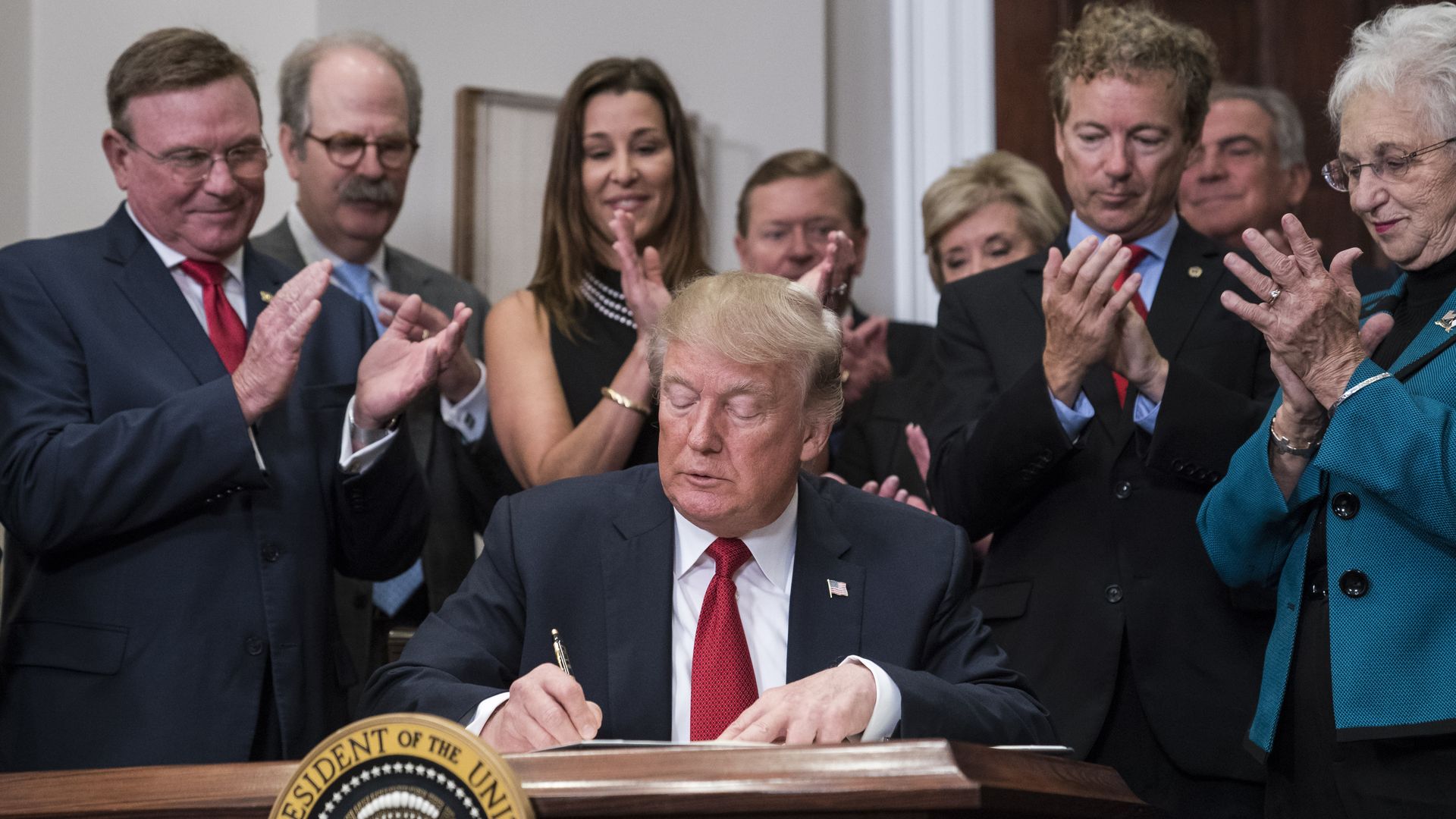 The Centers for Medicare & Medicaid Services (CMS) released its final report yesterday on the Affordable Care Act's most recent enrollment period, and at first blush, it might look like the Trump administration has barely changed anything. After all, about the same number of people signed up this year (11.8 million) as last year (12.2 million).
But look a little closer, and it's clear that the ACA is working differently.
The government is paying a lot more.
The vast majority of ACA enrollees get a federal subsidy to help pay their premiums. Last year, the average value of that subsidy was $383. This year, it leapt to $550.
Consumers receiving those subsidies paid less out of their own pockets, too. Last year, they paid an average $106 per month after subsidies. This year, their share fell to $89.
All of this is a result of President Trump's decision to cut off the ACA's cost-sharing payments. That move prompted insurers to raise their premiums in a way that triggered big spikes in the premium subsidies — which ultimately is more expensive for the government than simply funding the cost-sharing payments.
People chose different plans (sometimes).
All those complicated interactions between cost-sharing payments and premium subsidies created a situation in which middle-of-the-road "silver" plans weren't always as good a deal as they used to be.
Inflated subsidies would often cover the whole premium for a cheaper "bronze" plan, and in some cases, more generous "gold" plans actually became a better deal than silver.
Consumers only sort of took advantage of those changes — bronze and gold plans both got more popular, but only by a few percentage points.
The big picture: Expect this trend to continue.
This report doesn't reflect some of the administration's more recent policy changes. But they're all steering the law in basically the same direction — one that doesn't do much to bring in healthy people, and instead replaces their premium dollars with tax dollars.
Trump's health care tariffs could raise drug costs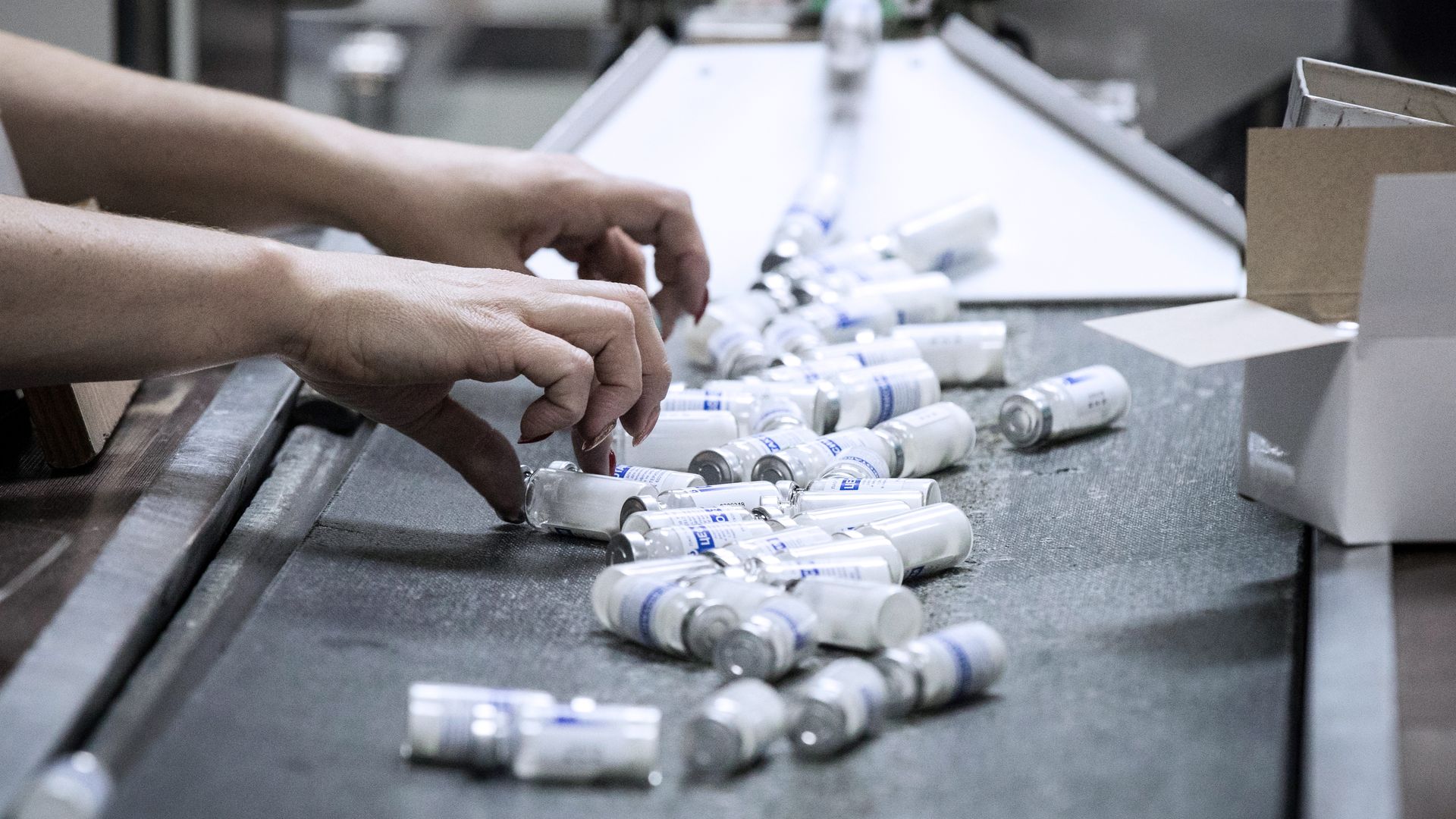 There are a lot of medical products on the Trump administration's list of candidates for the new 25% tariffs it wants to impose on China. They include:
Vaccines
Insulin products
A slew of medical devices, from MRI machines to surgical tools
A host of raw ingredients for pharmaceuticals
Why it matters: An enormous amount of the ingredients in American pharmaceuticals are made in China. As those prices rise, the cost of drugs could rise, too — and the impact could be especially dramatic for generic drugs.
Brand-name drugs are more expensive, in part, because their sales subsidize research and marketing. For generics, on the other hand, the physical act of making the pill is a much bigger part of the manufacturer's costs.
The Trump administration is eager to show progress on reducing the cost of prescription drugs, and one of its top priorities is greater competition from generics.
Get ready for 2016 in reverse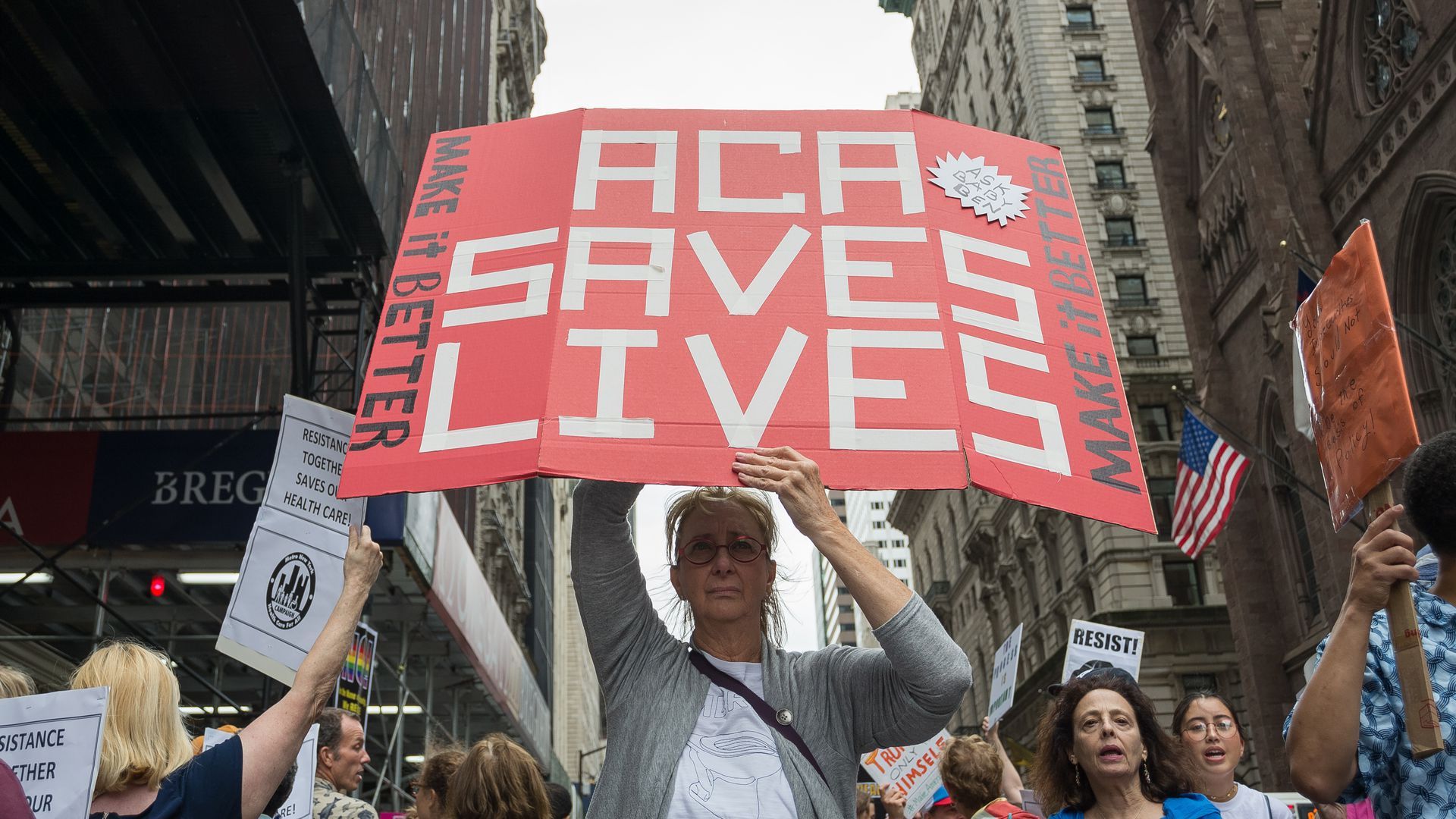 Remember many years ago — sorry, two years ago — when it was the Republicans who were blaming Democrats for ACA rate hikes? This time it's going to be the Democrats pointing fingers at Republicans in the midterm elections, the Kaiser Family Foundation's Drew Altman writes in today's column.
What to watch: They'll point to the series of actions Congress and the Trump administration have taken to undermine the law, including:
Eliminating the penalty for not buying insurance.
Failing to pass stabilization legislation.
Developing regulations to allow the sale of short-term policies and the wider sale of association health plans.
The catch: Democrats can score points that way, but another campaign debate about rising premiums could also undermine the ACA by focusing on its continuing problems.
Go deeper: Read the column on Axios.com.
Death of a Medicare star rating measure
Health insurers that sell Medicare Advantage and Part D drug plans receive bonus money from the federal government if they get at least four "stars," or ratings that measure how well they help their enrollees. One of the measures that dings poor-performing plans is getting the axe next year, Axios' Bob Herman reports.
The details: CMS will kill a star measure called "Beneficiary Access and Performance Problems" in 2019. (Jump to page 127 for you diehards.) That measure essentially lowers a Medicare plan's star rating if the company received sanctions or paid fines for things like inappropriately denying care or drugs.
The bottom line: Medicare plans that run afoul of these rules won't lose out on taxpayer-funded bonuses. It's a boon to industry — one of several in this new regulation.
Medicare Advantage can cover more
Another interesting change in this week's big Medicare rules, this one flagged by Kaiser Health News — privately administered Medicare Advantage plans will now be able to cover an expanded set of services.
This includes "air conditioners for people with asthma, healthy groceries, rides to medical appointments and home-delivered meals," KHN says.
Key quote: Medicare "is catching up with the rest of the world in terms of its understanding of how we keep people healthy and well and living longer and independently, and those are all positive steps," Ceci Connolly, the CEO of the Alliance of Community Health Plans, told KHN.
The other side: "It's great for the people in Medicare Advantage plans, but what about the majority of the people who are in traditional Medicare?" patient advocate David Lipschutz told KHN.
What's your favorite Marvin Gaye song? Mine's "What's Going On," but I'm open to other arguments: baker@axios.com.