Axios Vitals
February 08, 2021
Good morning. I'm filling in for Caitlin today.
Here's a little bonus to start your week: Try to wrap your mind around "ghoti," which is pronounced, "fish." And then try to convince me that English makes any sense.
Today's Smart Brevity count: 644 words, (all in English, for better or worse), or a 2-minute read.
1 big thing: The vaccines are amazing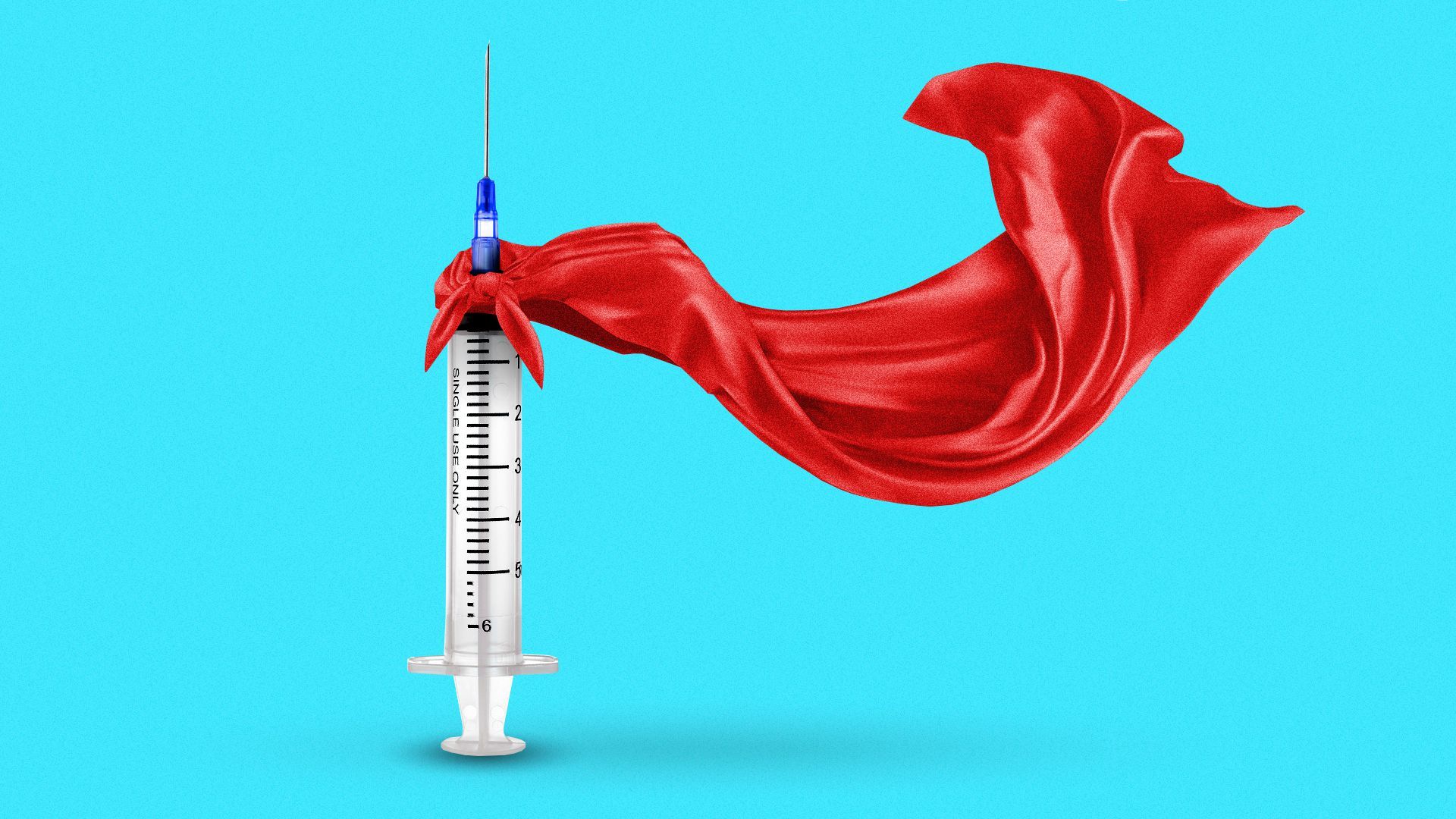 The pandemic isn't over. There are still big threats ahead of us and big problems to solve. But for all the things that have gone wrong over the past year, make no mistake: the coronavirus vaccines are a triumph, no matter how hard you squint.
They are saving lives today; they will help end this pandemic eventually; and they will pay scientific dividends for generations.
The vaccine race has shattered even the most ambitious expectations. It is one of the few areas of this entire pandemic where the U.S. and the world will be able to learn from our successes, rather than our failures.
The vaccines represent a "stunning scientific achievement for the world ... unprecedented in the history of vaccinology," said Dan Barouch, an expert on virology and vaccines at Harvard.
We have multiple vaccines getting into people's arms less than a year after a new virus was discovered.
They're far more effective than anyone thought possible at the beginning of this quest, and appear to be almost 100% effective against death and serious illness — the most important part of the equation.
On top of that, after 30 years of work, and in a crisis atmosphere with no modern precedent, they're the first successful mRNA vaccines — validating a new platform that carries the promise of quicker development and greater efficacy for future vaccines.
What worked: "Good funding, great science and great collaboration with the regulatory agencies — that's how they were able to do something that I didn't think could be done in a year," said Mark Slifka, an immunology professor at Oregon Health & Science University.
2. 10% of Americans have gotten a shot
Roughly 32 million Americans have gotten at least one dose of a coronavirus vaccine, according to data from the CDC. A little less than one-third of that group has gotten both doses.
The federal government has delivered roughly 60 million doses to the states, and about 70% of those doses have been administered, per the CDC.
The U.S. is averaging about 1.3 million shots per day, including both first and second doses.
3. Now for the bad news: Variants
Everything seems to be on the right track, finally. Vaccinations are going up and cases are going down. But variants could mess it all up.
Driving the news: South Africa hit the brakes yesterday on a planned rollout of the AstraZeneca vaccine, after a clinical trial appeared to suggest that the shot didn't work against the South African variant — arguably the scariest of the variants.
The decision-making here is a bit murky: As the Wall Street Journal details, this was a small trial tilted toward young people, making it a poor foundation for any firm conclusions about the AstraZeneca vaccine's strength against the South African variant.
Even so, the early evidence also suggests that the other vaccines are less effective against this variant than the primary strain, at least in preventing infection, if not death or serious illness.
The British variant — which is more contagious than the original strain but so far does not appear to have any significant resistance to the existing vaccines — could soon become the dominant strain in the U.S.
So, although cases are falling, they could soon spike again, and hospitalizations would likely follow.
The answer: Vaccines and social distancing.
Mutations arise when viruses spread unchecked. If you try to wait for a vaccine that works against every variant, all you'll end up with is more variants and more deaths.
4. Digital divide in school reopening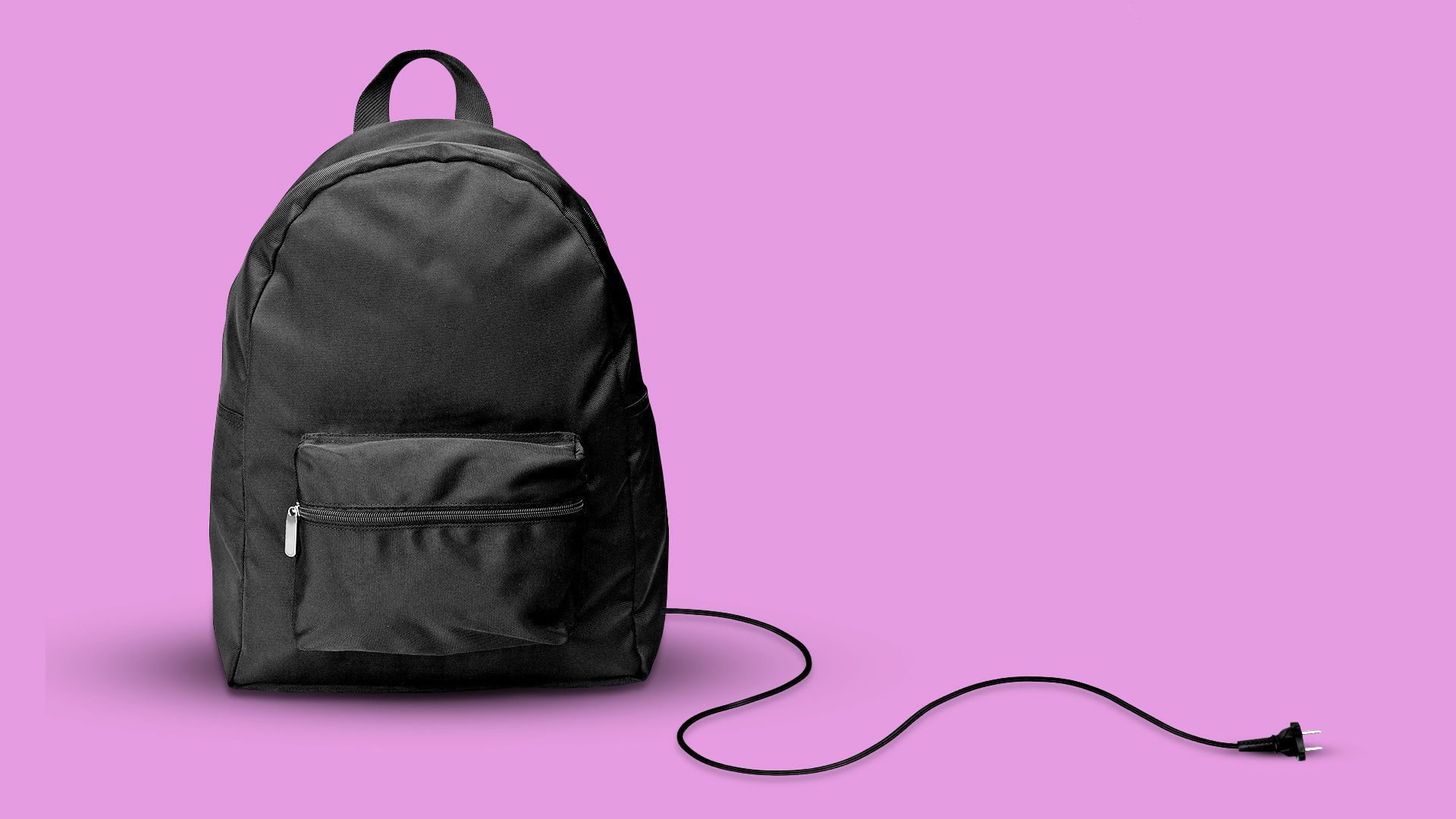 Students on the wrong side of the digital divide who have struggled to keep up with remote learning will continue to face major hurdles even as schools reopen, Axios' Margaret Harding McGill reports.
The big picture: Students without reliable in-home internet are already at an educational deficit, and many of the remote learning tools the pandemic has ushered in are here to stay.
Experts and advocates worry that unconnected students could permanently fall behind their more wired peers if they don't get assistance now.
"Even after kids are back in school, to address the unprecedented pandemic-induced learning loss, educators, students, and families will need robust resources outside of school," said Amina Fazlullah, equity policy counsel for Common Sense Media.
5. Catch up quick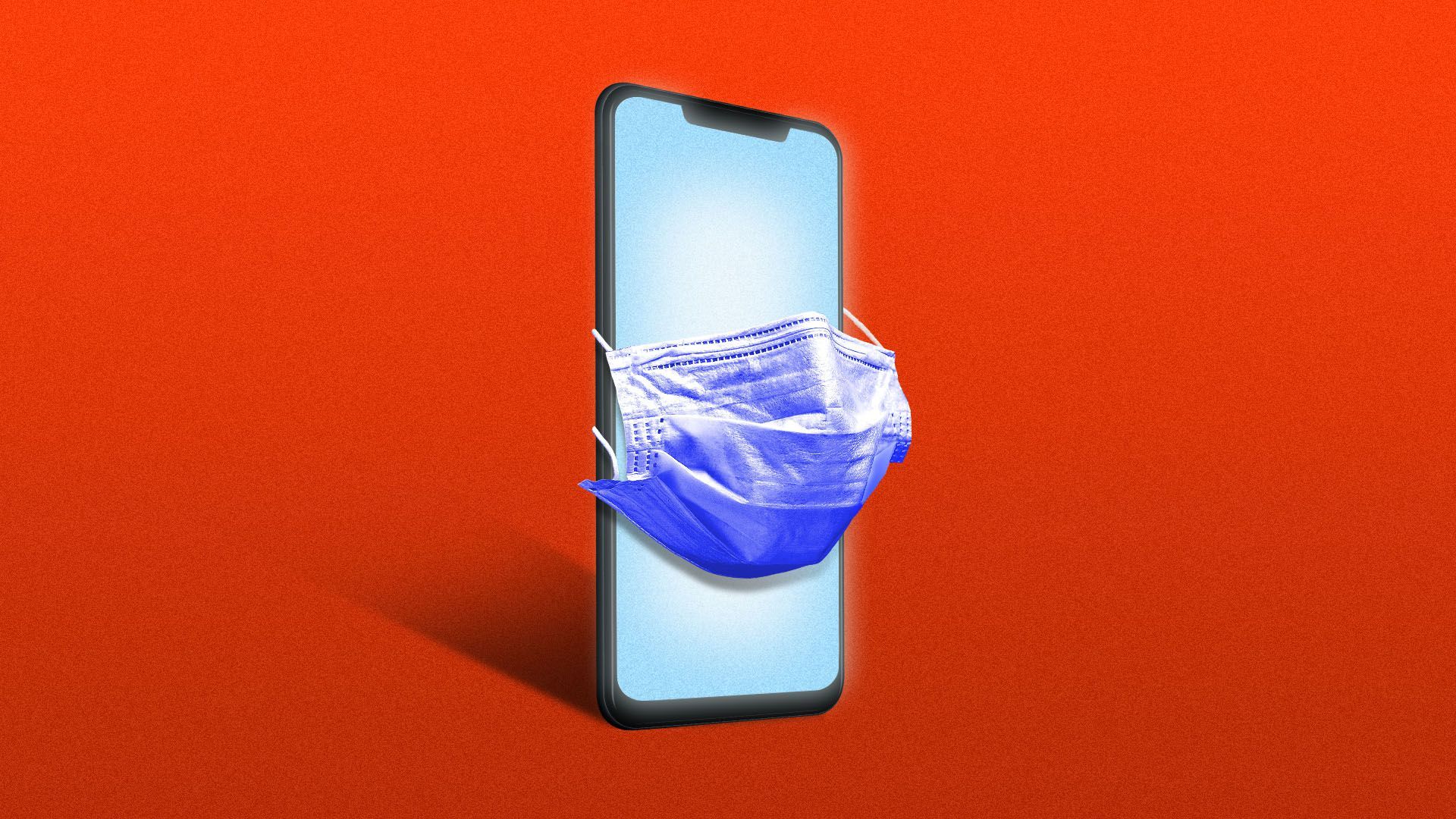 The Supreme Court's conservative majority lifted some of California's restrictions on religious services.
The number of confirmed coronavirus cases — the standard way of measuring infections — is probably low-balling the number of Americans who are actually infected. (NPR)
If you had a Super Bowl party, that probably made things worse. (CNN — and also SNL)