Axios Vitals
October 23, 2018
Good morning ... If you have about 4 minutes to spare today, would you mind taking this brief Axios reader survey? We want to make sure we know our readers as well as possible, so we can serve you as well as possible. Thanks in advance.
Also: If you're in LA, join Axios' Ina Fried, the Chan Zuckerberg Initiative's David Plouffe, and a lineup of local leaders this Thursday for a conversation about California's housing crisis. They'll be discussing the economic impact and potential affordable housing solutions. RSVP here.
1 big thing: Why the new ACA waivers matter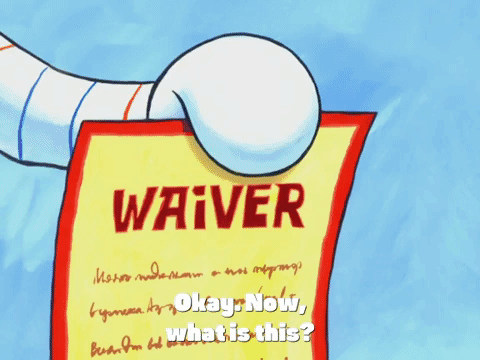 As in-the-weeds as a revised waiver process sounds, the practical effects of what the Trump administration announced yesterday could add up to one of its most substantive blows yet against the Affordable Care Act.
The big picture: These changes will likely cause more separation of healthy and sick people, but only in states that avail themselves of these new options — creating another level of segmentation between red and blue states.
How it works: Under the Obama administration, states seeking a waiver from the ACA's rules had to show that their alternatives would cover just as many people as the ACA, with insurance that's just as robust, for the same cost. That's why only 8 waivers have ever been granted.
But under the Trump administration's approach, if the same number of people have access to ACA-level coverage, that'll count — even if few of them actually choose it.
Likewise, "a waiver that makes coverage much more affordable for some people and only slightly more costly for a larger number of people would likely meet" the new standards, the formal policy guidance says.
States could, for example, seek a waiver that would let their residents apply the ACA's premium subsidies to "short-term" insurance plans, even though those plans don't meet the ACA's requirements, including the mandate to cover people with pre-existing conditions.
Between the lines: The Trump administration has often treated the ACA's exchanges as a de facto high-risk pool. And that's the best prism through which to understand these latest changes.
These waivers will let states lean even further into new, non-ACA options for healthy people. That will likely increase premiums for ACA coverage. But because the vast majority of ACA enrollees are subsidized, they'll be insulated from those costs.
There are limits to how far that dynamic can go, because states' waivers still can't add too much to the federal government's costs. But that's the basic dynamic at play here — and it's one that will continue to move the larger individual market further and further away from the ACA.
2. Trump will also loosen limits on HRAs
On top of its ACA waiver rollback, the Trump administration will also release new rules today allowing employers to help their workers buy individual insurance coverage, rather than offering a full-fledged health benefit.
Health reimbursement arrangements, or HRAs, are usually a supplement to employer-sponsored insurance. But using them to pay for premiums could make them more of an alternative option.
New regulations being released today will let employees use their HRAs to help pay the premiums for a policy on the individual market, Modern Healthcare reports.
For the first time, that arrangement would satisfy businesses' obligations under the ACA's employer mandate.
The rules would allow employers that offer a health care plan to also add on an HRA worth up to $1,800 per year, to reimburse employees for other expenses, per Modern Healthcare.
Why it matters: Both single-payer advocates on the left and high-deductible advocates on the right would, in their own way, love to see health care coverage decoupled from employment.
To some extent, HRAs move the ball in that direction. But employers' HRA contributions are still tax-exempt, just like health benefits are. So they don't necessarily remove employers' incentive to include health benefits as a part of workers' compensation.
The fear, then, will mostly come from the left — that employers will offer HRAs generous enough to keep shielding a lot of their overhead costs from taxes, but still less generous than what workers would get from a proper health plan.
3. Health care's Q3 earnings bonanza
This week will feature 26 major health care companies showering investors with third-quarter profits and initial outlooks for 2019.
The bottom line: Based on the first week of the Q3 earnings season, the health care industry is raking in record profits and is more powerful than ever, Axios' Bob Herman writes.
The first 7 health care companies to report — which include giants like UnitedHealth Group, Johnson & Johnson, Walgreens and Novartis — took home $11.8 billion of profit combined.
That's 10% higher than the same period a year ago.
What to watch: Centene, Gilead and Merck all report this week.
4. FDA's generics blitz
One of the Trump administration's most concrete efforts to lower drug prices is an approach that's been around for decades: approving more generic drugs. And it's moving fast.
By the numbers: FDA approved 781 generic drugs in fiscal 2018. That's 90% more than in 2014, when Congress provided new authorities designed to speed the approval process, according to a PwC report.
Between the lines: Some generics are more important than others.
The approval of a generic EpiPen this past summer was seen as an especially big deal. Generic versions of complex products (like the EpiPen) are harder to produce, and the FDA has said it's especially invested in helping those products get to the market.
Yes, but: The first generic competitor to a brand-name product often isn't the one that brings prices way down. Generics can still make a lot of money by being just slightly cheaper than the product they're copying, so the steepest discounts often don't appear until multiple generics hit the market.
What's next: FDA Commissioner Scott Gottlieb is trying to standardize key parts of the review process in the U.S. and Europe, so that generics could more easily seek approval in both regulatory systems.
5. States may want to run their own exchanges
A couple of blue states are trying to take over their own ACA exchanges, rather than continuing to outsource them to HealthCare.gov.
That's a good idea, Georgetown University researcher Rachel Schwab argues in a blog post.
Where it stands: Only 11 states do everything themselves — operating their own exchange and running their own enrollment websites.
Nevada and New Mexico both take care of a lot of their own administrative and regulatory functions, but rely on HealthCare.gov for enrollment. Both states are planning to take over the whole operation themselves.
Officials in Oregon have also started discussing whether it makes sense to stick with HealthCare.gov.
States can save money in the long run by running their own systems, Schwab writes.
States that use HealthCare.gov must pay for that service through a user fee that's tied to the cost of premiums in their states. And the size of that fee is growing — it's now at 3% of premiums, up from 1.5%.
By taking over their own operations, states can cover their costs without sending more money to the federal government.
Although there's an initial cost to standing up a new enrollment platform, Nevada has said it expects to save $18 million from the move, and New Mexico expects to save $8 million.
6. Insurers bid for N.C. Medicaid money
Here's who wants a piece of North Carolina's soon-to-be-privatized Medicaid program, Bob reports:
Aetna
AmeriHealth Caritas
Anthem and Blue Cross Blue Shield of North Carolina in a joint venture
Centene
My Health By My Providers, a health plan owned by North Carolina hospital systems
Optima Health
UnitedHealthcare
WellCare Health Plans
Why it matters: $12 billion annually will be up for grabs.