Axios Vitals
October 03, 2017
Good morning ... Our thoughts are with the victims of the horrific mass shooting in Las Vegas, and their families. If you haven't yet, spend a minute with this graphic, from the Axios visuals team. Whatever your opinions about gun control, mental health interventions, or any other questions of public policy, it's a stark look at the human toll of mass shootings.
Guns send thousands to the E.R. every year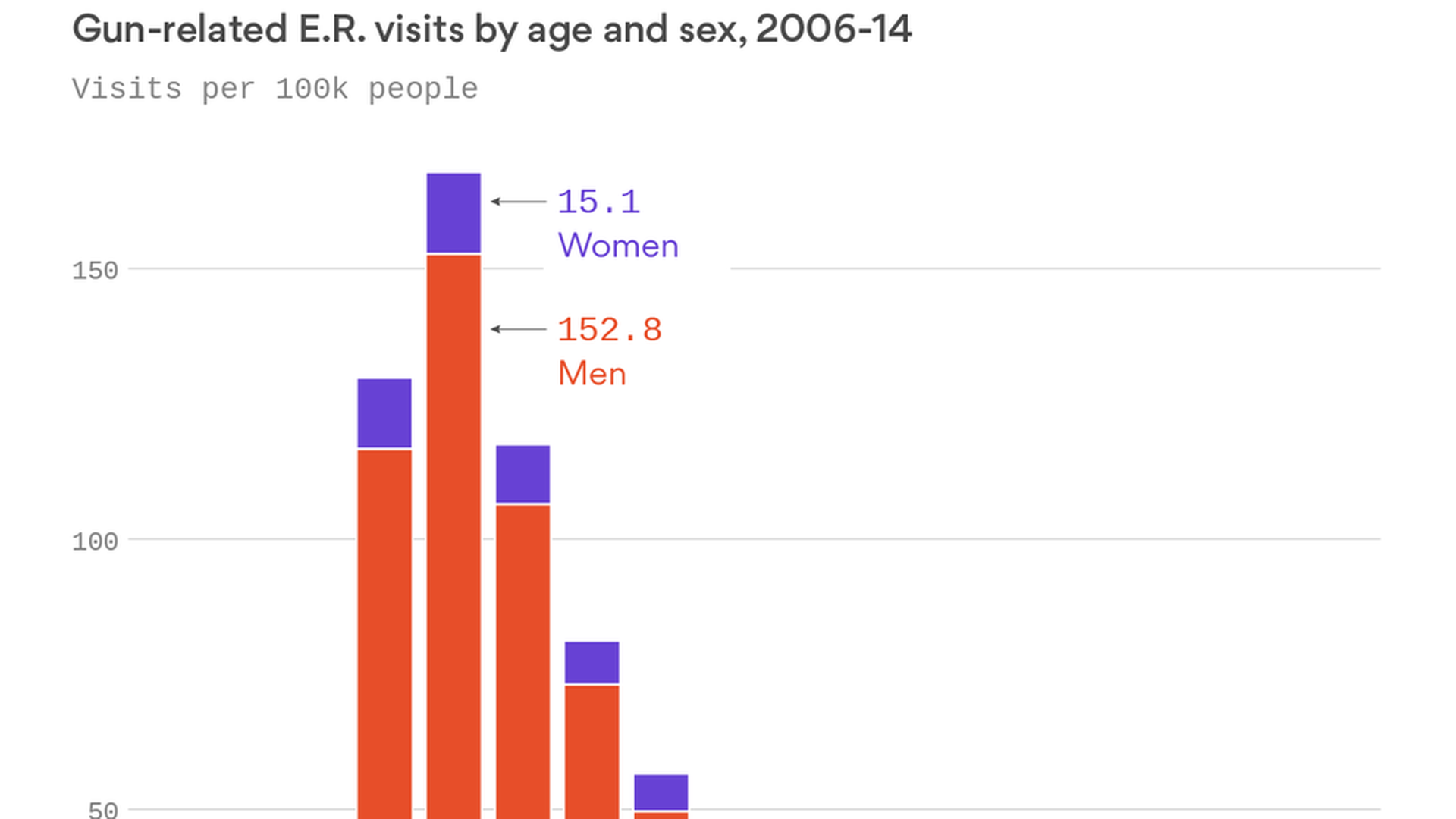 Gun-related injuries send thousands of people to emergency rooms every year, even aside from mass shootings like the tragedy in Las Vegas. In 2015 alone, almost 35,000 people died from gun-related homicides and suicides, and the "clinical burden" from non-fatal gun injuries was three times higher, according to new research published in Health Affairs.
Men make up the vast majority of firearm-related E.R. admissions, and young men — ages 15-30 — are especially likely to end up in the hospital because of a gun.
A plurality of gun-related E.R. admissions resulted from an assault, followed by accidents, which accounted for about 35% of admissions.
Most patients admitted to emergency rooms with firearm-related injuries were discharged, either to home or other facilities. Roughly 37% were admitted for inpatient care, and about 5% died in the emergency room.
Go deeper: Health Affairs is providing free access to this study. You can read the whole thing here.
​The HHS short list gets shorter
Time to take a couple people out of the conversation about the next Health and Human Services secretary.
Sens. Ron Johnson and John Barrasso said they're not interested.
Per The Hill's Peter Sullivan, that Rep. Marsha Blackburn and Florida Gov. Rick Scott also took themselves out of the running.
Be smart: These were never leading candidates to begin with. The focus for now is still on Medicare and Medicaid administrator Seema Verma, followed by Food and Drug Administration commissioner Scott Gottlieb and former Louisiana Gov. Bobby Jindal.
​How the public will judge the next health care plans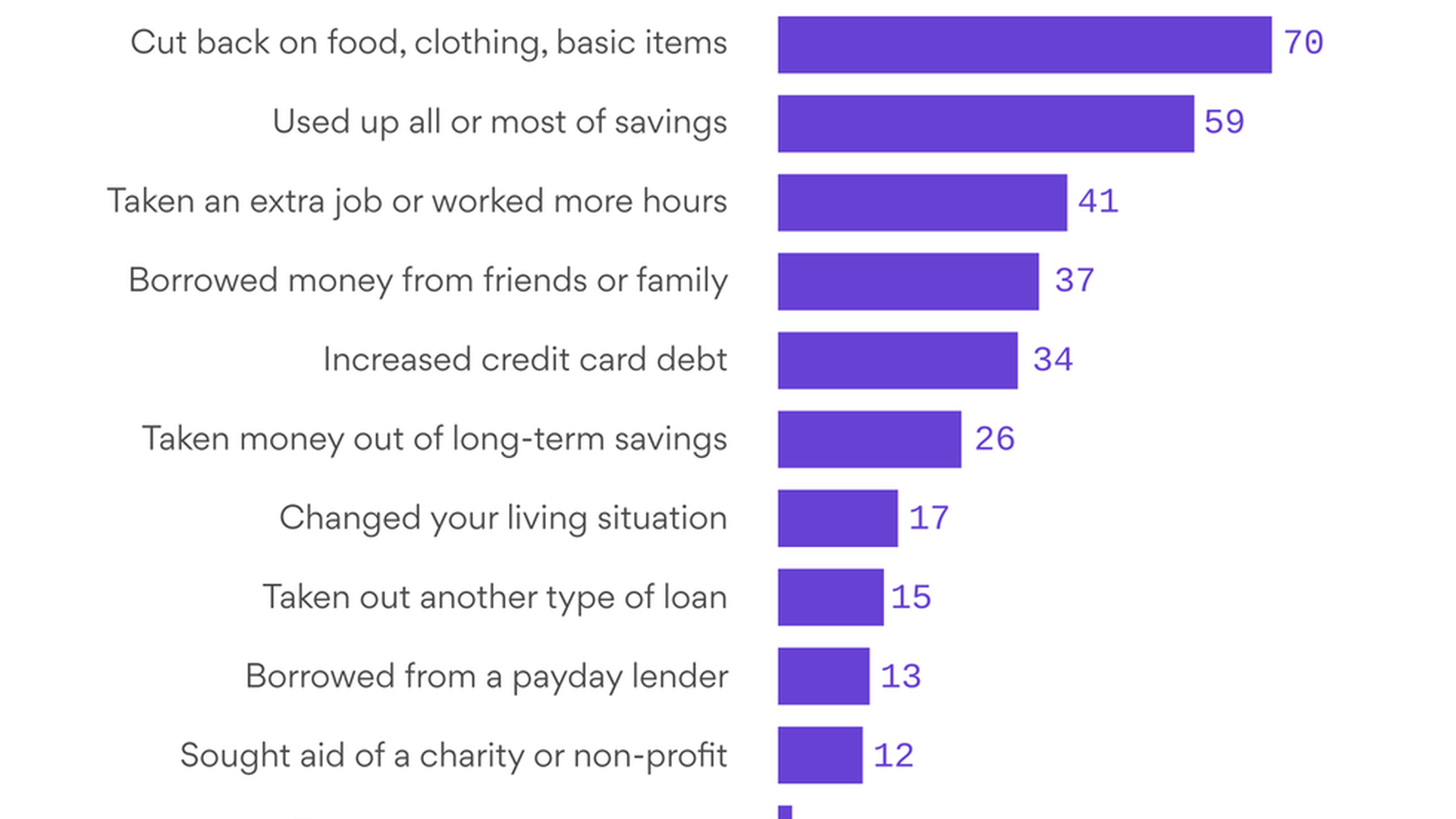 Here's what most people really care about: Can they pay their medical bills? And will the next health care plan help them pay their bills? Americans face health care challenges on multiple fronts.
The Kaiser Family Foundation's Drew Altman points out in today's column that this is the most important measure the public will use to judge the next health care plan, whether it's some new version of Graham-Cassidy or Sen. Bernie Sanders' "Medicare for All" proposal.
​Fuzzy math on hospital sales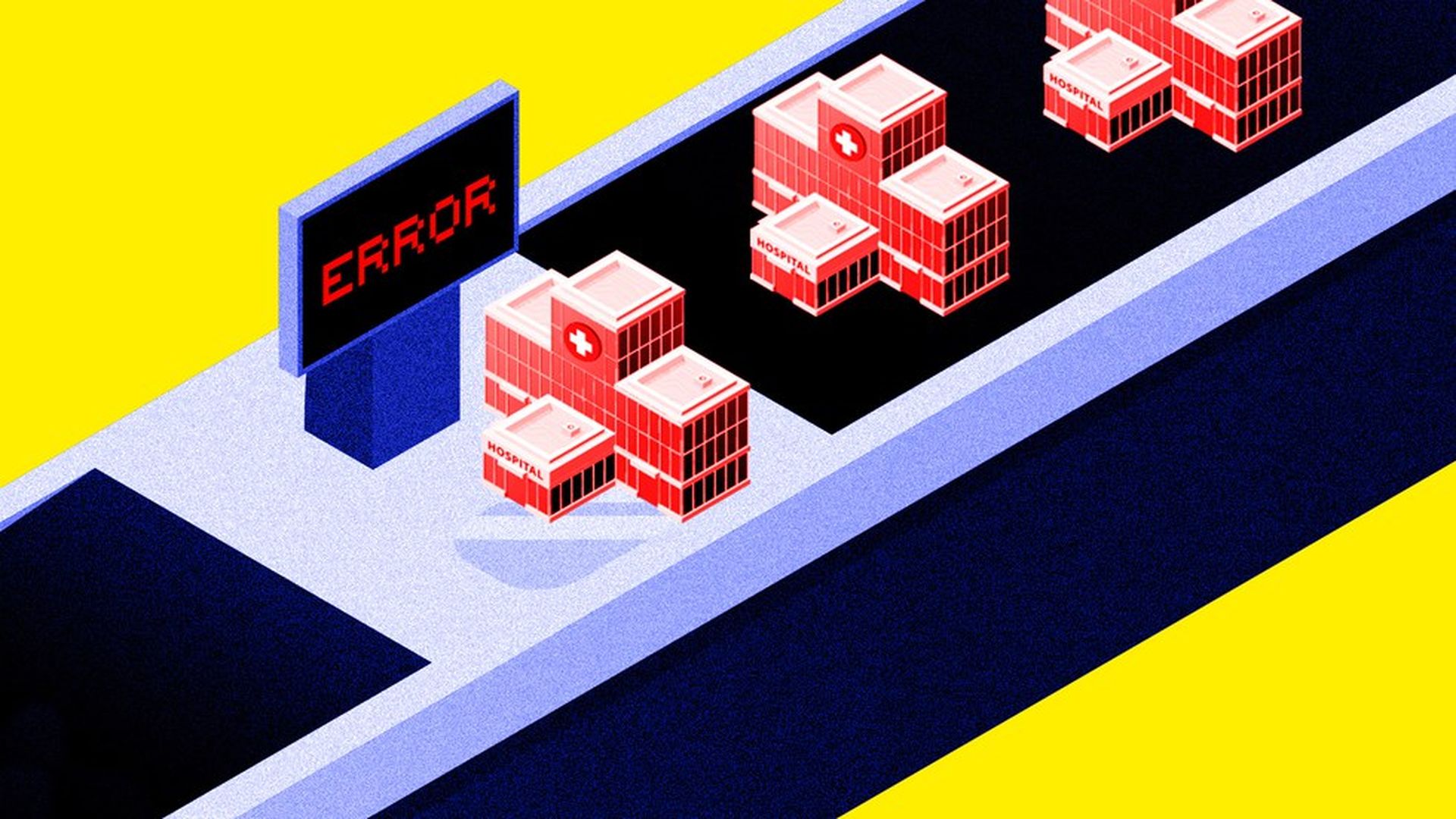 Community Health Systems, the struggling for-profit hospital company, recently sold off 30 of its hospitals. Executives said they were getting rid of low-performing or low-margin facilities — and getting a great price for them.
Yes, but: Axios' Bob Herman got into the weeds and came up with some cause for skepticism. Here's a glimpse of what he found:
Hospitals' value is usually assessed via a metric called EBITDA (a measure of profitability called earnings before interest, tax, depreciation and amortization). On average, they sell for about 8.5 times their EBITDA.
CHS executives have said they got 12 times the EBITDA for the 30 hospitals they sold.
But records from some of those sales show prices closer to 3-7 times the EBITDA.
Why it matters: "There's a history of deceptive communication practices," says one CHS investor, who asked not to be named given the sensitivity of the issue. And if CHS sold profitable hospitals for low prices, the company might continue to struggle paying down its mountain of debt. Some investors already believe CHS could default on its debt.
​Navigators hitting technical snags
Affordable Care Act "navigators" — the community organizations that help consumers make sense of their coverage options and sign up for a plan — are running into technical snags as they try to prepare for the next open-enrollment period, Kaiser Health News reports.
What's happening: A handful of navigators said they've encountered an unusual number of glitches in the certification course they're required to complete before they can begin their work.
Yes, but: Some navigators told KHN that the process has never been especially smooth and doesn't seem any worse this time around. The bigger issue, some navigator groups suggested, might be the Trump administration's broader disengagement from enrollment outreach — steep cuts to navigator funding as well as its own outreach, which feed a sense among enrollment advocates that they're on their own.
"I have this feeling of having our hands tied," one Dallas-based navigator said.
Former CMS official testifies in Menendez trial
The testimony in Sen. Bob Menendez's corruption trial turned squarely to Medicare yesterday. Jonathan Blum, formerly one of the most senior officials within the Medicare program, testified that Menendez became "very hostile" when Medicare wouldn't change the way it allowed doctors to bill for a specific drug.
The background: Prosecutors say Menendez tried to pressure Medicare to make policy changes that would have benefitted Salomon Melgen, an eye doctor recently convicted of 67 counts of Medicare fraud, allegedly in exchange for hundreds of thousands of gifts and campaign contributions. Menendez has said he and Melgen are simply friends, helping each other out as friends do, with no corrupt quid pro quo.
The latest: According to NJ.com, Blum testified yesterday that Menendez was "very angry" when Blum told him, in a 2009 phone call, that Medicare wouldn't change its billing rules. Menendez raised the issue again years later, but this time also appealed to then-HHS secretary Kathleen Sebelius. She also wouldn't do what he wanted.
"It was a very angry exchange," Blum testified.
What we're watching today:
Energy and Commerce health subcommittee hearing on access to experimental drugs. Hearing begins at 10:15 a.m.; witnesses include Gottlieb (more information here).
What we're watching this week:
Wednesday: Energy and Commerce and Senate Finance committees both mark up bills to reauthorize the Children's Health Insurance Program. Those bills could come straight to the floor as quickly as the end of this week, Sen. Orrin Hatch said yesterday.
Thursday: Senate HELP Committee hearing on the opioid crisis.
Your tips: I want them. [email protected]