Good morning … Things you learn while googling "health care" on a slow news day: There's a PC game where you try to fight off a hospital full of monsters, earning fake money to pay your character's medical bills. "Doctors are turned into monsters and hospital halls, nominally spaces of caregiving, twist into neon palettes and hellish labyrinths," this review says.
Sounds like a blast!
https://www.axios.com/newsletters/axios-vitals-01af11a7-039c-4b46-a885-ebdecc866b0e.html?chunk=0#story0
​New insurance rules on the horizon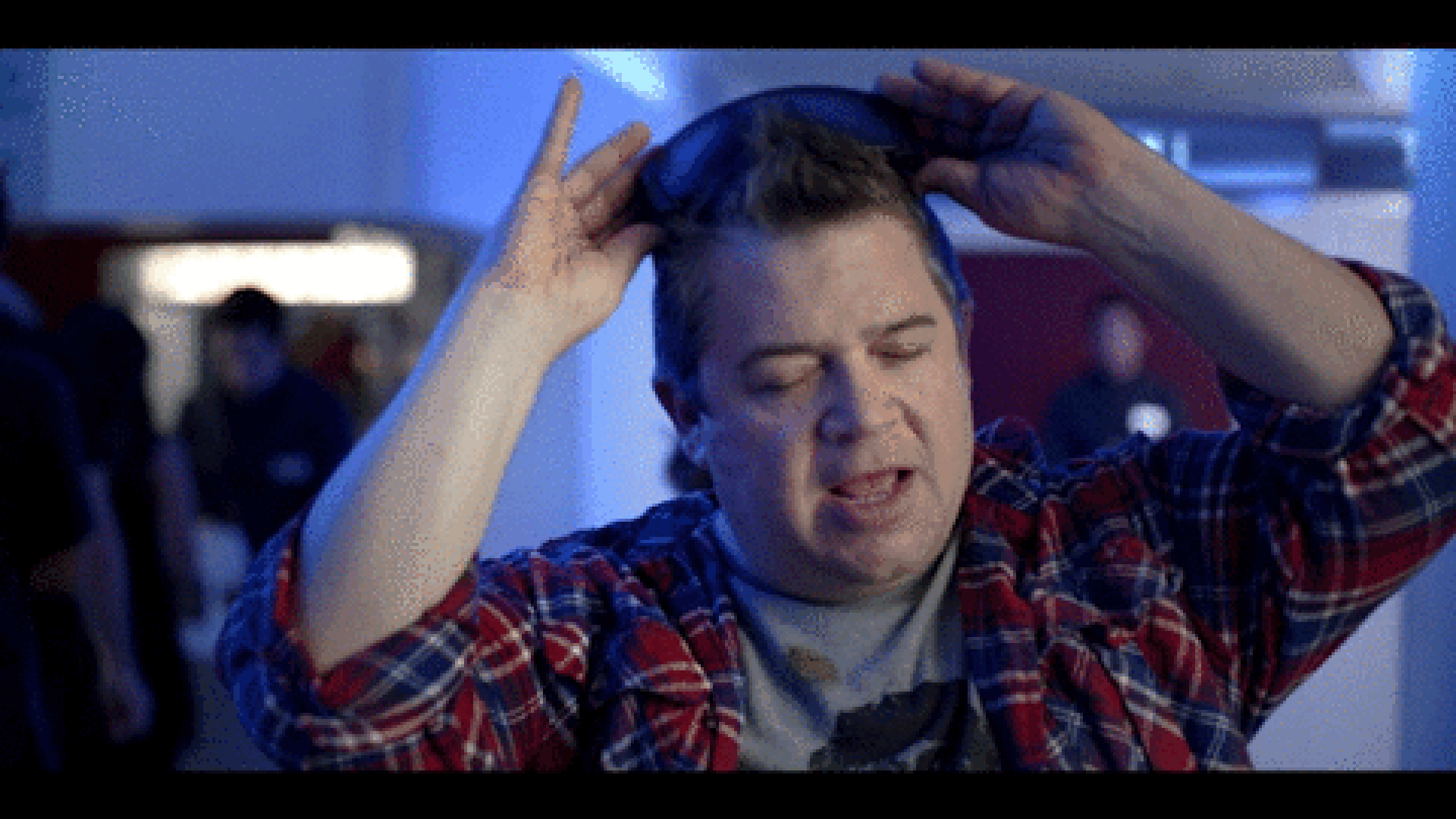 Congress is deadlocked and it's an election year, which means the real action on health care will mostly likely come from the executive branch — beginning with new regulations that would further upend the individual insurance market and potentially pull more healthy people out of the Affordable Care Act's exchanges.
What we're hearing: Word on the street is that those regulations could come out today (though these things are always fluid). They'll take the first steps toward implementing President Trump's executive order on health care, which will include:
Allowing people to keep short-term, relatively skimpy health care policies for up to a year (the current limit is three months). These plans aren't subject to the ACA's requirements to cover pre-existing conditions, which means they can offer lower premiums to healthy people. This is the part that likely poses the greatest threat to the ACA.
Making it easier for individuals to band together and purchase "association health plans" — by forming, say, an association of Washington, D.C., Uber drivers, who aren't insured through their work but who could get a better deal by teaming up than they could on their own.
The bottom line: There's no real universe in which anyone expects these rules to benefit the ACA's exchanges. The question is how badly they'll hurt.
https://www.axios.com/newsletters/axios-vitals-01af11a7-039c-4b46-a885-ebdecc866b0e.html?chunk=1#story1
​No, health care isn't going to drive the elections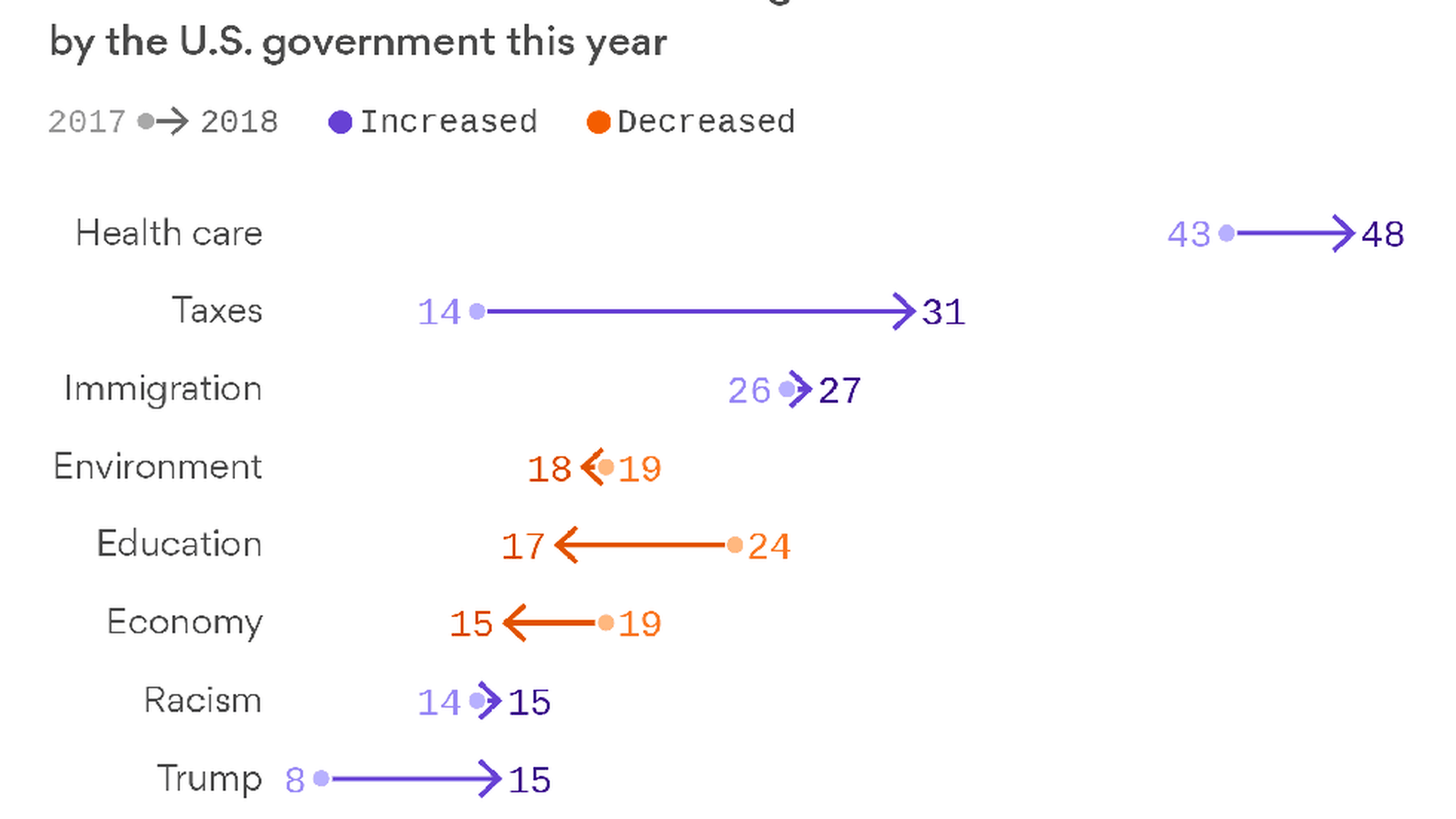 You may have seen the recent AP-NORC poll that found health care at the top of Americans' concerns for 2018. But the Kaiser Family Foundation's Drew Altman has a good reality check this morning: It doesn't mean that's what will determine how people vote in the midterms.
Sure, it's at the top of people's minds, because they've been hearing so much about it, Altman writes. But the elections will probably be decided more by how voters feel about specific candidates and about Trump and his administration. Also worth noting: Republicans felt less strongly about health care than Democrats and independents.
Yes, but: Because Democrats do feel strongly about it, don't be surprised if they try to make it an issue — especially after the ACA repeal attempts. If nothing else, Altman writes, it could be a "jump starter for the base."
https://www.axios.com/newsletters/axios-vitals-01af11a7-039c-4b46-a885-ebdecc866b0e.html?chunk=2#story2
​Goldman Sachs is betting the house on health insurers
The stock prices of several health care companies fluctuated heavily on Wednesday after Goldman Sachs released a report detailing who the banking giant sees as the industry's likely winners and losers in 2018. Axios' Bob Herman obtained a copy of the report, and here are the highlights:
Winners: Health insurers, who already enjoyed a banner 2017. They "occupy a dominant position in health care as the gatekeepers of spend, paying a much more fragmented group of providers," Goldman Sachs wrote in its report. Tax reform also could boost insurers' earnings per share by as much as 22% next year.
The bank was most bullish on Centene, Humana, UnitedHealth Group and WellCare Health Plans.
Losers: Hospitals. They are "structurally disadvantaged" and "depend on commercial insurers for profits," Goldman Sachs wrote.
Stock prices of LifePoint Health, Community Health Systems and Tenet Healthcare tanked yesterday after the bank encouraged the market to sell off those companies.
https://www.axios.com/newsletters/axios-vitals-01af11a7-039c-4b46-a885-ebdecc866b0e.html?chunk=3#story3
​Tribes step up their D.C. lobbying
Two Native American tribes in South Dakota, the Yankton Sioux and Crow Creek Sioux, have hired lobbyists to push for reforms to the Indian Health Service, Bob reports.
Why now: Congress still hasn't acted on calls for IHS reforms from last year. Many tribes remain furious with IHS. Ross Garelick Bell, a lobbyist for Native American tribes, told Bob that Congress' latest stopgap funding bill included $1.1 million to keep a new clinic in Flandreau, SD, open. The clinic almost had to close because IHS suggested less funding, and didn't inform the locals.
Go deeper: IHS is plagued with problems that seemingly never go away, the WSJ writes.
https://www.axios.com/newsletters/axios-vitals-01af11a7-039c-4b46-a885-ebdecc866b0e.html?chunk=4#story4
How to lose money selling Medicare Advantage plans
Another venture-backed health care startup has found the industry harder to disrupt than it had anticipated. This time it's Clover Health, which has $425 million in funding, a $1.2 billion valuation, and a business plan that focuses on Medicare Advantage, which means the company relies primarily on federal payments — all in all, a pretty sound strategy for making money.
But, as CNBC reported yesterday, all is not well in Clover town.
The details, per CNBC:
Clover's plan was to cover diagnostic tests, but only after receiving patient data from the testing companies, which it wanted to use to develop predictive analytics about its customers' health.
But it's a small company without a lot of negotiating power over the big lab providers. So it tried to bluff, by not paying the claims. The labs just turned around and billed consumers directly, and now everyone — consumers and labs alike — is mad at Clover.
In its effort to build a "big data" operation, Clover built a program to rank its customers from sickest to healthiest, then started making calls — beginning with the sickest enrollees — with reminders to get an annual checkup. But its list was accidentally reversed, and so it called the healthiest people first.
Yet the company is still, on average, paying out more than it takes in from each of its customers.
Be smart: Health care is an incredibly difficult system to disrupt. It has a much more complicated set of transactions than other industries like transportation or lodging.