Axios Twin Cities
April 09, 2021
It's Friday! The rain is getting old, but lawns and trees are turning green fast.
🏒 St. Cloud State beat Mankato in the NCAA Frozen Four and will play UMass for the national championship on Saturday. Duluth fell to UMass and won't three-peat as champions.
Today's newsletter is 887 words, a 3 1/2-minute read.
1 big thing: Get ready for a busy wedding season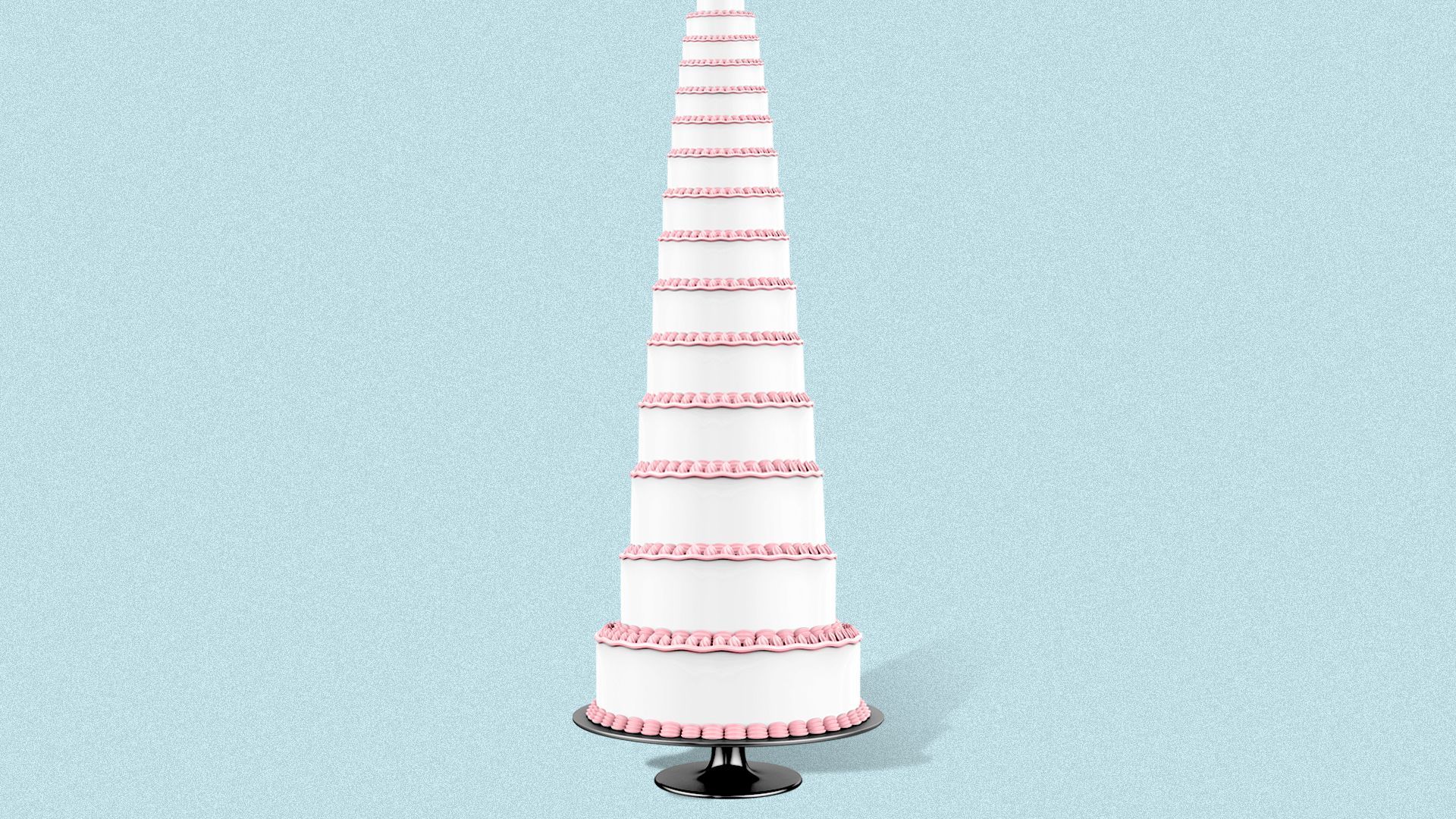 This year's wedding season is shaping up to be one of the busiest in decades.
The state of play: A survey by The Knot found that 47% of couples who had planned to get married in 2020 are now getting married in 2021 or later.
The trend is undoubtedly more pronounced in our state, which condenses the wedding season into six months.
The surge in weddings really gets going this year on Friday, April 16, said Steve Hark, CEO of Entourage Events Group, which operates several wedding venues in the Twin Cities. April 16 is a month after Gov. Tim Walz lifted restrictions on gatherings and allowed couples to firm-up dates.
The big picture: There's a backlog of weddings as couples with 2020 dates pushed them into 2021 and couples that might have gotten married in 2021 are now locking in dates for 2022.
At Hark's venues, which include the Minneapolis Event Centers at St. Anthony Main and the Mansion at Uptown, every Saturday is booked, which is normal. What's not normal is that nearly every Friday and Sunday between now and October are also taken.
"People are rushing back to celebrate," Hark said. "By the end of April you won't find any more open Saturdays in 2022."
Entourage has even booked nine or 10 Thursday weddings, which was unheard of pre-pandemic.
Another thing that has changed: guest lists and budgets have been slashed.
Budgets at Entourage used to average $20,000 to $25,000. Now they're down to $15,000.
Guests lists were previously 200 to 250. Now they're 100 to 150.
2. Tweet of the day: Inside the Chauvin trial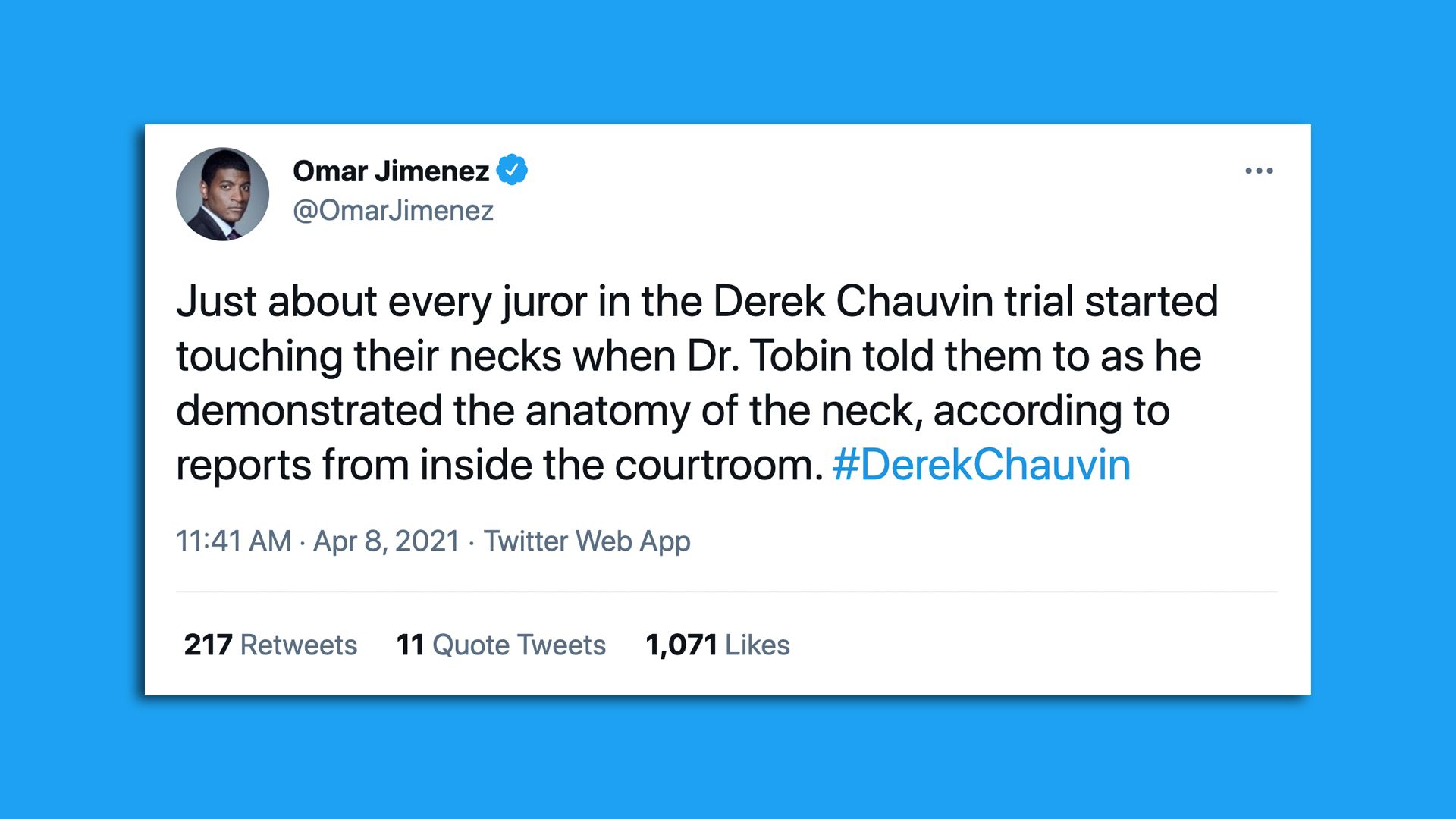 Jurors in the Derek Chauvin trial heard gripping testimony yesterday from a medical expert who said that George Floyd died from a lack of oxygen.
"There was virtually very little opportunity for him to be able to get any air to move into the left side of his chest," pulmonologist Martin Tobin said of Chauvin's placement of his knee on Floyd's neck.
The big picture: Expect Floyd's cause of death to be a growing focus as the trial proceeds.
The defense, which will present its case once the prosecution rests, is arguing that a drug overdose and Floyd's pre-existing health conditions were significant factors.
3. Making a strip mall cool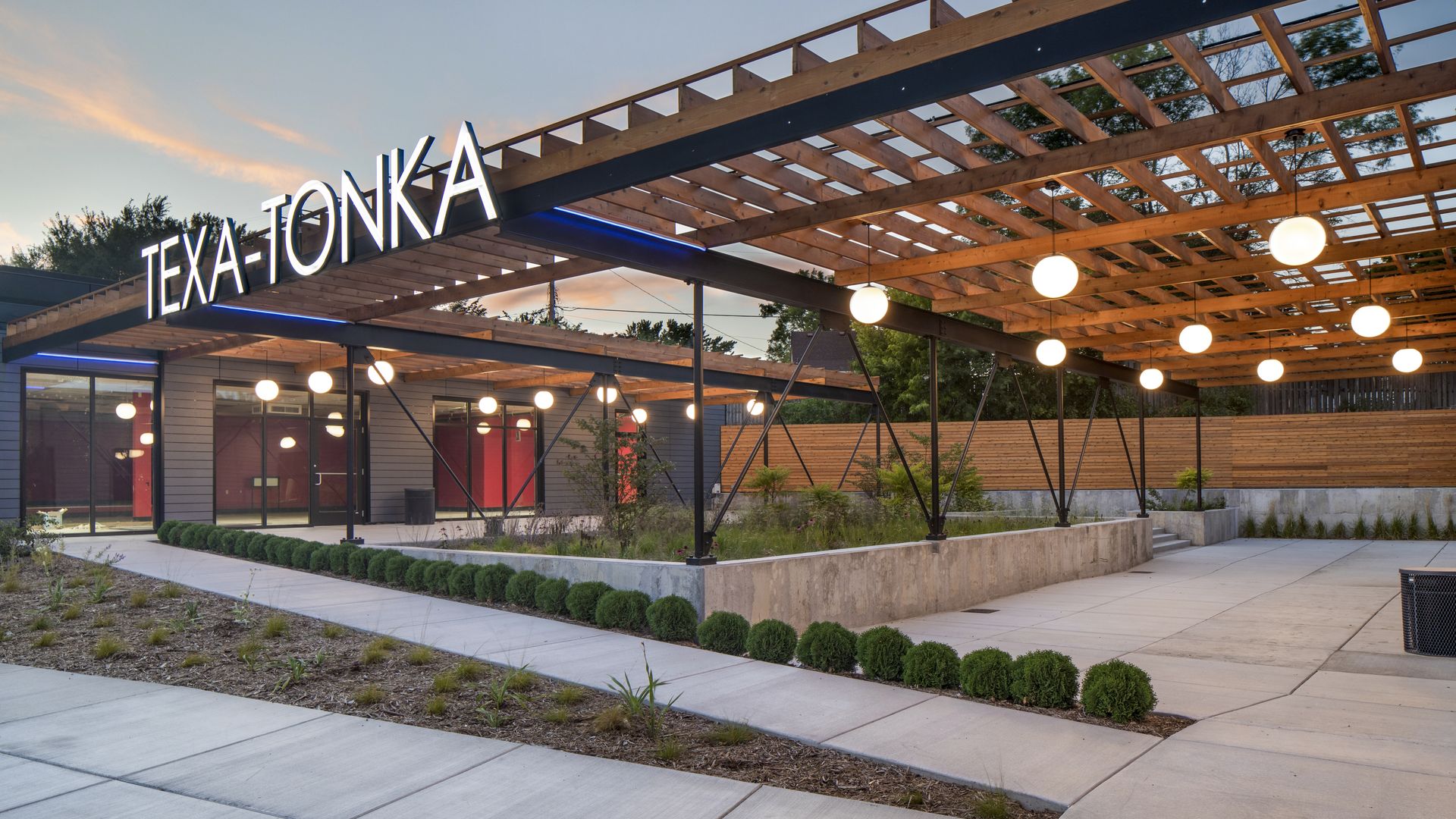 When you think of 1950s strip malls, cool probably isn't the first word to pop into your head.
But at Texa-Tonka in St. Louis Park, developer Paster Properties completely redesigned the aging mall and filled vacant spaces with hip tenants.
Revival, the buzzed-about fried chicken restaurant in Minneapolis and St. Paul, is opening a third location.
Angel Food Bakery is leaving downtown Minneapolis to open a coffee shop/bakery.
Erik's Bike Shop remains, which Paster credited with being an anchor to make it all work.
Paster Properties, based in St. Louis Park, looked into buying the mall for years, but president Howard Paster admitted it was hard to see the potential.
"It looked like garbage with the 1970s and 1980s green mansard roof," he recalled.
Paster's architect, AWH, drew up a design to bring it back to its 1950s look. Paster cut out leasable space the middle of the mall to make a plaza that provides outdoor seating.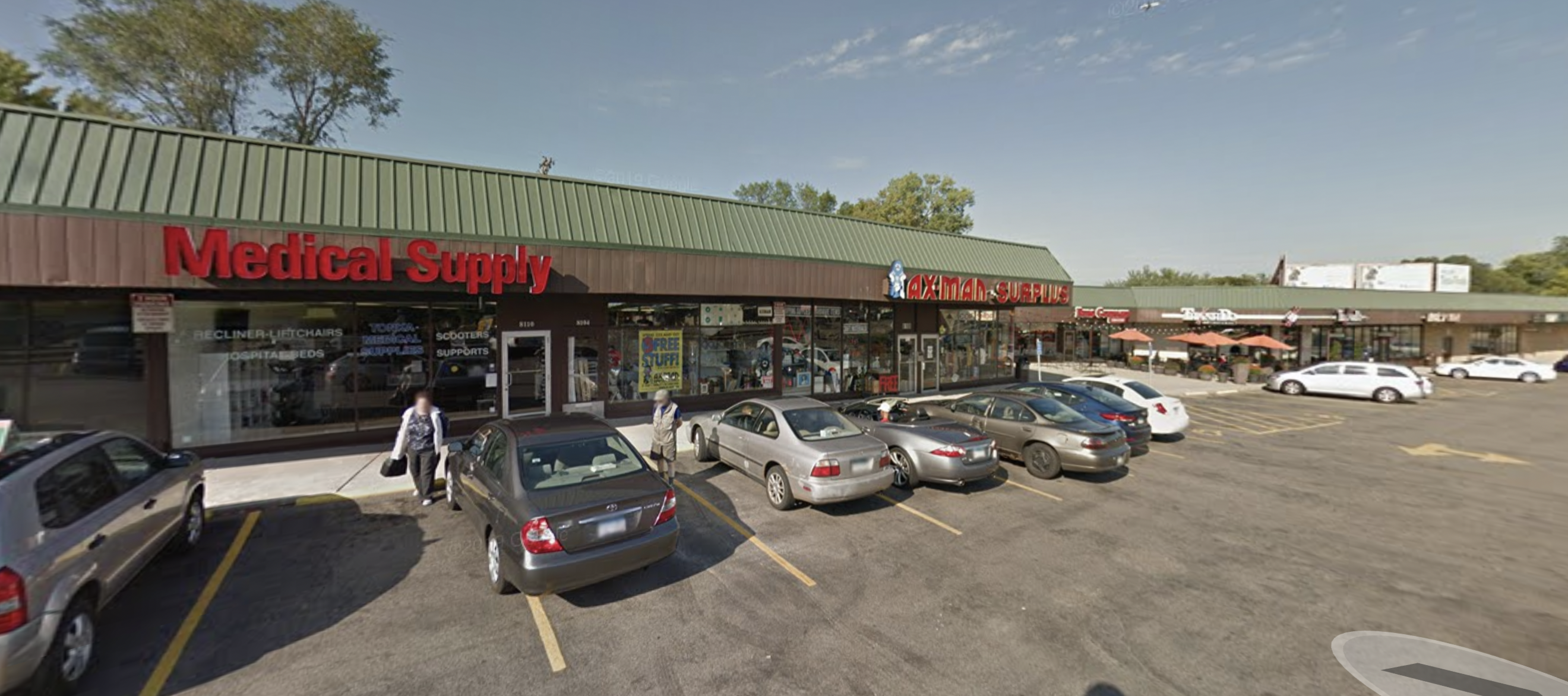 Yes, but: There's still a big chunk of vacant space in the mall, and Paster is hoping to lure a brewery or a fitness center.
Helping the cause: Paster received approval this week to construct a 112-unit apartment building next to the mall, which would add more shoppers.
Fun fact: Texa-Tonka was the original home of Mike Zoss Drugs, where Joel and Ethan Coen hung out as kids.
The creators of "Fargo" and "The Big Lebowski" later named their production company Mike Zoss Productions.
4. Bad news for aspiring boat owners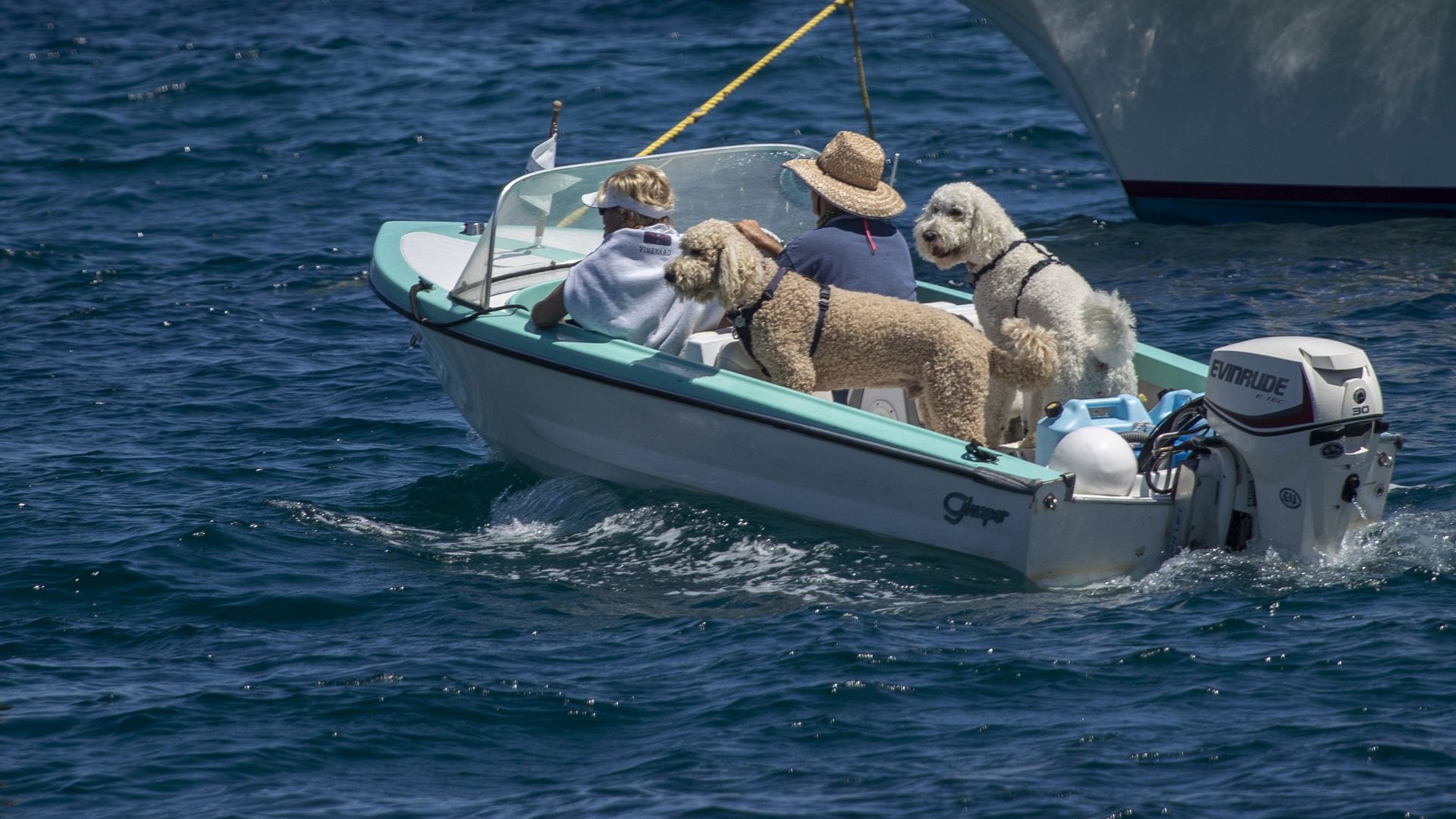 Did the long COVID-19 winter leave you with visions of spending the summer out on the lake on a brand new boat? You're not alone.
High demand and supply chain issues have caused a big backlog for new orders, Fox9 reports.
That means purchases made now might not arrive until the end of October — not exactly prime boating season.
Our advice: Save yourself the wait (and the cash) by finding a friend with a boat instead.
5. State GOP to pick chair after drama-filled fight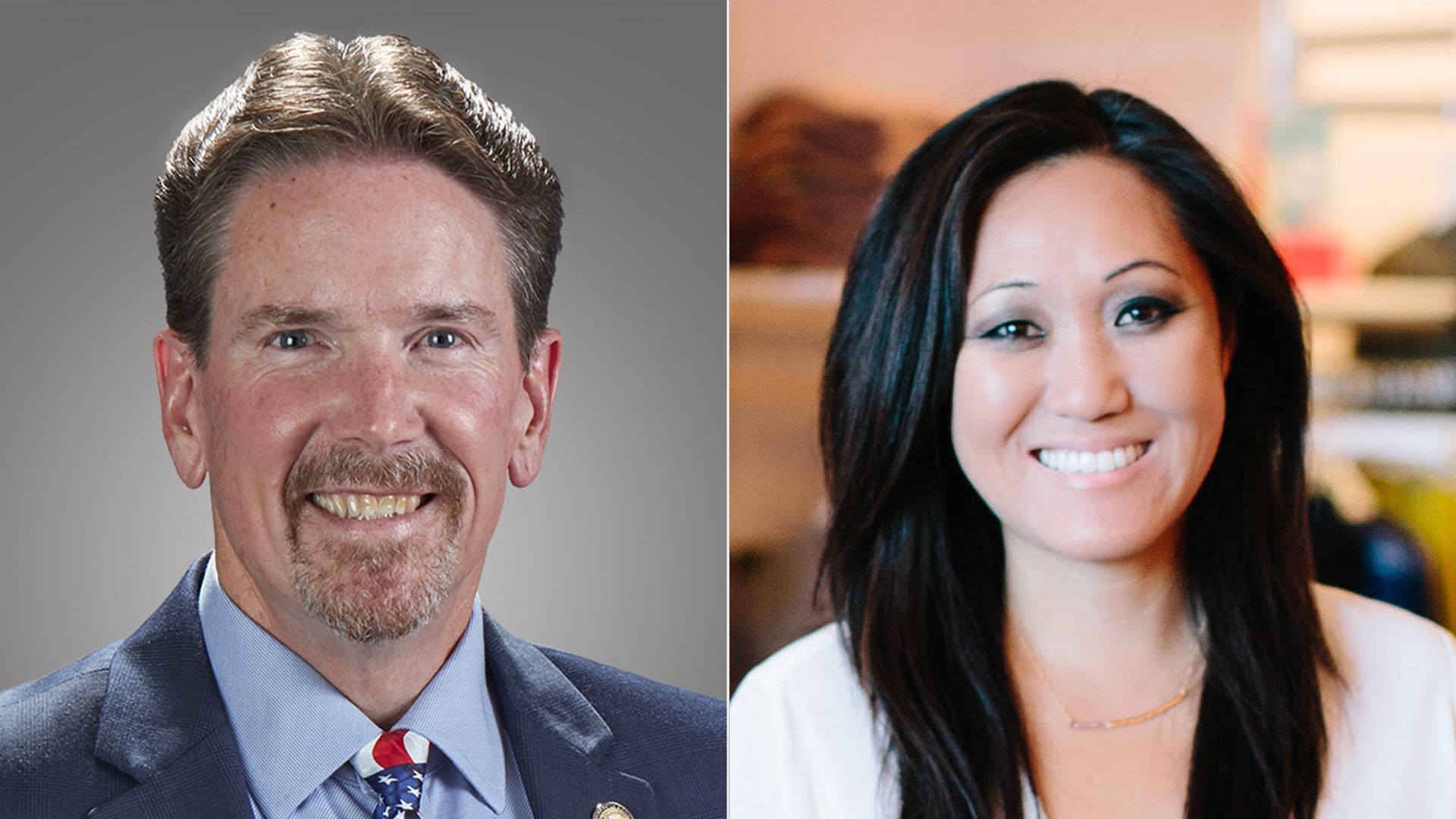 A bitter leadership fight comes to a head this weekend, as Minnesota Republican Party delegates pick their next chair.
Why it matters: The chair will lead fundraising and strategy heading into 2022, when the governorship, newly drawn congressional districts and all 201 state legislative seats will be on the ballot.
The state of play: Chairwoman Jennifer Carnahan is running for a third term. She faces a challenge from Mark Koran, a state senator from North Branch.
While Republicans in other places have sparred over what role former President Trump should play in the party's future, the fight here has been intensely personal — and divisive.
Both sides lobbed character attacks and allegations of (internal) election meddling and costly fundraising contracts spilled into the public sphere.
What to expect: Many insiders think Carnahan will pull off a win on Saturday.
But some worry the fight could leave a fractured party heading into the next cycle.
Go deeper: The Star Tribune's Pat Condon profiled Carnahan — including her past attempt to be cast on "Survivor" — ahead of the vote.
6. A new Indian street food truck rolls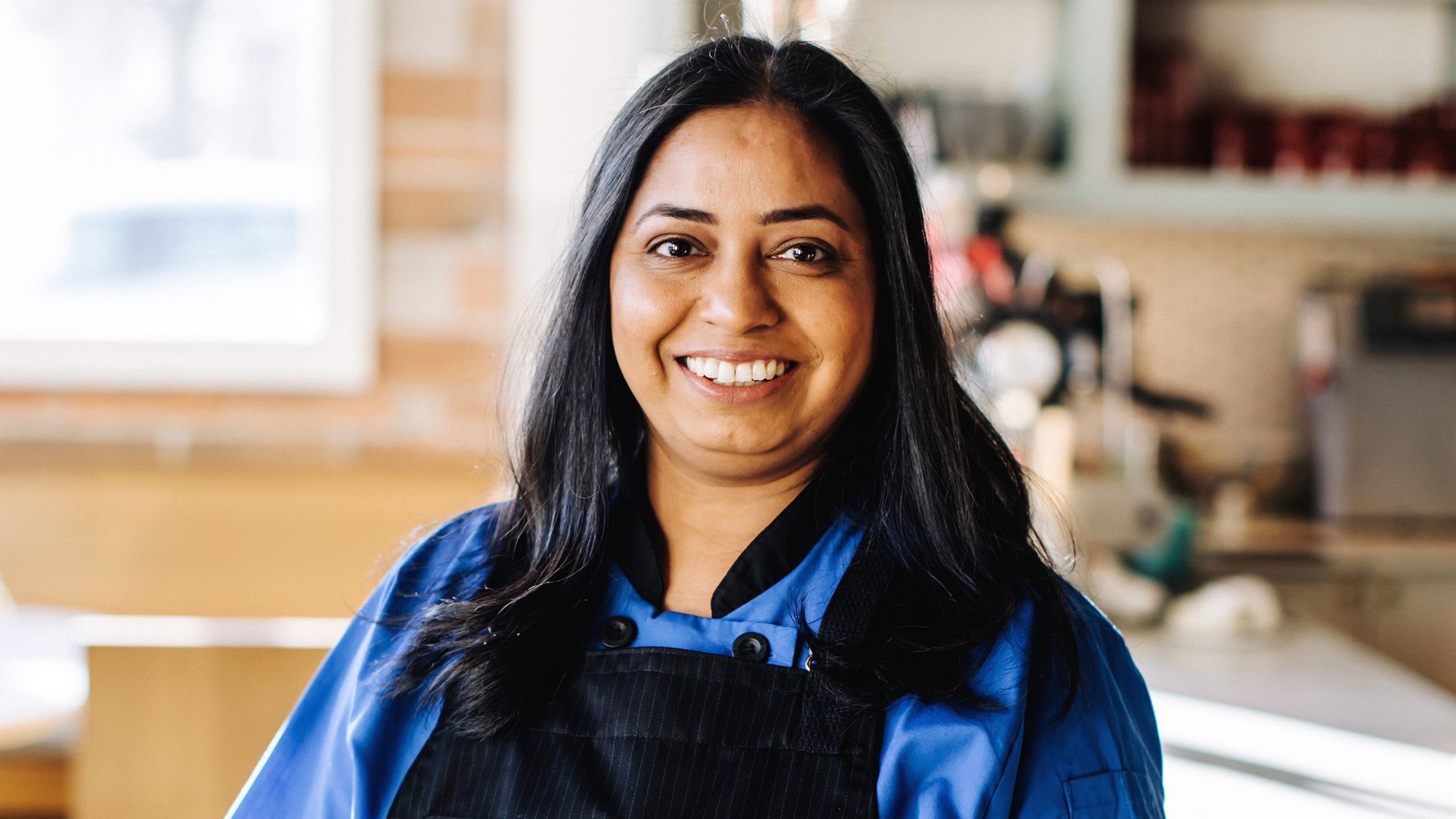 Chef Jyotiee Kistner and her husband Andrew, known for their pop-up events, are launching a food truck called Muddy Tiger this weekend.
Kistner said in a press release her food is different than most Indian food served in Minnesota — it's Marathi cuisine from western India.
Dishes include Vada Pav (a potato burger), Kanda Bhaji (onion fritters), Bhel Puri (puffed rice bowl) and Bombay Frankie (soft roti wrap with filling).
7. 🤖 1 futuristic thing to go: Robot food delivery at MSP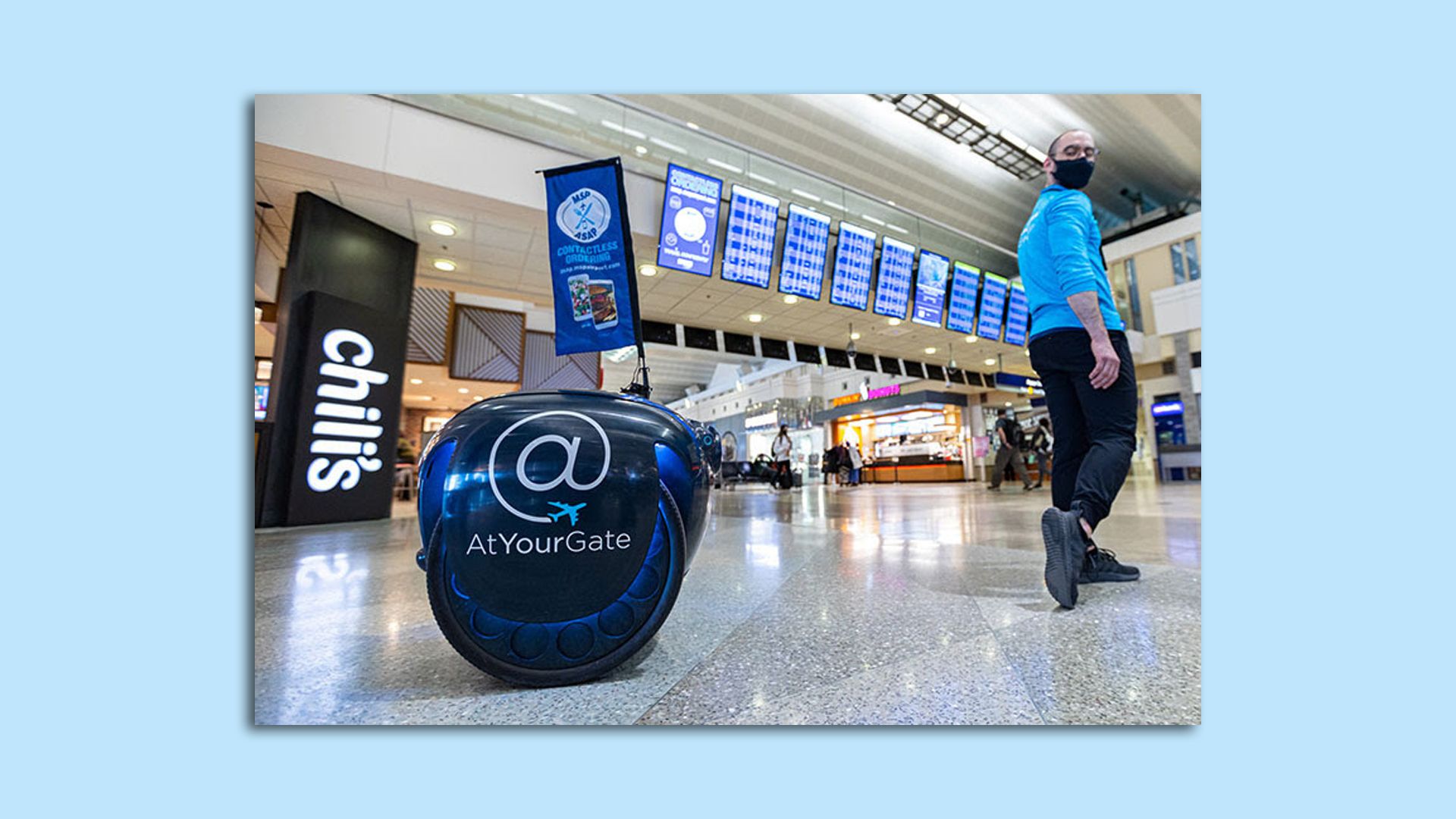 Attention MSP travelers: You can now summon a robot to bring your airport eats directly to your gate.
The rolling droid, called a gita, provides contactless delivery from 16 vendors in Terminal 1. While it still needs help from a real human to navigate the crowds, the gita can carry up to 40 pounds of food for hungry passengers.
Watch the droid in action.
Happy weekending!
Nick is going to eat here, he's hoping to catch up on some of the Academy Award nominees and, sadly, might be in the market for a new clothes dryer. On the bright side, he got the J&J vaccination yesterday. Good times ahead!
Torey is hosting her vaccinated in-laws for dinner! She just discovered Bravo's "Summer House," so she'll probably binge on some (terrible reality TV) episodes.