Axios Tampa Bay
January 25, 2021
🌞 Happy Monday, Tampa Bay! We're excited to start the week with you for the first time.
👋 We are Ben Montgomery and Selene San Felice, and we want your scoops. Hit reply, and your email will go to both of us.
This is a conversation between neighbors, so don't be shy — tell us what you'd like to see every morning.
😎 A perfect Tampa Bay winter day is ahead, with a high of 81 degrees.
Today's Smart Brevity™ count is 854 words, a 3-minute read.
1 big thing: 🏈 Welcome to TOMpa Bay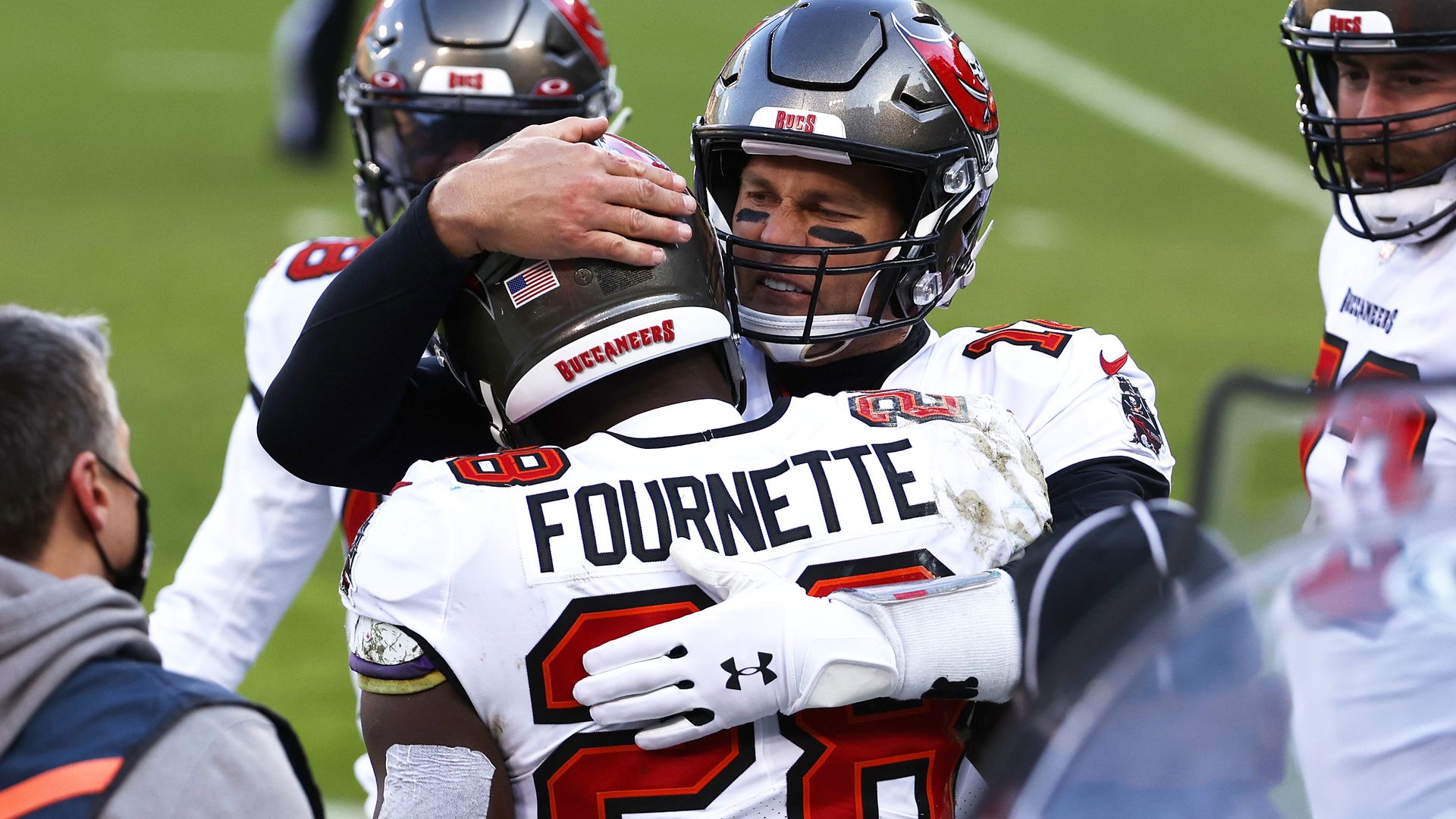 Move over, Derek Jeter and Steven Stamkos.
This is Tom Brady's town now. And all he does is win.
In his first season with the Bucs, King Brady and his team held on to beat the Green Bay Packers in a 31-26 NFC Championship nail-biter, earning the right to take on the Kansas City Chiefs in Super Bowl LV.
24 athletes in NFL, NBA, MLB and NHL history have played in 10 championships. Only two have done so in the last 30 years: Brady and LeBron James.
He's headed to his career 10th Super Bowl start — twice as many as second-place John Elway.
🌴 Maybe he's home? Brady and his wife Gisele Bündchen finally sold their Boston home. They've been renting Derek Jeter's Davis Islands mansion — more on that below — and have been seen cruising Hillsborough Bay in a new boat.
🔑 The bottom line: We're pretty sure he'll get the keys to the whole city now.
Bonus: More on the Bucs' big win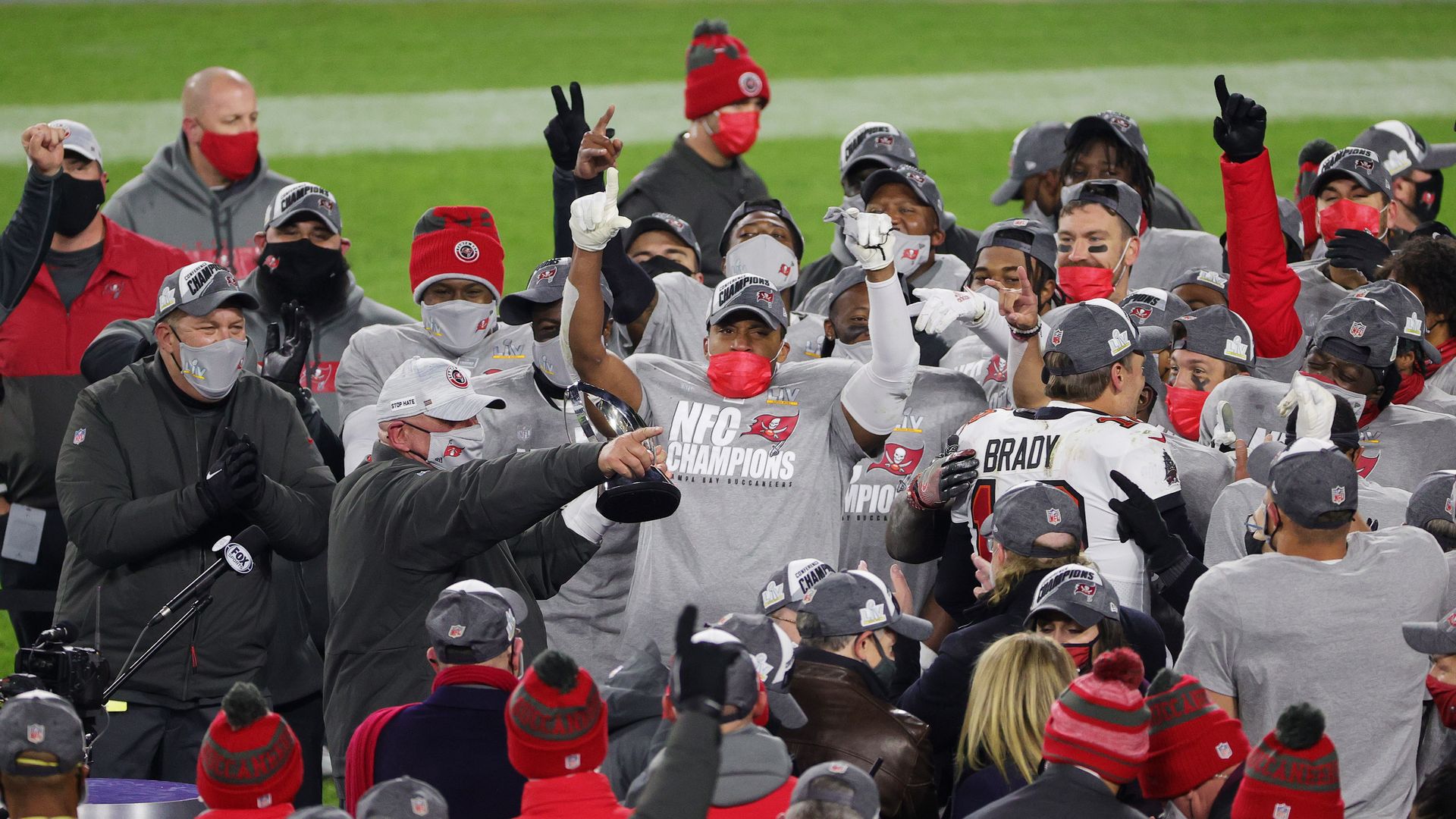 The first playoff matchup between NFL legends Tom Brady and Aaron Rodgers didn't disappoint, as they combined for 626 yards and six touchdowns, Axios' Jeff Tracy writes.
The top-seeded Packers looked overmatched early, before nearly climbing out of a 28-10 hole in the third quarter. They ultimately fell just short of getting Rodgers into a second Super Bowl.
🏆 Championship city: Since Brady signed with the Bucs in March, Tampa Bay has sent the Rays (so close!), Lightning and now Bucs to play for their respective titles.
It's too bad that more of us couldn't have been there in person to cheer them on.
1 historic thing ... The Bucs will become the first team to play a Super Bowl in their home stadium on Feb. 7.
The NFL has set capacity at Raymond James Stadium at 22,000 fans, including 7,500 vaccinated health care workers.
2. Scoop: David Jolly eyes run for governor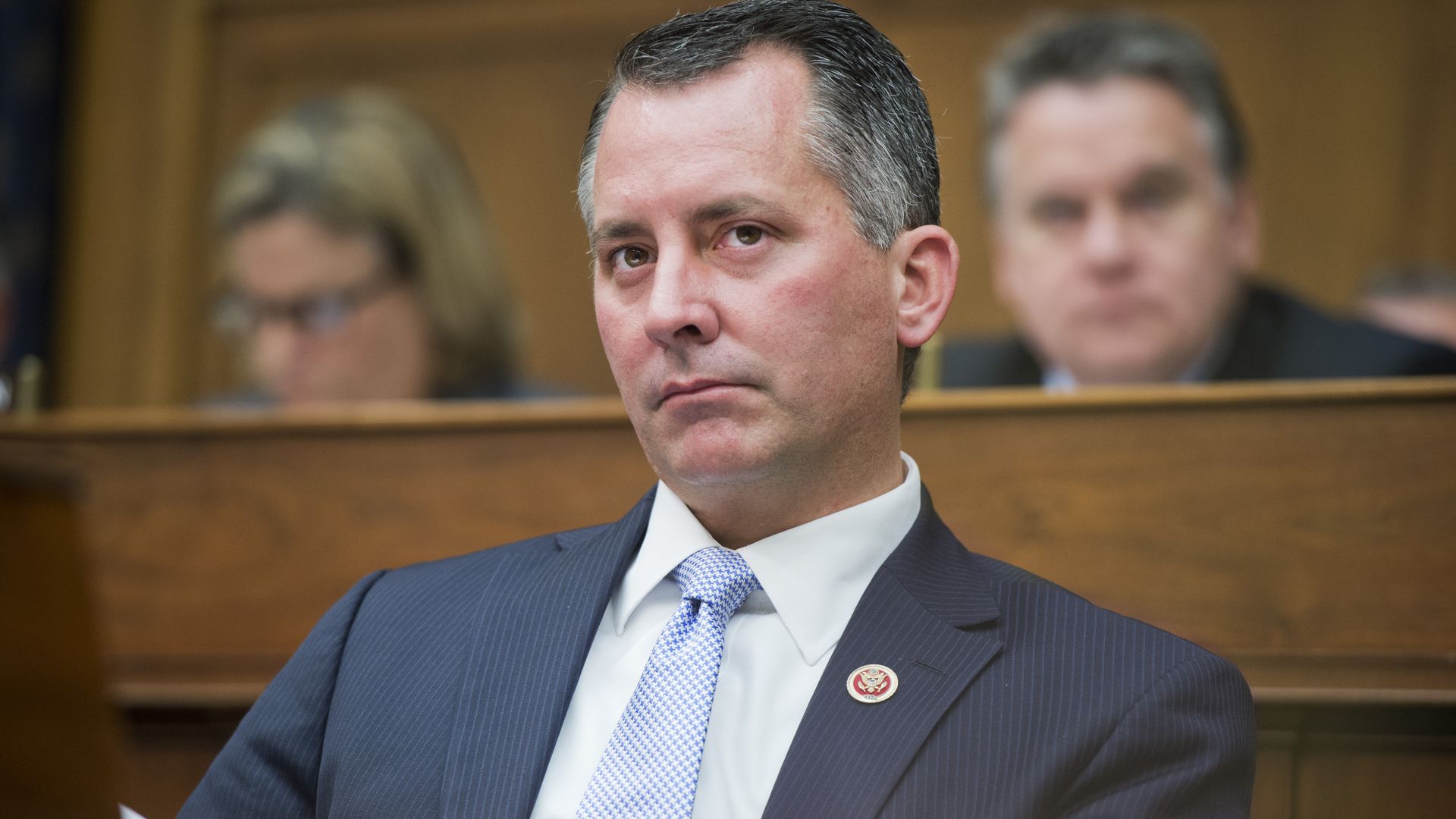 Former U.S. Rep. David Jolly is "strongly considering" a run for Florida governor in 2022 as an independent, a source close to him tells Axios.
Why it matters: Jolly, who repped Florida's 13th district as a Republican from 2014 to 2017 and publicly left the GOP in 2018, has built a brand on cable news as a critic of former President Trump and his allies in Congress.
The state of play: Since the insurrection at the U.S. Capitol, an unusual number of Republicans in the three biggest Tampa Bay-area counties have switched parties, the Tampa Bay Times reports.
Election supervisors say 2,025 Republicans switched parties in the eight days after Jan. 6 — mostly dropping their party affiliation— compared to just 306 Democrats, even though Ds outnumber Rs in those counties.
The number switching is far higher than in the same period following the 2016 presidential election, per the Times.
The big picture: Jolly has also been using his influence to attract Republicans who have left the GOP to a new party he's chairing — the Serve America Movement, or SAM.
He calls SAM, born in 2017, a "big tent party" and also hopes to woo defected Democrats and independents.
He tells Axios it's working: "The new party conversation has just increased dramatically since January 6," Jolly said.
The lingering question: Are there enough anti-Trump Republicans to make room for a new party, or will most stay put and hope the GOP eases back from the radical fringe?
Jolly's answer: The GOP is "a party of Matt Gaetz and Jim Jordan and the QAnon woman from Georgia now," he told us. "The greater that disruption, the greater the chance for a third party to emerge."
3. Vaccine chaos for the most vulnerable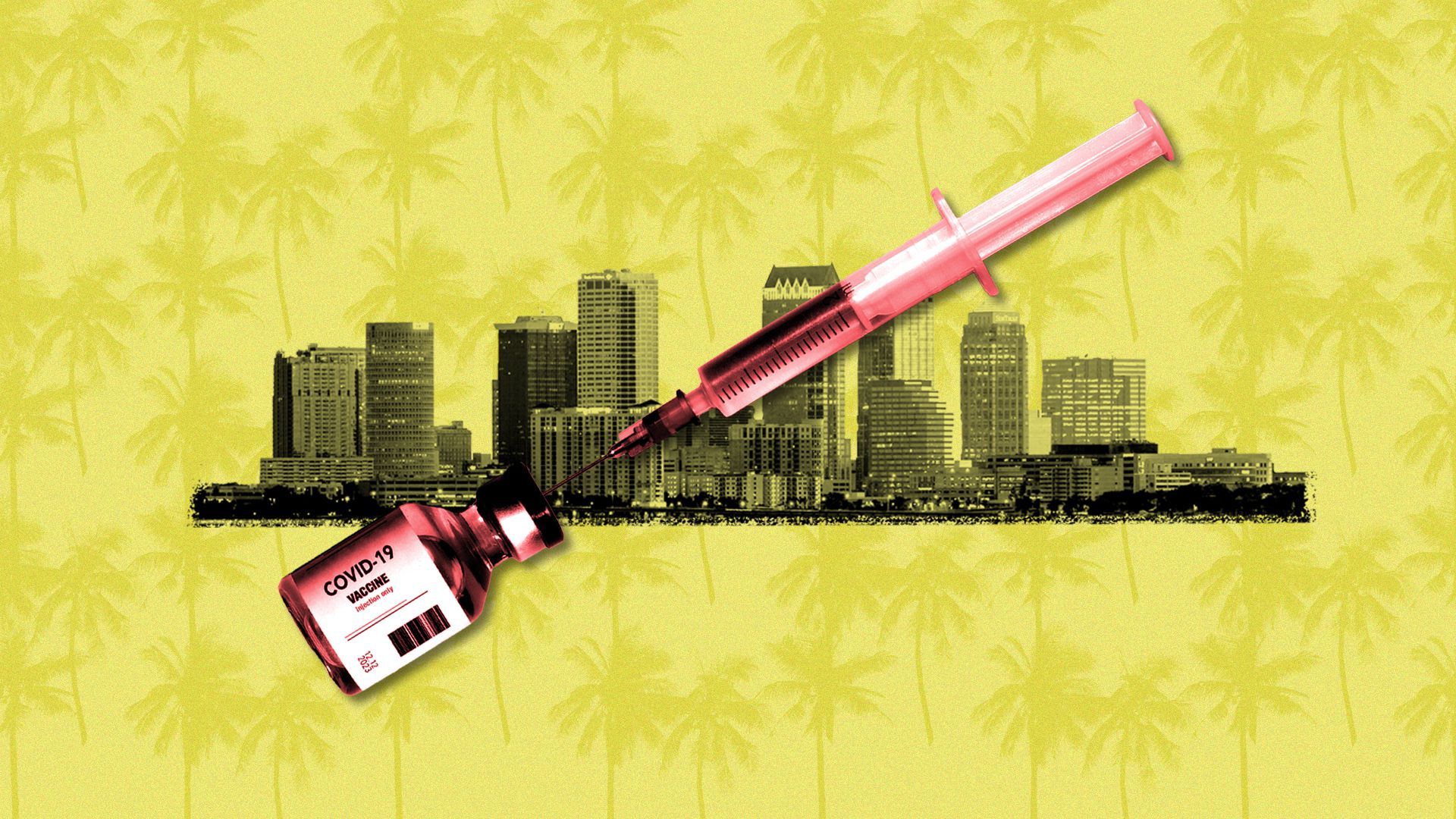 Even for people who are supposed to get priority, COVID-19 vaccine distribution remains a mess around Tampa Bay.
Why it matters: The stakes are still high. Florida added 277 coronavirus deaths on Friday, tying its daily record set back in August, the Tampa Bay Times reported.
👴 Assisted living facilities have seen a 73% spike in cases over the last month, but still can't get vaccines before the general public, the Tampa Bay Times reports.
👩‍🏫 Teachers 65 and older in Pinellas and Hillsborough school districts are getting vaccinated, but that isn't the case in other counties around the area, WTSP reports.
🔒 A Tampa Bay prison nurse nearing 65 opened up to Creative Loafing about the disparities in vaccine distribution between hospital health care workers and those in other frontline sectors.
4. 🤑 Derek Jeter's mansion is still for sale: $29m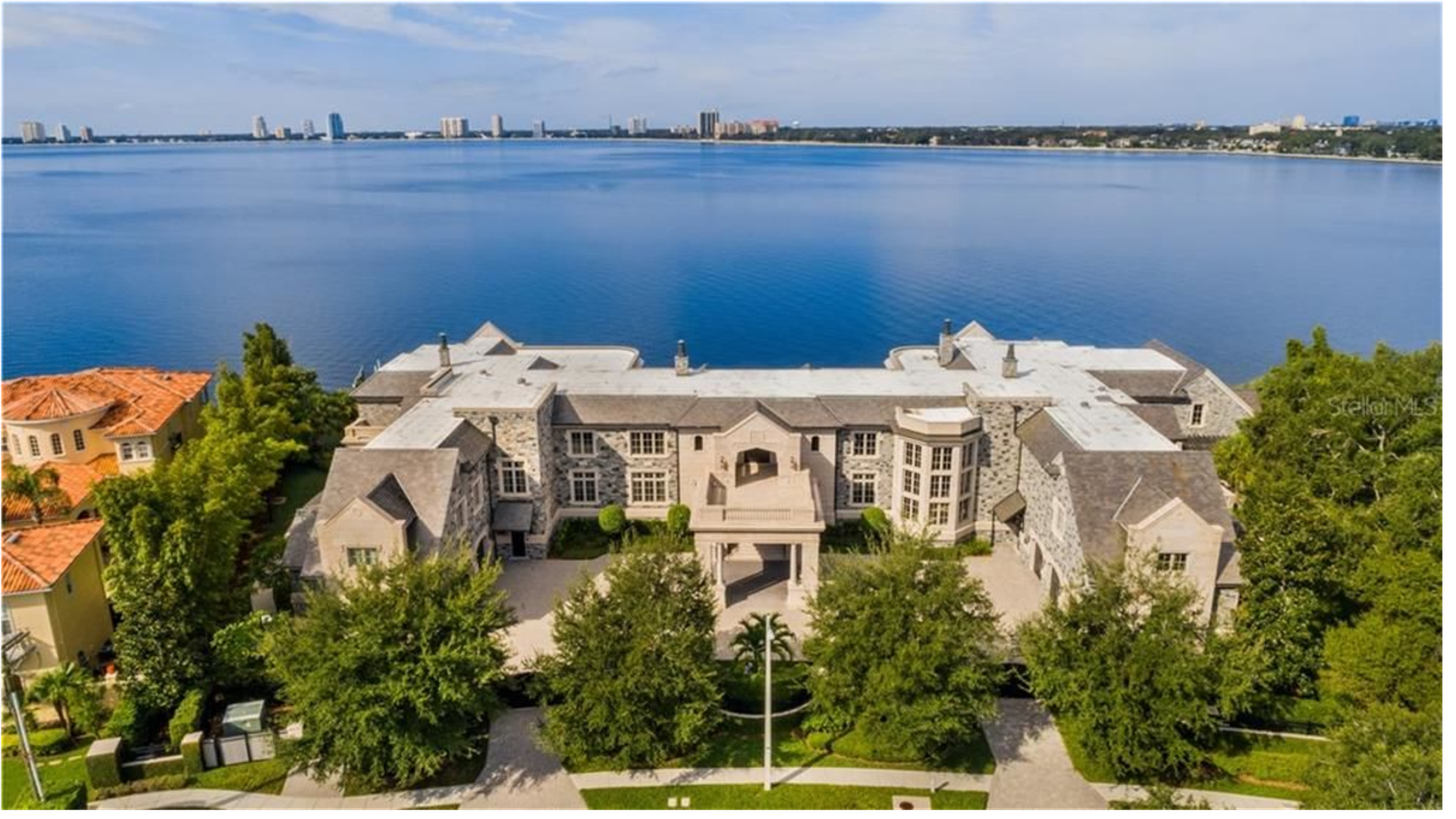 If Derek Jeter's Davis Islands property at 58 Bahama Circle gets anywhere close to its $29 million asking price, it'll be Tampa's largest real estate transaction on record, per listing agent Stephen Gay, Axios' Brianna Crane writes.
By the numbers: At 21,796 square feet (roughly half the size of a Publix), it has seven bedrooms, eight full bathrooms and eight half bathrooms.
Listed by: Stephen Gay Group at Smith and Associates.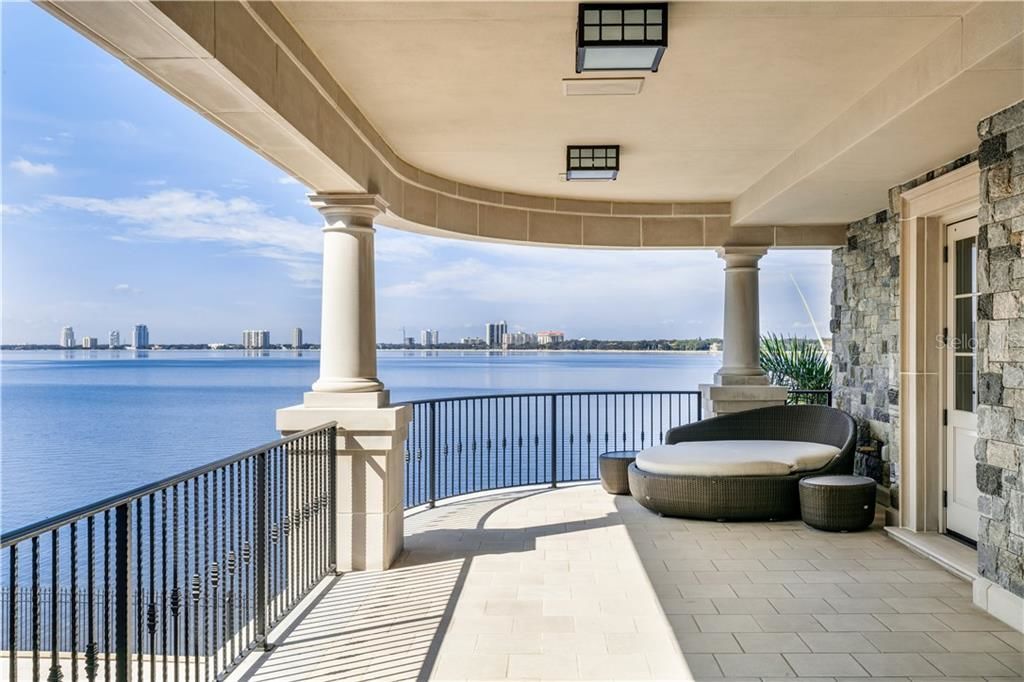 The backdrop: Gay said three homes were torn down to create this custom mansion for the New York Yankees baseball legend. Jeter and his family have since moved to Miami.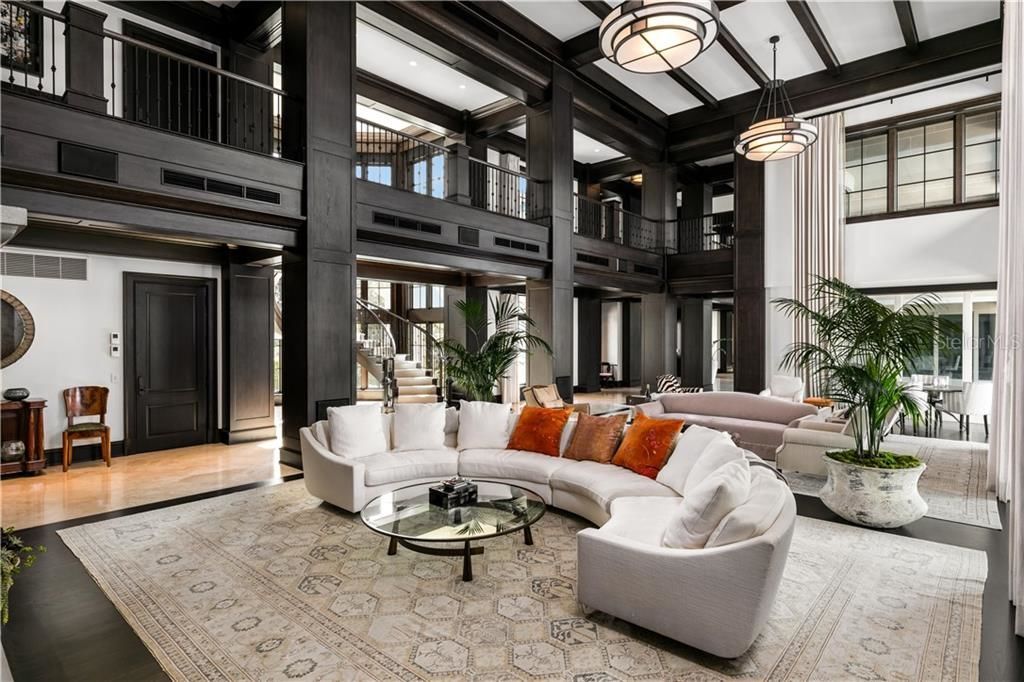 Some of the highlights:
Largest waterfront lot on the island, 1.25 private acres.
Elevator.
80-foot saltwater lap pool.
9,000 square feet of covered porches and balconies.
Full-service bar, wine cellar, home theater, au-pair wing and professional gym.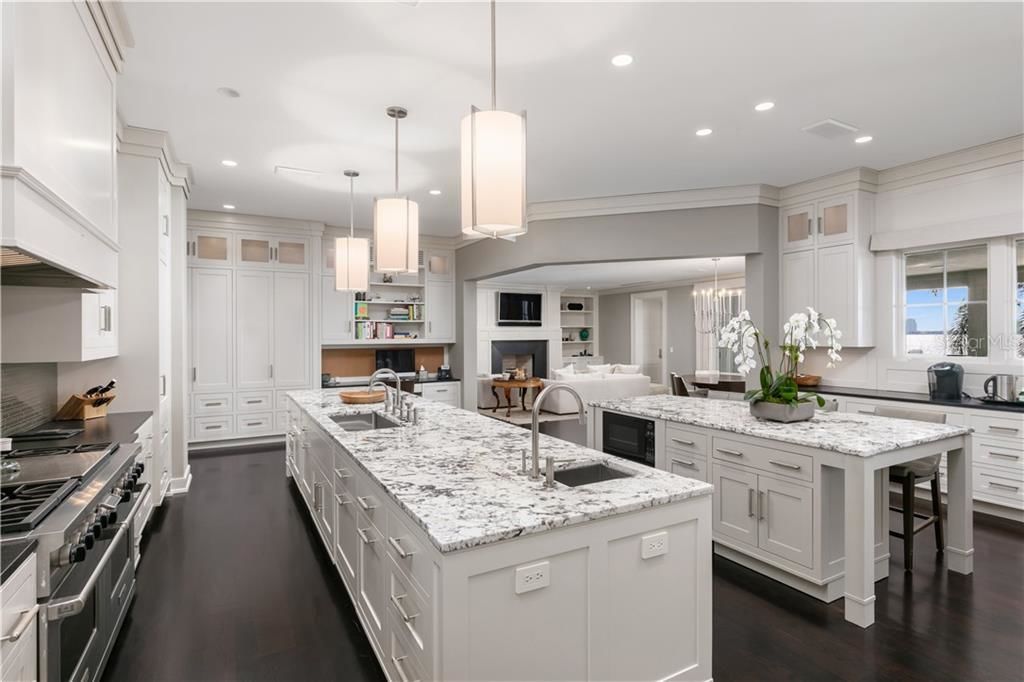 Of note: Gay said many potential buyers are coming from New York and L.A., craving lower property taxes and fewer COVID-19 restrictions.
This could be a major trend for Tampa in 2021.
5. 🐬 Pic du jour: Ben's running buddy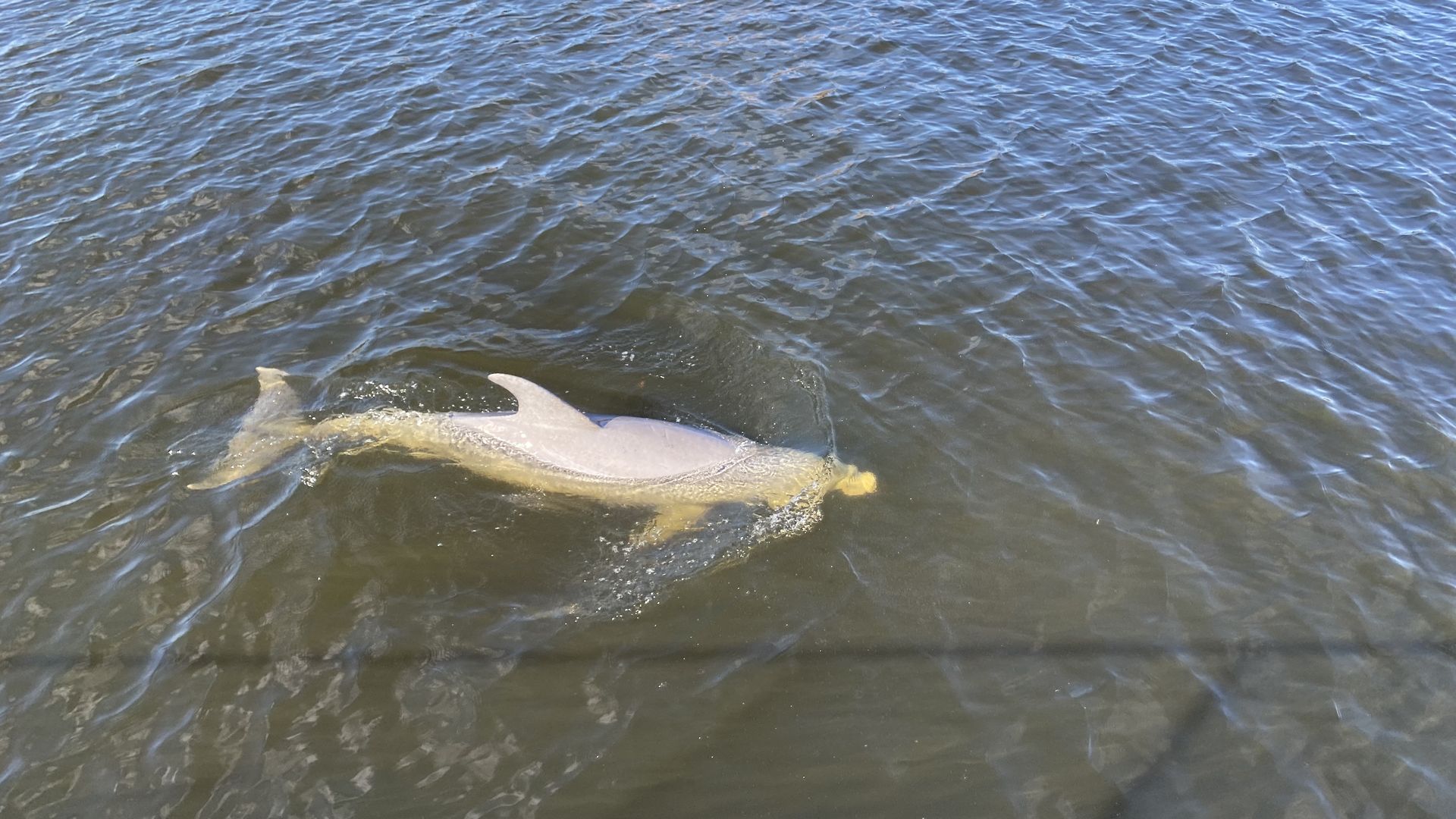 I went for a run on the Tampa Riverwalk and, hey!
I've lived here since 2005, and this will never get old.
✌️ We hope you enjoyed the first Axios Tampa Bay newsletter.