Axios Sneak Peek
April 08, 2018
Welcome to Sneak Peek, our weekly lookahead for both ends of Pennsylvania Avenue, plus my best scoops. I'd love your tips and feedback: [email protected]. And please urge your friends and colleagues to join the conversation by signing up for Sneak Peek.
1 big thing: Winging a trade war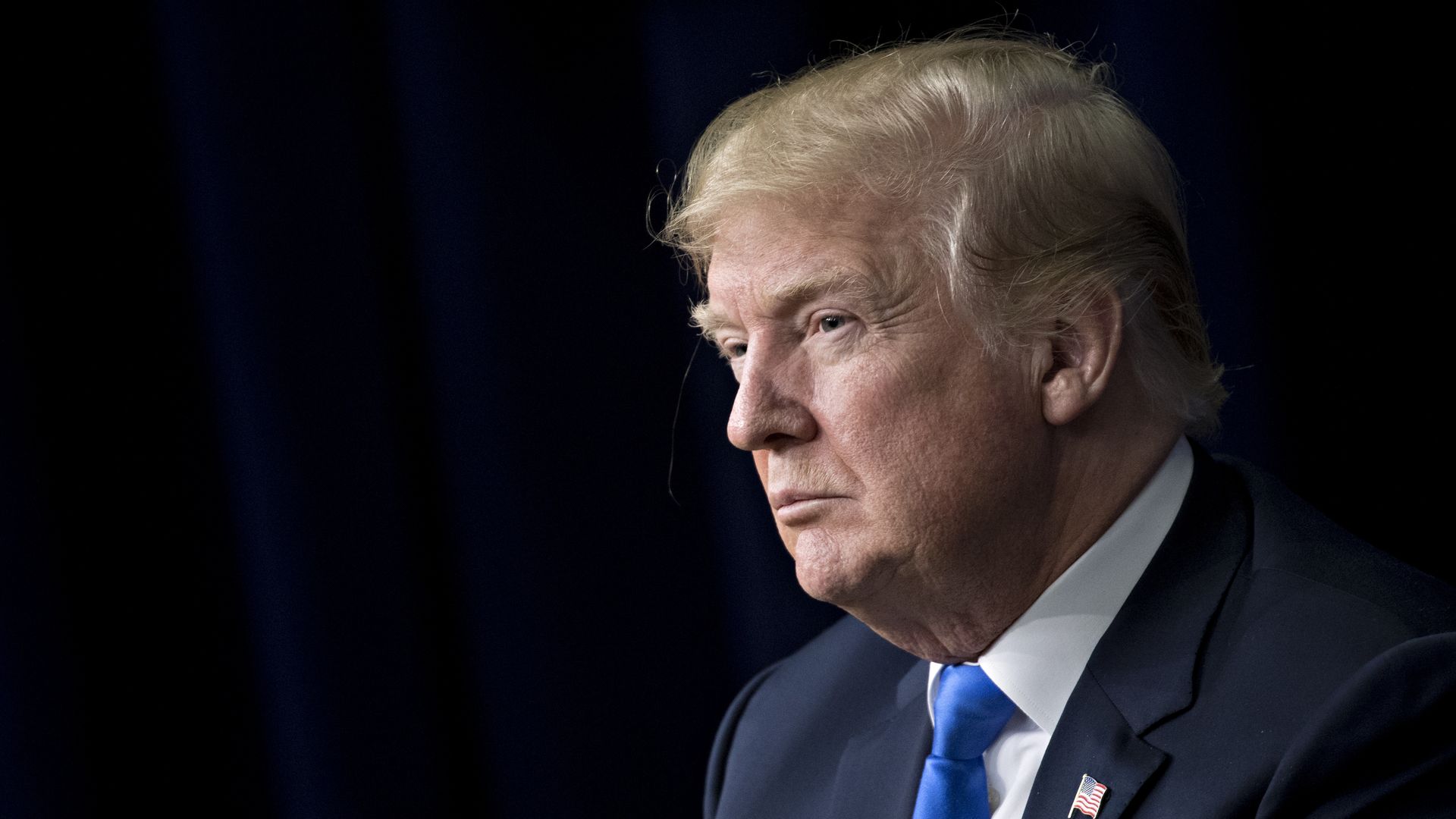 When the president threatened China with $100 billion in new tariffs, there had hardly been any White House discussion.
What I'm hearing: There wasn't one single deliberative meeting in which senior officials sat down to debate the pros and cons of this historic threat. Trump didn't even ask for advice from his new top economic adviser, Larry Kudlow, instead presenting the tariffs as a fait accompli. Chief of Staff John Kelly knew Trump wanted more tariffs but was blindsided by the speed of the announcement. And Legislative Affairs Director Marc Short — the White House's liaison to Capitol Hill — was totally in the dark.
To be sure, the president wasn't completely freelancing. The topic came up at the senior staff meeting the morning of the announcement. And he personally ordered Treasury Secretary Steven Mnuchin to put together the threat and to get it done by Thursday. Trump said he had to protect American farmers, whom the Chinese were threatening with billions in tariffs.
But for some White House officials, the moment was jarring: Trump had melted down Capitol Hill and roiled the markets with zero substantive internal debate.
Several senior officials blame Mnuchin for the messy rollout. One source ripped him for "hiding the ball" by not looping enough people in after getting such a significant request from Trump.
Another senior administration official defended Mnuchin, noting that after getting the order from Trump, he told the Staff Secretary and had multiple conversations with trade representative Bob Lighthizer, who worked in lockstep with him on this. The senior official also pointed out that no tariffs have been implemented yet, and that this was just a statement. (Though sources who were caught off guard say this wasn't any old statement; Trump was effectively declaring a trade war against China.)
Why this matters: Trump isn't just emboldened; he's unleashed — bringing the U.S. to the brink of a trade war at a breakneck pace.
What's next: Free-traders like Kudlow hope to lower the temperature and avoid a tit-for-tat with China on tariffs that could be economically disastrous. But with Trump as mercurial as he is, any soothing words from Kudlow should be taken with a very large grain of salt.
2. Nielsen becomes Trump's immigration scapegoat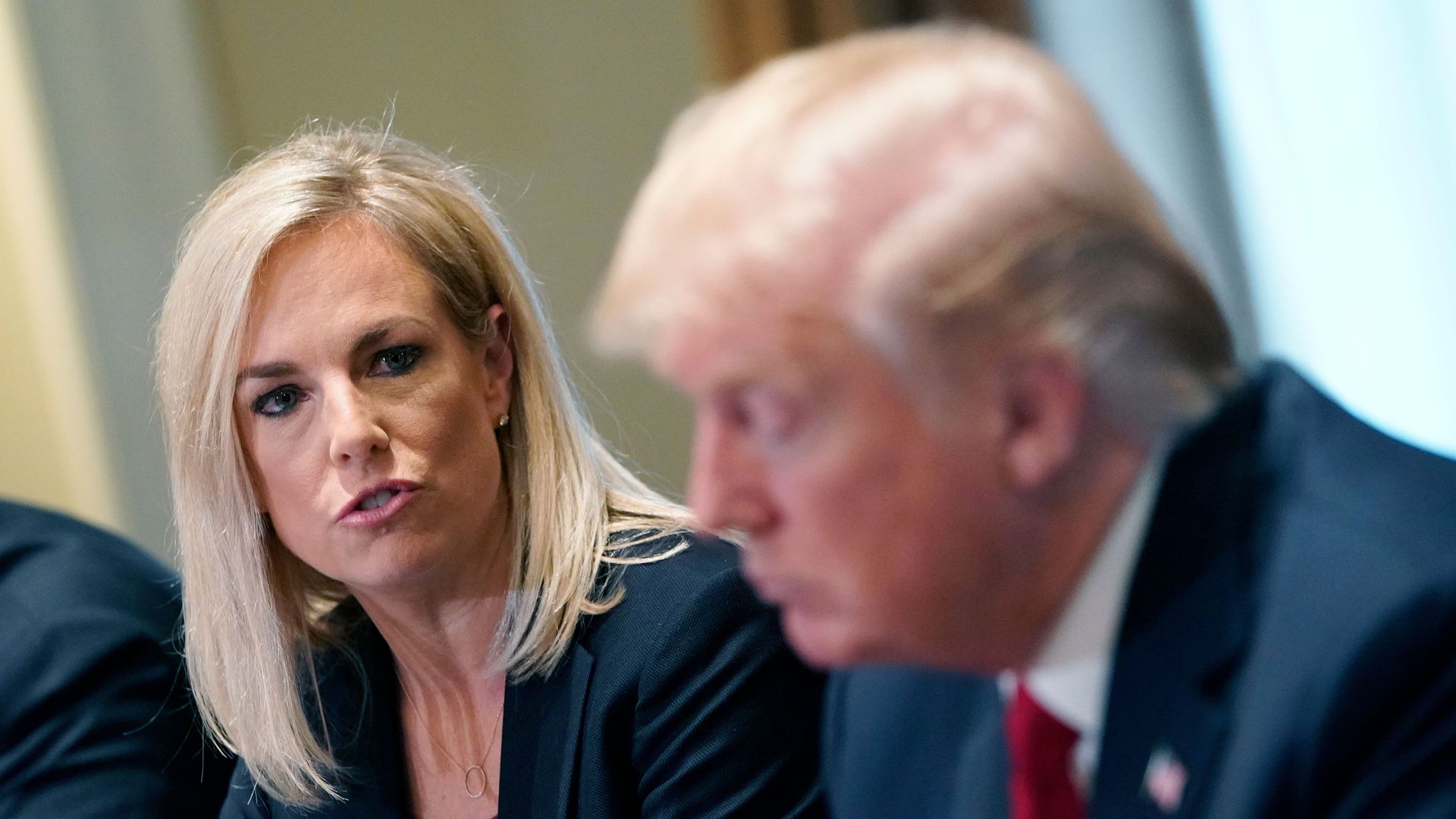 DHS Sec. Kirstjen Nielsen has become Trump's immigration scapegoat — which generates friction between the president and his chief of staff, John Kelly, who is extremely close with her and believes his criticism of her is unwarranted and misplaced.
From when Nielsen was first nominated as secretary of homeland security, Trump had misgivings. I've learned that Trump even threatened to pull Nielsen's nomination in a heated Oval Office meeting the week after she was nominated. Trump had been watching several Fox News personalities, including Ann Coulter, rip Nielsen as soft on the border. And as the Washington Post first reported, Trump claimed not to have known that Nielsen worked for George W. Bush, who he views as worse than most Democrats.
Kelly was standing up in the Oval and left the room visibly agitated, according to sources with direct knowledge. As Kelly was walking out he said, "Maybe I should just quit then." Kelly stood by Nielsen, she got the job, and it doesn't seem to be in jeopardy.  
Since then, she's taken on an unforgiving role: having to shoot down the president's frequently unvetted immigration enforcement ideas (including a recent suggestion to send active duty military — not simply National Guard — to the border.) A senior administration source said some of Trump's unvetted ideas are coming from people outside the White House, including Fox News personalities. The source added that Nielsen fully supports the president on the wall and on closing loopholes, but often had to be "Ms. No." Trump was being fed legally unvetted ideas that would look flashy on TV but are of dubious operational value.  
Kelly has been trying to direct Trump's ire away from Nielsen and toward Congress, according to sources with direct knowledge.
The result: Trump lashes out at Nielsen and blames her — as well as Congress — for the uptick in illegal crossings of the southern border. There's no empirical reason to think Nielsen has done anything to cause more illegal immigration — violence in Mexico is a likely culprit and the administration has argued that congressional inaction is to blame as smugglers and others feel emboldened after an initial "Trump effect." But Trump sees the bad numbers and recalls that the influx of illegal immigrants was going down when Kelly ran DHS.
What's next: The administration is putting together a legislation package to see to address the loopholes in the system and the failures at the southern border.  
3. Trump's turn on Putin
The president tweeted something important today.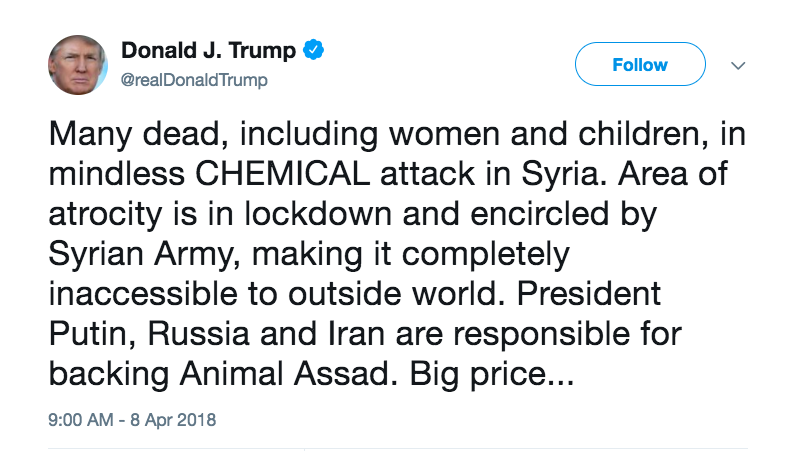 Why this matters: So far, Trump has avoided at all costs saying anything negative about Putin. He's let his administration take tough actions against Russia — including sanctions, sending lethal arms to Ukraine, and expelling Russian diplomats — but his red line has been criticizing Putin.
It's part of the Trump paradox: He still believes the U.S. and Russia have plenty of shared interests and wants to mend the relationship.
He also thinks the only way to do this is by building a warm personal relationship with Putin, according t0 people who have discussed the issue privately with Trump.
But this dual-track strategy — be nice personally and tough administratively — becomes more fantastical every time Trump authorizes a harsh action against the Kremlin or Putin authorizes another abomination.
Bottom line: We saw, with this tweet, Trump hit the limits of a strategy that some of the national security officials who work for him vehemently disagree with.
4. Trying to end the Gulf dispute
Trump has a consequential meeting on Tuesday with the Emir of Qatar, Sheikh Tamim Bin Hamad Al Thani. The President badly wants to end the feud between the Gulf nations, which formally began last June when Saudi Arabia, the UAE and others severed diplomatic and trade links with Qatar and accused their neighbor of funding terrorists and buddying up with Iran.
Why this matters: The conflict puts the U.S. in a tricky spot, given it wants to focus on beating back Iran and relies on the Qataris for an airbase.
A senior administration official told me:
"The overarching goal is to end this dispute, which the president believes is only helping the Iranians. POTUS takes seriously the message he received from many Gulf leaders that Qatar was a major terrorist financing problem but he also believes the pressure put on them from the U.S. and allies has led to real change."
"He's encouraged they've signed a memorandum of understanding with the U.S. to cooperate more closely on fighting terrorism finance and are supporting the anti-terror finance center in Riyadh."
What's next: The White House still hopes to get all the leaders together but looking to do it later in the year rather than the Spring.
5. Sneak Peek diary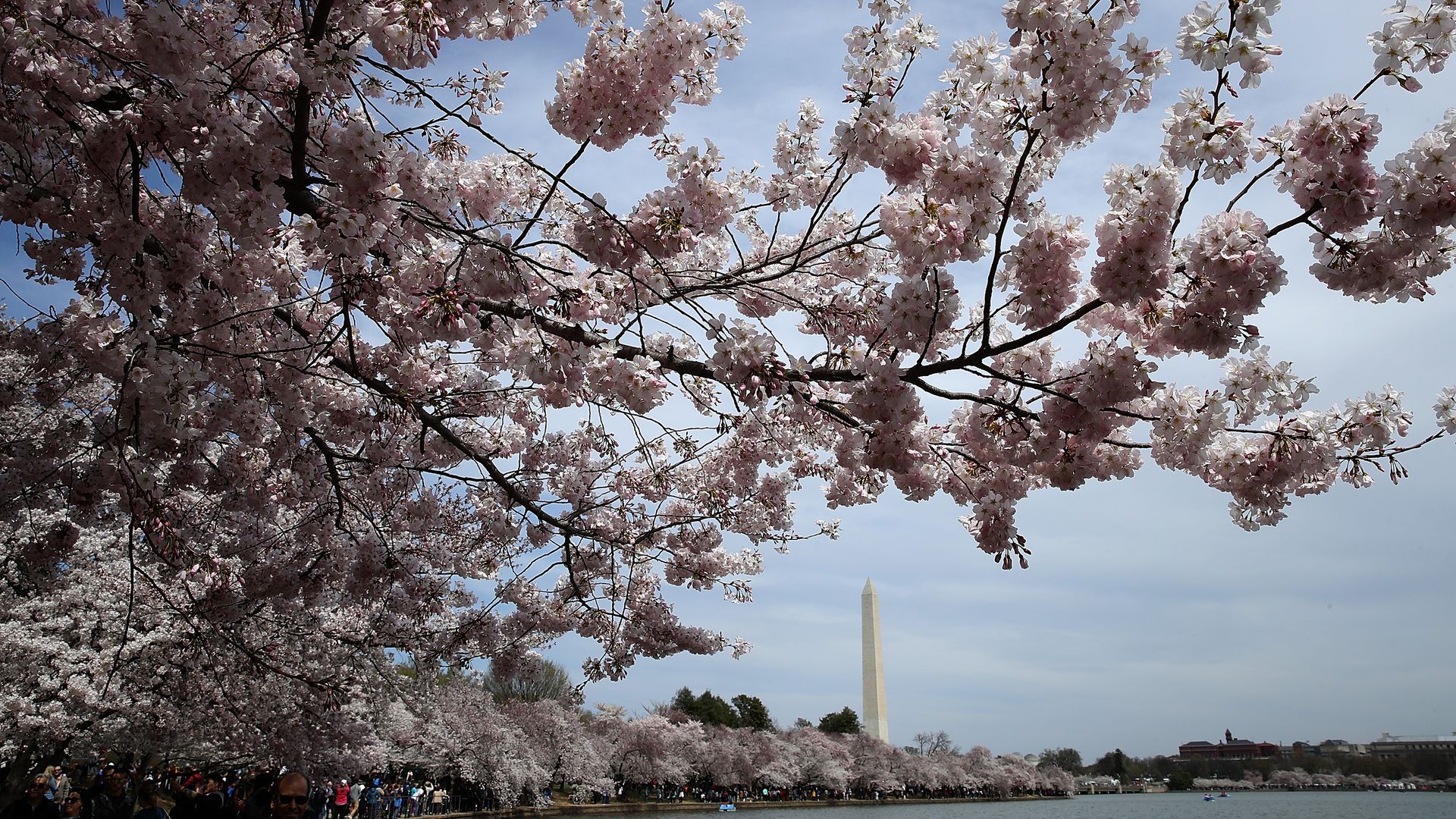 Congress is back in session after a two-week break:
The House will vote on the "Balanced Budget Amendment" — a constitutional amendment to force a balanced budget.
The Senate expects to vote on a half dozen Trump nominees this week, including the new deputies at EPA and Labor. The new Mississippi Sen., Cindy Hyde-Smith, will be sworn in Monday to replace retiring Sen. Thad Cochran.
President Trump's week, per a White House official:
Monday: The President hosts a cabinet meeting, meets with senior military leaders. He then has dinner with senior military leaders.
Tuesday: Trump meets with the Emir of Qatar, Sheikh Tamim Bin Hamad Al Thani. The President also hosts at the White House the NCAA Football National Champions: the Alabama Crimson Tide.
Wednesday: Trump to sign H.R. 1865 — "The Allow States and Victims To Fight Online Sex Trafficking Act."
Thursday: Trump has lunch with Mike Pence and gives remarks on his tax cuts.
Friday: Trump to travel to Peru then Colombia.