Axios Sneak Peek
February 10, 2019
Welcome to Sneak Peek, our weekly lookahead for both ends of Pennsylvania Avenue, plus my best scoops. Please encourage your friends and colleagues to sign up.
1 big thing: Inside Trump's next moves with Xi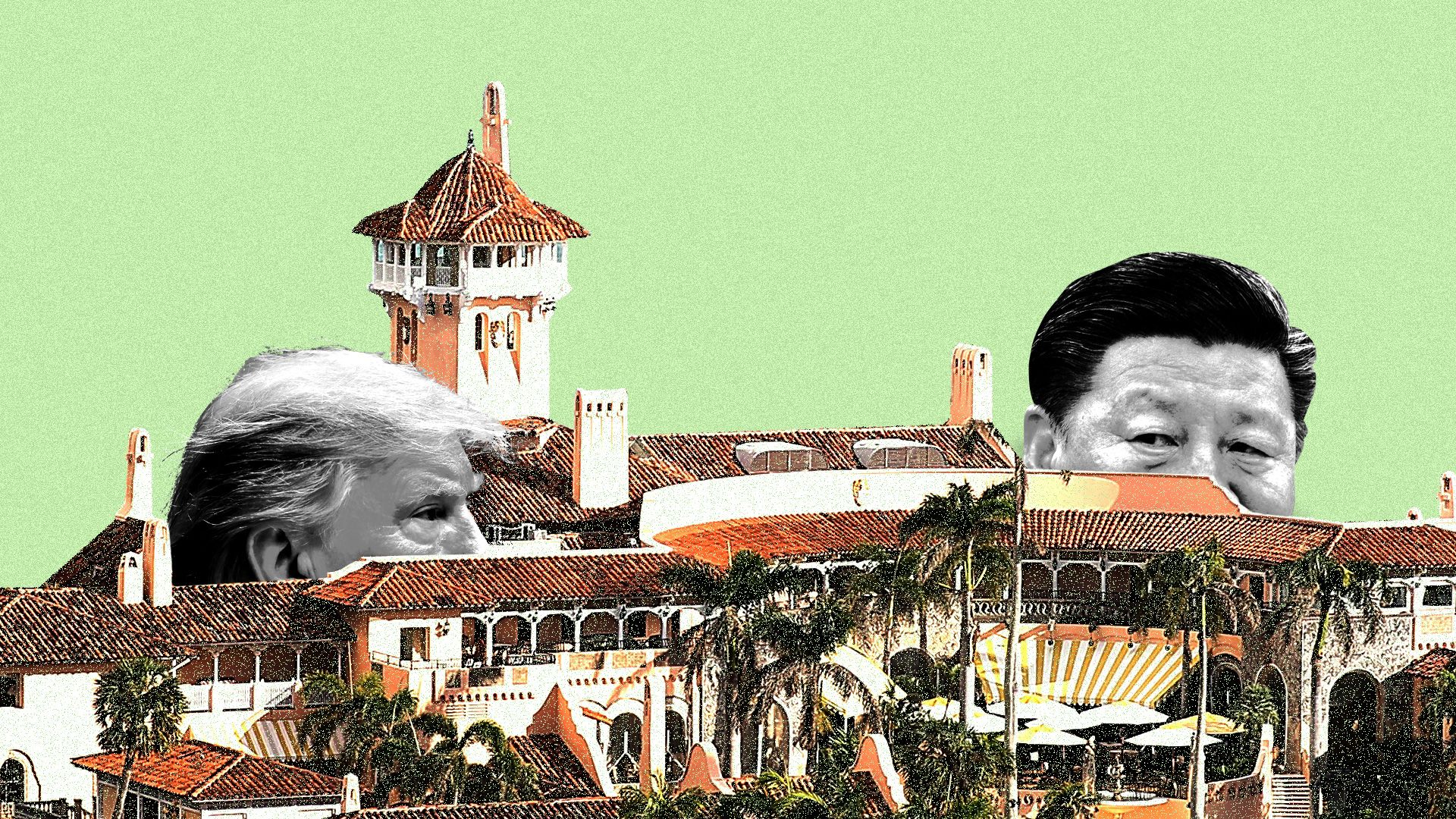 Xi may soon come to Mar-a-Lago. President Trump's advisers have informally discussed holding a summit there next month with Chinese President Xi Jinping to try to end the U.S.-China trade war, according to two administration officials with direct knowledge of the internal discussions.
Both officials, who are not authorized to discuss the deliberations, described Trump's club in Palm Beach, Florida, as the "likely" location for the leaders' next meeting, but stressed that nothing is set. The meeting could come as soon as mid-March, these sources said.
A third official cautioned that the team has discussed other locations, including Beijing, and that it's premature to say where they'll meet or even whether a meeting is certain to happen.
The big picture: Perhaps the darkest cloud of economic uncertainty hanging over the Trump administration is the status of his trade war with China. Global markets are holding their breaths over the fate of hundreds of billions of dollars of trade.
Behind the scenes: Trump's upcoming meeting with Kim Jong-un in Vietnam has complicated logistics for the Xi summit. Trump wanted to meet with Xi before his tariff ceasefire with China ends on March 1, but three sources with direct knowledge said the events couldn't be planned so close together.
On March 1, Trump must decide whether to ratchet up tariffs from 10% to 25% on some $200 billion worth of Chinese goods. In early December, Trump told Xi he'd bump up those tariffs unless the Chinese showed "progress" on the big structural issues. (Trump hasn't been clear what would satisfy him here.)
The Chinese are loath to see the tariffs go up on March 1. Their influential stateside allies — especially on Wall Street — have long helped them sell Washington on promises of reform that never materialize.
The bottom line: It doesn't appear that the U.S. and China have made much progress, so far, on the biggest structural issues that Trump has promised to conquer. These include China's rampant theft of U.S. intellectual property, forced transfer of U.S. technology and trade abuses that China's leaders have used to grow their economy at America's expense.
This week's Beijing talks with senior officials will focus on enforcement, as the White House China hawks doubt the Chinese will keep any promises.
Trump plans to speak to Xi by phone before March 1, according to two administration officials familiar with his thinking. A long-term deal won't come before the two leaders meet.
What to watch: Congressional China hawks are pushing Trump to hold the line on China. The Senate Small Business Committee, which Sen. Marco Rubio chairs, will release a report on Tuesday "laying out the challenges with China's campaign of industrial espionage and coercion," according to a source with direct knowledge.
2. Scoop: New leaks amid leak probe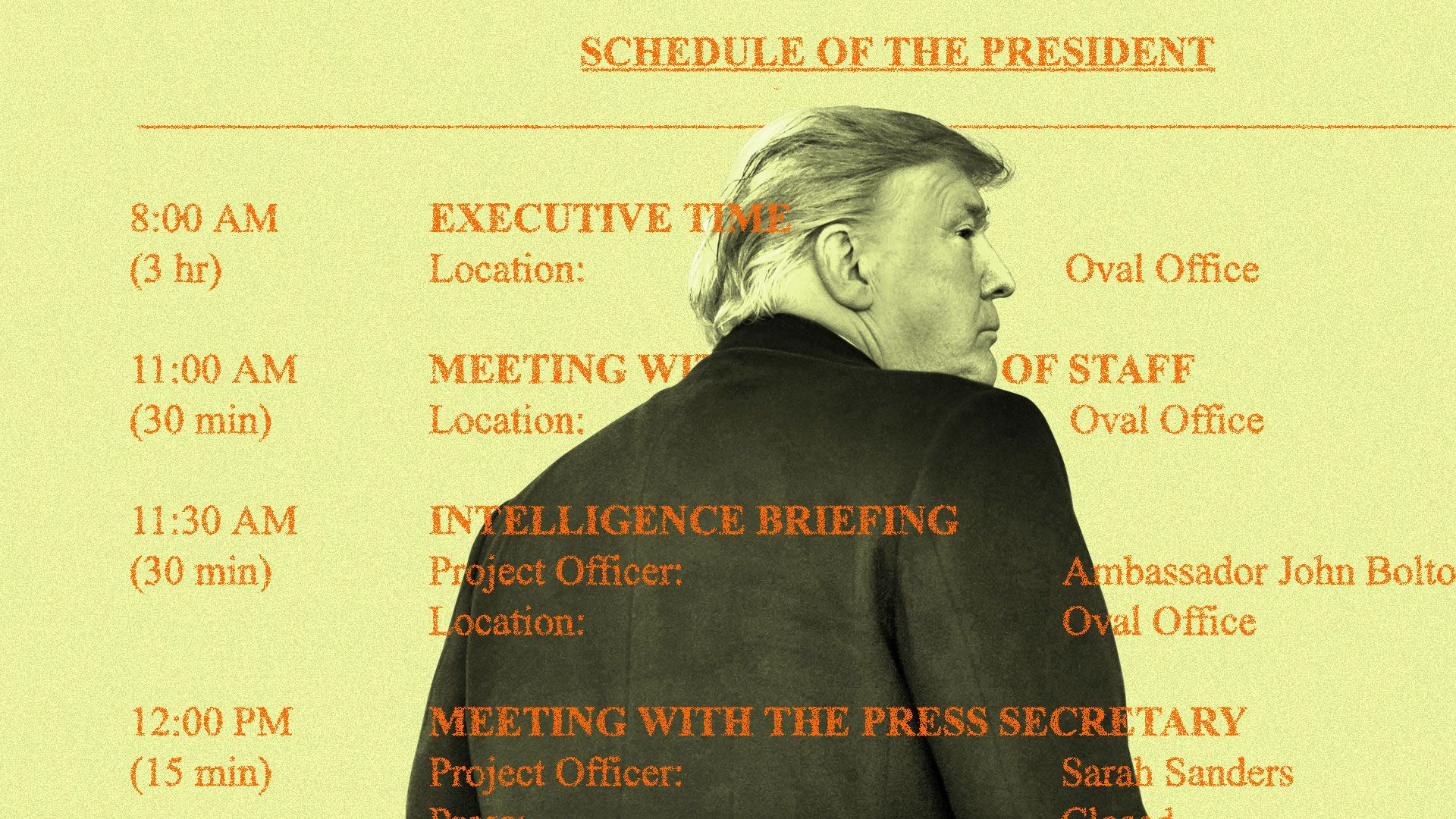 Our lead item last week — a leak of three months of Trump's private schedules — enraged White House officials.
This crackdown has not stopped the leaking. Alexi obtained four of the president's private schedules from last week. You can view them here, retyped in their original format for source protection.
The schedules show the president spent 50% of the four days last week in non-structured "Executive Time."
As we reported in our story last week, these schedules do not give a complete picture of the president's time. Trump has a more detailed, tightly held schedule that is not emailed to senior staff. Those schedules often have one or two additional meetings per day and contain more detail about the meetings listed on the private schedules that senior staff can see.
For example, the schedules we obtained this week show the president had a media engagement at 2:30 p.m. on Thursday. Two sources with direct knowledge of the president's most detailed schedule — the one not emailed to senior staff — said that schedule marked this time as an interview with Politico's Tim Alberta.
Trump tweeted today about Axios' previous story. "When the term Executive Time is used, I am generally working, not relaxing," he wrote.
3. Government funding negotiations fall apart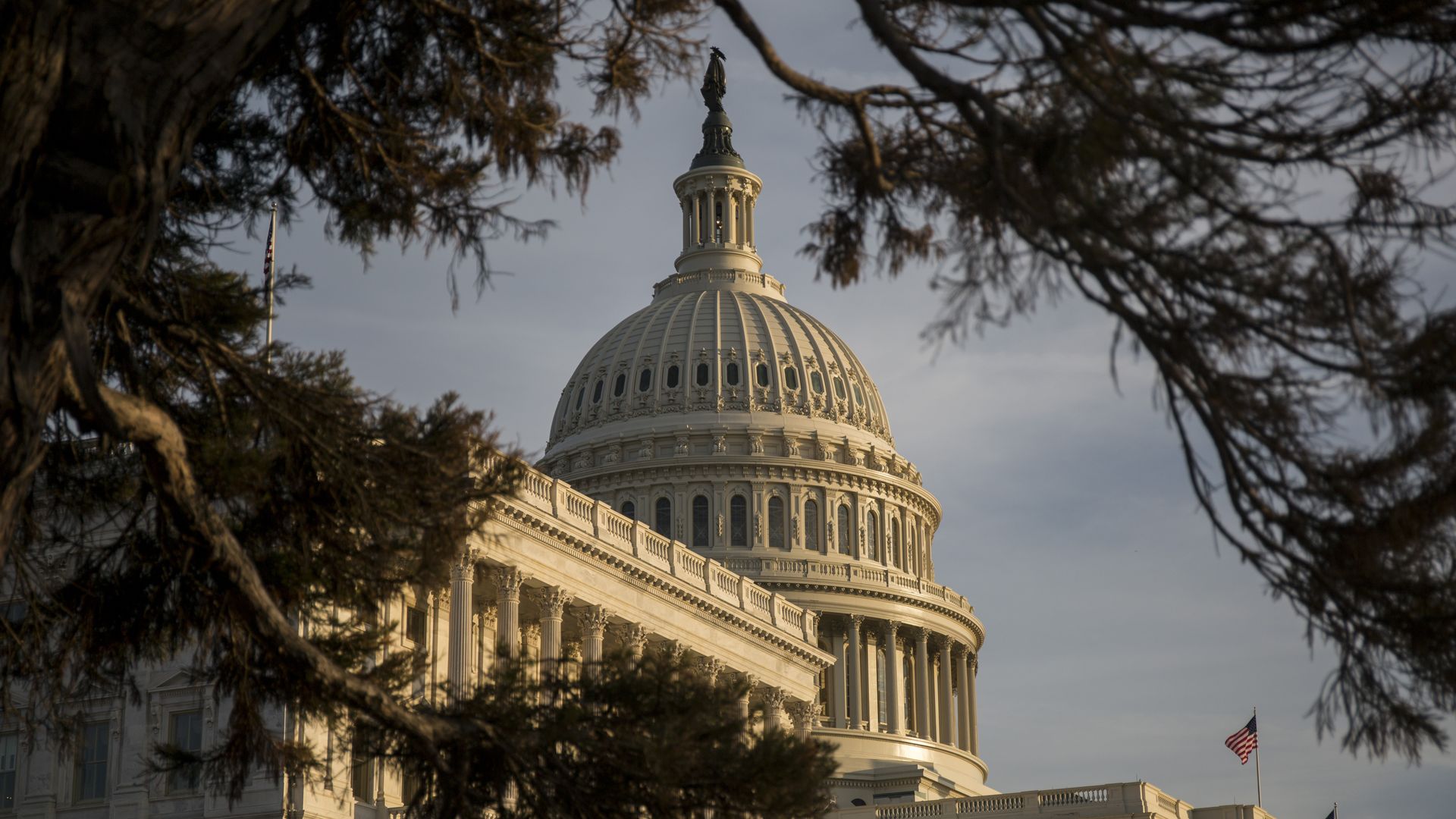 Bipartisan negotiations to strike a border security deal and to keep the federal government open have broken down over the past 24 hours.
"Negotiations reached an impasse on Saturday, primarily over detention beds and interior enforcement, according to four sources familiar with the talks," Politico reports.
"Democratic negotiators offered a deal to their Republican counterparts, but Republicans are refusing to negotiate until Democrats take back their demand for a cap on the number of beds used for undocumented immigrants who have committed crimes, two of the sources said."
What's next? Very unclear. If the talks are dead, Trump is so dug in he has only two options: shut down the government again or use his emergency powers to get the money.
Our thought bubble: Both options are horrible. The first would herald a return to chaos, depleted government services and federal workers being deprived of pay. The second would mean an instant court fight and a backlash from Congress.
4. Behind the scenes: Troubles ahead for Trump's NAFTA replacement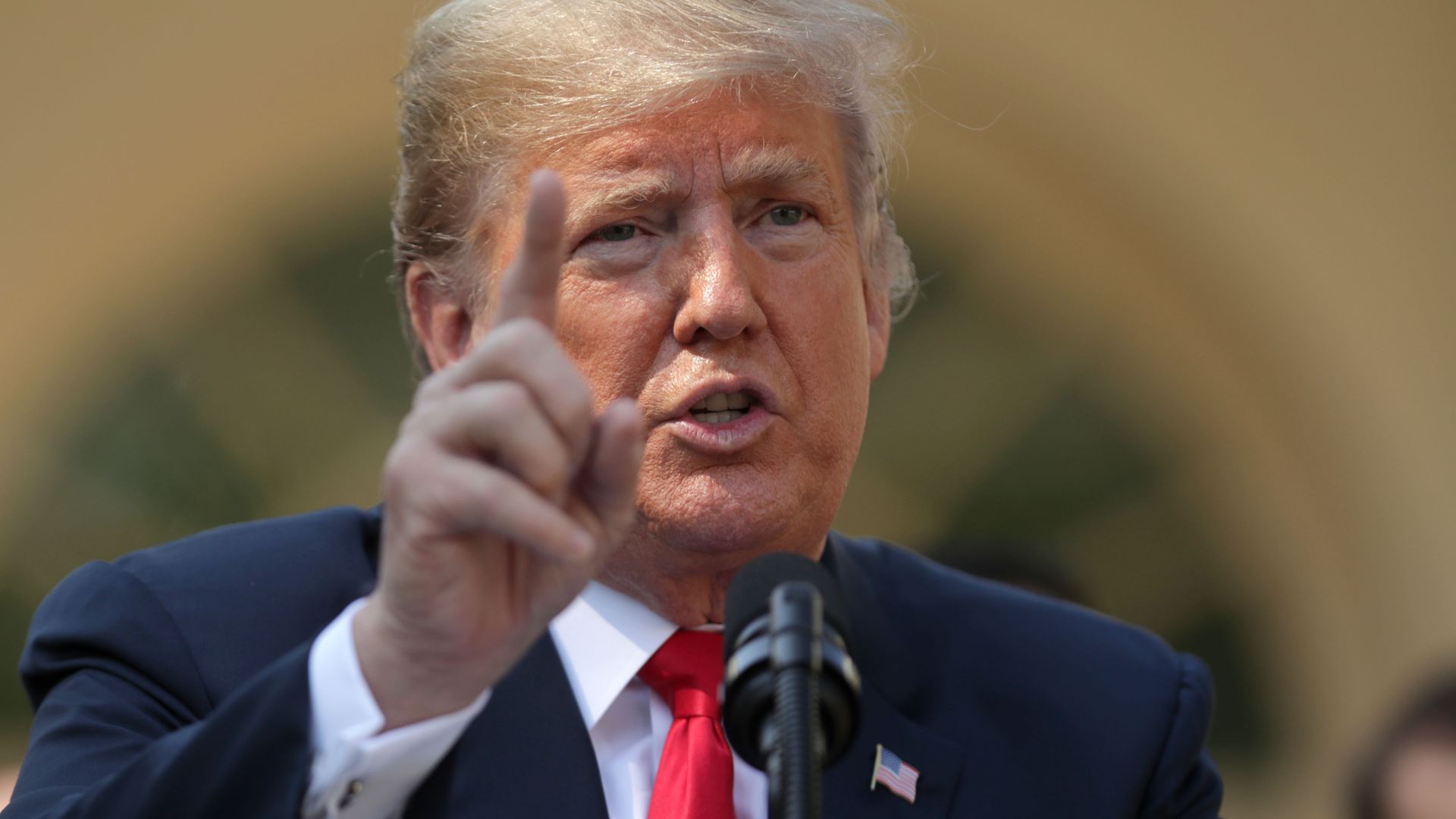 About 10 days ago, a deputy to Trump's top trade negotiator gave a shockingly optimistic forecast on the political fate of the U.S.-Mexico-Canada Agreement (USMCA) — the president's renegotiated NAFTA deal.
To the bemusement of two sources on the call, C.J. Mahoney, Robert Lighthizer's deputy, said he figured the USMCA could get through Congress with huge bipartisan support by the end of April.
Between the lines: Nobody we've spoken to on Capitol Hill thinks Mahoney's prediction is remotely possible. The two sources on the call called his comments "naïve," saying they betrayed only a tenuous grasp of the USMCA's troubled politics.
Other sources who've spoken privately to Mahoney say he was doing "happy talk" on the call to keep things positive and instill a sense of urgency, and that he actually does understand the difficulties ahead.
The White House has also begun ramping up its congressional outreach — indicating they see trouble ahead.
Why it matters: Regardless of Lighthizer and Mahoney's true convictions, the USMCA — Trump's most urgent legislative priority besides government funding — has a tough row to hoe.
Influential House Democrats say they won't even negotiate with the White House until Trump stops threatening to withdraw from NAFTA and lifts his tariffs on Canada's and Mexico's steel and aluminum.
Meanwhile, Republicans oppose important parts of USMCA, including its weakening of the NAFTA provision that lets foreign companies sue governments for mistreatment.
What we're hearing: While the White House woos moderate Hill Democrats, they are sending up emergency flares. Wisconsin Democrat Rep. Ron Kind, a member of the trade subcommittee on Ways and Means, is one of those Democrats.
Kind told me he gives Lighthizer credit for "doing a lot more outreach." But he added that, like many of his colleagues, he won't back the trade deal until Trump lifts those steel and aluminum tariffs. Retaliation for these tariffs is hurting Badger State farmers and manufacturers, he said.
Trump, meanwhile, seems totally unwilling to budge on that point.
"Time is of the essence," Kind said. "The later this drags into '19, or if it slips to '20, the presidential campaign is going to overwhelm things and make things so much more difficult to move forward."
The bottom line: Nancy Pelosi is the most important person here. She'll decide when the USMCA comes to the House floor. And while she's indicated she's open to Trump's trade deal, Republicans anticipate she'll use her leverage over Trump to extract something substantial (and possibly unpalatable).
5. Scoop: New outside group to lead NAFTA replacement drive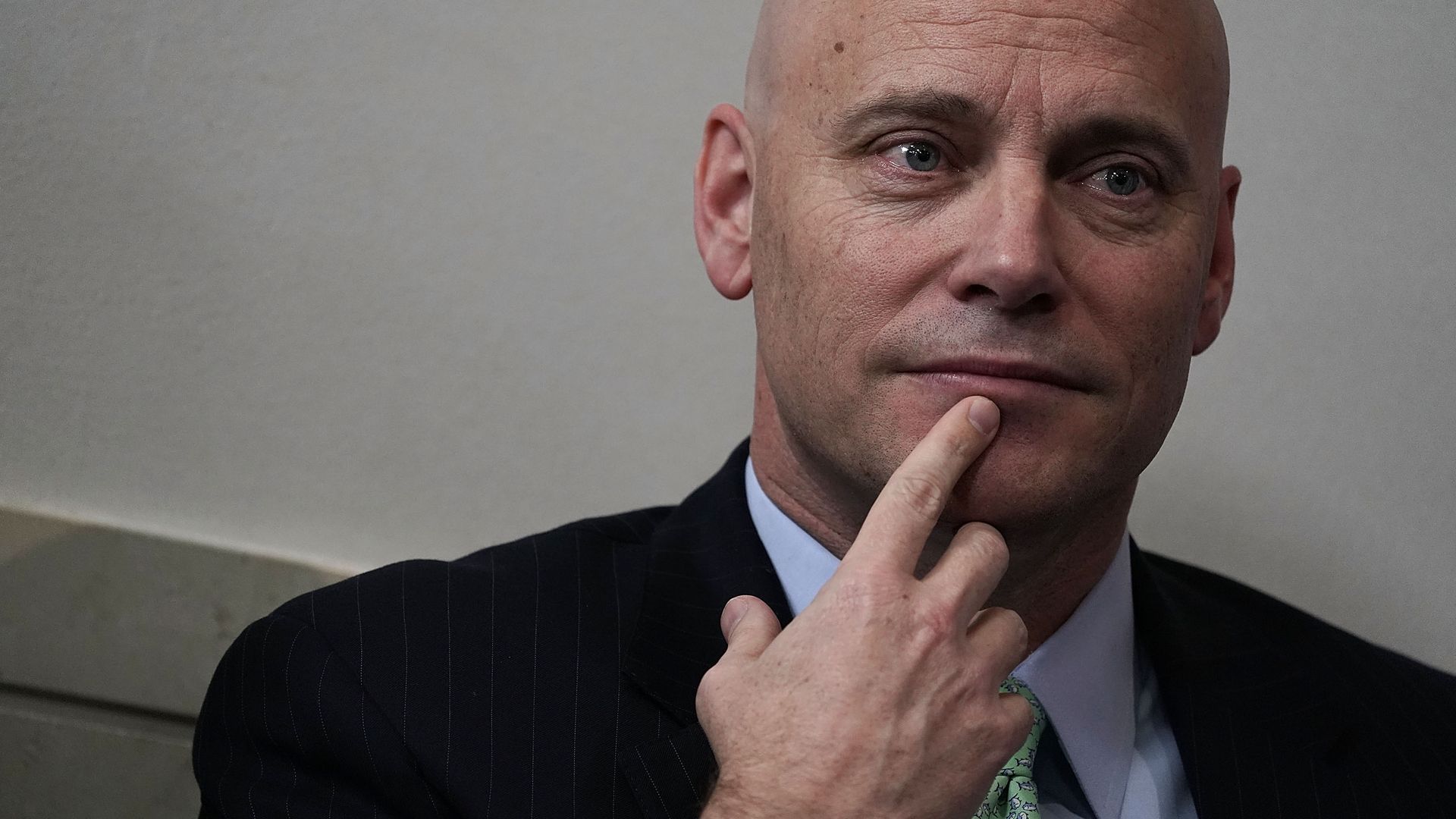 Well-connected Republican operatives have launched the group Trade Works for America, which aims to spend more than $10 million pushing members of Congress to support USMCA, according to two officials who set up the group.
"We're going to look closely at freshman Democrats in traditional Republican and Trump districts and also Republican members who voted against TPA [Trade Promotion Authority] who may need some encouragement," said Phil Cox, the former executive director of the Republican Governors Association, who co-founded the group with former senior White House official Marc Short.
"We've laid out a budget of $15-$20 million. We've raised about a third of that to date, and we've really been at it since the beginning of the year," Cox added. (A top outside adviser to the VP, Marty Obst, and longtime GOP operative Jeff Miller are also involved.)
The group's funding comes from the pharmaceutical industry, oil and gas, the automotive and agricultural sectors, and traditional GOP donors, according to Cox.
Why it matters: Republicans and industry groups are starting to panic about Trump's NAFTA replacement bill, USMCA. And for good reason.
6. Big test for T-Mobile-Sprint merger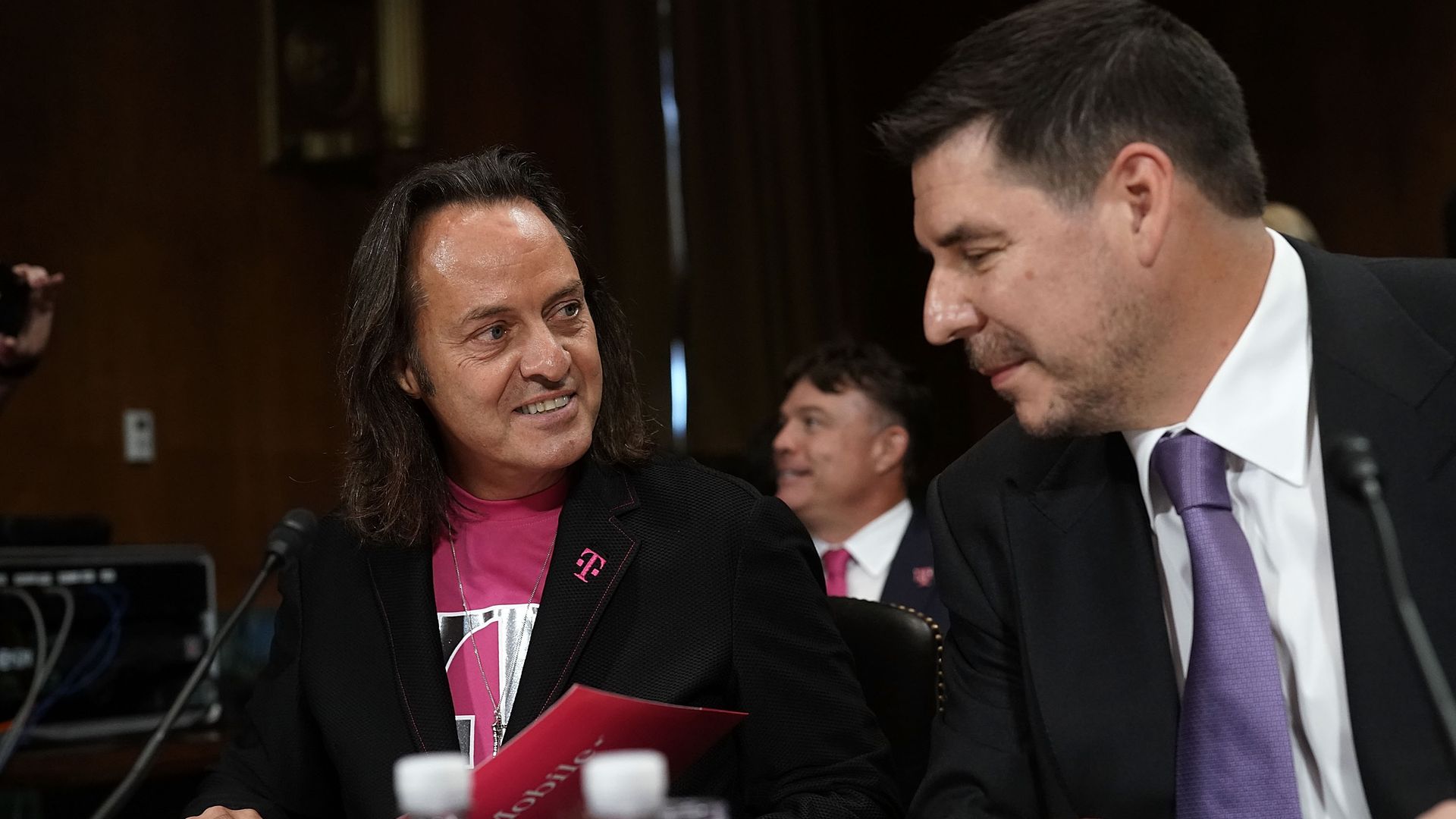 T-Mobile's plan to merge with Sprint will face a key test this week as the chief executives of both companies testify before skeptical lawmakers, Axios' David McCabe reports.
Why it matters: The deal would reduce the number of major national wireless carriers from four to three. The hearings, of the House Energy and Commerce and Judiciary committees, are scheduled for Wednesday and Thursday.
Driving the news: The fierce lobbying battle over the $26 billion deal has divided Democrats.
Rep. Anna Eshoo (D-Calif.) and colleagues from both parties circulated a letter supporting the deal.
Opposed to the deal: Rep. Rashida Tlaib (D-Mich.), part of the class of new progressive members of Congress, is asking colleagues to sign a letter opposing the deal, according to multiple sources. A copy of the letter obtained by Axios says the "sole reason" for the deal appears to be helping "a handful of individuals get significantly wealthier."
Yes, but: Congress can't kill a deal, it can only put pressure on the FCC and the Department of Justice to do so. The companies have aggressively lobbied both agencies.
T-Mobile CEO John Legere has regularly tweeted from his trips to Washington, and the company's executives have stayed on multiple occasions at the Trump International Hotel, according to the Washington Post.
The deal has been approved by regulators in New York, and it still requires approval in California.
The big picture: Regulators have been weighing a series of major mergers that stand to transform how Americans get information and entertainment.
The bottom line: The deal's opponents are fighting an uphill battle, but the hearings this week supply a chance to raise the pressure.
7. Sneak Peek diary
The House had planned to spend this week voting on a funding compromise to keep the government open past Feb. 15, according to a senior Democratic aide. But this weekend's breakdown in the bipartisan talks has thrown those plans into disarray.
Votes have been canceled on Tuesday so members can fly to Dearborn, Michigan, to attend memorial services for Congressman John Dingell, the aide said. Focus on the floor will be on a funding compromise to keep the lights on past Feb 15.
The Ways and Means Committee will hold a hearing on prescription drug prices on Tuesday, and Energy and Commerce will hold a hearing on health care costs on Wednesday, the aide added. (Democrats view health care as the most important issue that helped them win back control of the House in November.)
The Senate expects to pass the bipartisan "lands package" early this week, according to a senior Republican aide. (Summary here).
Republicans expect to confirm Bill Barr, Trump's nominee for attorney general, by the end of the week, according to the aide.
"And of course we expect to address government funding by the end of the week." (Famous last words.)
President Trump's public schedule, per a White House official:
Monday: Trump receives his intelligence briefing, has lunch with Mike Pence and throws a campaign rally in El Paso, Texas.
Tuesday: Trump hosts a Cabinet meeting.
Wednesday: The president and first lady meet with the president and first lady of Colombia. Trump has a working lunch with the Colombian president, then Trump addresses the Major County Sheriffs and Major Cities Chiefs Association Joint Conference.