Axios Sneak Peek
November 25, 2018
Welcome to Sneak Peek, our weekly lookahead for both ends of Pennsylvania Avenue, plus my best scoops. Please urge your friends and colleagues to sign up for Sneak Peek.
Situational Awareness: AP reports: "BREAKING: Ukraine says Russia opens fire on Ukrainian navy ships in Kerch Strait near Crimea, one of them damaged. ... Ukraine's president to convene emergency meeting of the military's top brass amid Russia tensions near Crimea."
📷 Tonight at 6:30 p.m. ET/PT on "Axios on HBO": Bill Gates talks climate with Amy Harder and Ina Fried ... Alexi McCammond interviews Franklin Graham about Trump's bond with evangelical Christians ... former White House official Cliff Sims shares tales of how Trump operates backstage ... and Elon Musk says he sees a 70% chance that he'll go to Mars.
1 big thing: Scoop — Trump to Iraqi PM: How about that oil?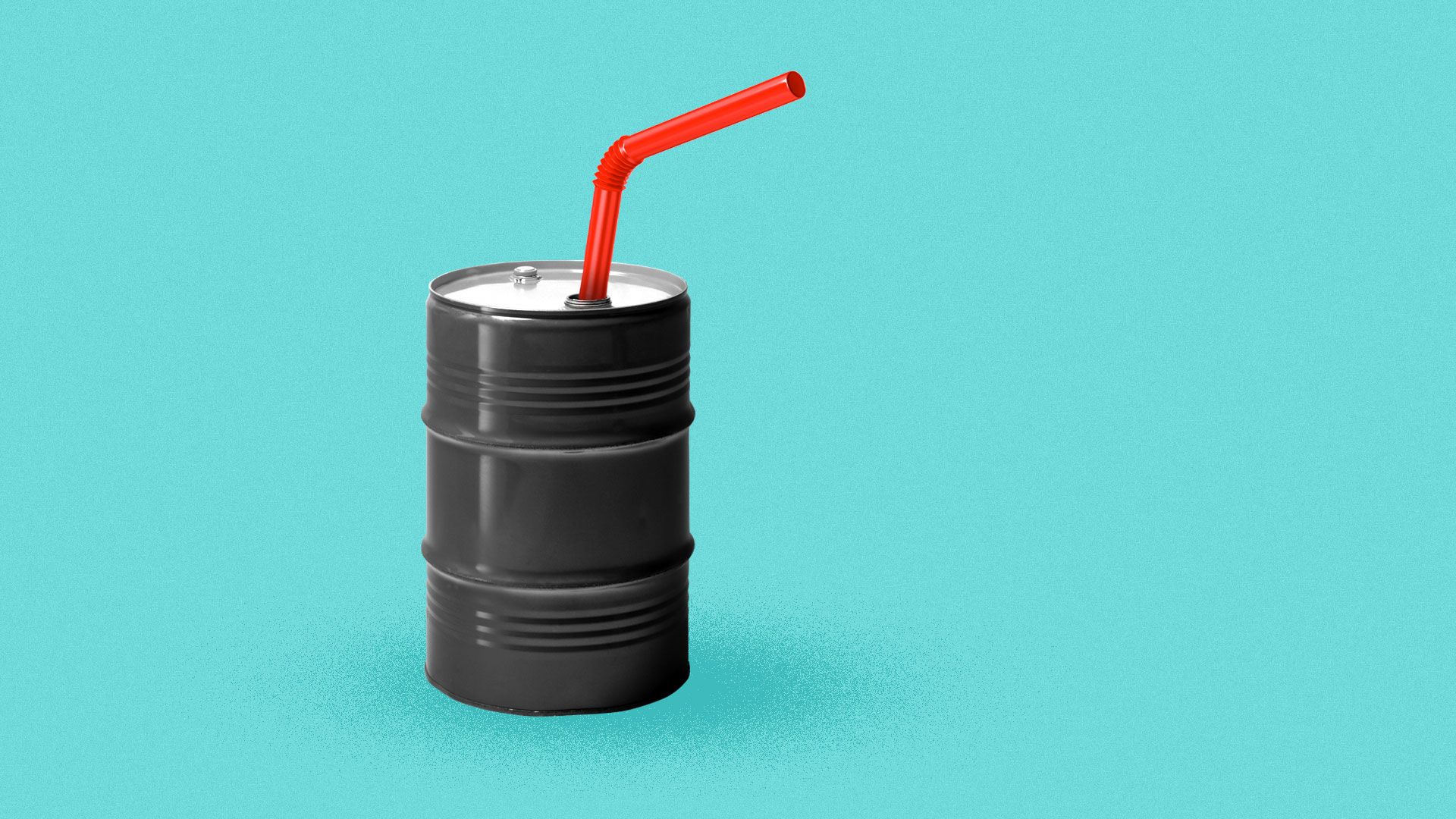 President Trump twice raised to the Iraqi prime minister the idea of repaying America for its wars with Iraqi oil, a highly controversial ask that runs afoul of international norms and logic, sources with direct knowledge tell me.
Trump appears to have finally given up on this idea, but until now it hasn't been revealed that as president he's raised the concept twice with Iraq's prime minister and brought it up separately in the Situation Room with his national security team.
In March last year, at the end of a White House meeting with Iraq's then-Prime Minister Haider al-Abadi, Trump brought up the subject of taking oil from Iraq to reimburse the United States for the costs of the war there.
"It was a very run-of-the-mill, low-key, meeting in general," a source who was in the room told Axios. "And then right at the end, Trump says something to the effect of, he gets a little smirk on his face and he says, 'So what are we going to do about the oil?'"
Between the lines: On the campaign trail, Trump complained that the U.S. had spent trillions in Iraq and lost thousands of lives but got "nothing" in return. He lamented that usually in war "to the victor belong the spoils" and he repeatedly said the U.S. should have seized Iraq's oilfields as reimbursement for the steep costs of the war. 
Top national security figures from both parties condemned Trump's idea, calling it outrageous and unworkable — a violation of international law that would fuel the propaganda of America's foes. 
In the March meeting, the Iraqi prime minister replied, "What do you mean?" according to the source in the room. "And Trump's like, 'Well, we did a lot, we did a lot over there, we spent trillions over there, and a lot of people have been talking about the oil.'"
Al-Abadi "had clearly prepared," the source added, "and he said something like, 'Well, you know Mr. President, we work very closely with a lot of American companies and American energy companies have interests in our country,'" the source added. "He was smirking. And the president just kind of tapped his hand on the table as if to say 'I had to ask.'"
"I remember thinking, 'Wow. He said it. He couldn't help himself,'" the source said.
A second source who was in the room confirmed this account. "It was a look down and reach for your coffee moment," the second source said. 
A third source, who was briefed at the time on the conversation between Trump and al-Abadi, told me the back and forth "made its rounds" around the National Security Council. "It was still early on in the administration, and we were all still trying to figure out how this was going to go, and so it was one of those horror stories … he's really going to do this."
Why it matters: Trump's desire to raid Iraq's oil is illegal and unworkable. But it reveals a great deal about his approach to the Middle East. Trump remains hellbent on extracting payments from Middle Eastern countries, in the form of natural resources, for the trillions of dollars America has spent since the early 2000s. Bob Woodward and others have reported on the formal steps Trump took to push his team to extract rare minerals from Afghanistan as repayment for the war. (Security concerns have stymied that effort; though Afghan's leadership was more open to Trump's pitch than Iraq's leaders have been.)
Trump's national security team has mostly pushed back on or ignored these desires to raid Middle Eastern natural resources. The president raised the issue of oil again with al-Abadi on a phone call in the summer of 2017. The conversation was vague and didn't go anywhere, but H.R. McMaster admonished Trump afterward, according to a source with direct knowledge.
In the source's recollection, the former national security adviser said to Trump, "We can't do this and you shouldn't talk about it. Because talking about it is just bad," the source said, channeling McMaster, "It's bad for America's reputation, it'll spook allies, it scares everybody, and it makes us look like — I don't remember if he used words this harsh — like criminals and thieves, but that was the point he was trying to get across."
"You won't be able to do it anyway and you'll harm our reputation and your own reputation just from talking about it."
Trump did not react kindly, the source said. "It was frustration that he was trying to get his advisers to do things that he wanted them to do and they were just pushing back."
The bottom line: It's not a one-time thing. Two sources described being in the Situation Room in 2017 with Trump, Defense Secretary Mattis and national security officials discussing Iraq. Both said Trump brought up the prospect of seizing Iraq's oil, and Mattis pushed back.
"Trump was like, 'We're idiots,'" recalled one of the sources who was in the Situation Room for the conversation. "[Trump] was like, 'What are we doing there, what do we get out of this, why don't we take the oil?'... And then Mattis spoke up. Made the same point that H.R. made. There's no physical way to do it. It would be a violation of international law, it would be demoralizing for allies in the region, it would give our enemies propaganda — they'd be able to accuse us of theft."
Asked about our reporting, Pentagon chief spokeswoman Dana White said, "We do not discuss internal deliberations, and the secretary's advice and counsel to the president is private." And an NSC spokesperson said, "We do not comment on the details of the president's conversations with foreign leaders."
2. Defying Trump, key GOP senator to sharpen focus on Saudi prince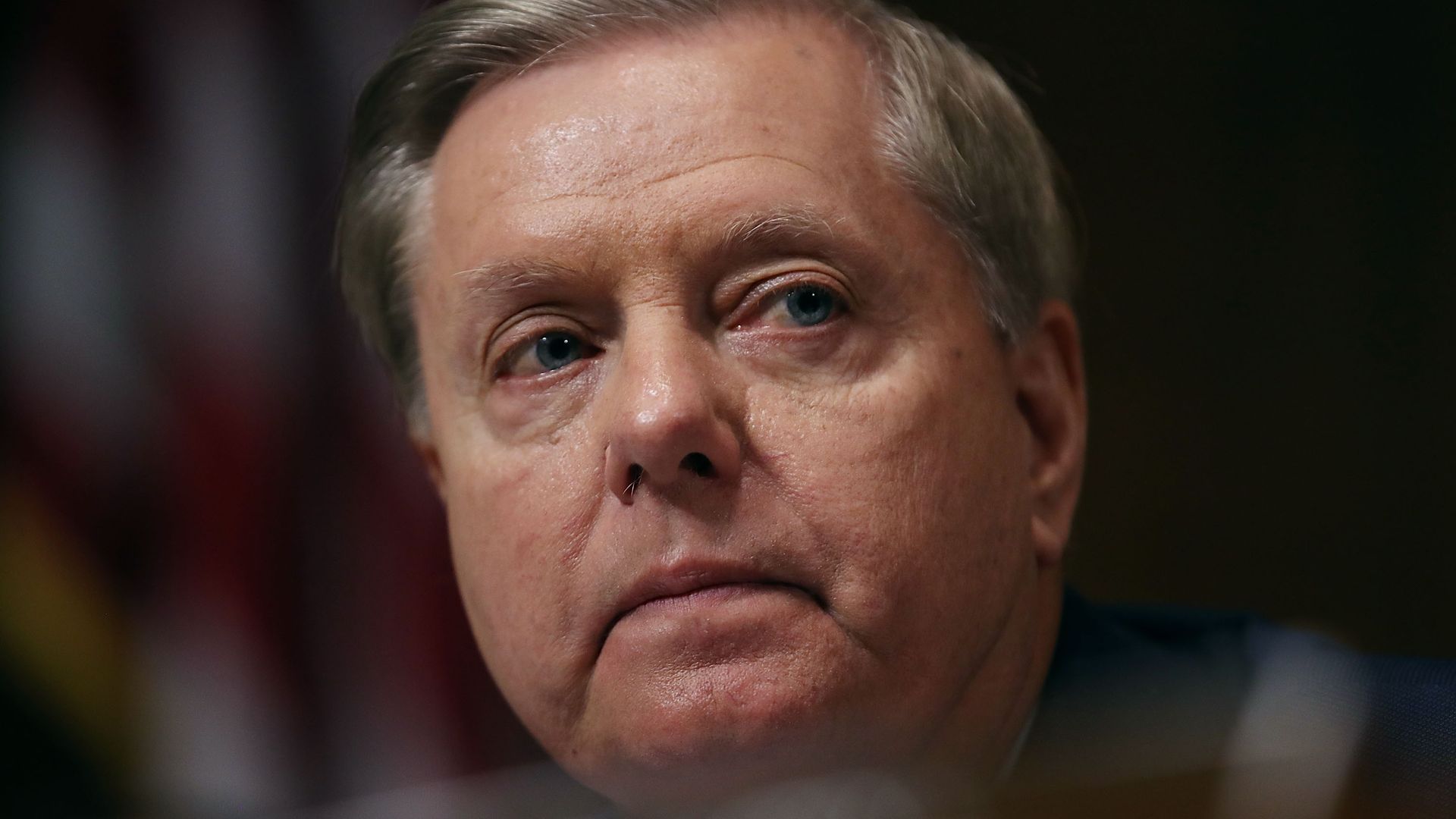 If the CIA confirms to him they believe Saudi Crown Prince Mohammed bin Salman (MBS) ordered the murder of Jamal Khashoggi, Sen. Lindsey Graham tells me he will push to have MBS sanctioned.
In a phone interview, Graham told me he and some of his colleagues have requested an intelligence briefing this coming week to find out whether the reporting is correct that the CIA has "high confidence" MBS ordered the assassination of Washington Post columnist Jamal Khashoggi.
"If the evidence is sufficient to conclude with high probability that MBS was complicit in this murder, then I will take steps to do a sense of the Senate resolution making that statement," Graham said.
"It's important that we back up the intel community if we think they're right," he added.
"What I would also do in my resolution is also look at other behavior of MBS that has been very erratic and disruptive: the handling of the Yemen war, the bizarre episode with the prime minister from Lebanon and the embargo of Qatar without any consultation."
Graham said he and Democratic Sen. Bob Menendez are working on harsher sanctions against Saudi Arabia as punishment for the murder. And he said he would push to sanction MBS.
Why it matters: It doesn't look like the Khashoggi story is going away. It's unlikely new sanctions on Saudi will pass in the lame duck. That means this fight will likely carry over into next year — potentially pitting Democratic senators and a smaller group of Republicans against the president.
Last Tuesday, Trump declared his loyalty to Saudi Arabia and suggested he wasn't overly concerned about what the U.S. intelligence community finds. The world is "very dangerous" and Khashoggi's murder shouldn't affect America's relationship with Saudi Arabia, he argued.
The bottom line: Graham is arguing the opposite. "We cannot have a normal strategic relationship with somebody this crazy," Graham told me. Graham said "everything would be on the table" to punish Saudi Arabia, including blocking arms sales.
3. Sunday highlight reel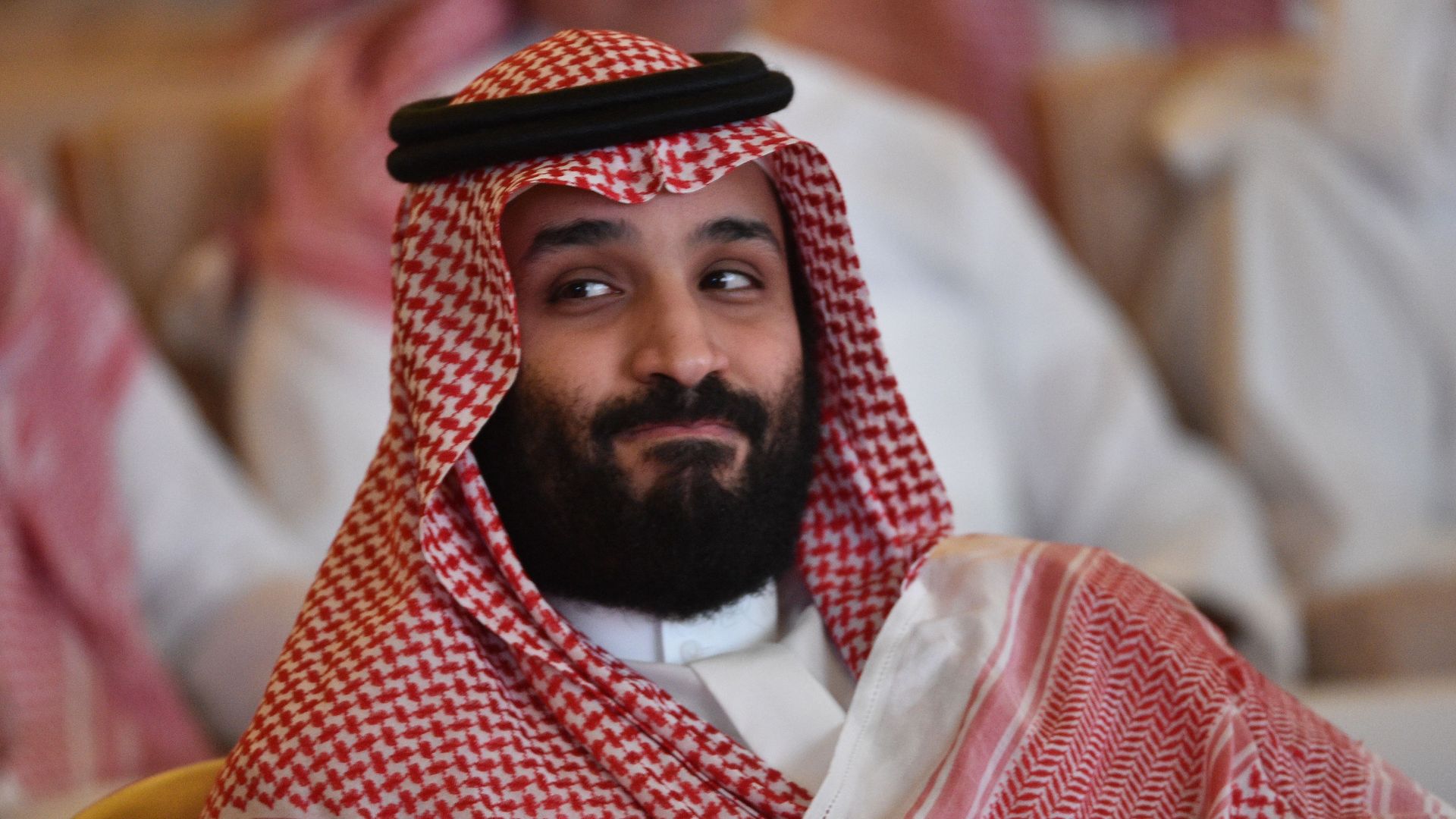 Three more danger signs for Trump's Saudi strategy — from today's shows:
Republican Sen. Mike Lee today told Chuck Todd on NBC's "Meet the Press," he disagreed with Trump's assessment of Khashoggi's murder saying, "It's inconsistent with the intelligence" he's seen. "Intelligence I've seen suggests that this was ordered by the crown prince," Lee told Todd.
Republican Sen. Ben Sasse today told Chris Wallace on "Fox News Sunday," that Trump's "was a very weak statement. ... MBS murdered — contributed to murdering somebody abroad and it is not strength to sort of mumble past that."
Democratic Rep. Adam Schiff told Dana Bash on CNN's "State of the Union": "I have been briefed by the CIA. And while I cannot discuss the contents of the briefing in any way, I can say that I think the president is being dishonest with the American people."
4. Sneak Peek diary
The House is doing nothing meaningful on the floor this week. House Republicans will hold steering elections for ranking member slots on next year's committees.
But the vote everyone will be watching happens Wednesday when the House Democratic caucus will decide their next leader.
Nancy Pelosi — with "honey instead of vinegar," as WaPo put it — appears to have won over enough skeptics to win not only the caucus vote, which she would've won anyway, but the vote that counts on the House floor in January. (As we've said all along, absent a natural disaster, she'll be the next speaker.)
The Senate is back in session for three weeks — the final stretch for 2018. Republican leader Mitch McConnell has a lot to get done, including averting a partial government shutdown when some spending bills expire on Dec. 7.
This week, Republican Senate leaders expect to confirm five Trump nominees. The big ones: Kathleen Kraninger to be director of the Bureau of Consumer Financial Protection for a term of five years; and Karen Dunn Kelley to be Deputy Secretary of Commerce.
Behind the scenes: Senate leaders will continue discussing — and may soon move to whipping — the bipartisan criminal justice legislation, which has the backing of President Trump and Sen. Chuck Grassley, the powerful Judiciary Committee chairman.
President Trump's schedule, per a White House official:
Monday: Trump has lunch with Vice President Mike Pence and speaks at rallies for Sen. Cindy Hyde-Smith in Tupelo and Biloxi, Mississippi.
Tuesday: Trump has lunch with Secretary of State Mike Pompeo and Defense Secretary James Mattis.
Wednesday: Trump will participate in the "National Christmas Tree Lighting Ceremony."
Thursday: Trump flies to Buenos Aires, Argentina, for two days of the G20 summit. All eyes will be on Trump's meeting with Chinese President Xi Jinping. (It's unclear whether Xi is willing to make concessions sufficient for Trump to pause the U.S.-China trade war.)
5. California's Camp Fire is finally contained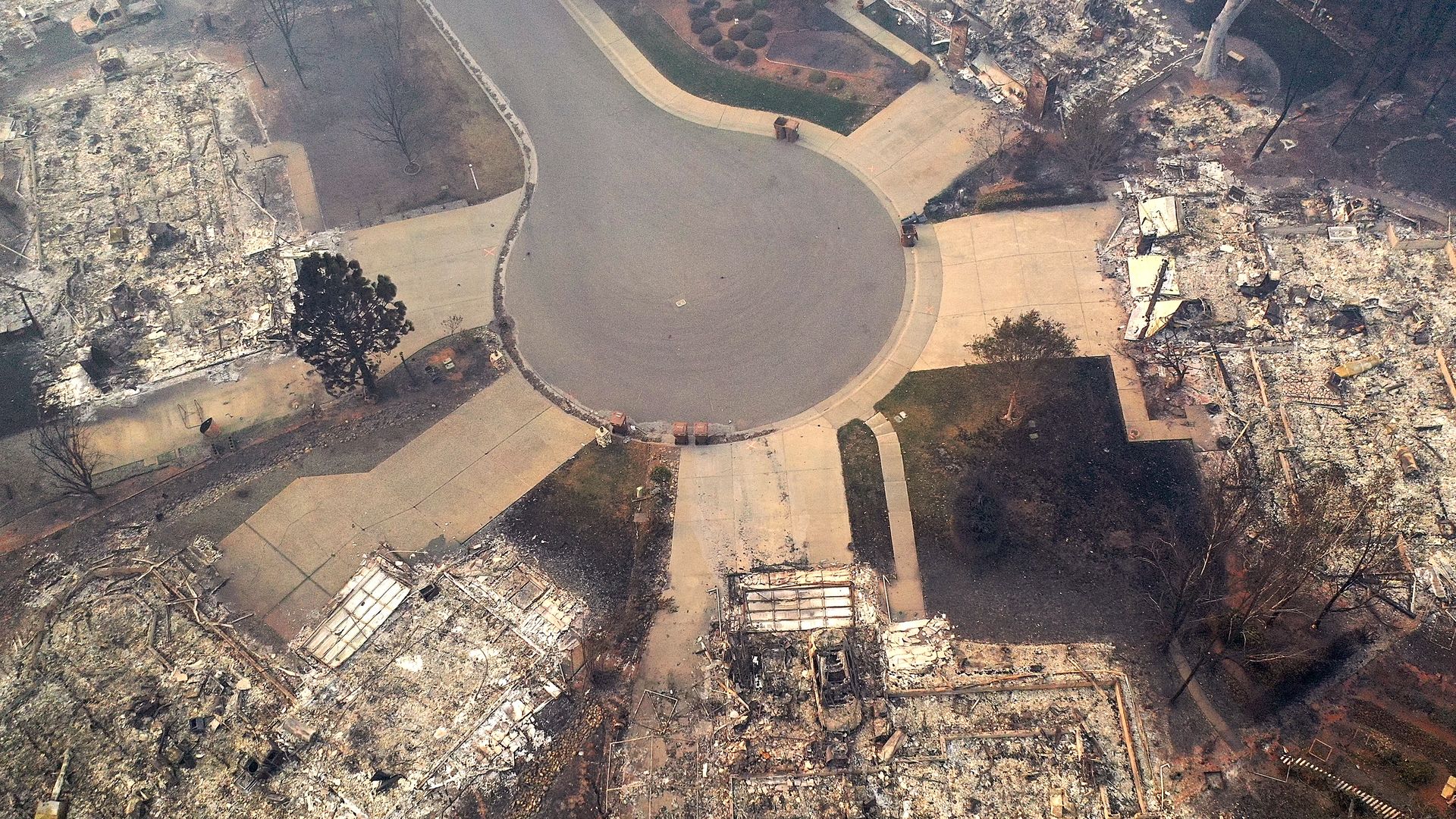 California's devastating Camp Fire, which killed at least 85 people and destroyed nearly 14,000 homes in the northern part of the state, has been fully contained, according to Cal Fire.
The big picture: While the blaze, which started on Nov. 8, is now fully under control, there are still nearly 250 people unaccounted for, reports Axios' Khorri Atkinson. So the death toll for the state's deadliest wildfire on record could continue to rise as authorities make their way into the fire zone.
What we're watching: Continued rainstorms in the region this week will bring the threat of mudslides to area burn scars, creating difficult conditions for the thousands of displaced evacuees housed in makeshift shelters.
6. Tweet du jour
Scott Lincicome, a trade lawyer with the Cato Institute, today tweets: "He really is the Ultimate Boomer President."
Lincicome was riffing off of this story by the Washington Post's Josh Dawsey and Damian Paletta.
Dawsey summarizes: "Trump has begun telling advisers that the deficit needs to be cut, but he continues to want pricey programs — and has largely avoided the issue for two years. 'The people want their money,' he told Sen. Corker over golf last year.
7. 1 fun thing: Trump's tweet by dictation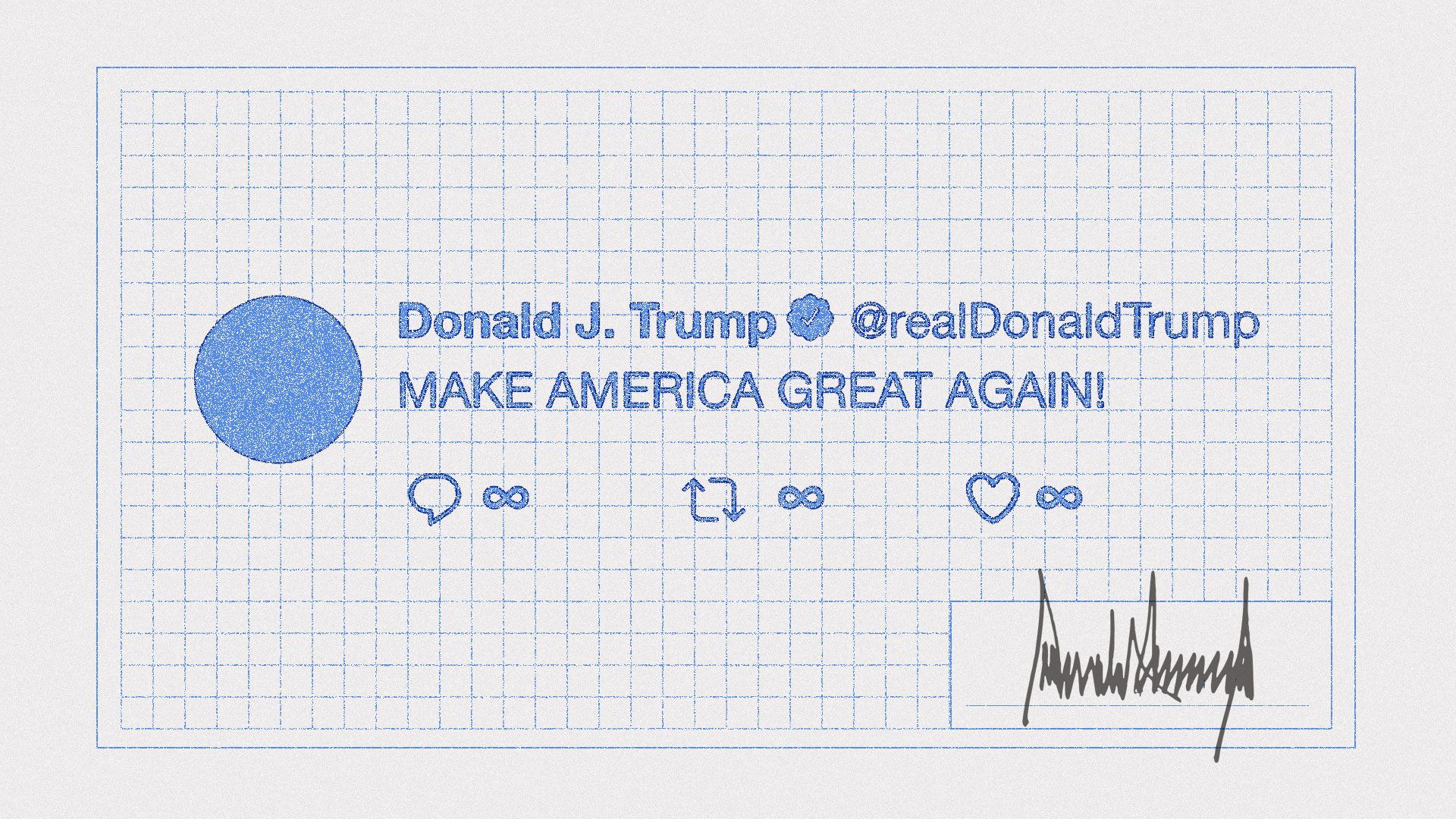 Cliff Sims, former director of White House message strategy, sat down with Mike Allen and me for "Axios on HBO" and described what it's like sitting with @realDonaldTrump while he tweets.
Sims, who left the White House in May, said he's seen Trump dictate tweets to aides from the Oval Office or from the private dining room that adjoins it.
"He's meticulous with not just the words that he wants to use but the punctuation," Sims said. "So he'll say, you know, 'Jonathan Swan at Axios is an awful terrible reporter dash dash capital S capital A capital D exclamation point.'"
Behind the scenes: "I do think that he's very cognizant of the power that he has to set the media narrative," Sims said.
"I have seen him talk about something that he wants to tweet, ultimately tweeting whatever that thing is, within literally a minute, reporters are now retweeting his tweet with their own comments on top of it."
"He goes into the private dining room and within about 5 minutes, he can see this creation ... how it's playing out on the television."
We interviewed Sims before he announced his White House memoir "Team of Vipers," set for release in January.