Axios San Diego
October 04, 2023
It's Wednesday, we got this! 👊
Situational awareness: A test of the nation's emergency alert system is scheduled to ping cell phones, radios and TVs today, but is not for an actual emergency.
The test is to make sure "systems continue to be effective means of warning the public about emergencies, particularly those on the national level."
Today's newsletter is 875 words — a 3.5-minute read.
1 big thing: Kaiser health care workers strike in SD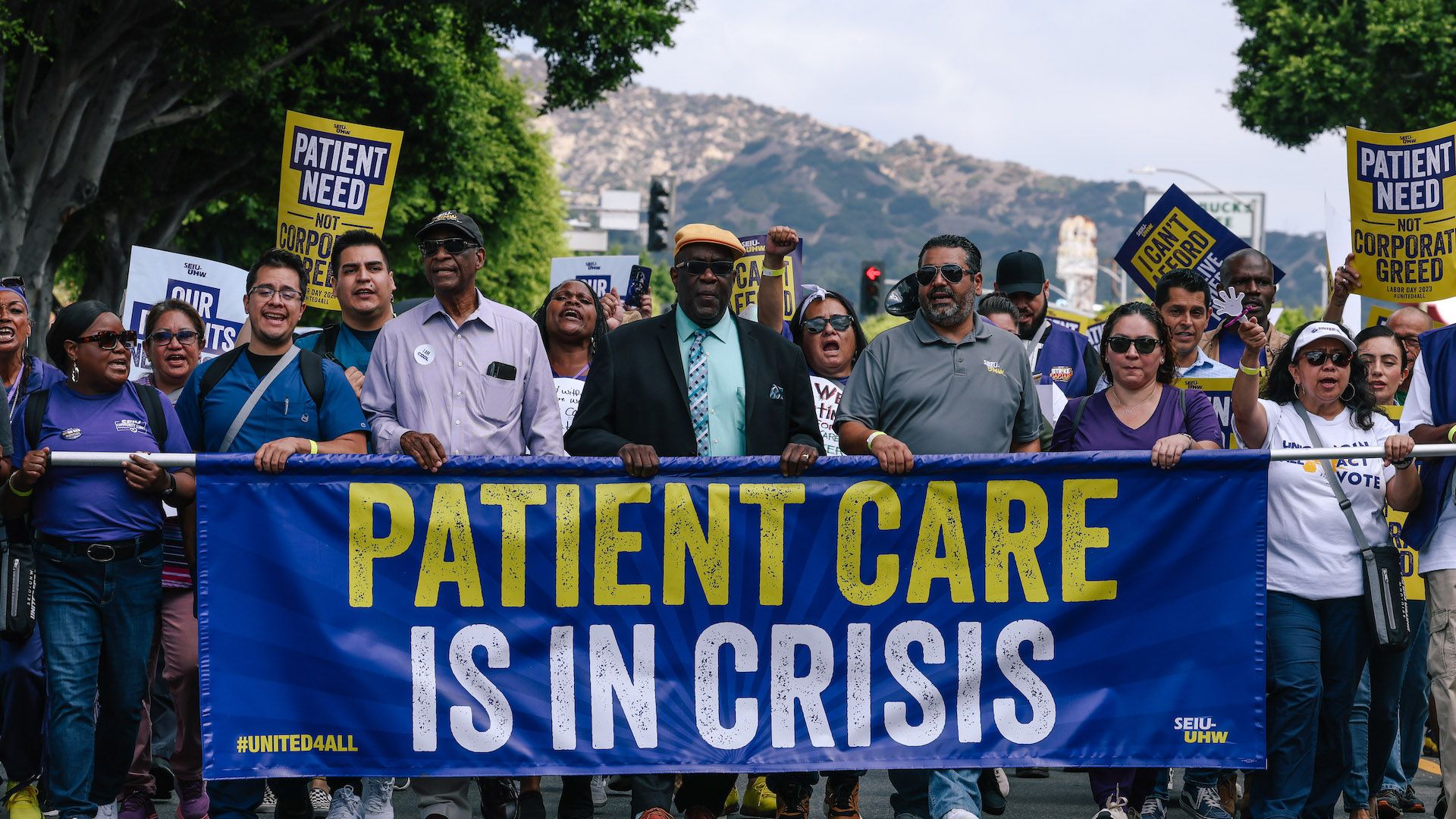 Thousands of Kaiser Permanente health care workers are striking at hospitals and medical offices in San Diego and across the country this morning.
What's happening: Kaiser and a coalition of unions representing its workers have failed to reach a deal to renew a contract that expired Sept. 30.
Why it matters: The three-day protest of roughly 75,000 workers across hundreds of Kaiser medical facilities is the largest health care strike in U.S. history, according to the unions.
Zoom in: In San Diego, the workers' strike started at 6am at Kaiser's Zion Medical Center, San Diego Medical Center, and medical offices in La Mesa, San Marcos and Otay Mesa.
The nearly 4,500 local employees include nurses, radiology and X-ray technicians, ultrasound sonographers, housekeepers and hundreds of other positions.
Thousands of replacement workers arrived at San Diego-area hotels this week to step in for protesters, which do not include registered nurses and doctors, the Union-Tribune reported.
Local hospitals, emergency departments, pharmacies and urgent cares will remain open, according to Kaiser.
State of play: The Coalition of Kaiser Permanente Unions has criticized the health care giant for low pay and chronic understaffing that's led to long wait times for appointments and delays in patient care services.
Meanwhile, Kaiser argues it pays staff above market levels in Southern California and is aggressively recruiting to fill more positions.
The organization has already reached a deal with the union coalition to hire 10,000 new employees by the end of October.
Of note: Kaiser notified its members of the potential strike, and patients will be contacted by Kaiser directly if they need to do virtual or reschedule non-urgent appointments and procedures.
What to watch: The strike is set to end Saturday at 6am, and contract negotiations are ongoing.
2. 🍁 Fall colors forecast
Leaves have started changing colors and peak fall foliage in Southern California will be here before you know it.
Driving the news: Using historical weather reports, tree species info and user data, travel brand SmokyMountains.com put together 2023 foliage prediction maps of the U.S.
Leaves will reach peak color between Oct. 16-23 in the San Diego area and be done by Halloween.
Zoom in: San Diego County may not be the first place people think of when seeking out panoramic views of brilliant autumn leaves, but if you head east, there are beautiful spots to take in the colors of California black oaks.
Fall favorites include:
If you're looking for a road trip, drive about six hours north to the Big Sur Coast Highway, which "rivals anything on the East Coast for fall foliage grandeur," according to the Farmers' Almanac.
Enjoy panoramic views of the ocean, crashing waves, rocky cliffs and bold fall colors with rolling autumn mists.
Plus: The best parks to view fall foliage around the country.
3. The Lineup: Water for sale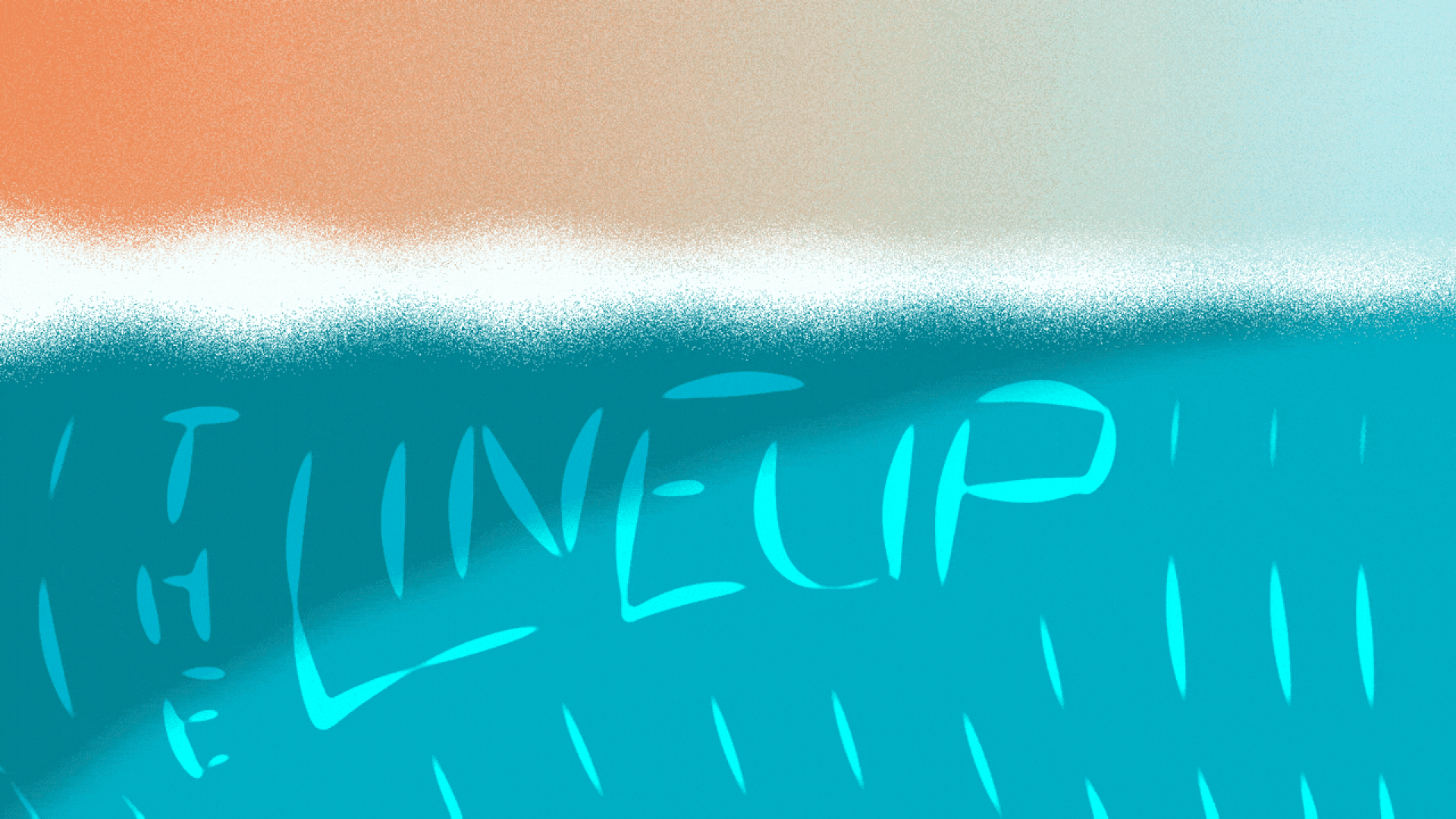 🚿 20 years ago, San Diego struck a deal that delivered a lot of water to the region — shielding us from drought, but leading to our high water bills. Now, the region has so much water it's looking to sell some of its stock to other water-starved western areas. (Voice of San Diego)
🎸 The Foo Fighters announced their 2024 stadium tour this week — including a stop at Petco Park. (NBC 7)
🌳 The federal government is giving San Diego $10 million to plant trees, mostly in low-income areas that feel the worst effects of extreme heat. (Union-Tribune)
🏗️ The Sports Arena redevelopment is already undergoing major changes, with the developer, who was selected by the city to handle the project, dropping plans for a hotel and homes reserved for middle-income residents. (Union-Tribune)
4. San Diego Music Is Fine: What to see in October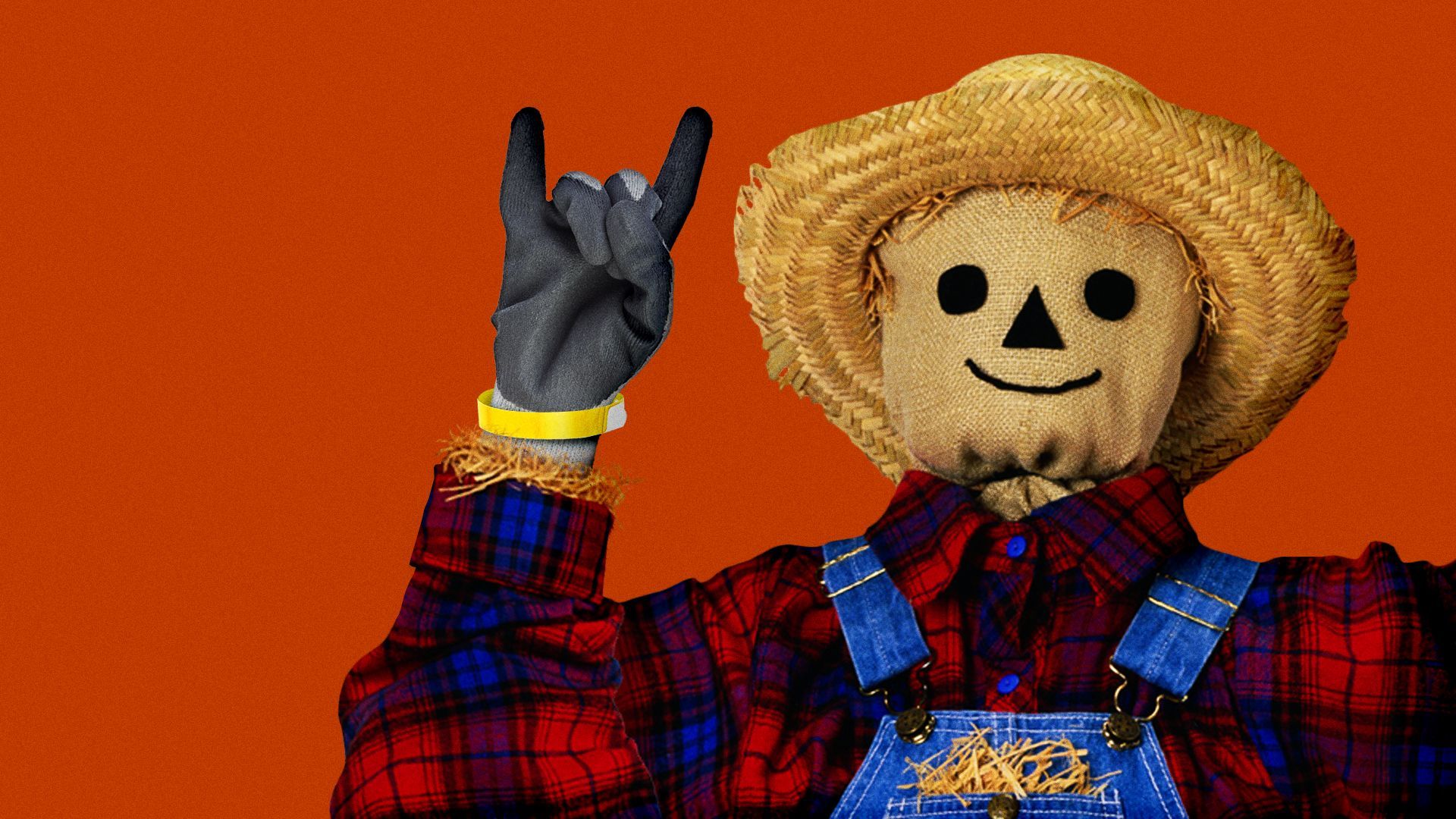 Our picks:
♨️ Andy is sad to be traveling during this October heat wave.
🤘 Kate is looking forward to seeing some good shows this month!
This newsletter was edited by Gigi Sukin and copy edited by Keely Bastow.