Axios Salt Lake City
March 30, 2023
It's Thursday!
Today's weather: Snow and rain, with a high of 43°.
Today's newsletter is 908 words — a 3.5-minute read.
1 big thing: Local business accused of violating child labor laws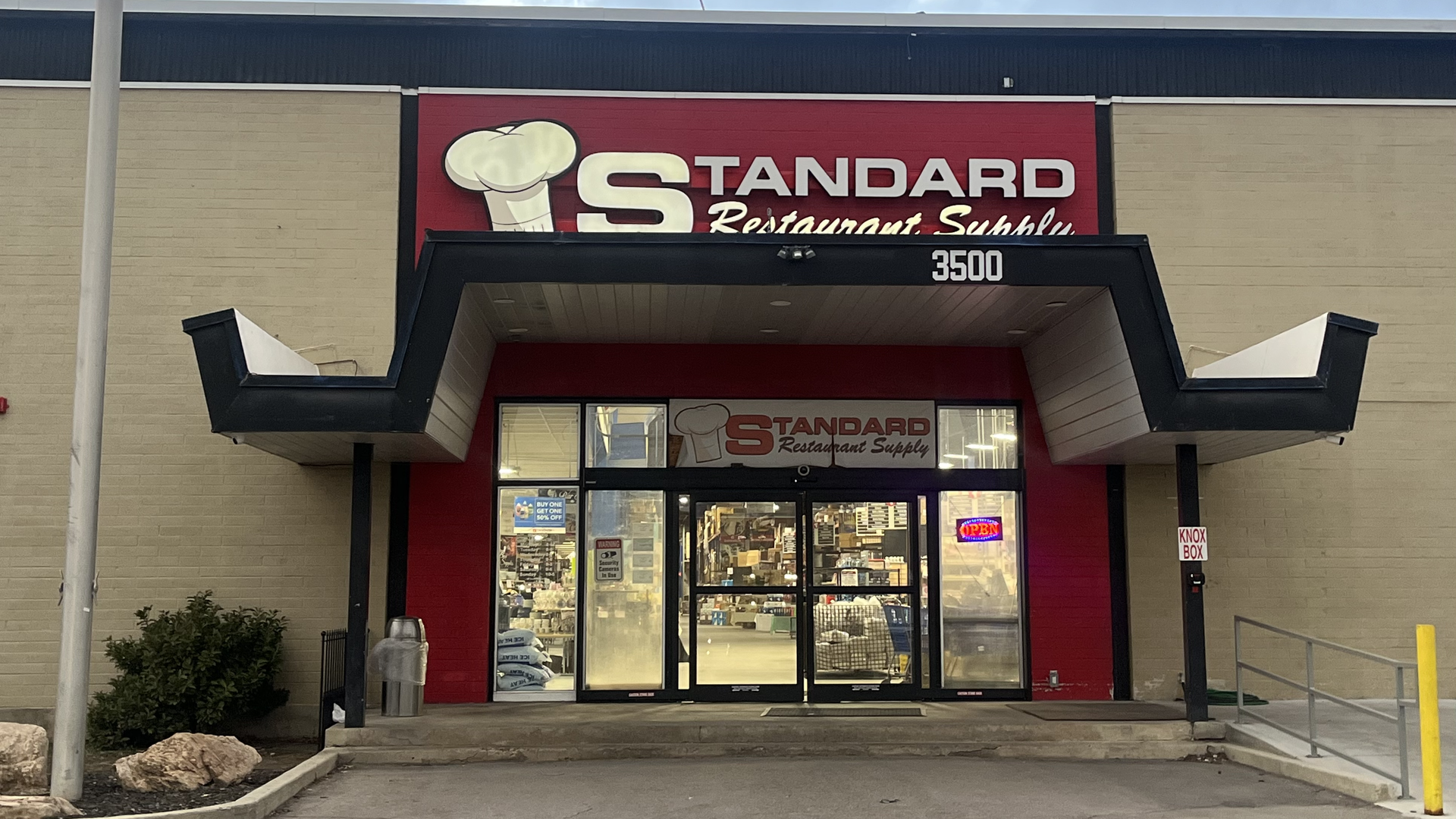 A Salt Lake City restaurant supply company was fined $16,595 by the U.S. Department of Labor after federal investigators found it violated child labor laws.
Details: The business, Standard Restaurant Supply, allowed 22 minors between ages 14 and 15 to work up to 46 hours a week and past midnight, the Labor Department announced this week.
Under the Fair Labor Standards Act, 14- and 15-year-olds cannot work more than eight hours per day or more than 40 hours a week when school isn't in session.
During the academic year, 14- and 15-year-olds are prohibited from working more than three hours a day on a school day or more than 18 hours a week when school is in session. During the school year, they cannot work past 7pm.
Between the lines: Ellery Kingston is the company's president and Eric Kingston serves as business director, public records show.
Of note: Standard Restaurant Supply and the Davis County Cooperative Society did not return Axios' requests for comment.
What they're saying: "Our investigators continue to see an increase in child labor violations in several industries," Kevin Hunt, district director of the Labor Department's Wage and Hour Division, said in a statement. "We will take vigorous action whenever we discover young workers' safety and well-being are being jeopardized by employers who fail to follow the law."
The big picture: The penalty comes nearly a year after the Labor Department's Southwest Region Division announced it would boost enforcement efforts in Salt Lake City.
2. Uber's new EV hailing service expands into SLC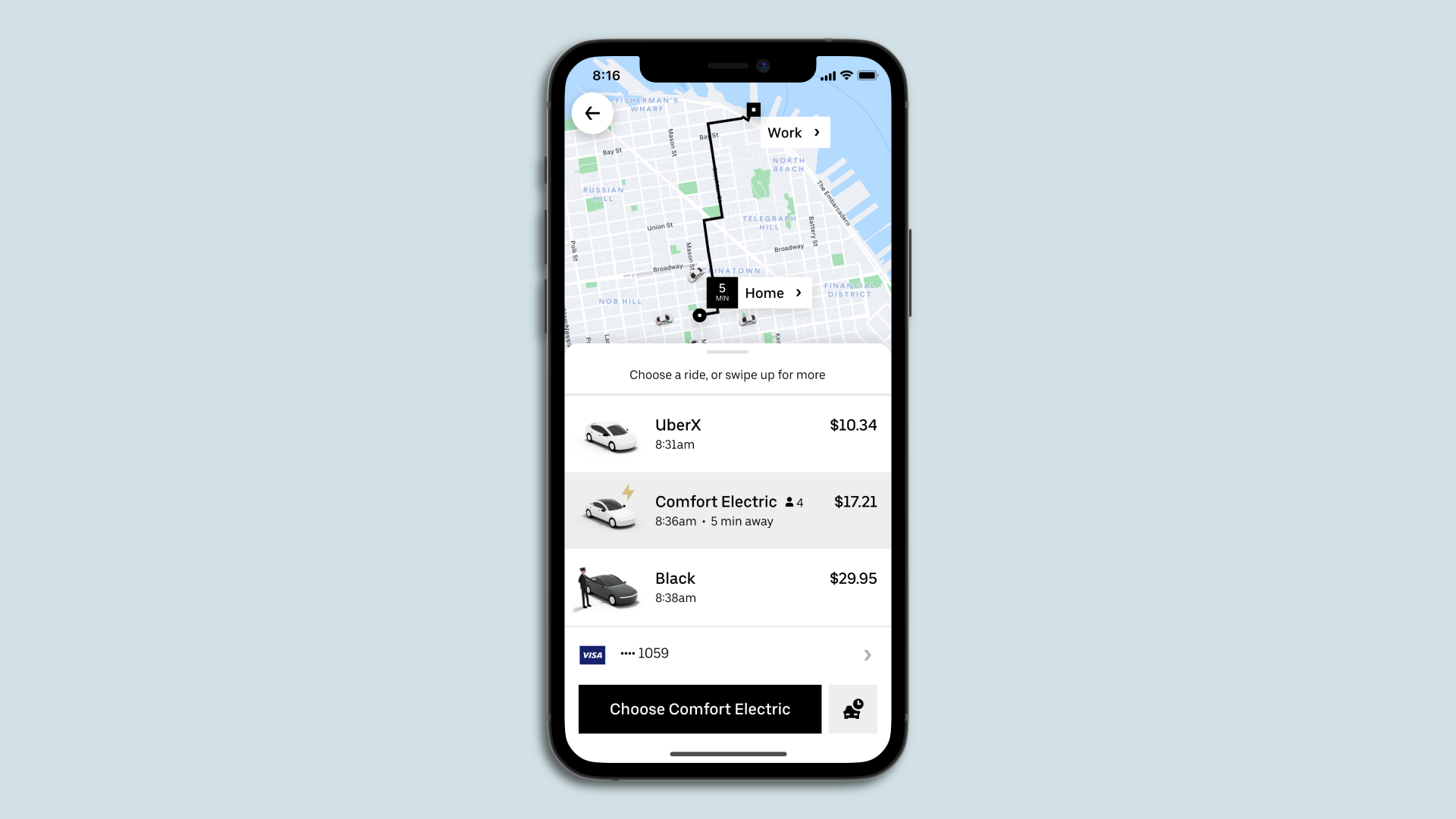 Starting today, Uber is providing Salt Lakers the ability to request an electric vehicle to get to their destination.
Details: Called Comfort Electric, the price point is between that of an Uber Comfort and Uber Black.
Ride-share customers can expect to get picked up in Teslas, Polestars or a Ford Mustang Mach-E, Uber says.
Flashback: The latest service offering comes less than two years after Uber announced a partnership with Hertz to provide 50,000 Teslas exclusively for its drivers to rent by 2023.
The big picture: The expansion of the EV service into Salt Lake City, and 13 other North American cities, is part of the company's push to become emission-free in the U.S. and Europe by 2030.
Be smart: Uber is offering a 25% discount — up to $10 off — for riders who request the Comfort Electric option between April 11–30, with the code: GOELECTRIC**.
💭 Kim's thought bubble: Although public transit is my first choice, I'd feel slightly better about hailing an electric car to avoid the hassle of finding parking in SLC's growing downtown area.
3. Recognizing Trans Day of Visibility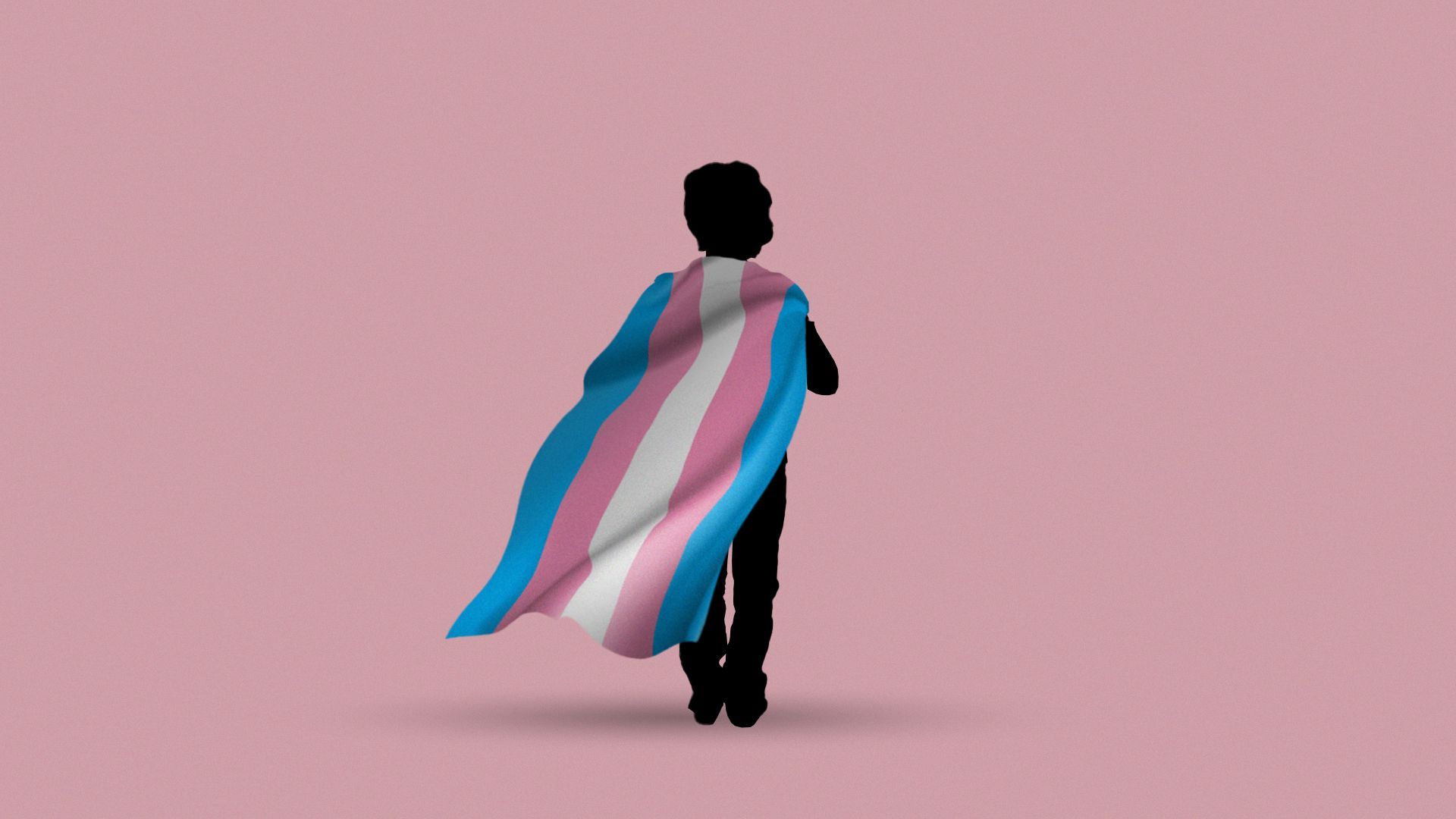 Tomorrow is Transgender Day of Visibility, and there are lots of events to acknowledge and celebrate the day:
The University of Utah is hosting a market with LGBTQ+ and ally vendors, along with live music.
When: 11am–5pm today
Where: Main ballroom, Union
Cost: Free
The Utah LGBTQ Chamber of Commerce is hosting a free screening of the documentary.
When: 7pm tonight
Where: The City Library
Cost: Free, but RSVP for tickets.
Hear bands including Shecock with a Vengeance, Somebody/Anybody, DoomCupcake and &Knuckles.
When: 7pm tonight
Where: Aces High Saloon, 1588 S. State St.
Cost: $5
Play Dungeons & Dragons and donate to Genderbands, which helps fund gender-affirming health care for trans people.
When: 6pm–10pm Friday
Where: The Legendarium, 349 E. 900 South
Cost: Donations welcome
The Utah Pride Center is organizing a march with speeches and a youth open mic.
When: 5-7pm Friday
Where: Utah State Capitol to City Creek Park
Cost: Free
4. Fry Sauce: Feast on these headlines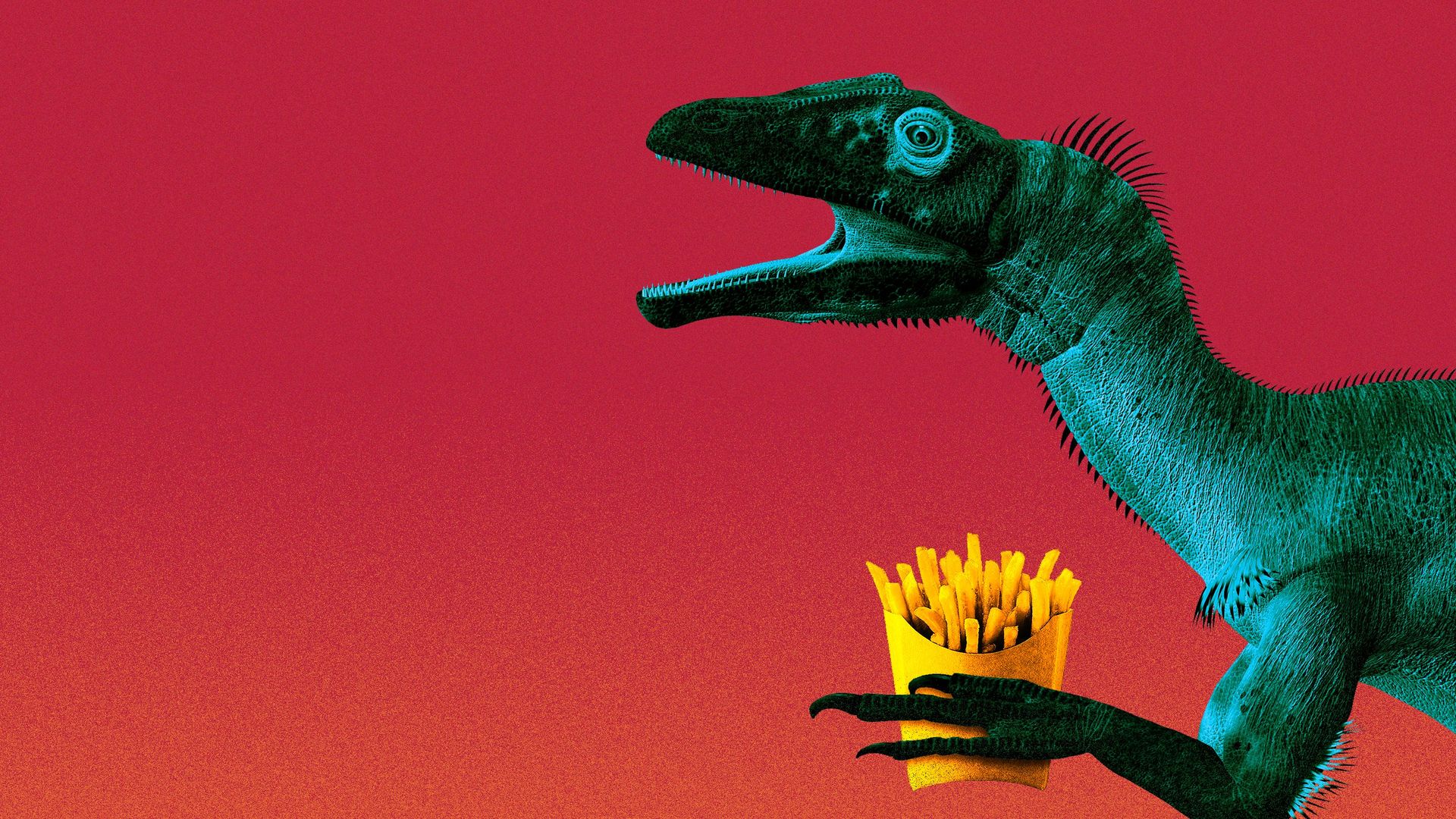 🚨 False alarm: More than a dozen Utah schools, including West High, were targeted by an active shooter hoax yesterday, just days after Nashville's deadly school shooting.
The unfounded threats caused multiple Utah schools to go on lockdown. Police said the calls came from an individual outside the U.S. (KSL.com)
🏀 Former L.A. Lakers assistant coach Mark Madsen is leaving Utah Valley University for the University of California, Berkeley's basketball program. (Salt Lake Tribune)
⛷️ More candidates are expressing interest in hosting the 2030 or 2034 Winter Games, but the International Olympic Committee won't say who. (Deseret News)
A new career is waiting for you
5. Our 2023 James Beard finalist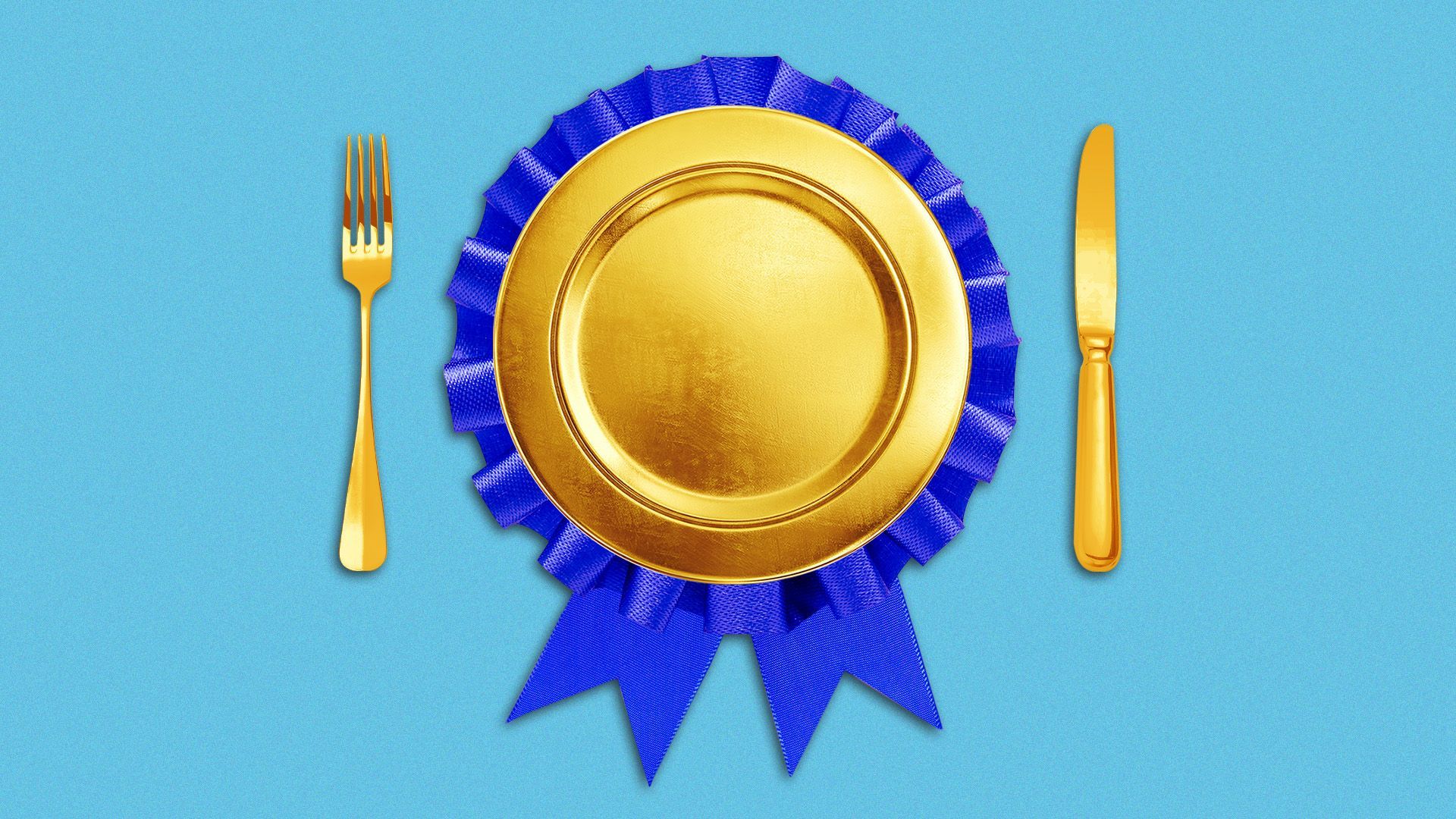 Ali Sabbah, chef and owner of the Middle Eastern eatery Mazza in Salt Lake City, was named a James Beard Award finalist yesterday.
Sabbah is competing for the best chef honor in the mountain region among four others in Idaho, Colorado and Wyoming.
Why it matters: The James Beard Foundation each year celebrates the top restaurants and culinary talent across the country. The honor could elevate a chef's profile or drive more foodies to an eatery.
Catch up quick: 11 Utah restaurants and chefs, including Sabbah, were named as 2023 James Beard Awards semifinalists in January.
What's next: Winners will be announced June 5.
🌮 Kim is going to try Cafe Rio's new birria offering and tell you all about it.
🍪 Erin is pounding the Samoas she bought from her Girl Scout daughter.
This newsletter was edited by Gigi Sukin and copyedited by Natasha Danielle Smith.