Axios Pro Rata
January 17, 2020
🎧 Pro Rata Podcast digs into the escalating dispute between President Trump and Tim Cook, over whether Apple should unlock a terrorist's iPhone. Listen here.
Top of the Morning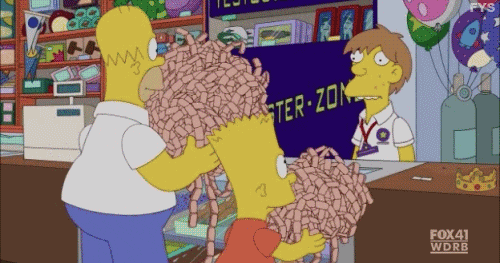 KKR today disclosed a 6.3% stake in playpen operator Dave & Buster's (Nasdaq: PLAY), and said that it may engage with shareholders on transactions and changes to company management.
Why it matters: Big buyout firms have worked for years to become viewed as management friendly, eschewing hostile takeovers and explicit partnerships with activist investors. What KKR just announced feels like a significant divergence from that path.
Dave & Buster's shares are down 18.5% over the past year, closing yesterday at $42.04 for a market cap of around $1.28 billion.
KKR's filing sent shares up more than 11%, opening trading today at $46.76.
Dave & Buster's, which was private equity-owned before going public in 2014, also has nearly $1.9 billion of debt.
KKR formed a public equity strategy several years back, and reportedly earmarked more than $1 billion of its flagship buyout fund for the purpose of acquiring so-called "toehold" positions in listed companies.
However, the outside expectation was that these stakes would be smaller (toeholds are generally below 5%) and come without threats of hostility. Collaborative, not confrontational.
A source familiar with the situation tells me that KKR has a "good relationship" with management, and that the two sides have had "constructive dialog." The source adds that there is no internal talk of going hostile.
That may well be true, but it doesn't erase this morning's black-and-white threat to possibly pursue changes to Dave & Buster's management and its board of directors. If it looks like an activist and walks like an activist...
The bottom line: Certain activist firms have been encroaching on private equity's turf, moonlighting as buyout shops (hi Mr. Singer!). KKR looks to be returning the favor, although it's unclear how such efforts will impact its core, "management-friendly" business.
The BFD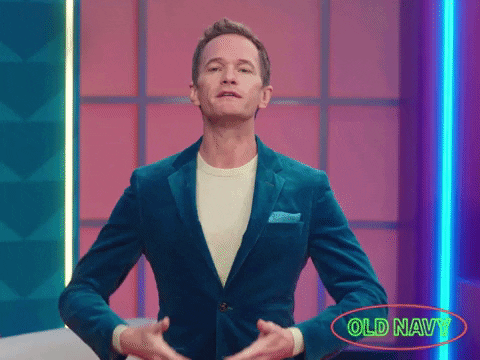 The Gap Inc. (NYSE: GPS) no longer plans to spin off Old Navy into a separate, publicly-traded company, scrapping a plan it announced last February.
Why it's the BFD: This reflects the fast-changing fortunes of Old Navy, one of the country's largest budget apparel retailers. The Gap's original proposal was designed to separate an accelerating brand (Old Navy) from its more sluggish parent. But, since then, Old Navy has stumbled, with falling same-store sales over the first three quarters of 2018.
Also: Neil Fiske yesterday stepped down as head of the Gap brand, just two months after the departure of company CEO Art Peck.
Bottom line: "Our board of directors has concluded that the cost and complexity of splitting into two companies, combined with softer business performance, limited our ability to create appropriate value from separation," — Gap interim CEO Bob Fisher
Venture Capital Deals
🚑 Color, a Burlingame, Calif.-based maker of at-home genetic testing kits, raised $75 million in Series D funding co-led by T. Rowe Price and Viking Global. http://axios.link/FnIO
• SiteMinder, an Australian guest acquisition platform for hotels, raised US$70 million at a $750 million valuation led by BlackRock. http://axios.link/XbP0
• Funnel, a Stockholm-based marketing data SaaS startup, raised $47 million in Series B funding. Eight Roads Ventures and F-Prime Capital co-led, and were joined by Balderton Capital, Oxx, Zobito, Industrifonden, and Kreos Capital. http://axios.link/ka1a
• Homebound, a startup that eases the process of rebuilding homes after a disaster, raised $35 million in Series B funding. Fifth Wall led, and was joined by Forerunner Ventures, Khosla Ventures, GV, A-Grade Investments, and Thrive Capital. http://axios.link/mPmU
• SpinLaunch, a Sunnyvale, Calif.-based developer of rocket-less satellite launch systems, raised $35 million in Series B funding from Airbus, Catapult Ventures, Lauder Partners, John Doerr, and the Byers family. Yes, we're talking here about space catapults. http://axios.link/PVwd
• Phenom People, a Philadelphia-based talent experience management platform, raised $30 million in Series C funding. WestBridge Capital led, and was joined by AllianceBernstein and return backers AXA Venture Partners, Sierra Ventures, Omidyar Technology Ventures, Sigma Prime, and Karlani Capital. http://axios.link/qiGp
• WorkBoard, a Redwood City, Calif.-based provider of goal-setting SaaS, raised $30 million in Series C funding. Andreessen Horowitz led, and was joined by M12, GGV Capital, and Workday Ventures. http://axios.link/UwLG
🚑 Nano-X Imaging, an Israeli medical imaging tech startup, raised $26 million from Foxconn, Fujifilm, and SK Telecom. http://axios.link/T0kR
🚑 Health Scholars, a Westminster, Colo.-based provider of VR simulations for clinical healthcare training, raised $17 million from Arboretum Ventures, Venture Investors, Capital Midwest Fund, OSF HealthCare. www.healthscholars.com
• Epsagon, an Israeli provider of monitoring solutions for modern dev environments, raised $16 million in Series A funding. USVP led, and was joined by return backers Lightspeed Venture Partners and StageOne Ventures. http://axios.link/U4Th
• Cyral, a Redwood City, Calif.-based cloud data protection startup, raised $11 million in Series A funding. Redpoint Ventures led, and was joined by A.Capital Ventures, Costanoa VC, Firebolt, SV Angel, and Trifecta Capital. http://axios.link/gVMz
• Rebound Technologies, a Denver-based developer of an alternative to vapor compression cooling systems, raised $5 million in Series A funding co-led by Clean Energy Ventures and Skyview Ventures. http://axios.link/7HN8
• Xanadu, a Toronto-based quantum computing startup, raised C$4.4 million from Sustainable Development Technology Canada. http://axios.link/ymzd
🚑 CellFE, a San Carlos, Calif.-based developer of a microfluidics device to deliver gene-edited molecules, raised $3.6 million in seed funding co-led by Cota Capital and Dynamk Capital. http://axios.link/SbtA
Private Equity Deals
• Apollo Global Management, Greybull and Polish airline LOT each will bid for Condor, an air carrier once owned by bankrupt British travel company Thomas Cook, per Reuters. http://axios.link/HEbl
• McNally Capital invested in Re-Sourcing Holdings, a New York-based provider of staffing and direct hire solutions with a focus on compliance, legal, IT, finance, and HR.
• Morgan Stanley Infrastructure Partners is nearing a $500 million-plus deal to acquire Seven Seas, the water treatment business of AquaVenture Holdings (NYSE: WAAS), per Bloomberg. The seller would be Culligan, an Advent International-backed company that last month agreed to buy AquaVenture for $1.1 billion. http://axios.link/D0Dg
• New Mountain Capital invested in Classic Collision, an operator of 34 collision-repair facilities in the Southeastern U.S. www.classiccollision.net
🚑 Olympus Partners bought Soliant Health, an Atlanta-based healthcare staffing firm. www.soliant.com
• Temasek and Trustbridge Partners have held talks to increase their stake in WeWork China to a majority position, at around a $1 billion valuation, per Reuters. http://axios.link/hevQ
• Turnspire Capital Partners acquired the assets of MPI Holdings, a manufacturer of fineblanked metal components. www.mpiproducts.com
• Veritas Capital agreed to buy Campus Management, a Boca Raton, Fla.-based provider of student information systems and other software for higher ed, from Leeds Equity. www.campusmanagement.com
• WHP Global, a New York-based portfolio company of Oaktree Capital Management, agreed to buy the Joseph Abboud trademarks for $115 million from Tailored Brands (NYSE: TLRD).
www.whp-global.com
Correction: One Rock Capital Partners received shareholder approval for its $932 million take-private acquisition of Innophos, a Cranbury, N.J.-based food additives maker. Yesterday's edition inaccurately reported that the deal has closed.
Public Offerings
🚑 I-Mab, a Chinese biopharma company focused on cancer and autoimmune diseases, raised $104 million in its IPO. It priced shares at $14 (within $12-$15 range), and will trade on the Nasdaq (IMAB). I-Mab used Jefferies and CICC as lead underwriters, and had raised $370 million in VC funding from firms like C Bridge Capital (38.9% pre-IPO stake, Tasly Holding (14.3%), Hony Capital (8.4%), Hillhouse Capital, Hopu Investment, EDBI, Ally Bridge Group, and CDH Investments.
• LIZHI, a Chinese podcasting platform, raised $45 million in its IPO. It priced shares at $11 (low end of range), for a fully-diluted market value of $503 million. The company will trade on the Nasdaq (LIZI), used Credit Suisse and Citi as lead underwriters, and reports an $8 million net loss on $71 million in revenue for the first nine months of 2019. Backers include Matrix Partners China and Morningside Ventures.
• StepStone Group, an alternative investments firm, hired Morgan Sachs, Morgan Stanley, and JPMorgan to lead its upcoming IPO, per Reuters. http://axios.link/wgX3
• Velocity Financial, a Westlake Village, Calif.-based mortgage lender backed by Snow Phipps, raised $94 million in its IPO. The company priced shares at $13 (below $14-$16 range), for an initial market cap of $247 million. It will trade on the NYSE (VEL) and used Wells Fargo as lead underwriter.
Liquidity Events
• TA Associates is seeking a buyer for Orion Advisor Solutions, an Omaha-based provider of portfolio management software to financial advisors, per Barron's. The company could fetch nearly $2 billion. http://axios.link/gRAg
More M&A
• Access, a top Nigerian lender, acquired Kenya's Transnational Bank. http://axios.link/aSPW
• DuPont (NYSE: DD) is considering a sale of its electronics unit, or a spinout via a Reverse Morris Trust, per Bloomberg. http://axios.link/W2bb
• Jet Airways, a bankrupt Indian airline, agreed to sell its Dutch assets to KLM. http://axios.link/gri7
• Toshiba (Tokyo: 6502) succeeded it its takeover efforts for Japanese chip-making equipment company NuFlare Technology (T: 6256), in which it already held a 52% stake, beating out Hoya (T: 7741). http://axios.link/IQSR
• Volkswagen agreed to buy a 20% stake in listed Chinese electric vehicle battery maker Guoxuan, per Reuters. http://axios.link/Dy0q
Fundraising
• 415 Capital, a German VC firm, held a $20 million first close on a $100 million-targeted medtech fund. http://axios.link/5Qa0
🚑 Frazier Healthcare Partners raised $617 million for its latest life sciences-focused VC fund. http://axios.link/xPr7
• NextView Ventures is raising $75 million for its fourth fund, per an SEC filing. www.nextviewventures.com
• Jennifer Yu, a former China dealmaker at Rothschild & Co., is raising $800 million for a private equity fund, per Bloomberg. http://axios.link/pJYQ
It's Personnel
• Boyden, an executive search firm, promoted Anita Pouplard to head of its global private equity and venture capital practice. www.boyden.com
• Chris Young is stepping down as CEO of cybersecurity company McAfee, and will become a senior advisor to McAfee owner TPG Capital. He'll be succeeded by former BMC Software CEO Peter Leav. http://axios.link/hBGS
Final Numbers
🙏 Thanks for reading Axios Pro Rata! Please ask your friends, colleagues, and pinball wizards to sign up.