April 16, 2019
Top of the Morning
Wall Street banks last fall told Uber that it could fetch a $120 billion valuation in its IPO. What we didn't realize that the time was just how important that specific figure was to Uber CEO Dara Khosrowshahi.
Khosrowshahi stands to make a boatload of money if Uber maintains an average fully-diluted valuation of at least $120 billion during a period of 90 consecutive trading days, according to a footnote in the company's IPO registration document.
Specifically, he'd be entitled to stock options to buy 1.75 million shares. The fair market value when those shares began vesting last May was $59 million, but would be substantially higher at a $120 billion valuation (yes, even fully-diluted).
For context, 1.75 million is more than all of the other stock options Khosrowshahi could earn. He also currently holds just under 200,000 actual shares, and last year received a $1 million salary and $2 million cash bonus.
For further context, he left over $180 million of options on the table when he left Expedia to take the Uber job.
This potential options grant is part of his original employment agreement, not something specifically tied to the IPO.

Just to give Khosrowshahi some heartburn, Lyft shares closed yesterday at $56.11. That's 22% below the IPO price and just 18.5% above the final private share price.
Just to give Khosrowshahi some antacid, both Zoom and Turning Point Therapeutics this morning increased their IPO size. Neither is a transportation company, but the moves do suggest that Lyft hasn't softened the broader IPO market. Will be interesting to see if we get an amended filing from Pinterest over the next 24 hours...
• Reuters reports that U.S. online lenders "are scrutinizing loan quality, securing long-term financing and cutting costs, as executives prepare for what they fear could be the sector's first economic downturn."
The sector is faces pressures in China, where the P2P sub-sector has been put into limbo by a new licensure scheme.
The FT says that Dianrong, which has raised over $550 million and was co-founded by a LendingClub co-founder, has responded by cutting 2,000 jobs and begun seeking another $100 million to "weather the clampdown."
• On the docket: H.I.G. Capital is being sued by translation services company TransPerfect Global, which claims the private equity firm improperly obtained confidential company data during a 2015 auction process and then used that information to benefit a TransPerfect that H.I.G. subsequently bought.
🎧 Pro Rata Podcast: Our new episode is a conversation with Bill Weld, the former Massachusetts governor who wants to be a spoiler in the Republican primary. We talk taxes, tech and Trump. Listen here.
The BFD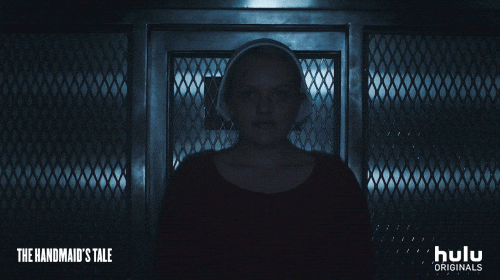 AT&T (NYSE: T) sold its 9.5% stake in Hulu back to the streaming joint venture for $1.43 billion. It had acquired the position via its purchase of Time Warner, with proceeds being used to pay down debt largely accumulated from that deal.
Why it's the BFD: This lets Disney increase its stake in Hulu from 60% to 66%, just as it's planning to unveil its own Disney+ streaming service to compete with Netflix.
Yes, AT&T continues to prep its own streaming service, because media companies are punishing us for deriding the cable bundle.
Calendar: Netflix announces Q1 earnings after market close today.
Bottom line: "Even if Disney+ isn't a Netflix-killer on its own, it could offer a discounted alternative that also includes Hulu and ESPN+." — Sara Fischer, Axios Media Trends
Venture Capital Deals
• SpaceX is raising up to $510 million in new equity funding, per a Delaware stock authorization. http://axios.link/8wnV
• Sila Nanotechnologies, an Alameda, Calif.-based battery materials company, raised $170 million in Series E funding. Daimler AG led, and was joined by return backers Bessemer Venture Partners, Chengwei Capital, Matrix Partners, Siemens Next47 and Sutter Hill Ventures. www.silanano.com
🚑 Ro, a direct-to-consumer pharmacy and digital health company, raised $85 million at a $500 million valuation led by FirstMark Capital, per TechCrunch. http://axios.link/9w9e
🚑 EveryWell, an Austin, Texas-based in-home health testing platform, raised $50 million from Highland Capital Partners and return backers Goodwater Capital, Next Coast Ventures and NextGen Venture Partners. http://axios.link/qVB4
• BacklotCars, a Kansas City-based online wholesale automotive marketplace, raised $25 million in Series B funding. Stripes Group led, and was joined by Origin Ventures, Pritzker Group VC, Rise of the Rest Seed Fund, Royal Street Ventures, KCRise Fund and Chaifetz Group. http://axios.link/MfzC
• Zencargo, a London-based provider of freight forwarding software, raised $19 million in Series A funding led by Holtzbrinck Ventures. http://axios.link/2GSJ
• Amenity Analytics, a New York-based business insights platform, raised $18 million in Series B funding. Starr Cos. Led, and was joined by Allstate and return backers Intel Capital and State of Mind Ventures. http://axios.link/6KYn
• 3DSignals, a developer of acoustic-based analytics for industrial machines, raised $12 million in Series A funding led by Stateof Mind Ventures. www.3dsignals.com
• Leapwork, a Copenhagen-based provider of process automation software, raised $10 million from DN Capital and e.ventures. http://axios.link/qfdE
🚑 Sword Health, a New York-based maker of physical therapy hardware, raised $8 million in Series A funding led by Khosla Ventures. http://axios.link/Ffhl
• Splitty, an Israel-based hotel booking platform, raised $6.75 million in Series A funding. Fosun International led, and was joined by 2bAngels, Techstars Ventures, Cockpit Innovation and 11-11 Ventures. www.splittytravel.com
• Skoove, a Berlin-based piano e-learning platform, raised €3 million from Caparuca, MGO Digital Ventures, Ringier Digital Ventures, Egora Holding, IBB Beteiligungsgesellschaft and High-Tech Gründerfonds. http://axios.link/qjhC
Private Equity Deals
🌶 L Catterton completed its previously-announced acquisition of hot sauce maker Cholula. http://axios.link/LUdf
• Siris Capital Group agreed to buy Electronics For Imaging (Nasdaq: EFII), a Fremont, Calif.-based digital printer, for around $1.6 billion, or $37 per share (26% premium over Friday's closing price). http://axios.link/tNfQ
🚑 Symplr, a Houston-based portfolio company of Clearlake Capital and SkyKnight Capital, acquired IntelliSoft, a Nashua, N.H.-based provider of medical credentialing and provider enrollment software. www.symplr.com
Public Offerings
• Centauro, a Brazilian sporting goods retailer, priced its IPO near the bottom of its 12.10-14.70 reais range, per Reuters. http://axios.link/O7rM
• ConversionPoint, a Newport Beach, Calif.-based SaaS platform for marketing and e-commerce, filed for a $40 million IPO. It plans to trade on the Nasdaq (CPTI) with Oppenheimer & Co. as lead underwriter, and reports a $33 million net loss on $40 million in revenue for 2018. www.conversionpoint.com
• EQT Partners added Goldman Sachs and Morgan Stanley to its banking advisory group as it considers an IPO, per Bloomberg. JPMorgan and SEB also remain involved. http://axios.link/JPXe
• Sonim Technologies, a San Mateo, Calif.-based maker of mobile phones for industrial and public sector customers, filed for a $58 million IPO. It plans to trade on the Nasdaq (SONM) with Oppenheimer & Co. as lead underwriter, and reports $1.3 million of net income on $136 million in revenue for 2018. Shareholders include B. Riley Financial (20% pre-IPO stake), Investec (8.9%) and Motorola Solutions (8.3%). www.sonimtech.com
🚑 Turning Point Therapeutics, a San Diego-based developer of tyrosine kinase inhibitors for treating lung cancer and solid tumors, increased the number of shares being offered in its IPO from 7.35 million to 8.8 million. It still plans to price shares at between $16-$18 and trade on the Nasdaq (TPTX) with Goldman Sachs as lead underwriter. The pre-revenue company raised around $76 million in VC funding from firms like Cormorant Asset Management (13.3% pre-IPO stake), OrviMed (8.2%), S.R. One (8.2%), Foresite Capital (6.3%) and VenBio Partners (6.3%). www.tptherapeutics.ocm
• Zoom Video, a San Jose, Calif.-based videoconferencing company, upped its IPO price range from $28-$32 to $33-$35. It still plans to offer 20.87 million shares, but now would have an initial of around $8.7 billion (were it to price in the middle). The company reports $7.6 million of net income on $331 million in revenue for 2018, and raised around $160 million in VC funding from firms like Emergence Capital Partners (12.5% pre-IPO stake) and Sequoia Capital (11.4%).
Liquidity Events
• Centerbridge Partners is considering a sale process for Reddy Ice Holdings, a Dallas-based packaged ice company, per Bloomberg. http://axios.link/aFBH
More M&A
⛽ Ineos Group (UK) and Delek Group (Israel) are frontrunners to buy a portfolio of North Sea oil and gas fields being sold by Chevron (NYSE: CVX) for upwards of $2 billion, per Bloomberg. http://axios.link/xwXJ
• Salesforce (NYSE: CRM) is paying $300 million to acquire Salesforce.org, its own external philanthropy group. http://axios.link/O0OH
⛽ Twelve Seas Investment (Nasdaq: BROG) agreed to buy Brooge Petroleum & Gas, a UAE-based oil storage and services company, for around $1 billion. http://axios.link/w8IK
Fundraising
• DCP Capital, a Chinese buyout firm led by former KKR China heads David Liu and Julian Wolhardt, has raised around $2.5 billion for debut funds, per Bloomberg. http://axios.link/fd4N
It's Personnel
⛽ Pooja Goyal is joining The Carlyle Group as a partner and head of its renewable and sustainable energy group. She previously was with Goldman Sachs. www.carlyle.com
• Monk's Hill Ventures of Singapore has promoted both Michele Daoud and Justin Nguyen to partner. http://axios.link/MT0o
• David Wells is leaving Goldman Sachs to join PR firm Prosek Partners as president. www.prosek.com
Final Numbers