Axios Pro Rata
December 14, 2020
🎧 Axios Re:Cap speaks with LabCorp CEO Adam Schechter about the past, present and future of COVID-19 testing. Listen via Apple, Spotify or Axios.
Top of the Morning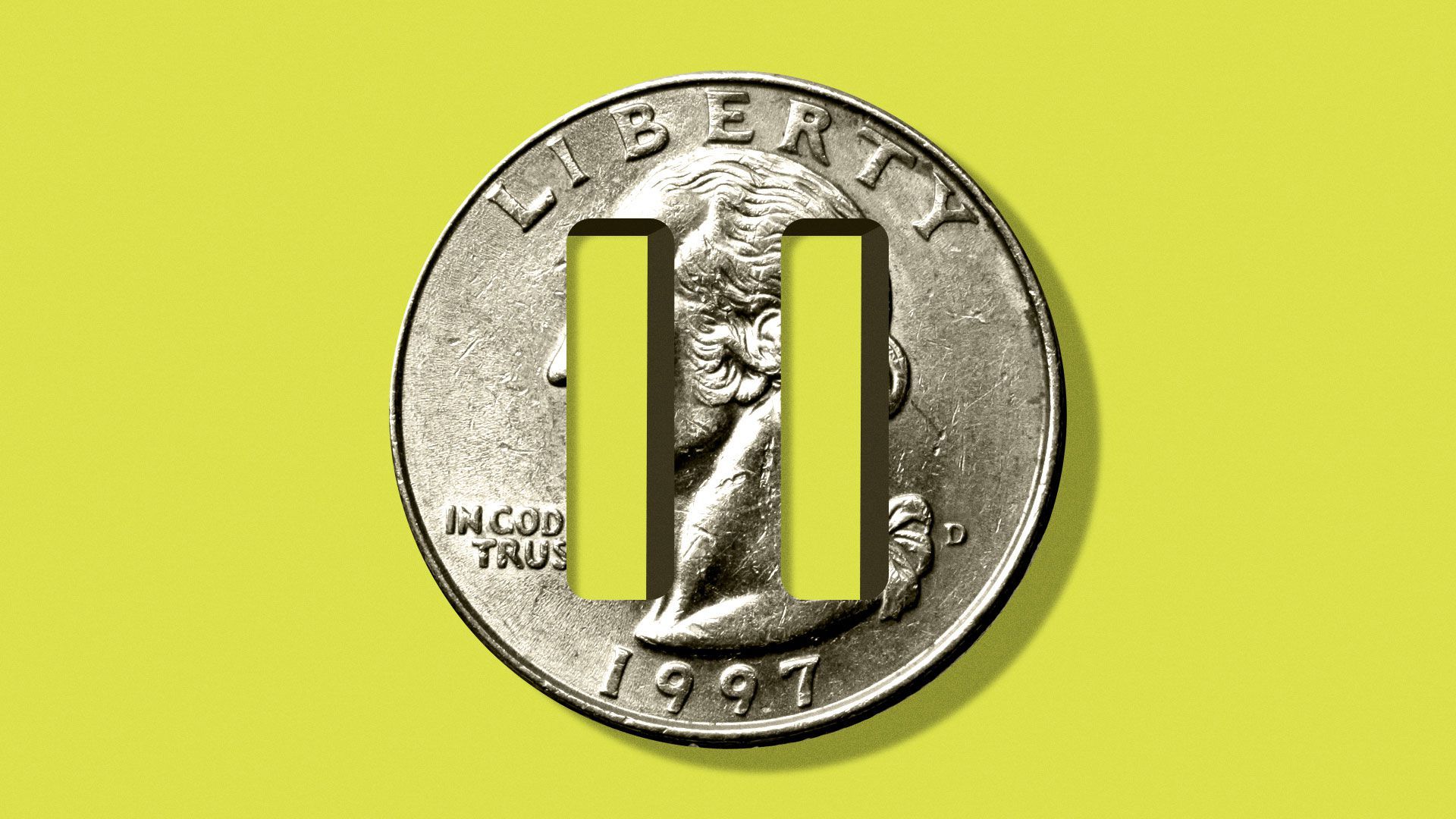 The 2020 unicorn IPO stampede has hit a speedbump.
Driving the news: Gaming platform Roblox postponed its IPO until early 2021, and fintech Affirm is likely to do the same.
What to know: Neither delay reflects soft investor interest or other concerns about the underlying businesses. Instead, they're about broader IPO market issues.
Inside Roblox: The company had planned to include a large secondary slug for employees, per sources familiar with the process.
Then Roblox saw the massive first-day pops for Airbnb and DoorDash — despite both companies using share price matching systems from Morgan Stanley and Goldman Sachs, respectively — and got worried that its own people would feel shortchanged.
The board voted Friday to delay and the company is now working to redesign the offering, possibly by cutting down the secondary size and unlocking a percentage of vested employee shares.
Roblox CEO Dave Baszucki shared the news with employees via email, writing in part: "We've seen companies take innovative approaches to creating a more market-based relationship between investors and companies. Based on everything we have learned to date, we feel there is an opportunity to improve our specific process for employees, shareholders and future investors both big and small."
To be sure, the move is unlikely to thrill all "Robloxians," particularly any of those banking on pre-holiday liquidity.
Inside Affirm: As of yesterday the company was still hoping to IPO in 2020, by launching the roadshow today, getting the book covered by a few deep pockets and pricing next Monday night. But that hasn't happened as of this writing, and it's a tight timing needle to thread.
Affirm is also frustrated by the "pop" issue, but sources place most of the delay blame on the SEC — claiming it's been difficult to get prompt responses.
This is an issue that bankers have grumbled about for weeks, seemingly driven by the flood of registration documents, but it didn't seem to cause timing problems for anyone else (including Wish, which filed for its IPO two days after Affirm, but still plans to price this week.
One variable might have been Affirm's recent move to buy PayBright for C$340 million. The deal was announced via press release on Dec. 3, but not referenced in a publicly-available SEC filing until earlier this morning.
Systemic risk: Both Roblox and Affirm still plan to go public soon, although it's not yet clear how the first-day pop issue will be resolved.
Those new "hybrid" systems, first used for the Unity Software IPO, have failed to stem pricing volatility, which was their primary purpose.
There's just a massive delta right now between what large institutional investors and retail investors will pay for growth, and new issues do need some sort of active float (whether that be to private banking clients, Robinhood, or someone else).
No company wants to miss out on the entire pop, but the bigger fear is trading down below the IPO price when lockups expire.
The bottom line: No one has cracked the bull market IPO code.
The BFD
The Blackstone Group has completed its $400 million preferred stock investment in cybersecurity firm FireEye (Nasdaq: FEYE), with ClearSky also participating. The deal was announced in late November.
Why it's the BFD: FireEye stunned the cybersecurity world last week by admitting its systems were breached by what it called "a nation with top-tier offensive capabilities." The disclosure now appears to have been the bleeding edge of a much larger hack that was allegedly conducted by Russia's foreign intelligence service, with victims including the U.S. Treasury and Commerce Departments.
Deal details: The preferred shares convert into common at $17.25 per share. FireEye stock closed trading Friday at $13.83, having fallen more than 10% last week due to the intrusion.
Bottom line: "The hacking operation exposed as many as hundreds of thousands of government and corporate networks to potential risk and alarmed national-security officials in the Trump administration as well as executives at FireEye, some of whom view it as far more significant than a routine case of foreign cyber espionage." — Dustin Volz, WSJ
Venture Capital Deals
• LendingHome, a San Francisco-based mortgage marketplace lender, raised $75 million in Series E funding led by Benefit Street Partners. It also promoted COO/CFO Michael Bourque to CEO, with co-founder Matt Humphrey to continue serving on the board. http://axios.link/6Qoo
• German Bionic, a German developer of industrial exoskeletons, raised $20 million in Series A funding. Samsung Catalyst Fund and MIG AG co-led, and were joined by Storm Ventures, Benhamou Global Ventures and IT Farm. http://axios.link/1ppc
• Dreamdata, a Denmark-based revenue attribution platform, raised $4.4 million. InReach Ventures and Crowberry Capital co-led, and were joined by Seedcamp, Futuristic.vc and Preseed Ventures. http://axios.link/hggo
• Cledara, a London-based SaaS purchase and management platform, raised $3.4 million. Nauta Capital led, and was joined by return backer Anthemis. http://axios.link/Jx8i
• Appboxo, a Singapore-based mini-app ecosystem for developers, raised $1.1 million in seed funding from Founders Fund, 500 Durians, Plug & Play Ventures and Antler. http://axios.link/nj57
Private Equity Deals
• Apollo Global Management sponsored a recapitalization of Alorica, an Irvine, Calif.-based provider of customer experience solutions, via a $750 million preferred equity and debt investment. www.alorica.com
🚑 EQT Partners offered to buy Swedish contract pharmaceutical maker Recipharm (STO: RECI) for around $2.8 billion. http://axios.link/ntg3
• Montagu Private Equity agreed to acquire the education software unit of Capita (LSE: CPI) for up to £343 million (£298m upfront). Montagu also agreed to buy ParentPay, a British digital payment system for education, and will merge the two businesses. http://axios.link/Y4QW
• MSP Sports Capital agreed to buy a 15% stake in Formula One team McLaren Racing at a £560 million valuation. The position could climb to 33% by the end of 2022. http://axios.link/bxyY
• USI Insurance Services, a Valhalla, N.Y.-based portfolio company of KKR, acquired Venneberg Insurance, a Sitka, Alaska-based risk management and insurance agency. www.usi.com
• Vista Equity Partners agreed to buy Pluralsight (Nasdaq: PS), a Utah-based provider of workforce development software, for $3.5 billion, or $20.26 per share (6.7% premium over Friday's closing price). http://axios.link/az84
• Wells Fargo (NYSE: WFC) is in talks to sell its student loan portfolio to a private equity group that includes Apollo Global Management and The Blackstone Group, per Bloomberg. http://axios.link/VcM3
Public Offerings
• Four companies plan to go public this week on U.S. exchanges: Wish, Upstart, BioAtla and Midwest Holding. http://axios.link/LFCm
🍔 Burger King India raised around $110 million in its IPO on the BSE, and saw its shares climb 88% on their first day of trading. http://axios.link/2riM
Liquidity Events
• The Carlyle Group is considering a sale or IPO for the industrial unit of Dutch specialty chemicals firm Nouryon, which could fetch around $3 billion, per Bloomberg. http://axios.link/9RTw
• The German government agreed to buy a 25.1% stake in German defense supplier Hensoldt from KKR for €464 million, per Reuters. http://axios.link/Lymc
• PTC (Nasdaq: PTC) agreed to buy Arena Solutions, a Foster City, Calif.-based provider of lifecycle management SaaS, for $715 million in cash. Arena had raised around $55 million from firms like JMI Equity, Scale Venture Partners, Otter Capital and GreyHawk Capital Partners. www.arenasolutions.com
• Reddit acquired Dubsmash, a New York-based short-video platform that had raised over $20 million from firms like Index Ventures, Eniac Ventures, Heartcore Capital, Balderton Capital and Sunstone Life. http://axios.link/IXQX
More M&A
• Aviva (LSE: AV), a British insurer, agreed to sell its Vietnam business to Canada's ManuLife (TSX: MFC). http://axios.link/PfXA
• Electronic Arts (Nasdaq: EA) agreed to buy British videogame developer Codemasters (AIM: CDM) for $1.2 billion, topping a rival bid from Take-Two Interactive (Nasdaq: TTWO). http://axios.link/wMRn
🚑 GlaxoSmithKline (LSE: GSK) offered to buy Eidos Therapeutics (Nasdaq: EIDX) for around $4.6 billion in stock, or $120 per share. This comes after BridgeBio (Nasdaq: BBIO), which holds a 60% stake in Eidos, offered to buy out minority stockholders for either $73.26 per share in cash or 1.85 in BridgeBio shares. http://axios.link/GDcJ
• Hitachi (Tokyo: 6501) agreed to sell a 60% stake in its non-Japan home appliances unit to listed Turkish consumer electronics company Arcelik for around $300 million. http://axios.link/bocU
• Huntington Bancshares (Nasdaq: HBAN) of Columbus, Ohio and Detroit-based TCF Financial (Nasdaq: TCF) agreed to merge in an all-stock deal, creating a regional banking group valued at around $22 billion. http://axios.link/ucLK
• State Street (NYSE: SST) is considering strategic options for its asset management business, per Bloomberg. http://axios.link/oX5z
• Vivendi (Paris: VIV) said it's in talks to buy French publishing group Prisma Media from Germany's Bertelsmann. http://axios.link/UWBO
Fundraising
• Balance Point Capital of Connecticut is targeting $425 million for its fifth private debt fund, per public pension documents. http://axios.link/Jx6C
🚑 Eurazeo was picked to manage a €420 million fund to invest in private healthcare companies, launched by the French Insurance Federation and the Caisse des Dépôts. www.eurazeo.com
• TTV Capital, an Atlanta-based VC firm focused on fintech startups, raised $127 million for its fifth fund. www.ttvcapital.com
• Waterland Private Equity of The Netherlands raised €2.5 billion for its eighth fund. http://axios.link/yRbB
Final Numbers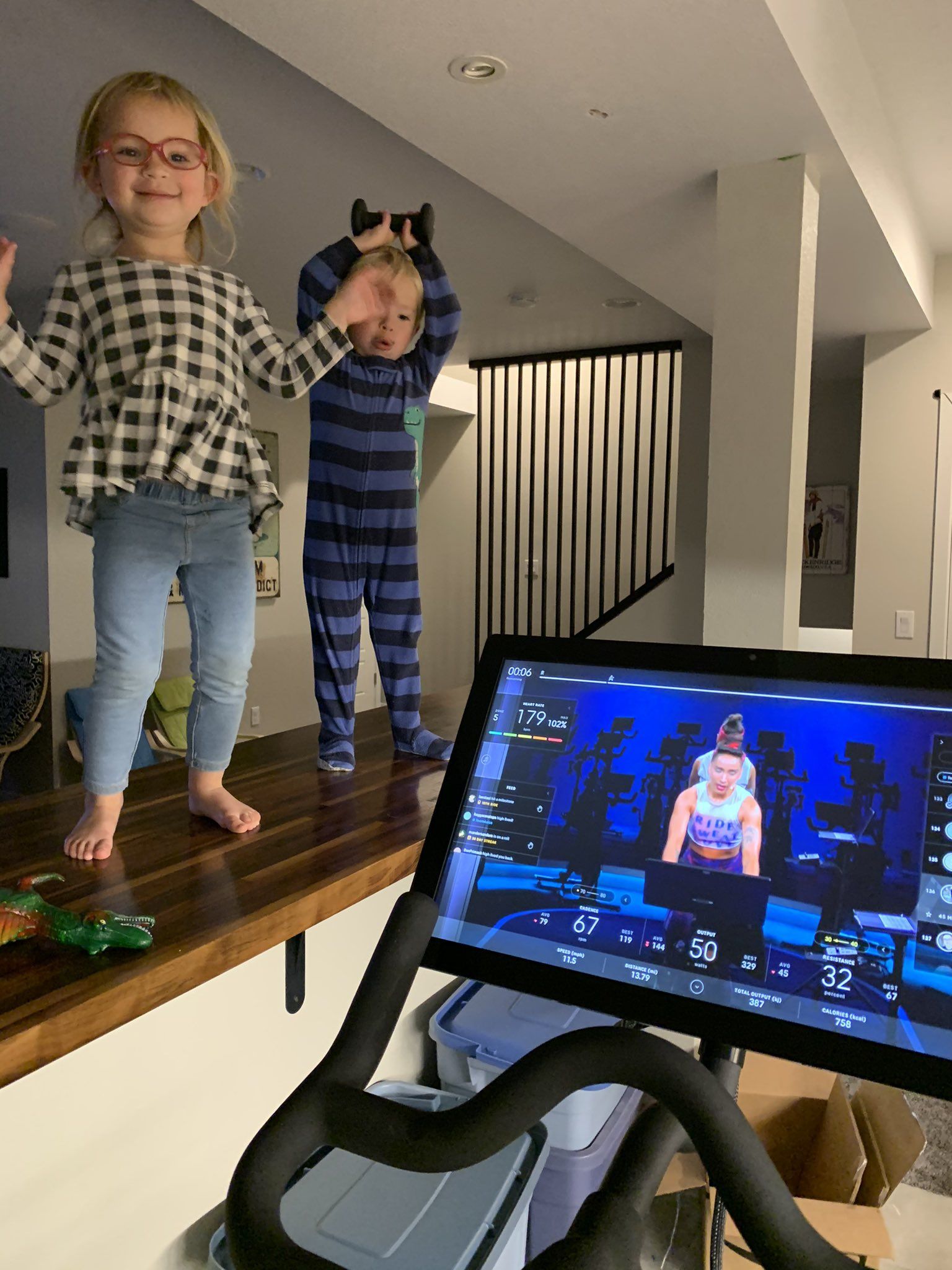 $200,000+
That's what Axios Pro Rata readers helped raise on Saturday, via our latest Peloton fundraising ride to benefit the Restaurant Strong fund.
Thank you so much to those of you who participated.
And to our generous donors, including: DoorDash, ChowNow, Cooley, Toast, BOND Capital, Casa Komos Beverage Group, Joe & Christie Marchese, Jonathan Heiliger, Axios and GGV Capital.
If you'd like to donate, please go here.
Huge gratitude to Bullish's Mike Duda, who was my partner in planning each of the four rides we did this year, raising over $1.5 million. Could not have done any of it without him!
✔️ Thanks for reading Axios Pro Rata! Please ask your friends, colleagues and fans of the Cleveland Baseball Club to sign up.