https://www.axios.com/newsletters/axios-pro-rata-f283015e-93e7-4861-ae1b-96c57afebb00.html?chunk=0#story0
Top of the Morning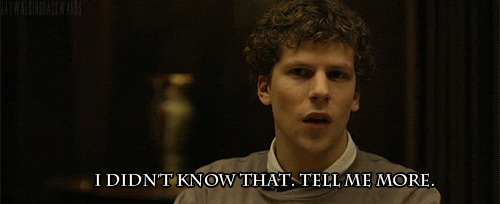 The questions were more pointed and the Facebook CEO was more eager to take offered breaks, but yesterday's House hearing still didn't uncover any new info that's likely to result in stringent legislation on digital data collectors.
Caveat: Congress isn't the only regulatory player here, as the FTC may still have its say. And pols of both parties could use Facebook as an election-season piñata.
Next: Rep. Greg Walden, who chaired yesterday's hearing, said he may call more tech CEOs to testify.
Here's a deeper recap, and a post on how conservatives kept pushing a censorship narrative and how some lawmakers asked for favors.
Bottom line from Wired's Jessi Hempel (via CNBC): "Facebook became a stand-in for a bigger question, which is: 'What do I really know about what the Internet has collected about me and what power do I have as a consumer to do anything about it?'"
• Today in Theranos: Buzzfeed published the confidential letter that Elizabeth Holmes recently sent to investors. But it seems they cut off the subject line which I imagine was: "Your best chance to throw good money after bad."
• Today in SoftBank: It does soccer now.
• Higher purpose: Former House Speaker John Boehner yesterday stunned cannabis legalization activists by joining cannabis investment firm Acreage Holdings as a senior advisor. He used to view pot as a gateway drug, but now says his thinking has evolved and that his joining Acreage could demonstrate that such evolution is politically acceptable.
But, but, but: Boehner is not a registered lobbyist, and his spokesman tells Axios that he "has no plans to lobby on this or any other issue."
• ICOhNo: The SEC is prepping a major crackdown on ICO issuers, according to Fox Business' Charlie Gasparino: "Cases have been trickling out in recent months, but according to securities lawyers a deluge of enforcement actions is expected sometime this year, given the immense caseload under scrutiny."
• Goofy: British regulators today ruled that Walt Disney Co. may be required to make an offer to buy all of Sky Broadcasting, if it succeeds in its purchase of 21st Century Fox's entertainment assets.
Axios' Sara Fischer tells me there is a chance (albeit a long-shot chance) that all of this could become moot, as Disney should be concerned by what's currently happening in the AT&T trial. Specifically, DoJ is using the issue of retransmission fees as one of its key economic arguments — basically saying that an AT&T-owned Turner would impose high fees for other telcos to access its content (something turner denies it would do). Disney/Fox is a different type of deal, but their collective size would still create mega-leverage over what distributors could be charged for its content.
In short: A loss for AT&T might also be a loss for Disney and 21st Century Fox.
• Toy story: Toys "R" Us attorneys yesterday told a bankruptcy court that they've received multiple bids north of $1 billion for its Asia business, and that there also is robust interest in the Central European business. Plus, U.S. liquidation sales are above plan ($500m vs. $348m). In other words, creditors may do better than expected. Employees still get zero severance.
https://www.axios.com/newsletters/axios-pro-rata-f283015e-93e7-4861-ae1b-96c57afebb00.html?chunk=1#story1
The BFD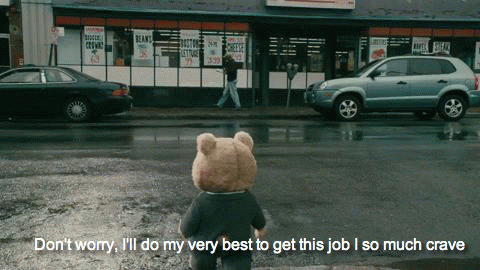 Checkr, a San Francisco-based provider of automated background checks for employers, raised $100 million in Series C funding. T. Rowe Price led, and was joined by return backers like Accel and Y Combinator.
Why it's the BFD: Because Checkr's software is designed, in part, to open employment opportunities to the millions of Americans with criminal records.
For example: You run screens on everyone who applies for a non-driving job, and preemptively eliminate everyone with criminal histories. Checkr then might inform you that the qualified applicant pool would grow by 5% if you allowed those with DUI convictions (or perhaps only those w/ DUI convictions from more than 5 years ago). It's not something a client must avail themselves of, but it could be valuable for both ex-cons (who struggle to find work, thus raising recidivism rates) and for employers (particularly in a red-hot labor market).
Bottom line: Checkr originally launched to work with on-demand employers who needed quick turnaround times, but claims to have since begun making inroads into the Fortune 1000. It currently runs around 1 million monthly background checks.
https://www.axios.com/newsletters/axios-pro-rata-f283015e-93e7-4861-ae1b-96c57afebb00.html?chunk=2#story2
Venture Capital Deals
• Revolut, a London-based currency exchange app, is raising between $150 million and $250 million led by DST Global at a valuation of around $1.4 billion, per Recode. http://axios.link/l4It
🚑 Enterprise Therapeutics, a British biotech startup focused on respiratory diseases, raised around $41 million in Series B funding. Versant Ventures and Novartis Venture Fund co-led, and were joined by Forbion and return backers Epidarex Capital and IP Group. http://axios.link/T0dX
• Zaius, a provider of customer data unification solutions for brands, raised $30 million in Series B funding led by Insight Venture Partners. http://axios.link/Sfrd
• OPAQ Networks, a Herndon, Va.-based network security cloud company, raised $22.5 million in Series B funding. Greenspring Associates was joined by return backers Columbia Capital and Harmony Partners. www.opaqnetworks.com
• OwnBackup, an Israeli data backup and recovery startup, raised $15.5 million in new funding. Vertex Ventures and return backer Insight Venture Partners co-led, and were joined by Innovation Endeavors, Oryzn Capital and Salesforce Ventures. www.ownbackup.com
• Verkada, a San Mateo, Calif.-based IoT video security startup, raised $15 million in new funding. Next47 led, and was joined by First Round Capital and Hans Robertson. www.verkada.com
• Element, a developer of decentralized biometric identity solutions, raised $12 million in Series A funding co-led by PTB Ventures and GDP Ventures. http://axios.link/DMHD
🚑 Nomad Health, a New York-based online marketplace for healthcare jobs, raised $12 million in Series B funding. Polaris Partners led, and was joined by return backers First Round Capital, RRE Ventures and .406 Ventures. www.nomadhealth.com
🚑 RubrYc Therapeutics, a San Ramon, Calif.-based biotherapeutics discovery business, raised $10 million in Series A funding. Third Point Ventures led, and was joined by Paladin Capital Group and Vital Venture Capital. www.rubryc.com
• vTime, a UK-based social VR startup, raised $7.6 million in Series A funding. Deepbridge Capital led, and was joined by MSIF. http://axios.link/9exm
• Cluno, a Munich-based "car subscription" service, raised €7 million in Series A funding led by Acton Capital. http://axios.link/FLLp
🚑 Common Sensing, a Cambridge, Mass.-based injectible medicines startup, raised $6.6 million in Series A funding. Waterline Ventures led and was joined by New World Health, Royal Philips and Haselmeier. www.common-sensing.com
Zoom.ai, a Toronto-based provider of workplace automation solutions, raised C$3.1 million in new seed funding from Evolution Equity Partners, Betaworks, BDC, Good News Ventures, Two Small Fish Ventures, North Spring Capital. www.zoom.ai
🚑 GlaxoSmithKline (LSE: GSK) has agreed to sell its rate disease gene therapy portfolio to Orchard Therapeutics, a British gene therapy startup that recently raised $110 million in Series B funding co-led by Ballie Gifford and ORI Capital. GSK will receive a 19.9% stake in Orchard, plus possible royalties and milestone payments related to the transferred drugs. http://axios.link/jSJc
https://www.axios.com/newsletters/axios-pro-rata-f283015e-93e7-4861-ae1b-96c57afebb00.html?chunk=3#story3
Private Equity Deals
• ABRY Partners has acquired SiteLock, a Scottsdale, Ariz.-based provider of website security solutions. www.sitelock.com
☕ Continental Services, a Detroit-based portfolio company of New Heritage Capital, has acquired Metro Vending Service and 24 Hour Vending, both providers of vending and office coffee services in the Detroit area. www.continentalserves.com
• FirstGroup (LSE: FGP), an operator of trains and school busses, said that it has rejected an unsolicited and "highly conditional" takeover proposal from Apollo Global Management. http://axios.link/bFZ6
• The ICP Group, an Andover, Mass.-based portfolio company of Audax Private Equity, has acquired Pli-Deck Systems, a Murrieta, Calif.-based manufacturer of specialty coatings for the building industry. www.plideck.com
• JR Automation Technologies, a Holland, Mich.-based automated equipment manufacturer owned by Crestview Partners, has purchased two Ogden, Utah-based companies: Setpoint Systems, a provider of automation solutions, and Setpoint Inc., a maker of custom rides and attractions for amusement parks. www.jrauto.com
• Ontario Teachers' Pension Plan has agreed to acquire around a 40% stake in luxury camping company European Camping Group from The Carlyle Group and Montefiore at an enterprise value of around €700 million, per the FT. http://axios.link/4xuL
• Smarte Carte, a St. Paul, Minn.-based portfolio company of 3i Group, acquired Aviation Mobility, a Charlotte-based provider of wheelchairs for the commercial aviation sector. www.smartecarte.com
https://www.axios.com/newsletters/axios-pro-rata-f283015e-93e7-4861-ae1b-96c57afebb00.html?chunk=4#story4
Public Offerings
• Avast, a British anti-virus software maker owned by CVC Capital Partners, is prepping a London IPO that could raise upwards of $1 billion ($200m primary). Per Reuters: "That would represent the largest ever UK technology IPO and puts it head to head with British competitor Sophos, the only other cybersecurity firm listed in London."
• Springer Nature, the BC Partners-backed publisher of magazines Nature and Scientific American, is planning to raise €1.2 billion in a Frankfurt IPO. http://axios.link/X43M
• Zuora, a Foster City, Calif.-based provider of subscription billing software, raised $154 million in an IPO. It priced 11 million shares at $14 (above upwardly-revised range), giving it an initial market cap of around $1.4 billion. The company will trade on the NYSE under ticker ZUO while Goldman Sachs served as lead underwriter. Zuora has raised around $250 million in funding from backers like Benchmark (11.1% pre-IPO stake), Wellington Management (9.4%), Shasta Ventures (8.3%), Tenaya Capital (6.6%) and Redpoint Ventures (6.5%). www.zuora.com
https://www.axios.com/newsletters/axios-pro-rata-f283015e-93e7-4861-ae1b-96c57afebb00.html?chunk=5#story5
Liquidity Events
• Actera Group and Esas Holdings have agreed to sell Turkish freight shipper U.N. Ro-Ro to Denmark's DFDS for €950 million. http://axios.link/2L7m
• Jet Aviation, a unit of General Dynamics (NYSE: GD) has agreed to buy Hawker Pacific Airservices, an Australian aviation services provider, from Britton Hill Partners for $250 million.
• Palo Alto Networks (NYSE: PANW) has agreed to acquire Israeli cybersecurity company Secdo that had raised around $10 million in VC funding from firms like Rafael Development Corp. Calcalist put the purchase price at around $100 million. http://axios.link/aSLK
• WeWork has agreed to buy Chinese co-working space operator Naked Hub from backers like Gaw Capital Partners. http://axios.link/EjEB
https://www.axios.com/newsletters/axios-pro-rata-f283015e-93e7-4861-ae1b-96c57afebb00.html?chunk=6#story6
More M&A
• Bayer has agreed to sell its digital farming business to BASF in order to gain antitrust approval for its proposed purchase of Monsanto. http://axios.link/XenT
• International Airways Group (LSE: ICAG), the owner of British Airways, is considering a takeover bid for Norwegian Air Shuttle (Oslo: NWC), per Bloomberg. http://axios.link/kp4S
• Key Safety Systems, a Michigan-based unit of China's Ningbo Joyson Electronic, has completed its $1.6 billion purchase of Takata, the Japanese auto parts maker whose defective air-bags (and related cover-up) led to nearly two dozen deaths and 70 million recalls. http://axios.link/Zhq2
• Playtech (LSE: PTEC) has agreed to acquire a 70.6% stake in listed Italian betting gaming firm Snaitech for around €291 million. http://axios.link/b3SR
https://www.axios.com/newsletters/axios-pro-rata-f283015e-93e7-4861-ae1b-96c57afebb00.html?chunk=7#story7
Fundraising
• BHG Capital has been launched as an Australian private equity firm by Ben Gray (ex-head of Australia for TPG Capital), Simon Harle (ex-TPG) and Robin Bishop (ex-Macquarie Capital).
• General Atlantic has raised $3.3 billion for its third closed-end growth equity fund (it previously raised via an evergreen fund strategy). http://axios.link/11y5
• UVC Partners, a German VC firm, has raised over €82 million for its second fund. www.uvcpartners.com
https://www.axios.com/newsletters/axios-pro-rata-f283015e-93e7-4861-ae1b-96c57afebb00.html?chunk=8#story8
It's Personnel
• Ann Chung (ex-JH Whitney) has joined Fremont Group, the private investment arm of the Bechtel family office, as a principal.
• Brett Skolnik has joined Baird's investment banking group as a healthcare-focused managing director. He previously was with BMO Capital Markets. www.rwbaird.com
https://www.axios.com/newsletters/axios-pro-rata-f283015e-93e7-4861-ae1b-96c57afebb00.html?chunk=9#story9
Final Numbers
Calendar context: The House today votes on a balance budget amendment and a bill to slash some spending from the recently-passed omnibus. Don't expect either to become law.
Macro: Minutes released yesterday from the Fed's March meeting indicated renewed faith that inflation will hit the 2% mark, and contained warnings that additional rate hikes could be needed to slow economic growth.
Math, per WaPo's Tory Newmyer: "The Treasury Dept reported collecting nearly $600 billion less than it spent in the first half of the fiscal year — an imbalance that swelled 14% over the same period the year before." 
Go deeper at Axios: How the GOP learned to stop worrying about deficits.