February 25, 2019
Top of the Morning
Three years after bankrolling 3G Capital's buyout of Kraft Heinz, Warren Buffett this morning admitted that he overpaid.
"The business does not earn more because you pay more for it," he told CNBC.
He still will not criticize his regular dance partners at 3G, despite the fact that they are the very type of cost-cutting private equity firm that Buffett otherwise rails against.
Axios' Felix Salmon reminds us that Unilever dodged a bullet in rejecting a $143 billion takeover offer from Kraft Heinz in early 2017.
The company's stock was hammered last Friday, after disclosing massive writedowns, an SEC subpoena related to internal controls and a dividend cut.
Next up for Kraft Heinz could be a whole slew of divestitures, most likely to private equity firms that know how to wring cash out of tired consumer brands. First up, reportedly, will be Maxwell House, which could fetch $3 billion.
• Speaking of divestitures... GE earlier this morning agreed to sell its biopharma biz to Danaher Corp. for $21.4 billion.
It's the first major divestiture under new CEO Larry Culp, and also means a sale of GE's broader healthcare unit is now on hold.
Wall Street approves, sending GE shares up 14% as of this writing.
Per Bloomberg: "While GE still faces a range of challenges, the bio-pharma sale will bring in cash as the company rushes to strengthen its balance sheet."
• Ripples: Last month we reported on plans to launch a "hostile takeover" of XRP, the $13 billion cryptocurrency controlled by a VC-funded, Silicon Valley company called Ripple.
The story caused an army of XRP trolls to basically blow up my Twitter feed, following a less-than-complimentary tweet from Ripple CEO Brad Garlinghouse.
It also ended the hostile takeover attempt, according to an email sent last Wednesday from the scheme's leader, Vishal Harpalani, to current and prospective investors.
Per the email, which was obtained by Axios' Kia Kokalitcheva: "Last month, Axios leaked details of our plan to conduct a hostile takeover of Ripple's cryptocurrency, XRP. Due to this, it would be prudent to assume that Ripple has obtained enough information to prepare a response to the hostile takeover, significantly affecting the efficacy of the plan. Since we believe that the takeover now has a low probability of success, we can no longer go forward with the strategy... we feel that the correct decision is to wind down the project and return capital."
The BFD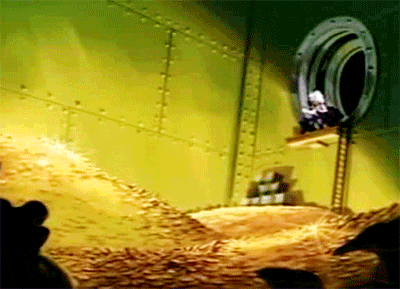 Barrick Gold (TSX: ABX) made an $18 billion hostile takeover offer for Newmont Mining (NYSE: NEM), in order to create the world's largest gold miner. But the
Why it's the BFD: Because this would be the end game for what has been a stunningly swift consolidation of the gold mining sector. Barrick last fall bought Rangold for $6.5 billion, creating the world's largest gold miner. Then, just last month, Newmont agreed to buy Goldcorp for $10 billion in order to create... well, you guessed it. At the time of that last deal we wrote: "Your move Barrick.
Caveat: If Barrick succeeds in this deal, which is far from certain, Newmont would have to terminate its deal for Goldcorp.
Bottom line: "The offer sets up a showdown between management teams at two of the mining industry's fiercest rivals. Barrick has long considered merging with Newmont, America's largest listed miner, to pair up their large gold-mining operations in Nevada and create an industry giant that would dwarf the nearest competitor." — Alistair MacDonald, WSJ
Venture Capital Deals
• Affirmed Networks, an Acton, Mass.-based virtualized mobile networks startup, raised $38 million. Centerview Capital Technology led, and was joined by return backers Qualcomm Ventures and Eastward Capital Partners. http://axios.link/0Mru
🚑 Accurx, a UK-based developer of a messaging service for surgeries, raised £8.8 million in Series A funding led by Atomico. http://axios.link/VHpR
• Funnel, a Stockholm-based provider of data collection software to advertisers, raised $8 million. Oxx led, and was joined by Balderton Capital, Industrifonden and Zobito. http://axios.link/pxZA
Private Equity Deals
⛽ First Reserve agreed to buy Weir Flow Control, a maker of engineered valves and pumps for the energy and industrial sectors, from Weir Group (LSE: WER).
• KKR reportedly is circling British supermarket chain Asda, currently owned by Walmart, following new UK regulatory push-back against Asda's proposed $10 billion takeover by Sainsbury's. http://axios.link/Cf7R
• Lineage Logistics of Colton, Calif. agreed to buy Preferred Freezer Services, a Chatham, N.J.-based network of temperature-controlled warehouses, from Fenway Partners. www.preferredfreezer.com
• Triton and the Abu Dhabi Investment Authority agreed to buy the plastic containers business of Australia's Brambles (ASX: BXB) for $2.51 billion. http://axios.link/gA8q
Public Offerings
• Three IPOs are expected on U.S. exchanges this week: Super League Gaming, Kaleido Biosciences and Tortoise Acquisition. http://axios.link/2X1v
• Up Fintech Holding, Beijing-based online brokerage, filed for a $150 million IPO. It plans to trade on the Nasdaq (TIGR) with Citi as lead underwriter, and reports a $44 million net loss on $34 million in revenue for 2018. http://axios.link/6vTP
More M&A
• Ericsson agreed to buy the antenna and filters unit of Germany's Kathrein. No financial terms were disclosed, except that the unit had 2018 sales of around €270 million. http://axios.link/pBuS
🚑 Ipsen (Paris: IPN) agreed to buy Clementia Pharmaceuticals (Nasdaq: CMTA), a Montreal-based biotech focused on rare diseases like bone disorders, for upwards of $1.31 billion. http://axios.link/MrBh
🚑 Roche Holding (Swiss: ROG) agreed to buy Spark Therapeutics (Nasdaq: ONCE), a Philadelphia-based gene therapy company, for $4.3 billion in cash, or $114.50 per share (more than double Friday's closing price). http://axios.link/rbLW
It's Personnel
• Mark Blaufuss, former CFO of Metaldyne Performance Group, joined The Carlyle Group as a consultant on its industrials and transportation team. www.carlyle.com
Final Numbers