Axios Pro Rata
February 20, 2019
Greetings from the home office. Please ask your colleagues to sign up here, and:
Secure tips: Reply to this email to get my number to communicate via the Signal or Telegram apps.
Or you can anonymously message me via http://axios.com/tips.
Top of the Morning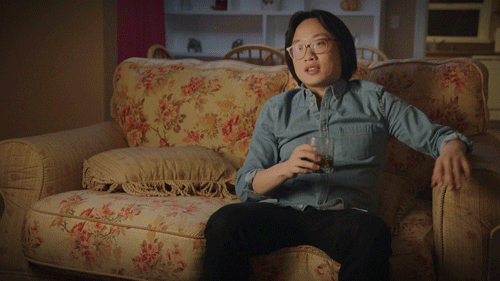 Private equity's retail apocalypse hit another miserable milestone yesterday, with Payless Inc. refiling for Chapter 11 bankruptcy. The shoe store chain also plans to liquidate all 2,500 of its North American locations, costing around 16,000 people their jobs.
Payless was taken private for around $1.3 billion in 2012 by Golden Gate Capital and Blum Capital. The firms would later pull hundreds of millions of dollars out of the company via dividend recaps, which ballooned its debt-load to unmanageable levels.
The company first filed for bankruptcy in mid-2017, with some creditors actually getting a bit of compensation related to the dividend recaps (although the PE firms didn't admit any fault).
But the new majority owner, via creditor conversion, was Alden Global Capital — a private investment firm best known in media circles for buying newspapers and then cutting costs to the point of disrepair.
The rep for some short-term Payless lenders told a bankruptcy judge yesterday that Alden's stewardship since the original bankruptcy was a "total failure."
Make no mistake: Physical retail is under severe stress, regardless of ownership structure, but private equity almost always is buying into mature industries that are prone to disruption. Engaging in large dividend recaps only makes the margin for error that much smaller, and the likelihood for failure that much larger.
• That was fast: Bain Capital reportedly has picked IPO bankers for Japan's Toshiba Memory, which it acquired just last year in an $18 billion mega-buyout.
The original talk was for an IPO within three years, but now it seems the listing could come this fall.
Other members of the buyout group included Apple, SK Hynix, Dell Technologies, Seagate and Kingston Technology.
• Back to the future: Yesterday we noted that Steve Jurvetson raised $200 million for his new fund, called Future Ventures, and linked to a WSJ story that delved a bit deeper into his departure from his former firm, DFJ.
It reports that DFJ's partners voted unanimously to oust Jurvetson after determining that "he had lied to the firm about some of the allegations being investigated, including dishonest behavior toward women."
Jurvetson denies lying.
There also is a line about how Jurvetson remains on leave from Tesla's board of directors, but how he remains an active SpaceX director. SpaceX president Gwynne Shotwell tells WSJ that her company "has the ability to make decisions in our board that are just right for the company, not responding to emotionalism, candidly."
But, it should be noted, a SpaceX spokesman told me on the record in November 2017 that Jurvetson "is on a leave of absence from the SpaceX and Tesla boards pending resolution of these allegations."
🎧 Podcast: Our latest episode focuses on how Republicans want to turn the 2020 campaign into a referendum on "freedom vs. socialism." I'm joined by Mike Allen. Listen here.
The BFD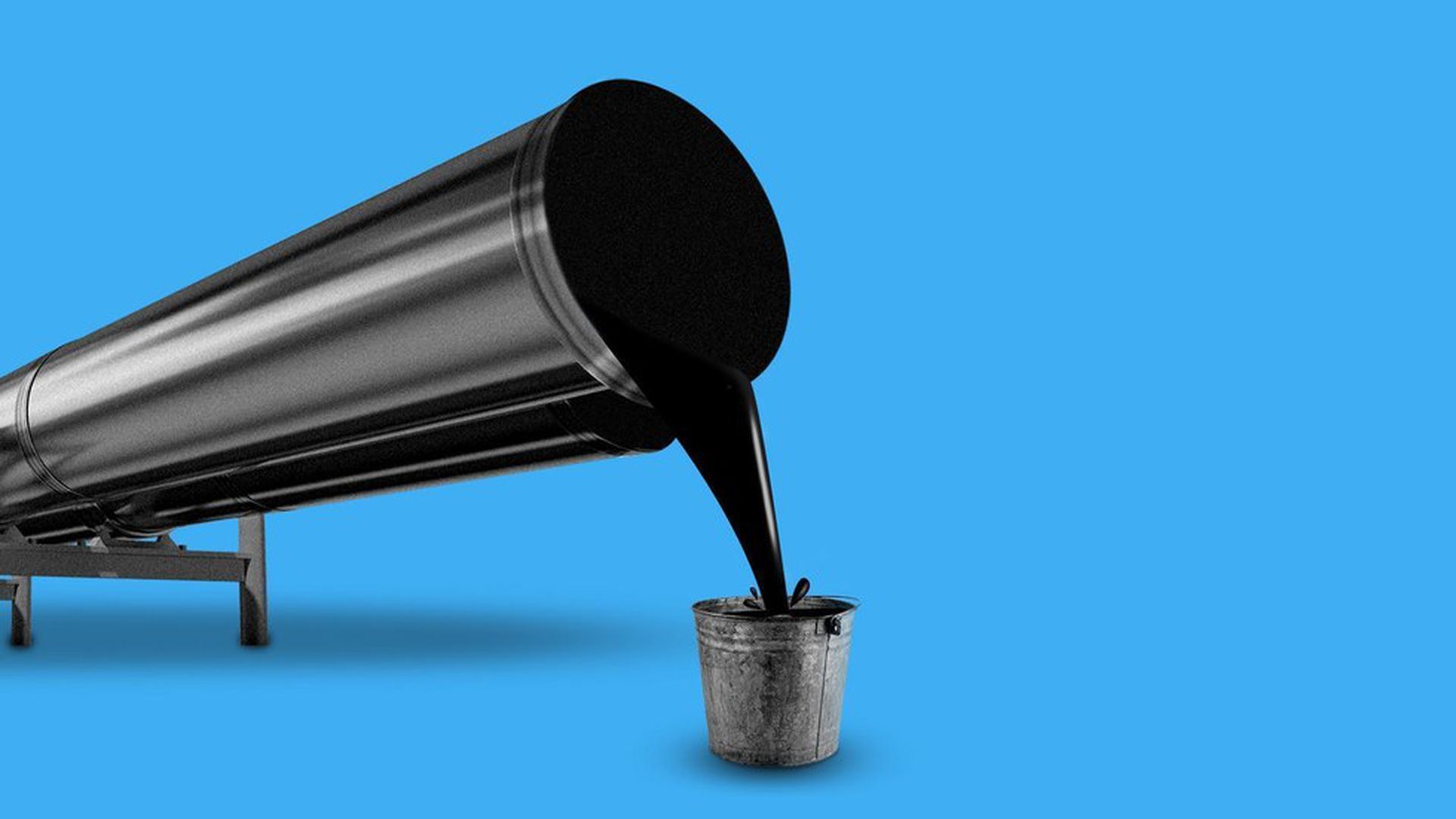 BlackRock and KKR are in "advanced talks" to invest between $4 billion and $5 billion into the pipeline infrastructure of state-owned Abu Dhabi National Oil Co., per the FT.
Why it's the BFD: Because while ADNOC is responsible for around 3% of the global oil supply, this deal reflects how the UAE is seeking to diversify its assets for a post-oil future.
Bottom line: "ADNOC has started a major transformation drive in the past two years to make it more competitive and commercially focused like other state-owned peers, selling and listing stakes in parts of its business." — Diptendu Lahiri, Reuters
Venture Capital Deals
• Clutter, a Culver City, Calif.-based on-demand physical storage company, raised $200 million in Series D funding. SoftBank Vision Fund led, and was joined by Sequoia Capital, Atomico, GV, Fifth Wall Ventures and Four Rivers. www.clutter.com
• Redis Labs, a Mountain View, Calif.-based developer of an in-memory database platform, raised $60 million in Series E funding. Francisco Partners led, and was joined by Goldman Sachs, Bain Capital Ventures, Viola Ventures and Dell Technologies Capital. http://axios.link/HAkX
• ThousandEyes, a San Francisco-based IT performance management platform, raised $50 million in Series D funding. GV led, and was joined by Thomvest Ventures, Salesforce Ventures, Sequoia Capital, Sutter Hill Ventures and Tenaya Capital. www.thousandeyes.com
• Nasuni, a Boston-based provider of cloud file services, raised $25 million. Telstra Ventures led, and was joined by return backers Goldman Sachs, Sigma Prime Ventures, North Bridge Venture Partners and Flybridge Capital Partners. http://axios.link/FsFG
• RapidAPI, an API marketplace, raised $25 million, per an SEC filing. M12 was joined by return backer Andreessen Horowitz. www.rapidapi.com
🚑 Calypso Biotech, an Amsterdam-based developer of antibodies for autoimmune diseases, raised €20 million in Series A funding. Gilde Healthcare and Inkef Capital co-leed, and were joined by Johnson & Johnson and M Ventures. http://axios.link/wmAj
• ViSenze, a Singapore-based provider of visual commerce solutions, raised $20 million in Series C funding. Gobi Partners and Sonae IM co-led, and were joined by return backers Rakuten and WI Harper. http://axios.link/xcYG
• CipherTrace, a Menlo Park-based blockchain security startup, raised $15 million. Aspect Ventures led, and was joined by Galaxy Digital, Neotribe Ventures, and WestWave Capital. www.ciphertrace.com
• Splice Machine, a San Francisco-based "data platform for operational AI," raised $15 million led by Great Point Ventures. www.splicemachine.com
• Loom, a San Francisco-based provider of enterprise video messaging tools, raised $11 million in Series A funding led by Kleiner Perkins. http://axios.link/a3P5
• Vincross, a Beijing-based maker of six-legged robots, raised $10 million in Series A funding. Lenovo Capital led, and was joined by return backer GGV Capital. http://axios.link/sQsN
• Rabbet, an Austin, Texas-based construction finance platform, raised $8 million in Series A funding. Goldman Sachs, QED Investors and Camber Creek participated. www.rabbet.com
• Senseon, a London-based cyber threat detection and protection platform, raised $6.4 million in seed funding co-led by MMC Ventures and Mark Weatherford. http://axios.link/C14W
• Orai, a Philadelphia-based coaching app for communications and public speaking, raised $2.3 million in seed funding led by Comcast Ventures. http://axios.link/3p6g
• Just Inc. (fka Hampton Creek), the San Francisco-based maker of eggless mayo, is seeking to raise $200 million in new funding, per Bloomberg. http://axios.link/Hl2y
Private Equity Deals
⛽ BlackRock and KKR are in "advanced talks" to invest between $4 billion and $5 billion in the pipeline infrastructure of state-owned Abu Dhabi National Oil Co., per the FT. http://axios.link/qnAy
• The Blackstone Group invested in Lionpoint Group, a New York-based provider of tech consulting to the alternative investments markets. www.lionpointgroup.com
• Quad Partners agreed to acquire a majority stake in SchoolAdmin, an Austin, Texas-based provider of K-12 admissions and enrollment software. www.schooladmin.com
🚑 Symplr, a Houston-based portfolio company of Clearlake Capital, agreed to buy API Healthcare, a Hartford, Wis.-based provider of healthcare human capital management software, from Veritas Capital. www.symplr.com
• Vista Equity Partners completed its $1.9 billion take-private acquisition of MindBody, a San Luis Obispo, Calif.-based tech platform for the fitness, beauty and wellness services industries. http://axios.link/fdky
• Warburg Pincus is considering a sale process for Consolidated Precision Products, a Cleveland-based aerospace parts maker that could be valued north of $2 billion, per Bloomberg. http://axios.link/4yBQ
Public Offerings
🚑 Kaleido Biosciences, a Lexington, Mass.-based developer microbiome therapies to treat rare genetic disorders, set IPO terms to 4.8 million shares at $20-$22 per share. It would have a fully-diluted market value of $709 million, were it to price in the middle. The pre-revenue company plans to trade on the Nasdaq (KLDO) with Goldman Sachs as lead underwriter, and has raised around $143 million from firms like Flagship Pioneering (67.6% pre-IPO stake), Invus Group, Fidelity Investments, Alexandria Real Estate Equities and Rock Springs Capital. www.kaleido.com
Liquidity Events
• GN Group (Copenhagen: GN) agreed to buy Altia Systems (aka Panacast), a Cupertino, Calif.-based maker of panorama-like videoconferencing software, for $125 million. Altia had raised around $23 million from backers like from Intel Capital, Tallwood Venture Capital and Naya Ventures. http://axios.link/SlWL
• Google agreed to buy Alooma, a Redwood City, Calif.-based platform for streamlining enterprise data sources. Alooma had raised around $15 million from Lightspeed Venture Partners, Sequoia Capital and Cerca Partners. http://axios.link/7jwk
• Palo Alto Networks (NYSE: PANW) agreed to buy Demisto, a Cupertino, Calif.-based provider of automated incident response and security orchestration software, for $560 million in cash and stock. Demisto had raised nearly $70 million in VC funding, most recently at a $218 million post-money valuation, from Greylock, Accel and ClearSky. http://axios.link/Yxm9
• PepsiCo (Nasdaq: PEP) acquired milk powder maker Muscle Milk from Hormel Foods (NYSE: HRL). http://axios.link/PCNY
More M&A
• DP World paid $421 million to reacquire British ferry and shipping freight operator P&O Ferries. http://axios.link/wLI1
🚑 Fresenius Medical Care, a Germany-listed dialysis products and services company, received U.S. FTC approval for its planned $2 billion purchase of NxStage Medical (Nasdaq: NXTM), a Lawrence, Mass.-based maker of treatment products for end-stage kidney disease and acute kidney failure. http://axios.link/ruNC
• Meitu (HK: 3690) agreed to acquire a 31% stake in Dreamscape Horizon, a game publishing subsidiary of Leyou (HK: 1089), for around $340 million. http://axios.link/iCn7
⛽ Petrobras of Brazil has revived the sale process for its liquefied petroleum gas unit, per Reuters. An earlier agreement to sell the business for $754 million to a local rival was blocked by Brazilian antitrust regulators. http://axios.link/0B71
Fundraising
• Afore Capital of San Francisco is raising $75 million for its second seed fund, per an SEC filing.
• Allianz, the European insurer, has increased the size of its tech venture capital fund from €430 million to €1 billion. http://axios.link/v3Rp
• Core Industrial Partners, a Chicago-based PE firm focused on the industrials sector, raised $230 million for its debut fund. www.coreipfund.com
• Falfurrias Capital Partners, a Charlotte-based middle-market private equity firm, raised $500 million for its fourth fund. www.falfurriascapital.com
• Investindustrial is raising €3 billion for its seventh flagship buyout fund, per the WSJ. http://axios.link/1zpT
• Menlo Ventures raised $500 million for a new expansion-stage fund. The firm also promoted Steve Sloane to partner. www.menlovc.com
• Ten Eleven Ventures, a Silicon Valley firm focused on cybersecurity, raised $200 million for its second early-stage fund. www.1011vc.com
Final Numbers