Axios Pro Rata
June 07, 2019
Top of the Morning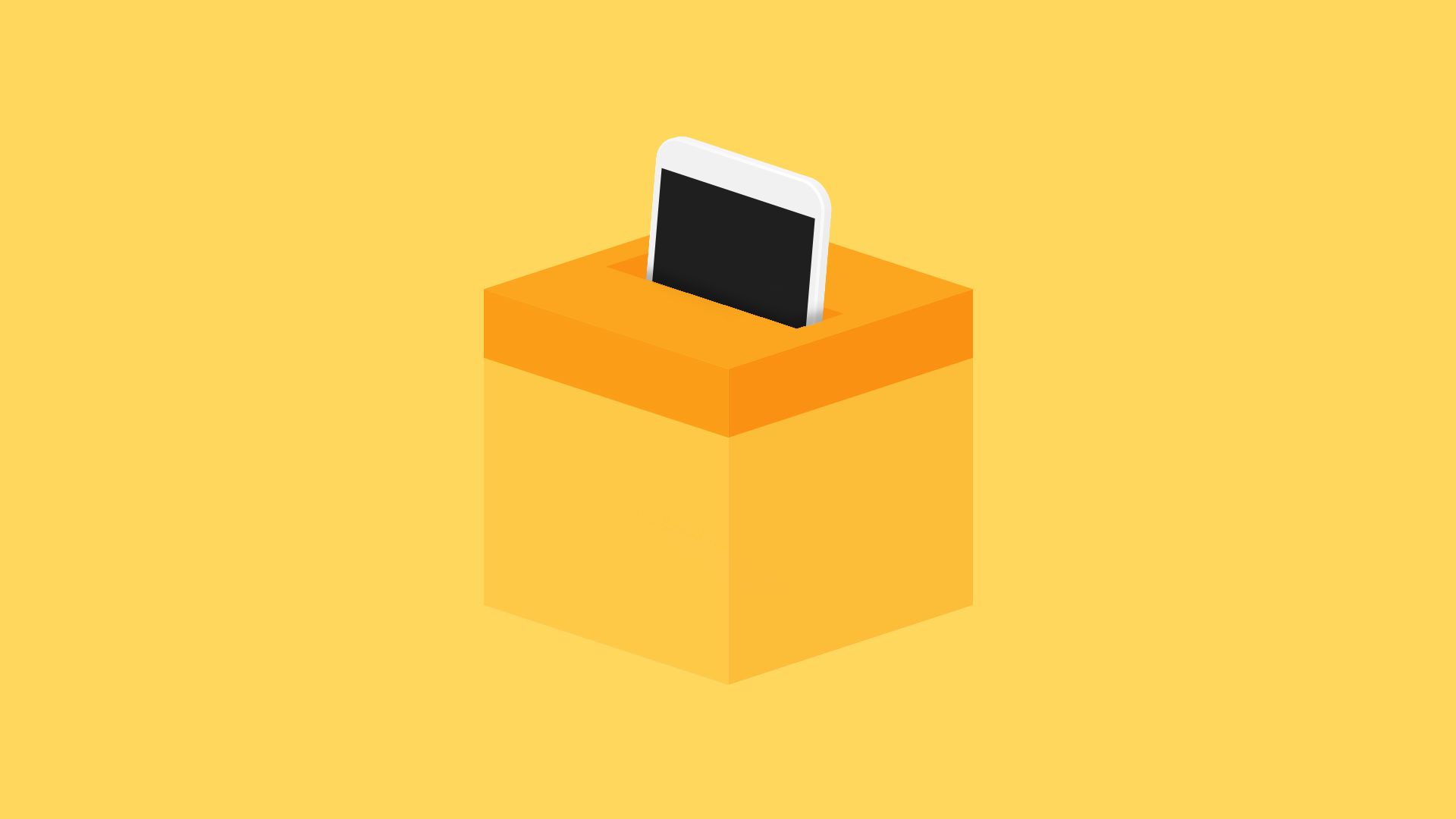 This is for the "why don't VCs fund companies trying to solve real problems" crowd:
The problem: Many Americans don't vote. Even in the hotly-contested 2016 presidential race, only 58% of eligible voters showed up. Some of that may be apathy, but some is certainly the inconvenience of asking working adults to visit polling places on weekdays; particularly when some urban locations have lines that would make Walt Disney blush.
The (possible) solution: Mobile voting, which is the mission of a Boston-based startup called Voatz. Yesterday it raised $7 million in Series A funding co-led by Medici Ventures and Techstars.
Voatz last year ran pilot tests in West Virginia, whereby overseas military could vote in real elections via smartphone rather than via paper mail. It also just completed a pilot in Denver's municipal elections, including both the regular election and a run-off.

It also opened itself up to a "citizen's audit" for the Denver elections — an important step given widespread security concerns about such a system.

Proceeds will be used, in part, to expand the technology to work with the disability community (i.e., people who have physical difficulty getting to polling locations).
CEO Nimit Sawhney acknowledges that this is really the pregame, not even early innings. The funding should last 18 months, and even best-case scenarios don't put smartphone voting in electoral gen-pop until 2024 or 2026.
But he says there are more jurisdictions signed up for tests over the next year. And, honestly, this is one we should all be rooting for. No idea if its technology, which combines blockchain ledger verification with facial recognition, is how we ultimately get there. But at least it's trying to solve a real problem.
Also...
🏀 VCs behaving badly: Mark Stevens yesterday fell from anonymity to infamy, after Axios' Ina Fried scooped that he was the courtside fan who shoved Toronto Raptors guard Kyle Lowry during Game 3 of the NBA Finals.
Why it matters: Stevens isn't an ordinary onlooker. He's a minority owner of the Golden State Warriors, who's now been banned from attending games for the next year, fined $500k, and will face certain pressure to sell his stake. He's also a former partner with venture capital firm Sequoia Capital, who left in 2012 to open a family office called S-Cubed Capital.
But the NBA may not be able to wash its hands of Stevens quite as easily as it may think. He's an investor and director with Second Spectrum, which last season became the league's sole provider of on-court, player-tracking video technology. And Second Spectrum has NBA sway — not only because of its software, but also because LA Clippers owner Steve Ballmer is a fellow investor and board observer. Could be interesting to see if Stevens is asked to sell more than just his Warriors position...
• Apple is planning to buy self-driving startup Drive.ai, as first reported by The Information.
No pricing terms yet, but we hear that Apple will pay less than the $77 million invested by venture capitalists, let alone the $200 million valuation that Drive.ai received after its Series B round two years ago.
🎧 Pro Rata Podcast: President Trump promised to bring in "the best people," but so far he's more notable for not bringing in many people at all — with more empty cabinet positions than any other recent president (by a lot). We discuss with Axios' Mike Allen. Listen here.
The BFD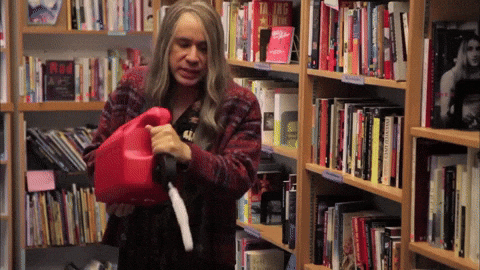 Elliott Management has agreed to buy book retailer Barnes & Noble (NYSE: BKS) for around $476 million in cash, or $6.50 per share.
Why it's the BFD: Barnes & Noble remains the country's largest physical book retailer, and a key distribution and marketing partner for publishers.
Silver lining: Elliott owns British bookseller Waterstones, and will put Waterstones CEO James Daunt in charge of both companies (while keeping operations separate). Daunt has successfully grown Waterstones in the digital age, even since Elliott's takeover.
Bottom line: "Barnes & Noble, with more than 600 stores, has tried strategies such as offering food and coffee and selling non-book merchandise, but has failed to stem the onslaught of Amazon." — Anne Riley Moffat, Bloomberg
Venture Capital Deals
• SiFive, a San Mateo, Calif.-based provider of commercial RISC-V processor IP and silicon solutions, raised $65.4 million in Series D funding from Qualcomm Ventures and return backers Sutter Hill Ventures, Chengwei Capital, Spark Capital, Osage University Partners and Huami. http://axios.link/HRlK
• Depop, a London-based online fashion marketplace, raised $62 million in Series C funding. General Atlantic led, and was joined by return backers HV Holtzbrinck Ventures, Balderton Capital, Creandum, Octopus Ventures and TempoCap. http://axios.link/yFQc
• Synapse, a San Francisco-based developer of APIs for financial services, raised $33 million in Series B funding. Andreessen Horowitz led, and was joined by return backers Trinity Ventures and Core Innovation Capital. http://axios.link/vWNm
• Step, a San Francisco-based banking solutions for families and teens, raised $22.5 million. Stripe led, and was joined by individuals like Will Smith and Nas, plus return backers Crosslink Capital, Collaborative Fund and Sesame Ventures. http://axios.link/vxOL
• Cylus, an Israeli cybersecurity startup for the rail industry, raised $12 million in Series A funding co-led by Magma Venture Partners and Vertex Ventures. http://axios.link/CHMh
• Swiftly, a San Francisco-based platform for coordinating public transportation, raised $10 million in Series A funding from Via ID, Aster Capital, Renewal Funds and Wind Capital. http://axios.link/uDyf
• Crowdz, a San Jose, Calif.-based trade finance startup, raised $5.5 million in Series A funding co-led by Barclays and Bold Capital Partners. http://axios.link/kFvY
• Gatik, a Palo Alto-based developer of autonomous vehicles for B2B shor-haul logistics, raised $4.5 million. Innovation Endeavors led, and was joined by Trucks VC, Dynamo VC, Fontanalis Partners and AngelPad. http://axios.link/s1Fi
🚑 Legacy, a Cambridge, Mass.-based male fertility startup, raised $1.5 million led by Bain Capital Ventures. www.givelegacy.com
Private Equity Deals
• CVC Growth Partners agreed to buy a majority stake in Vitech, a New York-based provider of financial administration cloud software. www.vitechinc.com
• SoftBank reportedly is in talks to invest in Nubank, a Brazilian digital credit card company that has raised over $500 million from firms like Sequoia Capital, Redpoint Ventures, Goldman Sachs and Tencent. http://axios.link/JZ2n
Public Offerings
• Next week's IPO issuers are expected to include Chewy, CrowdStrike and Fiverr.
• Haymaker Acquisition II, a blank check acquisition company led by ex-Starwood Hotels CEO Steven Heyer, raised $350 million in its IPO. It will trade on the Nasdaq (HYACU) and used Cantor Fitzgerald as lead underwriter.
⛽ Neoenergia, a Brazilian electricity generator, plans to raise up to $850 million in a Sao Paulo IPO. http://axios.link/M3lA
• Revolve Group, a Cerritos, Calif.-based online women's fashion retailer, raised $212 million in its IPO. The company priced 11.8 million shares at $18 (high end of range), for an initial market value of $1.2 billion, and plans to trade on the NYSE (RVLV) with Morgan Stanley as lead underwriter. Revolve generated nearly $500 million in 2018 revenue and is backed by TSG Consumer Partners. http://axios.link/L5Bb
• Sansan, a Japanese business card management company, raised $360 million in a Tokyo IPO, pricing at the top of its range. Pre-IPO shareholders include T-Rowe Price, Goldman Sachs, SBI Management and Japan Post Capital. http://axios.link/50rH
🚑 Stoke Therapeutics, a Bedford, Mass.-based biotech focused on genetic insufficiency, set IPO terms to 6.7 million shares at $14-$16. The pre-revenue company would have an initial market cap of $454 million, were it to price in the middle, and plans to trade on the Nasdaq (STOK) with J.P. Morgan as lead underwriter It has raised around $130 million from firms like Apple Tree Partners (65.3% pre-IPO stake) and RTW Investments (11.9%). http://axios.link/XZJe
• Swiss Re is moving forward with plans to float its $4.5 billion UK life insurance unit in London, per Reuters. http://axios.link/V9lQ
• Vivara, a Brazilian jeweler, has hired bankers for an IPO that could aim to raise around $386 million, per Reuters. http://axios.link/kO9F
Liquidity Events
• Altice USA completed its $200 million purchase of streaming news network Cheddar, which had raised around $54 million in VC funding from firms like Altice, AT&T, Lightspeed Venture Partners, Goldman Sachs, Ribbit Capital, Dentsu, Liberty Global, NYSE, Amazon, Comcast Ventures and 7 Global Capital. http://axios.link/qFTp
• Cisco (Nasdaq: CSCO) agreed to buy Sentryo, a French provider of device visibility and security solutions for industrial control system networks. Sentryo raised around $15 million in VC funding from firms like Breed Reply, Sopra Steria, BNP, Omnes Capital and ACE Management. http://axios.link/92eu
More M&A
• Caesars Entertainment (Nasdaq: CZR) is nearing a cash-and-stock merger agreement with rival casino operator Eldorado Resorts (Nasdaq: ERI), per the WSJ. http://axios.link/CWiI
• Harris Blitzer Sports & Entertainment agreed to buy Clutch Gaming from the Houston Rockets for more than $30 million. HBS&E owns the Philadelphia 76ers and New Jersey Devils, and is owned by buyout bigs Josh Harris (Apollo Global Management) and David Blitzer (Blackstone). http://axios.link/QtYe
• STS Media of Los Angeles agreed to sell its FreedomPop prepaid mobile service to Red Pocket Mobile. The move helps clear a path for STS to bid on Boost Mobile, which Sprint is selling to get regulatory approval for its T-Mobile US deal. http://axios.link/gNBQ
🚑 Thermo Fisher Scientific (NYSE: TMO) acquired HighChem, a Slovakian developer of mass spectrometry software. http://axios.link/Qdh4
Fundraising
• Cresco Capital Partners raised $60 million for its second private equity fund focused on the cannabis market. http://axios.link/c0e7
• Jaguar Ventures, a Mexican VC firm, is raising $25 million for its second fund, per an SEC filing. www.jaguarvc.com
• Rotunda Capital Partners, a Bethesda, Md.-based lower mid-market buyout firm, is raising up to $175 million for its second fund, per an SEC filing. www.rotundacapital.com
It's Personnel
• Luigi Feola is joining L Catterton Europe as managing partner, effective September 1. He previously was senior managing director of Europe for Temasek, where he also co-led consumer investing. www.lcatterton.com
• Rick Sherlund joined Bank of America as vice chairman of tech investment banking, per the NY Times. He previously was with Perella Weinberg Partners.
• SoftBank Group International announced several new hires: Chris Cooper (ex-CFO at Sequoia Capital) as CFO, Patricia Menendez Cambo (ex- Greenberg Traurig) as deputy general counsel for SBGI and general counsel for its new Latin America fund, Francisco Sorrentino (ex-Microsoft) as chief HR officer for both SBGI and the Latin America fund, and Lee Bocker (ex-TRG Management) as COO of the Latin America fund.
Final Numbers
The U.S. economy added just 75,000 jobs in May, fewer than the 175,000 economists were expecting, and there also were downward revisions to April and May numbers. The unemployment held at 3.6%, while year-over-year wages were up 3.1%.
Axios' Courtenay Brown writes: Job growth screeched to a near halt at a time when every single data point is make or break for those watching for cracks in the economic expansion that's on pace to be the longest in U.S. history. The weak jobs give ammo to those betting the Fed will cut interest rates later this month.
Thanks for reading Axios Pro Rata. Please ask your friends, colleagues and crossing guards to subscribe by going here.