https://www.axios.com/newsletters/axios-pro-rata-ed720b7e-efa6-49b6-add6-8c3b23655ec1.html?chunk=0#story0
Top of the Morning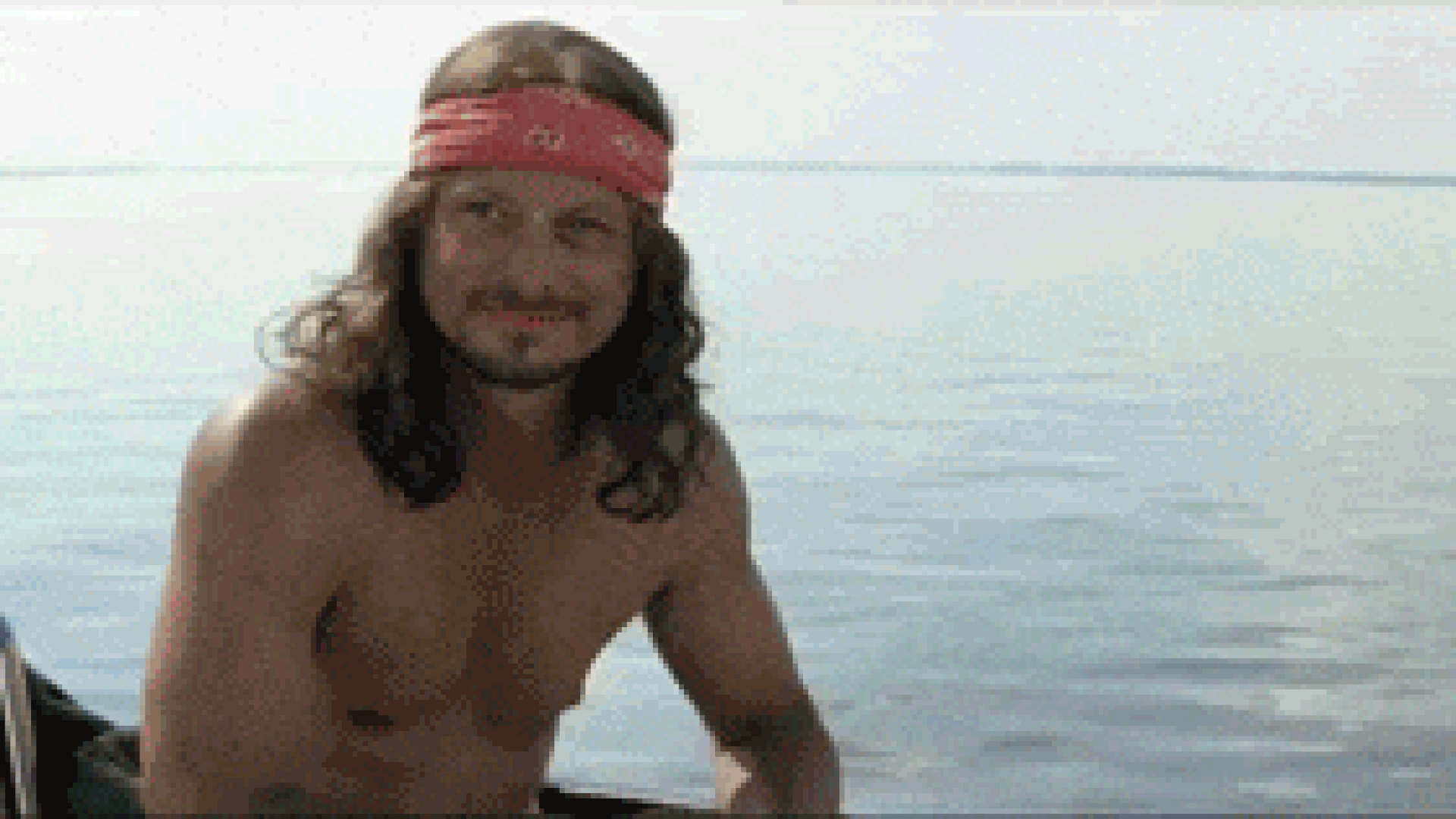 • Trumpland: Yesterday the CEOs of three major American companies from entirely different industries — Intel, Merck and Under Armour — stepped down from a White House council focused on manufacturing jobs, due to the President's tardy denunciation of neo-Nazis and similar ne'er-do-wells. This comes after a different White House-backed CEO group on broader economic policy lost the CEOs of Tesla Motors and Disney over the Paris Climate Agreement withdrawal.
Why it matters: Trump views these people as peers, so their defections could sting more than would criticism from media or politicians.
Sticking around: Outgoing General Electric CEO and Uber CEO candidate Jeff Immelt says he'll remain on the manufacturing council, while Blackstone's Steve Schwarzman will continue to chair the broader econ policy group.
Reminder: When Travis Kalanick bailed on Trump in February, the White House didn't take it too well.
To that point: After Merck's Kenneth Frazier stepped off the manufacturing council yesterday, Trump used Twitter to bash the pharma maker for "ripoff drug prices." This is not a terribly smart way to attract replacement council members, nor to rally public CEO support for that tax reform package that we were supposed to see before the august recess.
• New firm alert: Andrew Ng, the former chief scientist at Baidu and co-founder of Coursera, is raising up to $150 million for a new AI-focused venture capital fund, per an SEC filing.
• Car crash: Yesterday was another busy day in the Silicon Valley soap opera that is Uber. Here's the highlights:
Former CEO Travis Kalanick began to fight back against Benchmark, with his lawyers telling Delaware Chancery Court that the case should be submitted to arbitration (based on a clause in the voting agreement that is in dispute). Expect a full response by the end of Thursday, which could partially focus on Benchmark claims about the Waymo dispute and other legal matters that used media reports as source material, rather than on information Benchmark should have by virtue of its board responsibilities. In other words, Kalanick's lawyers will say that Benchmark made false claims.
Kalanick also issued first public statement on the matter, while Benchmark issued its own open letter to Uber employees.
One big question that remains unanswered is what Benchmark and other board members received from Kalanick in exchange for adding three director spots. It seems to have some relationship to the $3.5 billion investment from Saudi Arabia, but specifics remain fuzzy.
• Deal scoop: Technology Crossover Ventures has quietly plugged $95 million into Pracuj Group, a Polish online HR company with around 5.6 million registered users, for a minority stake. It's TCV's first-ever deal in Poland.
• Recommended reading: Axios' David McCabe on Ligado Networks, which you might remember as Phil Falcone's LightSquared. It's ba-ack.
• Unintended consequences: When Amazon agreed to buy Whole Foods, there was lots of talk that the collateral damage could include grocery delivery company Instacart.
But we've gotten word that the company has now topped 100 markets, meaning that is already has added more than 80 in 2017. This is a big boost from the 30 planned openings that CEO Apporva Mehta anticipated in a March interview with Axios, with the boost explained by two factors:
New technology that lets Instacart remotely on-board new markets.
Amazon's deal driving new regional chains to partner with Instacart.
https://www.axios.com/newsletters/axios-pro-rata-ed720b7e-efa6-49b6-add6-8c3b23655ec1.html?chunk=1#story1
The BFD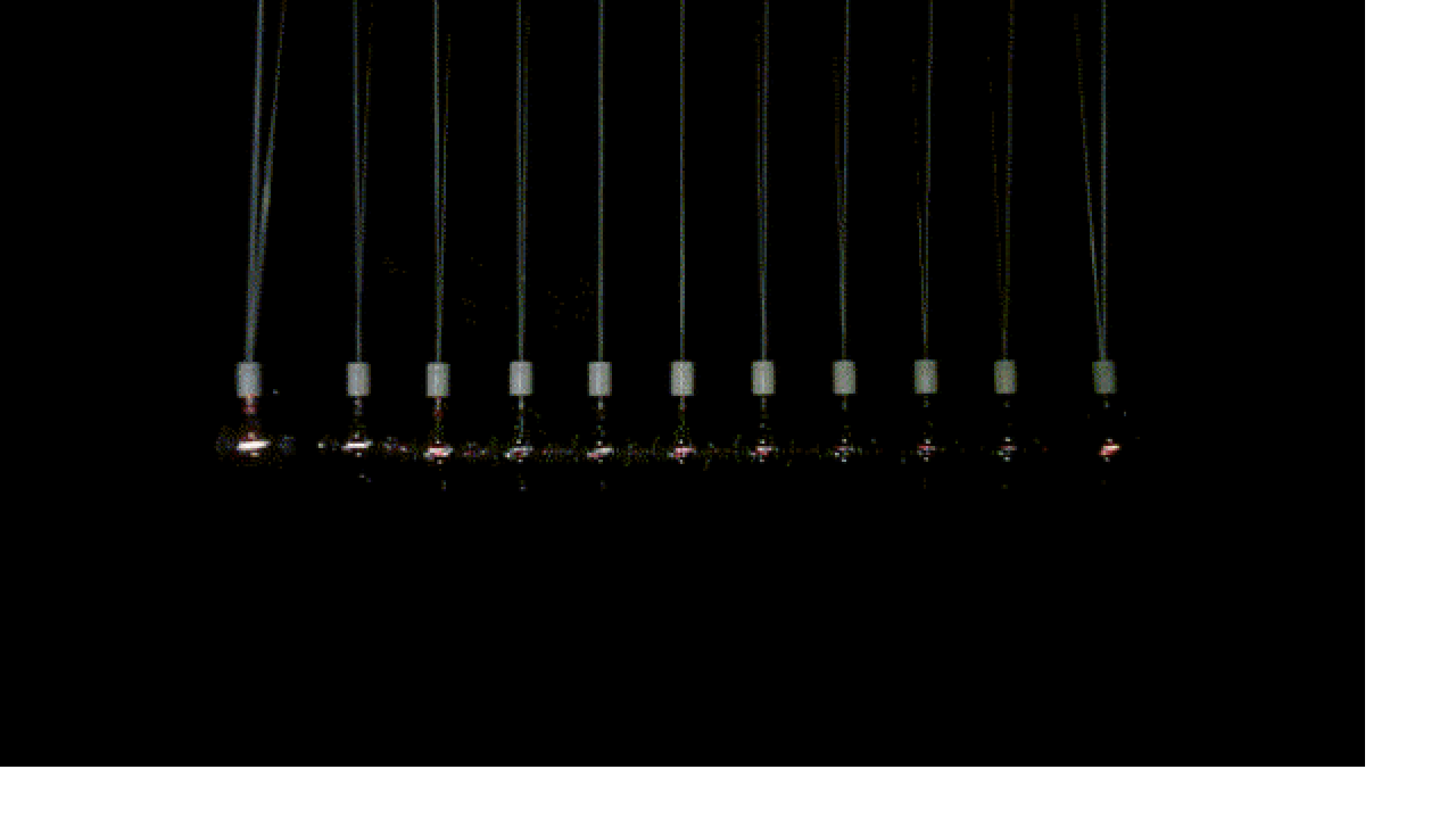 Berkshire Hathaway has sold its remaining 10.6 million shares in General Electric (NYSE: GE), thus completely exiting an October 2008 investment that had totaled around $3 billion.
Why it's the BFD: This closes yet another chapter of the financial crisis, as Warren Buffett's original investment had been one of that era's landmark transactions. At the time, he said that "GE is the symbol of American business to the world."
Bottom line: "GE's stock grew about 40% during the time Berkshire held stock in the company. Even better: GE pays a huge dividend, helping pad Buffett's profit." — David Goldman, CNN Money
https://www.axios.com/newsletters/axios-pro-rata-ed720b7e-efa6-49b6-add6-8c3b23655ec1.html?chunk=2#story2
Venture Capital Deals
• BAIC BJEV, the electric vehicle unit of Beijing Automotive Group, has raised around $1.6 billion in Series B funding at a $4.2 billion post-money valuation. Backers include China Cinda Asset Management Co. and Zhongji Investment. http://clk.im/SkMe
🚑 Ankon Technologies, a China-based developer of an endoscopy system for diagnosing stomach cancer and other gastric diseases, has raised $100 million in new VC funding from SBCVC, Dazhong Investment, Youshi Capital and Tongsheng Capital. http://clk.im/kTi4
• TuneIn, a San Francisco-based online radio company, has raised $50 million in new VC funding at around a $500 million valuation (per Bloomberg). Marker LLC and Comcast Ventures co-led the round, and were joined by Sequoia Capital, Causeway Media Partners and General Catalyst. http://clk.im/lwTN
• Ucpass, a Chinese provider of cloud communications services, has raised around $45 million in Series B funding. Mangrove Capital led the round, and was joined by M800 and return backer Legend Capital. http://clk.im/1LLc
• HomeLight, a San Francisco-based residential real estate marketplace, has raised $40 million in Series B funding. Menlo Ventures led the round, and was joined by Citi Ventures and return backers Zeev Ventures, SGVC, Crosslink Capital and Innovation Endeavors. http://clk.im/mvXD
🚑 Vicarius Pharma, a Swiss provider of pharma commercialization services in Europe for U.S. biotechs, has raised around $22 million in Series A funding led by former Biogen CEO James Mullen. http://clk.im/JRHC
• Here Be Dragons, a Los Angeles-based VR content studio, has raised $10 million led by Discovery Communications. http://clk.im/9qfY
• Altaeros, a Somerville, Mass.-based developer of an aerial platform to bring low-coast broadband to rural communities, has raised $7.5 million in new VC funding from SoftBank. http://clk.im/eviT
🚑 Silversheet, a Los Angeles-based medical credentialing startup, has raised $5 million in Series A funding. Summation Health Ventures led the round, and was joined by Upfront Ventures, Rincon Venture Partners and Slow Ventures. www.silversheet.com
• IOpipe, a Seattle-based application operations platform for AWS's Lambda service, has raised $2.5 million in seed funding from Madrona Venture Group, NEA and Underscore VC. http://clk.im/37Ke
• Poncho, a New York-based digital weather information service, has raised $2.4 million in seed funding led by Lightspeed Venture Partners. http://clk.im/O07i
• Pondera Solutions, a Sacramento, Calif.-based provider of security software to the government tech sector, has raised an "eight-figure" Series A funding round from Serent Capital and Impact Venture Capital. www.ponderasolutions.com
https://www.axios.com/newsletters/axios-pro-rata-ed720b7e-efa6-49b6-add6-8c3b23655ec1.html?chunk=3#story3
Private Equity Deals
• Apax Partners has agreed to acquire ECi Software Solutions, a Fort Worth, Texas-based provider of ERP software to small and mid-sized businesses in the distribution, field services, building and construction and manufacturing industries. No financial terms were disclosed. Sellers include The Carlyle Group (which will retain a minority stake) and Level Equity. www.ecisolutions.com
• Constellis, a Reston, Va.-based portfolio company of Apollo Global Management, has acquired Omniplex, a Chantilly, Va.-based provider of protective and investigative services to government and commercial customers, from Altamont Capital Partners. No financial terms were disclosed. http://clk.im/TiBu
• Lexitas, a litigation support services company owned by Trinity Hunt Partners, has acquired Deitz Court Reporting, a -based provider of deposition reporting and legal videography services. No financial terms were disclosed. www.lexitaslegal.com
• MarketCast, a Los Angeles-based portfolio company of Kohlberg & Co., has acquired Fizziology, an Indianapolis-based social insights and analytics company in the media and entertainment space. No financial terms were disclosed. http://clk.im/rh1G
• Pamplona Capital Management has completed its previously-announced acquisition of BakeMark, a Pico River, Calif.-based distributor of baked goods, ingredients and supplies to the food industry, from CSM Bakery Solutions (The Netherlands). No financial terms were disclosed. http://clk.im/szsl
• PlayCore, a Chattanooga, Tenn.-based portfolio company of Sentinel Capital Partners, has acquired Superior Recreational Products, a Carrollton, Ga.-based provider of commercial playground equipment and recreational products. No financial terms were disclosed. www.playcore.com
• Southwest Foodservice Excellence, a Scottsdale, Ariz.-based provider of outsourced foodservices to K-12 public schools, has raised an undisclosed amount of private equity funding from Harkness Capital. www.sfellc.org
https://www.axios.com/newsletters/axios-pro-rata-ed720b7e-efa6-49b6-add6-8c3b23655ec1.html?chunk=4#story4
Liquidity Events
• Susquehanna Growth Equity has sold MacroPoint, a Cleveland-based provider of location-based truck tracking and predictive freight capacity data content, to Descartes Systems (TSX: DSG) for around $107 million. www.macropoint.com
• Target (NYSE: TGT) has acquired Grand Junction, a San Francisco-based provider of transportation logistics technology. No financial terms were disclosed. Sellers include Bay Partners. http://clk.im/Vu4z
https://www.axios.com/newsletters/axios-pro-rata-ed720b7e-efa6-49b6-add6-8c3b23655ec1.html?chunk=5#story5
More M&A
• Deposit Solutions, a German bank account management platform, has acquired Savedo, a Berlin-based marketplace for savings deposits. No financial terms were disclosed. Deposit Solutions has raised around €25 million in VC funding from Valar Venturess, e.Ventures, Greycroft Partners and Finlab. http://clk.im/juWp
• Goldman Sachs has acquired a 50% stake in Colombian port operator Compas from Groupo Argos for around $136 million. http://clk.im/wTjb
⛽ Husky Energy (TSX: HSE) has agreed to acquire a refinery in Superior, Wisconsin for $435 million in cash from Calumet Specialty Products Partners (Nasdaq: CLMT). http://clk.im/H41q
• JAB Holding Co. is has launched a formal sale process for luxury shoe maker Bally International, which could garner more than $700 million, according to Bloomberg. This comes shortly after JAB agreed to sell Jimmy Choo to Michael Kors for around $1.2 billion. http://clk.im/TOen
⛽ Peloton Computer Enterprises, a Canadian provider of well data software solutions to the oil and gas industry, has raised an undisclosed amount of new private equity funding. Silver Lake Kraftwerk led the round, and was joined by TriWest Capital Partners and HarbourVest Partners. www.peloton.com
⛽ Transocean (NYSE: RIG) has agreed to acquire Norwegian rival drilling rig operator Songa Offshore (Oslo: SOGN) for approximately $1.1 billion. http://clk.im/IvMV
• VF Corp. (NYSE: VFC) has agreed to acquire Williamson-Dickie Manufacturing, a Fort Worth, Texas-based maker of workwear under the Dickies and Workrite brands. The deal is valued at around $820 million in cash. http://clk.im/DgvQ
https://www.axios.com/newsletters/axios-pro-rata-ed720b7e-efa6-49b6-add6-8c3b23655ec1.html?chunk=6#story6
Fundraising
• K9 Ventures, a Silicon Valley seed firm led by Manu Kumar, has closed its third fund with $42 million in capital commitments. http://clk.im/uG96
• RJ Capital Group and Tempus Holdings have formed a $300 million VC fund focused on "consumer upgrade" in China. http://clk.im/5EII
https://www.axios.com/newsletters/axios-pro-rata-ed720b7e-efa6-49b6-add6-8c3b23655ec1.html?chunk=7#story7
It's Personnel
• George Couto has joined Pritzker Group Private Capital as a vice president of the firm's services group. He previously was with Palladium Equity Partners. www.pritzkergroup.com
• Amy Hauke has joined Meketa Investment Group as a Chicago-based executive VP and private markets consultant. She previously spent nearly 10 years in the private equity group of Aon Hewitt. www.meketagroup.com
• Lisha Li has joined venture firm Amplify Partners as a principal, after she recently completed her PhD in statistics and machine learning from UC Berkeley. www.amplifypartnerscom
• Maxwell Schechter has joined Angeles Equity Partners as VP of business development. He previously was with Lindsay Goldberg. AEP also said that it has added James Lee and Shan Siddiqui as associates. www.angelesequity.com
• Chris Tehranian has joined funds placement agent FirstAvenue as a principal and head of U.S. project management. He previously was head of infrastructure research at Meketa Investment Group. www.firstavenue.com
https://www.axios.com/newsletters/axios-pro-rata-ed720b7e-efa6-49b6-add6-8c3b23655ec1.html?chunk=8#story8
Final Numbers