Axios Pro Rata
December 18, 2018
⛱ Publishing note: This is my last issue of 2018, as tomorrow I'm on a plane to Orlando (E knows we're flying there, but she's also been led to believe that we then hop a connection... we don't).
Kia Kokalitcheva ([email protected]) will be your newsletter leader for the rest of the week, and then Pro Rata goes dark until January 2. Have a great holiday, and we'll chat again next year!
Top of the Morning When digital media site Mic went bust earlier this month, it sparked an inferno of postmortems. Not only for the specific company itself, but for digital media startups as a whole. Everything from "pivot to video" snark to "VC is the original sin for such startups" to finger-pointing at Facebook and Google for being bad partners.
Sure it was coverage overkill, but this wasn't some software or biotech startup that had raised over $60 million and was then sold for scrap. Mic was a media company – these were our people! – so of course we rushed to navel-gaze with a microscope.
The reality is that plenty of VC-backed digital media companies are very much alive and kicking. This includes some of the larger ones which, despite organizational challenges and some missed revenue goals, continue to generate hundreds of millions in revenue and maintain unicorn valuations.
But it's also true that the industry has been relatively bereft of big exits. Never a billion-dollar outcome, with the last large deal coming over three years ago when Axel Springer paid $450 million for BusinessInsider.
There are still big questions of viability of digital media as a VC investment strategy.
So I spoke with Eric Hippeau, the former HuffingtonPost and Ziff Davis CEO and current VC, to learn why he remains bullish on the space.
It also must be noted that Hippeau, via Lerer Hippeau Ventures, is an investor in Axios. But that's not why I consider him to be the smartest and most handsome venture capitalist of all time. Just a coincidence.
Hippeau makes three primary arguments:
1. Audience continues to grow, with most Americans now devoting more hours to consuming digital content than TV. News content is obviously just a part of that — on both sides — but remains a significant cog.
2. The FB/Google advertising duopoly is an anomaly that doesn't have staying power. Specifically, he notes how Facebook itself seems to believe it's at display ad saturation, and believes there will be continued erosion in both usage and engagement.
"So far Facebook and Google have been the best ad model ever invented, because of the super-targeting, but there is more to advertising than direct response," Hippeau argues. "There's branding and messaging and influencing, and I think the ad community will reconsider how they spread around their dollars."
He also thinks the current situation has caused digital media startups to become more creative in diversifying their own revenue streams.
3. He points to China's ByteDance as an example of how "it doesn't work until it does." The company, best-known for its AI-driven, personalized newsfeed, was most recently valued at $75 billion by VCs.
Bottom line: Yes, Hippeau is talking up his own book (Axios included). But that doesn't make him wrong.
Also...
Janet Yellen is adding her voice the the growing chorus of concern about high levels of corporate debt with weak covenants.
Her fear is that, in the case of an economic downturn, the over-leveraging could "prolong the downturn and lead to lots of bankruptcies in the non-financial corporate sector."
She adds that today's CLOs are comparable to subprime packages of the past, in terms of credit quality, but she doesn't expect 2008-type contagion because she doesn't believe the current debt investors themselves are over-leveraged.
• PE PR: Chris Ullman, who has led corporate communications for The Carlyle Group since 2001, tells Axios that he's leaving to open his own PR shop next month.
Ullman, a world-champion whistler who previously led comms for the U.S. OMB and the SEC, says he "just turned 55 and always wanted to manage my own P&L and create what [former IBM CEO] Lou Gerstner called a 'portfolio life' that probably includes me writing another book and doing whistling talks for corporate clients."
He will continue advising Carlyle, which has not yet chosen a permanent replacement.
I'm gonna miss him in the role. Zealous defender of his firm and its people, but not beyond reason and always willing to return the call and engage.
• Polychain Capital, best known for running the world's largest crypto hedge fund, tells Axios that it has raised $175 million for its debut venture capital fund.
Kia first previewed the fund back in January. It will make equity investments in early-stage startups involved in decentralization tech.
Firm founder Olaf Carlson-Wee, an early Coinbase employee, says that Polychain also will continue to invest in cryptocurrencies and digital tokens via its hedge fund, but that he is "skeptical" of startups that create non-native tokens for financing purposes.
On the recent pricing collapse of Bitcoin and other cryptocurrencies: "This asset class has always been incredibly volatile. It's grown in bits and starts, with very rapid increases and then bear markets... When I launched Polychain Capital I was prepared for this."
🎧 Generation Refugee is the subject of our latest Pro Rata podcast. Sixty million displaced people, larger than the populations of France or the UK, the global risks it creates and why developed counties like the U.S. aren't doing much to help. Listen here.
The BFD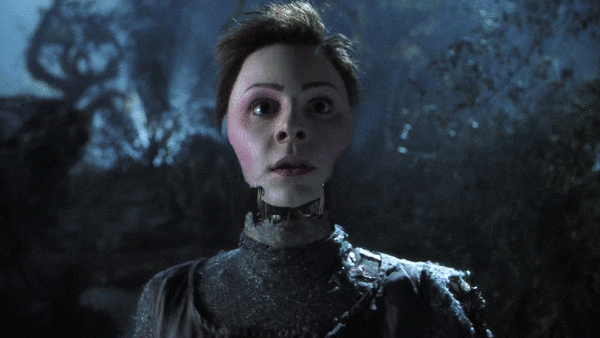 Graphcore, a UK-based AI chipmaker, raised $200 million in Series D funding at a $1.7 billion post-money valuation.
Why it's the BFD: Because there is a generational battle brewing in the semiconductor space, between AI-native upstarts like Graphcore and legacy chipmakers like Intel and Nvidia.
Investors: Atomico, Sofina, BMW i Ventures, Microsoft, Merian Global Investors, Draper Esprit, Robert Bosch, Dell Technologies, Foundation Capital, Sequoia Capital, Amadeus Capital Partners, C4 Ventures and Samsung.
Bottom line: "Graphcore is one of a number of companies trying to design a new class of chips that will be better at crunching the vast amount of data needed to make computers smarter. They argue that the processors that have defined the PC age... are not suited for this task, and more tailored solutions are needed to achieve the kind of speed up required." — Giles Turner
Venture Capital Deals
• Moonbug, a London-based children's entertainment company, raised $145 million in Series A funding. The Raine Group led with a $100 million investment, and was joined by Felix Capital and Fertitta Capital. http://axios.link/DuQw
• Seismic, a San Diego-based provider of sales enablement and content management software for marketing teams, raised $100 million in Series E funding at a $1 billion valuation. Lightspeed Venture Partners and T. Rowe Price co-led, and were joined by General Atlantic, JMI Equity and Jackson Square Ventures. http://axios.link/sdOc
• Vogo, an India-based e-scooter startup, raised $100 million from ride-hail company Ola. http://axios.link/cay8
• Egress, a London-based provider of data privacy and compliance software for unstructured data, raised $40 million in Series C funding. FTV Capital led, and was joined by return backer AlbionVC. http://axios.link/Yl4s
• Monglix, an India-based B2B e-commerce site for industrial goods, raised $23 million in Series C funding from Accel, Jungle Ventures, IFC, Temasek, Venture Highway, InnoVen Capital and Venture Highway. http://axios.link/GnCG
• RightHand Robotics, a Somerville, Mass.-based developer of robotics for e-commerce warehouse automation, raised $23 million in Series B funding. Menlo Ventures led, and was joined by GV, Matrix Partners and Playground Global. http://axios.link/o9Nt
• 24M, a Cambridge, Mass.-based provider of grid and transportation energy storage systems, raised around $22 million in Series D funding. Kyocera Group and Itochu co-led the round, and were joined by North Bridge Venture Partners. www.24-m.com
• Ada, a Toronto-based provider of customer-facing chatbots, raised C$19 million in Series A funding. FirstMark Capital led, and was joined by Leaders Fund, Burst Capital and return backers Bessemer Venture Partners, Version One and Barney Pell. www.ada.support
• Sea Machines Robotics, a Boston-based developer of autonomous control solutions for marine vehicles, raised $10 million in Series A funding. Accomplice VC led, and was joined by Toyota AI Ventures, Brunswick Corp, TechNexus Venture Collaborative, Eniac Ventures and NextGen VP. http://axios.link/D4ib
• The Mom Project, a Chicago-based career site for mothers, raised $8 million in Series A funding. Grotech Ventures and Initialized Capital co-led, and were joined by Aspect Ventures and seed investors like BBG Ventures. http://axios.link/RT2B
• TicketGuardian, a Newport Beach, Calif.-based insure-tech startup focused on the live events space,, raised $8 million in Series A funding co-led by American Family Ventures and IA Capital Group. www.ticketguardian.com
• Tonsser, a Copenhagen-based performance app for youth soccer players, raised €5.5 million in Series A funding. Alven Capital led, and was joined by return backers Seed Capital and Wellington Partners. http://axios.link/KuvS
Private Equity Deals
• The Carlyle Group has agreed to buy StandardAero, a Scottsdale, Ariz.-based aircraft maintenance company being sold by Veritas Capital, Axios has learned from a source familiar with the situation. Reuters reported yesterday that the two sides were close, with a price-tag in excess of $5 billion. Expect an official announcement later today.
• Bridgepoint offered to buy listed Swedish online gambling company Cherry for around $1 billion. http://axios.link/BzP2
• CVC Capital Partners is nearing a £225 million deal for a minority stake in English rugby union Premiership Rugby. http://axios.link/D1a9
• Gryphon Investors acquired a majority stake in Nolan Transportation Group, an Atlanta-based non-asset freight brokerage. www.ntgfreight.com
• Lone Star Funds agreed to acquire a €3.07 billion portfolio of "toxic" real estate assets from Spain's Bankia. http://axios.link/ICji
• The Sterling Group acquired Artisan Design Group, a Westlake, Texas-based flooring products and design company.
Public Offerings
• RMG Acquisition, a New York-based SPAC formed to acquire a materials or energy services business, filed for a $200 million IPO. It plans to trade on the NYSE (RMG) with Deutsche Bank as sole underwriter. CEO Robert Mancini was co-head of The Carlyle Group's power investment group until this past June.
Liquidity Events
• Access Bank of Nigeria agreed to buy local rival Diamond Bank for around $200 million in cash and stock. Sellers include The Carlyle Group. http://axios.link/tvvr
🍔 Jack in the Box (Nasdaq: JACK), a San Diego-based fast-food operator with a market cap of $2.1 billion, said it is exploring strategic options, including a possible sale. http://axios.link/39wJ
Fundraising
• Bain Capital raised $4.65 billion for its fourth Asia-focused fund, per Reuters. http://axios.link/aOGQ
• Lightspeed Venture Partners is raising $360 million for its fourth China-focused fund and $200 million for its first later-stage China fund, per SEC filings. www.lsvp.com
• Ridgemont Equity Partners, a Charlotte-based mid-market buyout and growth equity firm, raised $1.65 billion for its third fund. www.ridgemontep.com
• Sapphire Ventures raised $115 million for a sports tech investment fund, per an SEC filing. www.sapphireventures.com
It's Personnel
• Tony Grosso joined Rockefeller Capital Management as a San Francisco-based managing director. He previously led the venture services group of Merrill Lynch.
Final Numbers