Axios Pro Rata
July 18, 2018
Top of the Morning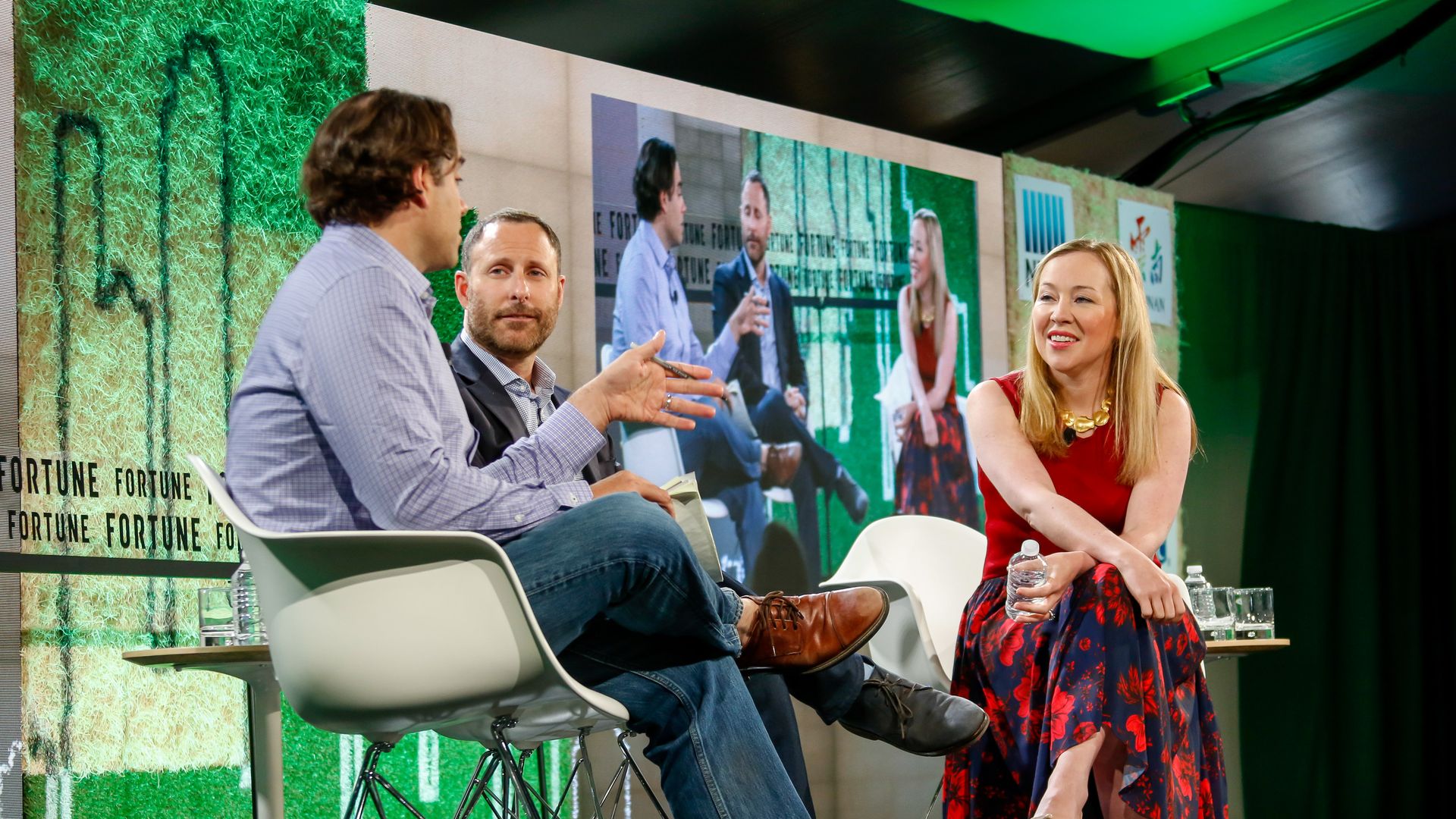 Yesterday I interviewed SoftBank Vision Fund's Jeff Housenbold and Lydia Jett, as part of the Fortune Brainstorm Tech conference in Aspen.
My big takeaway: SVF does not perceive itself as having distorted the VC market, instead arguing that the later-stage scene was already moving to deep-pocketed mega-funds that seek to help companies execute by significantly reducing capital constraints. SVF might have accelerated the evolution, but it was happening regardless.
Housenbold also said that, in the majority of deals he's done, SVF wasn't the highest term sheet.
• Trade wars: Larry Kudlow this morning said at a CNBC conference that he's come around to the same line of economic thinking as former philosophical foe Peter Navarro. After first giving some lip service to generally opposing blanket tariffs, Kudlow stated that "the President is doing exactly the right thing here" and that China's "local party leaders" are similar to "Mafia dons."
I've had a tough time finding anyone here in Aspen who has amended, or is thinking about amending, their tech investment strategy because of the trade wars.
• David Chao, co-founder and general partner of venture firm DCM, tells me to only believe around 60% of the details in funding announcements from Chinese tech startups — particularly as more and more companies say they are raising nine-figure sums at unicorn valuation from domestic sources.
Chao, who is based in Silicon Valley but whose firm invests heavily in China, adds that he's also run into some U.S. unicorns that have fudged fundraising figures via press release.
• Viacom CEO Bob Bakish said on stage yesterday that his bet guess is that Viacom will remain independent in a year from now, "but we'll just have to see how the whole ecosystem plays out."
• Back to the future: Bloomberg's Sabrina Willmer and Heather Perlberg report that mega-buyout fees are on the rise, including for new vehicles from Hellman & Friedman and TPG. Key line, from placement agent Kelly DePonte: "A lot of investors are more worried about access than fees."
• Paige Craig has quietly stepped down as head of U.S. city operations at Bird, which he had joined just this past March after shutting down his seed-stage investment firm (Arena Ventures). He tells Axios via email that he remains an advisor to the company, adding:
"I'm a huge fan of the people and company but I'm better suited investing and advising companies. I'm spending my time helping one or two later-stage companies scale and fundraise."
• Today in Abraaj: Abu Dhabi Financial Group has jumped into the fray, with what Bloomberg reports is a $55 million bid to manage the Abraaj private equity funds. That would represent a challenge to Cerberus, which seemed to have a done deal (kind of like Colony Capital seemed to have before Cerberus arrived).
🎙The Axios Pro Rata podcast launches Monday. Subscribe via:
The BFD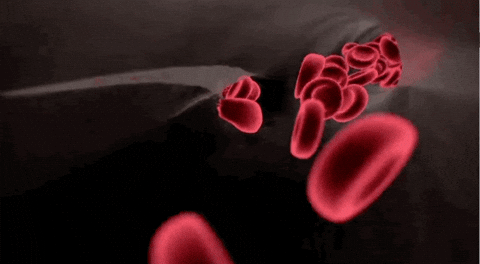 Rubius Therapeutics, a Cambridge, Mass.-based developer of drugs based on genetically-engineered red blood cells, raised $241 million in an upsized IPO at a full-diluted market value of $2 billion.
Why it's the BFD: Because this is a remarkable result for a preclinical company with a brand new CEO that doesn't yet have any known collaboration partners.
Details: The pre-revenue company priced 10.5 million shares at $23 vs. plans to sell 9.5 million shares at $20-$22, and will trade on Nasdaq (RUBY). JPMorgan was lead underwriter, and Rubius had raised over $240 million from Flagship Pioneering (57.3% pre-IPO stake) and Fidelity (5.3%).
Bottom line: "Rubius has built its pipeline around a technology to create and weaponize red blood cells in large quantities in bioreactors, a manufacturing method it thinks gives it an edge over CAR-T drugs." — Eric Palmer, FiercePharma
Venture Capital Deals
🚑 Ascentage, a Chinese developer of drugs designed induce programmed cell death in cancer, raised $150 million in Series C funding. YuanMing Prudence Fund and Oriza Seed VC co-led, and were joined by Teng Yue Partners. ArrowMark Partners, HDY International Investment, CTS Capital and CCB International. http://axios.link/hERx
• Glovo, a Spanish on-demand platform for gig economy workers, raised €115 million in Series C funding from Rakuten, Seaya, Cathay, AmRest, Idinvest Partners and GR Capital. http://axios.link/SL9v
• Yitu Technology, a Shanghai-based AI startup whose focus includes machine vision, raised $100 million in new funding from China Industrial Asset Management. http://axios.link/AsSa
🚑 Centivo, a new employer-sponsored health plan focused on primary care, raised $34 million in Series A funding. Bain Capital Ventures led, and was joined by F-Prime Capital Partners, Maverick Ventures, Bessemer Venture Partners, Ingleside Investors, Rand Capital, Grand Central Tech Ventures and Oxeon Investments. http://axios.link/mAFT
• Verodin, a McLean, Va.-based validator of cybersecurity controls, raised $21 million in Series B funding. TenEleven Ventures and Bessemer Venture Partners co-led, and were joined by Capital One Growth Ventures and Citi Ventures. http://axios.link/RX1q
• OpenPath, a Los Angeles-based provider of physical workplace security solutions, raised $20 million in Series B funding led by Emergence Capital. http://axios.link/WmBe
• Pocket.watch, a Los Angeles-based kids media brand, raised $15 million in Series B funding. Viacom led, and was joined by Greycroft and UTA Ventures. www.pocket.watch
🚑 K Health, a New York-based personalized health information startup, raised $12.5 million in funding from Comcast Ventures, Bessemer Venture Partners and Mangrove Capital Partners. http://axios.link/Afkq
• TVision Insights, a Boston-based provider of television attention measurement solutions, raised $11.5 million in new funding co-led by Accomplice and Jump Capital. http://axios.link/seeu
• Airy3D, a Montreal-based 3D computer vision startup, raised $10 million in Series A funding led by Intel Capital. http://axios.link/lmIc
• CyberMDX, a New York-based provider of cybersecurity solutions for medical devices and clinical networks, raised $10 million in Series A funding. Pitango VC led, and was joined by OurCrowd Qure. http://axios.link/S4wM
• Mosa Meat, a Dutch cultured meat startup, raised €7.5 million. M Ventures led, and was joined by Merck, Bell Food Group, and the Glass Wall Syndicate. http://axios.link/jrqH
🚑 Kindly Care, a San Francisco-based caregiver marketplace that also provides both sides with financial management help, raised $5.4 million in Series A funding. Javelin Venture Partners led, and was joined by MHS Capital and Jackson Square Ventures. http://axios.link/1qj1
• AdQuick, a Los Angeles-based digital platform for outdoor advertising, raised $2.1 million from Initialized Capital. http://axios.link/Qbup
Private Equity Deals
• BC Partners has agreed to acquire Navex Global, a Lake Oswego, Ore.-based provider of governance, risk management and compliance software. Seller Vista Equity Partners will retain a minority equity stake. www.navexglobal.com
⛽ Capital Dynamics has agreed to buy minority equity stakes in a pair of California solar power plants. http://axios.link/DscM
• Dyal Capital Partners is in talks to buy a minority stake in Golub Capital, per Reuters. http://axios.link/TYLf
• Genstar Capital has agreed to buy Cetera Financial Group, an El Segundo, Calif.-based financial planning company, for $1.7 billion. http://axios.link/HEe2
• H.I.G. Capital has sold Kondor, a UK-based electronics accessories distributor, to a unit of DCC (LSE: DCC). http://axios.link/E0AU
• NCI Building Systems (NYSE: NCS) has agreed to merge with Ply Gem, a Cary, N.C.-based building products manufacturer that was taken private just three months ago for $2.4 billion (including debt) by Clayton Dubilier & Rice. NCI shareholders would hold a 53% stake in the combined business. http://axios.link/v26I
Public Offerings
🚑 Crinetics Pharma, a San Diego-based drug company focused on endocrine diseases, raised $102 million in its IPO. The company priced 6 million shares at $17, compared to plans to offer 5 million shares at $15-$17, for a fully diluted market value of $421 million. It will trade on the Nasdaq (CRNX) with JPMorgan as lead underwriter, and had raised over $100 million from firms like Vivo Capital (20% pre-IPO stake), 5AMVentures (19.7%), Versant Ventures (19.7%), Perceptive Advisors (10.9%), OrbiMed (10.1%), RA Capital (5.5%). www.crinetics.com
Liquidity Events
• Stonepeak Infrastructure Partners and Brookfield Infrastructure Partners are launching a sale process for the Carlsbad Desalination Plant in California, which could be valued north of $1 billion, according to Bloomberg. http://axios.link/Rt3Y
• Ultimate Software (Nasdaq: ULTI) is acquiring PeopleDoc, a French HR document storage startup, for $300 million in cash and stock. PeopleDoc had raised around $50 million in VC funding from firms like Eurazeo, Accel, Kernel Investissements and Alven Capital Partners. http://axios.link/u8zT
More M&A
• LendingTree (Nasdaq: TREE) has acquired Student Loan Hero, an Austin, Texas-based provider of student debt management solutions, for $60 million. http://axios.link/t2dv
• iQiyi (Nasdaq: IQ) acquired Chinese mobile gaming company Skymoons for nearly $300 million. http://axios.link/bY0D
• Ninantic, the San Francisco-based company behind Pokemon GO, has agreed to buy Seismic Games, a Los Angeles-based studio that had raised $2.2 million in Series A funding led by Frontier VC. Niantic last year raised a $200 million round led by Spark Capital. http://axios.link/QZTK
• Slack has acquired Missions, an app that lets users "automate routine processes and tasks in Slack," from Robots and Pencils, a Canadian portfolio company of Next Sparc and Zanite Ventures. http://axios.link/vNuj
Fundraising
⛽ The Carlyle Group is seeking $4 billion for a new fund to invest in oil and gas assets outside of North America, per the FT. http://axios.link/DZ6c
• Technology Crossover Ventures is targeting $2.5 billion for its tenth fund, per WSJ. http://axios.link/Uwsf
Final Numbers