Axios Pro Rata
September 09, 2019
Top of the Morning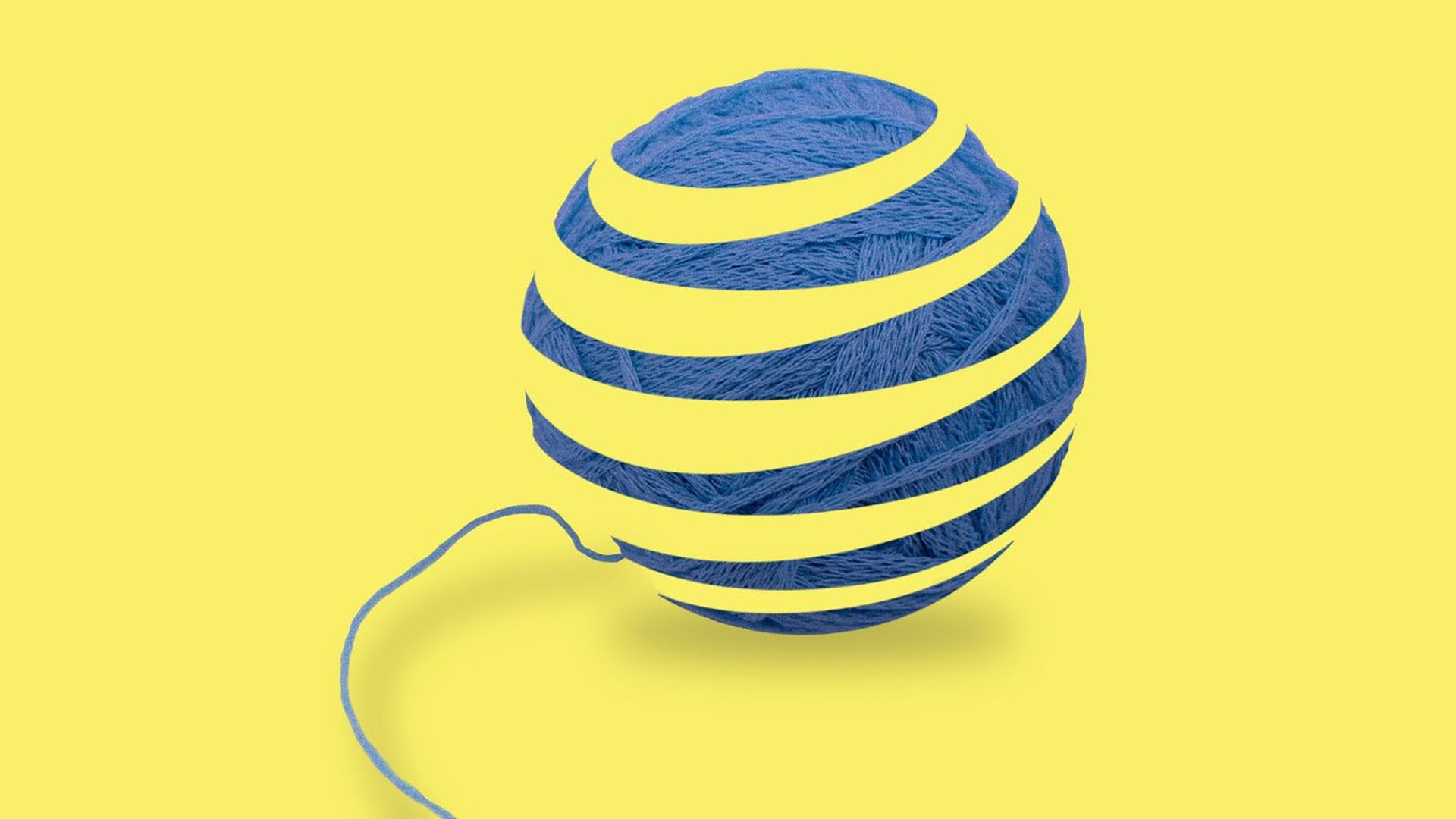 Activist investor Elliott Management this morning disclosed a $3.2 billion stake in AT&T, making it the telecom giant's sixth largest shareholder.
This is a boomerang on AT&T CEO Randall Stephenson's argument to regulators when buying Time Warner, that his company is now competing with tech giants like Amazon and Netflix. Elliott agrees, which is why it doesn't think a veteran telecom guy like Stephenson should still be in charge.
Elliott believes that AT&T shares have under-performed for the past decade, and pins much of the blame on its strategy of building a conglomerate in an age of vertical focus. This includes criticism of its deals for:
T-Mobile: "The most damaging deal was the one not done," because the record breakup fee gave T-Mobile the capital to become a viable competitor.
DirecTV, which Elliott believes is a business in secular decline. This might be one AT&T already agrees with, as we've been hearing divestiture rumblings (perhaps reflected by AT&T switching the name of its skinny bundle from DirecTV Now to AT&T Now).
Time Warner, which Elliott calls a "spectacular company" that AT&T hasn't given a "clear strategic rationale" for owning.
Sources close to the situation say that Elliott began seriously digging into AT&T about a year ago, which also was around time that a judge allowed the Time Warner merger to go through. The hedge fund does believe there are divestiture opportunities but, again, this is more about wanting management changes.
AT&T recently promoted John Stankey to its #2 role and heir apparent to Stephenson, but he's another executive with telco roots.
Elliott wants someone with Silicon Valley pedigree — figuratively, not geographically — and doesn't make today's move if it hasn't already talked to a few possible candidates.
AT&T statement: "Our management team and Board of Directors maintain a regular and open dialogue with shareholders and will review Elliott Management's perspectives in the context of the company's business strategy. We look forward to engaging with Elliott. Indeed, many of the actions outlined are ones we are already executing today."
• LP land: Ian Charles last week stepped down as a partner with Landmark Partners, where he worked on primary and secondary private equity fund deals, after a 13-year run. No word yet on his future plans.
• Radio silence: Apollo Global Management CEO Leon Black is not responding to weekend reports that he donated $5.5 million to the MIT Media Lab at the behest of Jeffrey Epstein. A source tells me this is separate from the $10 million that Black's family foundation made to Epstein's own nonprofit, which is another contribution Black won't explain beyond a milquetoast apologia to Apollo employees and investors.
🎧 Pro Rata Podcast today will speak with Joe Walsh, the former GOP Congressman who's challenging President Trump for the Republican presidential nomination. Episode up by noon EST. Subscribe here.
The BFD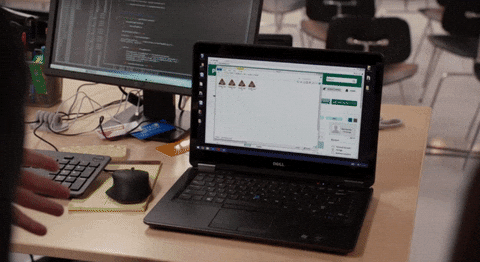 Advent International and Permira approached Symantec (Nasdaq: SYMC) about a $16 billion takeover offer, one month after Symantec agreed to sell its enterprise business to Broadcom (Nasdaq: AVGO) for $10.7 billion, as first reported by the WSJ.
Why it's the BFD: Symantec is the world's largest cybersecurity company.
Backstory: Broadcom originally looked at buying all of Symantec itself for $28.25 per share, but then discovered something during due diligence that caused it to change course and cut price.
Bottom line: "It couldn't be learned how exactly this deal would work and it is far from guaranteed it will happen. If it does, it could involve the firms buying Symantec and proceeding with the sale to Broadcom or waiting for the enterprise deal to close and then acquiring the consumer unit, which includes Norton antivirus and LifeLock identity-theft-protection products." ⁠— Cara Lombardo & Dana Cimilluca, WSJ
Venture Capital Deals
• AppZen, a San Jose, Calif.-based maker of AI tools for corporate expensing and finance teams, raised $50 million in Series C funding. Coatue Management led, and was joined by return backers Redpoint Ventures and Lightspeed Venture Partners. http://axios.link/PsOa
• Group Nine Media, a New York-based digital media company, raised $50 million in new funding from Discovery Inc. and Axel Springer SE.
• Volocopter, a German developer of autonomous flying taxis, raised €50 million in Series C funding led by Volvo parent company Zhejiang Geely Holding Group. http://axios.link/J7tU
• Spendesk, a French provider of corporate expense and spend management software, raised $38.4 million in Series B funding led by return backer Index Ventures. http://axios.link/rSeU
• HackerOne, a San Francisco-based bug bounty program, raised $36.4 million in Series B funding. Valor Equity Partners led, and was joined by Benchmark, NEA, Dragoneer Investment Group and EQT Ventures. http://axios.link/ga3g
🚑 Platelet BioGenesis, a Cambridge, Mass.-based developer of stem cell-derived human platelets, raised $26 million in Series A-1 funding. Ziff Capital Partners and Qiming Venture Partners USA co-led, and were joined by return backers Nest.Bio Ventures and eCoast Angels. www.plateletbiogenesis.com
• Loadsmart, an on-demand full truckload shipping platform, raised $19 million from Ports America, Maersk Growth, Chromo Invest, and Connor Capital SB. http://axios.link/R1Ja
• Freeda Media, an Italian media brand for women, raised $16 million in Series B funding. Alven led, and was joined by fellow insiders Endeavor Catalyst and UniCredit. http://axios.link/P1Ez
• CasperLabs, an open-source blockchain project focused on R&D, raised $14.5 million in Series A funding. Terren Piezer led, and was joined by Arrington XRP Capital, Hyundai Digital Asset Co., Consensus Capital, Axiom Holdings Group, Bell LP, OneBoat Capital, MW Partners, Blockchange Ventures, Hashkey Capital, and Distributed Global. www.casperlabs.io
🚑 Specific Diagnostics, a Mountain View-based provider of in vitro diagnostics for identifying microorganisms growing in cultures, raised $12.5 million from Telegraph Hill Partners. http://axios.link/gxB6
• Medal.tv, a clipping and messaging service for gamers, raised $9 million led by Horizons Ventures. http://axios.link/hBFk
• Uizard, a Copenhagen-based platform for prototyping development tools, raised $2.8 million in seed funding. ByFounders led, and was joined by LDV Capital, av8 Ventures, and New York Venture Partners. http://axios.link/HWAB
Private Equity Deals
• Belcan, a Cincinnati-based portfolio company of AE Industrial Partners, acquired Lagoni Engineering, a London-based engineering consultancy focused on the energy market. www.belcan.com
• Canada Pension Plan Investment Board invested $115 million in Delhivery, an Indian third-party logistics provider. www.delhivery.com
• Fortress Investment Group acquired litigation finance firm Vannin Capital. http://axios.link/w60J
• Partners Group acquired a majority equity stake in BCR Group, a Chinese provider of retail displays. www.partnersgroup.com
• Red River, a Claremont, N.H.-based portfolio company of Acacia Partners, acquired CWPS, a Washington, D.C.-based managed services provider. www.redriver.com
• Saw Mill Capital acquired DPIS, a Houston-based provider of outsourced engineering and inspections for single-family homebuilders. www.dpis.com
• TA Associates made a minority investment in MISA, a Vietnamese provider of EPR software. www.misa.com.vn
• Tailwind Capital acquired Ventiv Technology, an Atlanta-based provider of integrated risk management software for companies and government entities, from Symphony Technology Group. www.ventivtech.com
Public Offerings
• 6 companies expect to price U.S. IPOs this week: 10x Genomics,Alerus Financial, CloudFlare, SmileDirectClub, and SpringWorks Therapeutics. http://axios.link/In2x
🐶 Datadog, a New York-based provider of cloud app monitoring solutions, set IPO terms to 24 million shares at $19-$22. It would have an initial market cap of $5.9 billion, were it to price in the middle, and plans to trade on the Nasdaq (DDOG) with Morgan Stanley as lead underwriter. The company reports a $13 million net loss on $153 million in revenue for the first half of 2019, and raised nearly $150 million in VC funding, from such firms as Index Ventures (20.1% pre-IPO stake), OpenView Venture Partners (16%), Iconiq (11.3%), RTP Ventures (8.2%), and Meritech Capital Partners. http://axios.link/J7tU
Liquidity Events
• Commvault (Nasdaq: CVLT) agreed to buy Hedvig, a Santa Clara, Calif.-based provider of software-defined storage solutions, for $225 million. Hedvig had raised over $50 million in VC funding from firms like Atlantic Bridge Ventures, True Ventures, EDBI, HP Pathfinder, and Vertex Ventures. http://axios.link/TcC
⛽ Riverstone Holdings and Kerogen Capital hired RBC to find a buyer for Cuadrilla Resources, a British natural gas E&P company, per Bloomberg. http://axios.link/lGMV
More M&A
• Carbonite (Nasdaq: CARB), a Boston-based data protection company with a market cap north of $500 million, is considering a sale process, per Bloomberg. http://axios.link/Otmo
• Tokyo Century (Tokyo: 8439) agreed to buy the 75.5% stake it doesn't already own in California-based aircraft leasing firm Aviation Capital Group for $3 billion from Pacific Life Insurance. http://axios.link/2dDQ
Fundraising
🚑 4Bio Capital, a London-based VC firm, held a $50 million first close for a $150 million-targeted fund that will invest in "advanced therapies." http://axios.link/Ant4
• Permira is nearing a final close for its seventh flagship buyout fund, which already has passed its €10 billion target, per Bloomberg. http://axios.link/eoLD
It's Personnel
• Laura Thompson, a former GV investor and GoogleX project manager, joined Brown University as an entrepreneur-in-residence, per her LinkedIn page.
• Sandhya Venkatachalam has launched an AI-focused VC firm called Deep Ventures. She previously led growth equity investing for Social Capital and, before that, co-founded Centerview Capital.
Final Numbers
🙏 Thanks for reading Axios Pro Rata. Please ask you friends, colleagues, and AT&T activists to subscribe here.