Thanks for reading Axios Pro Rata. Invite your friends and co-workers to sign up here.
Top of the Morning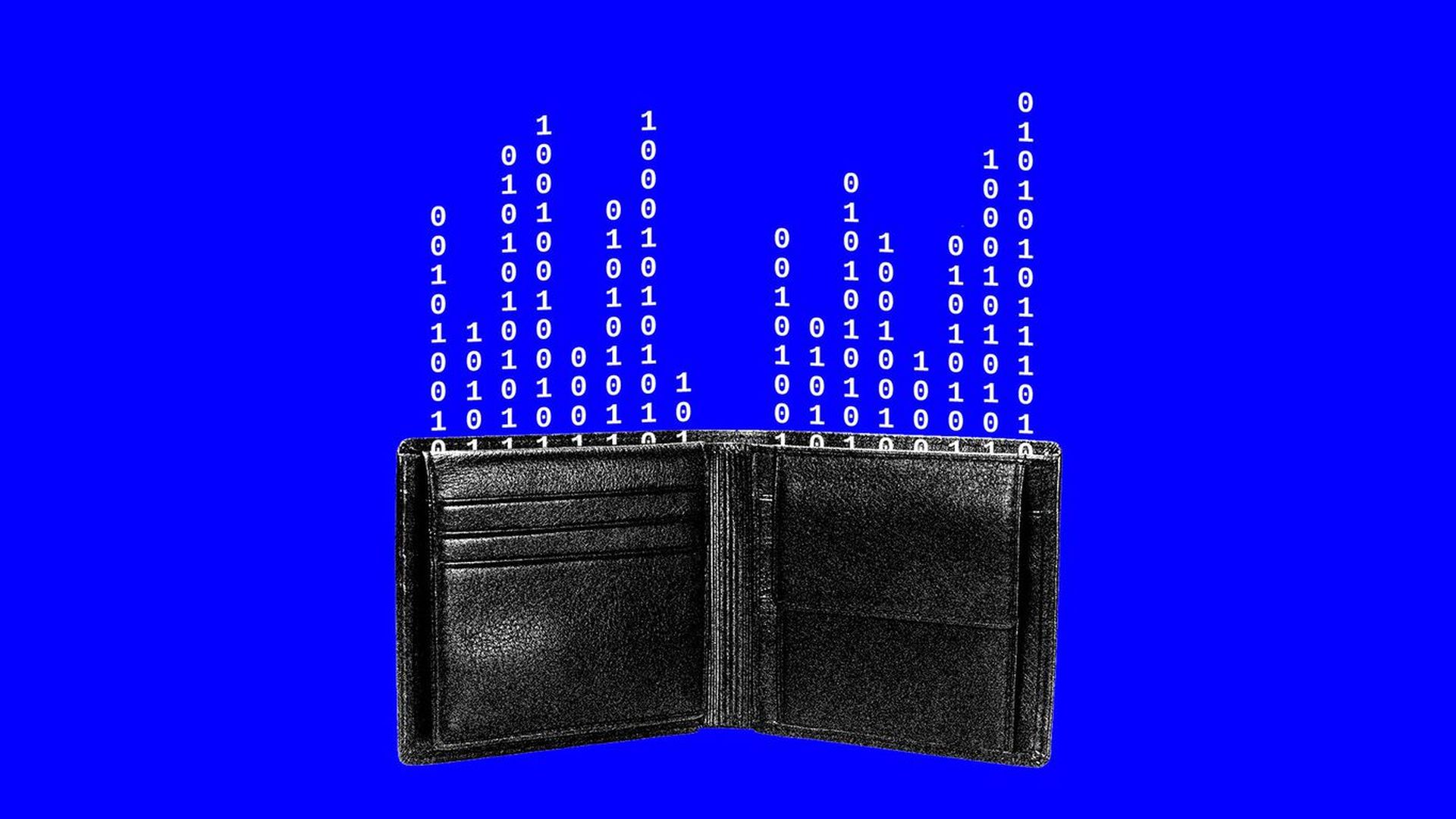 Chat app Kik yesterday helped launch a legal battle that could result in greater clarity around whether digital tokens are currencies or securities, Axios' Kia Kokalitcheva reports.
Backstory: Kik in 2017 raised nearly $100 million in an initial coin offering for a token called Kin that would be used to buy and sell digital services.
The SEC later reached out for more info and eventually sent Kik a Wells notice that indicates some sort of enforcement action will be forthcoming.
In short, it wants Kin to become a currency rather than a security. But, as Kik investor Fred Wilson notes, "the SEC is regulating by enforcement, not new rulemaking."

SEC officials previously declared both Bitcoin and Ether to be currencies, although its corp finance director did hint that the initial sale of Ether tokens should likely have been considered securities.
Kik's top argument is that Kin doesn't meet the Howey Test, which was created by the Supreme Court in 1946 to determine if certain transactions (like an ICO) are investment contracts (and, thus securities).
It's no slam dunk. Kik argues in its Wells notice response that Kin buyers had no expectations of profits from buying tokens, thus not meeting the Howey Test, but 2017 comments by Kik CEO Ted Livingston tell a different story.
Yesterday Kik launched a crowdfunding effort to take its fight to court, contributing an initial $5 million worth of digital tokens.
The crypto industry hope is that judges will decide this currency vs. security questions once and for all, effectively creating an updated Howey Test.
And it should be the SEC's hope as well, to both save it headaches and to establish common rules of the digital road.
Bottom line: Kik and other crypto-related startups aren't trying to operate outside of regulatory regimes, despite their industry's lawless reputation. They want specific rules. But, so far, the U.S. government hasn't complied.
Also...
• Deal scoop: Cameo, a Chicago-based startup that lets fans pay for personalized videos from celebrities, is finalizing a Series B investment at around a $300 million valuation, Axios has learned from multiple sources.
Kleiner Perkins is leading, with other new investors said to include Spark Capital.
Cameo previously raised $18 million from Chicago Ventures, Bedrock and Lightspeed Venture Partners.
Yes, it does sound a bit silly to base a company on video shout-outs from Brett Favre ($500), Flavor Flav ($175), and Disco Cowboy ($2) — but the VC bet is said to be a combination of high growth (the deal was competitive) and a belief that Cameo management has a strong handle on the talent side of the ledger (as opposed to just consumer behavior).
Kleiner Perkins and Spark declined comment, while Cameo's CEO didn't reply.
Bonus: Gilbert Gottfried singing Baby Shark to a 1 year-old.
• Spox shift: Laura Anderson yesterday began work as head of communications for Silver Lake, Axios has learned. She previously spent over 18 years in various senior comms roles with Intel and succeeds Gordon Goldstein, who left at the end of last year.
🎧 Pro Rata Podcast digs into Fiat Chrysler's proposed merger with Renault, and all of the accompanying complications. Listen here.
The BFD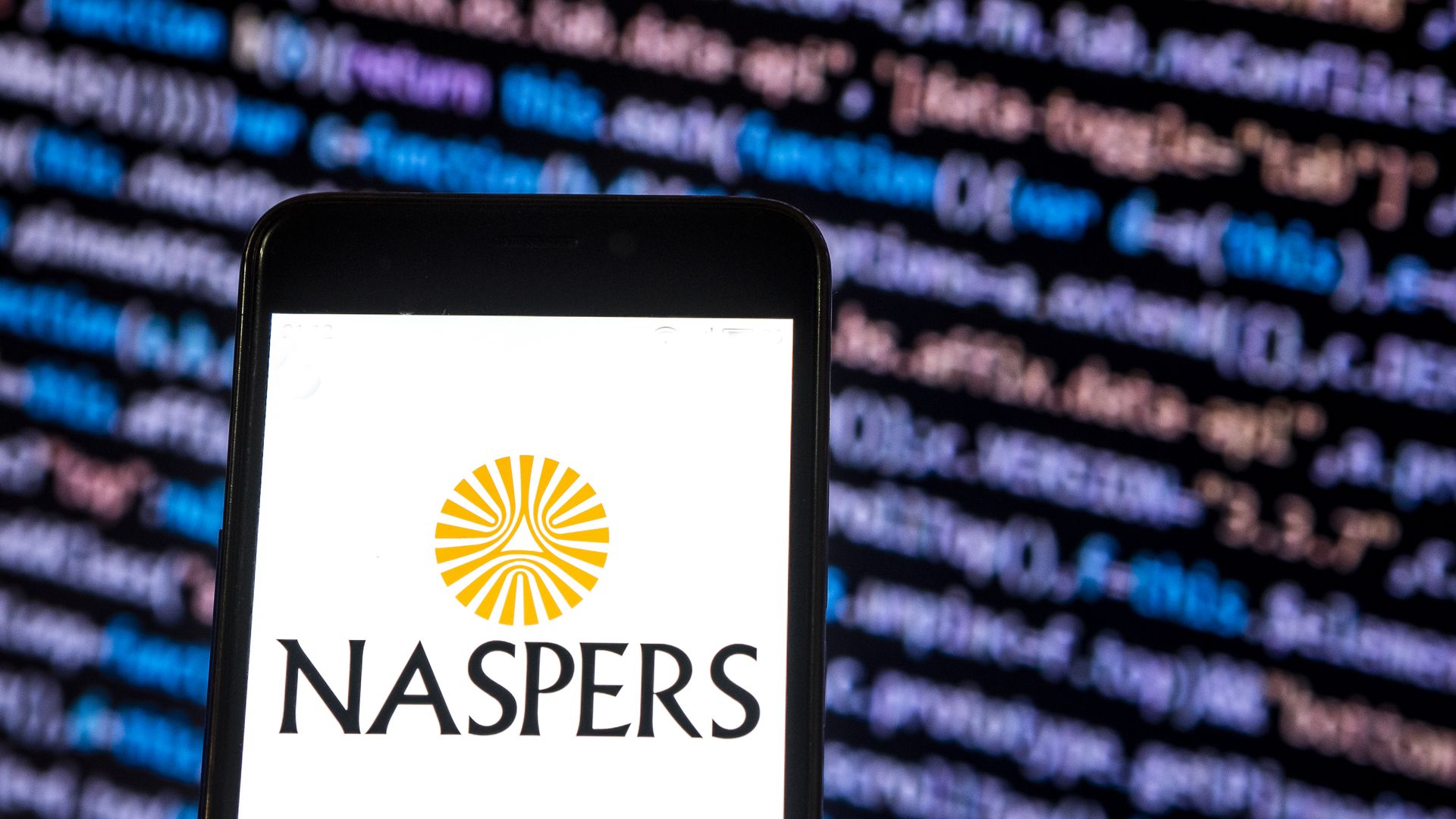 Naspers, the listed South African conglomerate, said it plans to float its consumer tech investment unit in Amsterdam on July 17.
Why it's the BFD: Because the business has assets valued north of €100 billion, including a 31% stake in Chinese Internet juggernaut Tencent. Plus, Naspers is Africa's largest company.
Bottom line: "The listing, meant to attract international investors, is part of CEO Bob Van Dijk's effort to reduce the gap between the Cape Town-based company's market value of about 1.41 trillion rand ($97.9 billion) and its Tencent stake. Naspers has been considering listings other than its primary one in Johannesburg, which some investors have encouraged." — Loni Prinsloo, Bloomberg
Venture Capital Deals
• Toyota (Tokyo: 7203) reportedly is considering a $550 million investment in Chinese ride-hail company Didi Chuxing. http://axios.link/OFm2
🚑 Alphamab Oncology, a Chinese immuno-oncology startup, raised $60 million in Series B funding. Hudson Bay Capital led, and was joined by Adrian Cheng and return backers China VC Fund, PAG and Advantech Capital. http://axios.link/AGeS
🚑 CardioFocus, a Marlborough, Mass.-based developer of an endoscopic ablation treatment for atrial fibrillation, raised $55 million in equity and debt funding. Existing backers include H.I.G. BioVentures and SV Health Investors. http://axios.link/A9VK
• Logz.io, a machine data analytics platform, raised $52 million in Series D funding. General Catalyst led, and was joined by OpenView Ventures, 83North, Giza Venture Capital, Vintage Investment Partners, Greenspring Associates and Next47. http://axios.link/kwmV
🚑 Talkspace, a New York-based online therapy company, raised $50 million in fourth-round funding. Revolution Growth led, and was joined by return backers Norwest Venture Partners, Qumra Capital, Spark Capital and Compound Ventures. www.talkspace.com
• Kustomer, a New York-based provider of enterprise customer service SaaS, raised $40 million in Series D funding from Tiger Global Management and return backer Battery Ventures. www.kustomer.com
🚑 Vesper Medical, a Wayne, Penn.-based developer of medical devices for minimally-invasive peripheral vascular procedures, raised $37 million. Vensana Capital and Gilde Healthcare co-led, and were joined by return backers NEA and Quaker Partners. www.vespermedical.com
• OpenSesame, a Portland, Ore.-based provider of online employee training courses, raised $28 million. FTV Capital led, and was joined by return backer Altos Ventures. www.opensesame.com
🚑 Ayala Pharma, a developer of treatments for genetically-defined cancers, raised $30 million in Series B finding. Novartis led, and was joined by SBI JI Innovation Fund and return backers Israel Biotech Fund, aMoon and Harel Insurance & Finance Group. http://axios.link/6zCp
• TriEye, an Israeli developer of short-wave infrared sensing technology, raised $17 million led by Intel Capital. http://axios.link/4sxT
• Mindsay, a Paris-based conversational AI startup, raised $10 million in Series A funding. White Star Capital led, and was joined by Partech, Paris Aeroports and Accor. www.mindsay.com
• Yulife, a London-based life insurance startup, raised £10 million in Series A funding. Creandum led, and was joined by MMC Ventures, Notion Capital and seed backers Anthemis Exponential Ventures, RGAX and OurCrowd. http://axios.link/vOmR
• Outschool, a San Francisco-based live video platform for online classes, raised $8.5 million in Series A funding co-led by Union Square Ventures and Reach Capital. http://axios.link/rP0X
• Roger, a San Francisco-based accounting automation tool, raised $7.35 million in Series A funding. QED Investors led, and was joined by 9Yards, Silicon Valley Bank, Financial Venture Studio, and BootstrapLabs. http://axios.link/3tly
• Identiq, an Israeli anonymous verification network, raised $5 million in seed funding. Entrée Capital led, and was joined by Slow Ventures, Vertex Ventures Israel and Oryzn Capital. www.identiq.com
• Upsie, a Minneapolis-based direct-to-consumer warranties startup, raised $5 million. True Ventures led, and was joined by Techstars Ventures, Matchstick Ventures, Syndicate Fund, M25 and Marc Belton. http://axios.link/LTij
• Betterview, a San Francisco-based property insights and workflow platform for insurers, raised $4.5 million in Series A funding. ManchesterStory led, and was joined by Nationwide Ventures, EMC Insurance, Maiden Re and Compound. http://axios.link/S2aP
• SeedLegals,, a London-based legal platform for fundraising startups raised $4 million in Series A funding led by Index Ventures. http://axios.link/2kYX
🚑 Kytopen, a Cambridge, Mass.-based startup focused on gene-modified cell engineering platform, raised $3.6 million in seed funding from The Engine and Horizons Ventures. www.kytopen.com
• Twaice, a Munich-based provider of e-vehicle battery management software, raised €2 million led by Cherry Ventures. http://axios.link/63KQ
Private Equity Deals
• Apis Partners and Crossfin Technology Holdings have acquired Sureswipe, a South African payments company. http://axios.link/Mf4F
• Transom Capital Group acquired Pelco, a Fresno, Calif.-based provider of video surveillance solutions, from Schneider Electric (Paris: SU). www.pelco.com
• Versa Capital Management acquired Alex Apparel, a New York-based designer and wholesaler of social dresses, from Atlantic Street Capital. www.alexevenings.com
• Vista Equity Partners agreed to buy Black Mountain Systems, a San Diego-based provider of workflow software to credit investors and alternative asset managers, from Stone Point Capital. www.blackmountainsystems.com
Public Offerings
• CrowdStrike, a Sunnyvale, Calif.-based cybersecurity company, set IPO terms to 18 million shares at $19-$23. It would have an initial market cap of $4.1 billion, were it to price in the middle, and plans to trade on the Nasdaq (CRWD) with Goldman Sachs as lead underwriter. The company has raised over $480 million in VC funding from firms like Warburg Pincus (30.2% pre-IPO stake), Accel (20.2%) and CapitalG (11.1%).
🚑 Genmab, a Danish developer of therapeutic antibodies for cancer, filed for a $500 million IPO. It plans to trade on the Nasdaq (GMAB) with BAML as lead underwriter. http://axios.link/k8xo
• Revolve Group, a Cerritos, Calif.-based online women's fashion retailer, set its IPO terms to 11.8 million shares at $16-$18. It would have a fully-diluted market value of $1.2 billion, were it to price in the middle, and plans to trade on the NYSE (RVLV) with Morgan Stanley as lead underwriter. The company generated nearly $500 million in 2018 revenue and is backed by TSG Consumer Partners.
Liquidity Events
• Intuit (Nasdaq: INTU) acquired Origami Logic, a Mountain View, Calif.-based provider of marketing performance measurement solutions that had raised $65 million from Accel, Lightspeed Venture Partners, DAG Ventures, Viola Ventures and Saban Ventures. www.origamilogic.com
• FireEye (Nasdaq: FEYE) acquired Verodin, a McLean, Va.-based validator of cybersecurity controls, for $250 million. Verodin had raised over $30 million from TenEleven Ventures, Bessemer Venture Partners, Capital One Growth Ventures and Citi Ventures. http://axios.link/0AZh
• Wesco Aircraft (NYSE: WAIR), a Valencia, Calif.-based aviation parts distributor with a market cap just south of $1 billion, is considering a sale, per Reuters. Shareholders include The Carlyle Group, with a 23% stake. http://axios.link/Iq8g
More M&A
⛽ Devon Energy (NYSE: DVN) agreed to sell its Canadian assets to Canadian Natural Resources (TSX: CNQ) for C$3.8 billion in cash. http://axios.link/wKO7
🚑 Icon (Nasdaq: ICLR) agreed to buy a majority stake in MeDiNova Research, a British clinical trials site network. http://axios.link/A47f
• NFI Group (TSX: NFI) agreed to buy British double-decker bus maker Alexander Dennis for £320 million. http://axios.link/a7VE
• Nutreco of The Netherlands is in advanced talks to buy the animal feed business of South Korea's CJ CheilJedang for around $1.7 billion, per Bloomberg. http://axios.link/N6bC
• NXP Semiconductors (Nasdaq: NXPI) agreed to buy the wireless connectivity business of Marvell Technology Group (Nasdaq: MRVL) for $1.76 billion in cash. http://axios.link/0aw2
• Uxin (Nasdaq: UXIN), a Chinese used car e-commerce platform, is selling $230 million of convertible notes to an investor group that includes 58 (NYSE: WUBA), Warburg Pincus and TPG. http://axios.link/yKFI
Fundraising
• Maveron, a Seattle-based VC firm focused on the consumer sector, raised $180 million for its seventh fund. www.maveron.com
• Santé Ventures of Austin, Texas raised $250 million for its third fund. www.santeventures.com
It's Personnel
• Marc Bryant joined FS Investments as a senior managing director and chief legal officer. He previously was deputy general counsel and head of asset management legal for Fidelity Investments. www.fsinvestments.com
Final Numbers