Axios Pro Rata
March 06, 2019
Hey D.C. readers: Tomorrow morning you're invited to a breakfast discussion on the role that policy, business and education can play in offsetting the "skills gap."
The lineup: Kevin Hassett, Chairman of the White House Council of Economic Advisers; Rob Falzon, Vice Chair of Prudential Financial; and Randi Weingarten, President of the American Federation of Teachers. RSVP.
Top of the Morning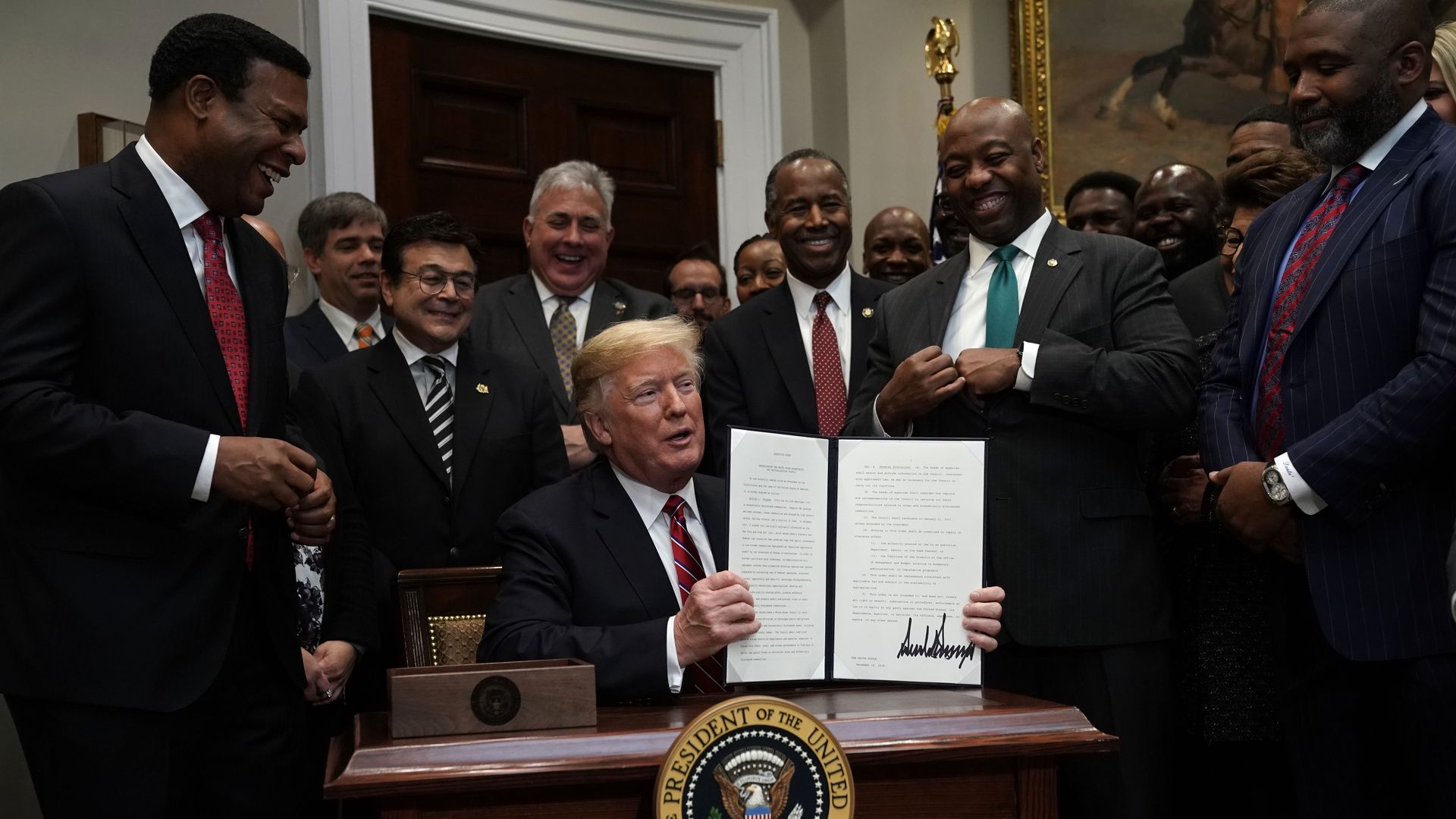 Opportunity zones, a new federal policy aimed at bringing investment to low-income communities, are not benefiting rural areas and many other impoverished communities.
More from Axios' Stef Kight:
The majority of opportunity zones, which are economically distressed census tracts nominated by governors to receive special corporate tax breaks, lie within large metro areas. While most have low median income projections, many are in relatively prosperous areas of major cities like Boston, D.C. and San Francisco, according to data collected by Develop LLC.
Investors looking to take advantage of the new tax policy are faced with deciding whether to invest in communities where there is the most need or in impoverished pockets of metro areas that are already doing relatively well.
• Scott Gottlieb yesterday resigned as FDA Commissioner, seemingly catching all of D.C. by surprise.
That sound you hear is a giant celebration at Juul, given Gottlieb's (largely successful) efforts to limit the vaping giant's distribution.
Biotech startups, however, are feeling the blues, as Gottlieb was a strong and consequential advocate for pushing new product through the regulatory thicket.
Shares of both Altria and Philip Morris spiked on the news, but then settled right back down to pre-announcement levels.
No word yet on exactly why Gottlieb resigned, or if he'll return to his previous job at venture capital firm NEA. There's also been no FDA replacement named yet.
🔒 Locked out: J.P. Morgan yesterday announced that it will no longer finance operators of private prisons and detention centers. It gave no explanation, except that say it has "a robust and well established process to evaluate the sectors that we serve."
This does not appear to be about financial deterioration of the sector. The two largest private prison operators to have been banked by JPMC — CoreCivic and GEO Group — have had fairly stable revenue and profits. Certainly nothing on the income statement to suggest much added credit risk and, despite political pressure from the left, the Trump administration remains an eager client.
So that would lead us to think it's largely about PR (or, in corp marketing language, "social responsibility"). Which is obviously fine. But it also contradicts what JPMC CEO Jamie Dimon told me on stage late last year, in regards to JPMC continuing to bank the Saudi government after Jamal Khashoggi's murder: "We will now abide by what the American government decides, not what JPMorgan decides."
• New firm alert: Acorn BioVentures has quietly launched to invest in both late-stage private biotech companies and small/mid-cap public biotech companies.
It's led by Anders Hove, a onetime Venrock managing general partner. He's been with New York-based Amzak Capital Management since 2017, and tells me via email that Acorn "is a new effort, but we work together in partnership."
🎧 Pro Rata Podcast: Yes, it will return on Monday. Promise.
The BFD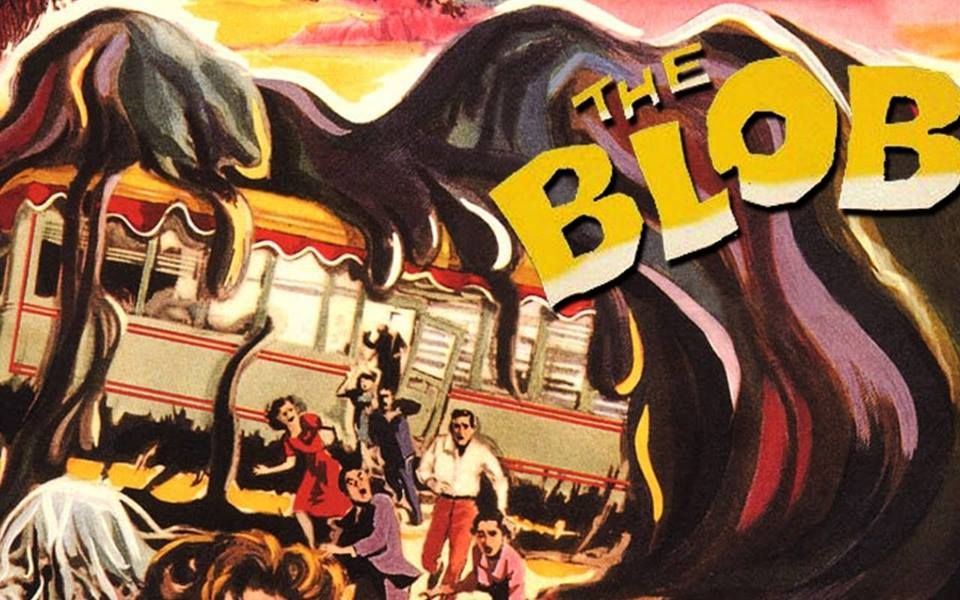 Aon PLC (NYSE: AON) said that it has abandoned plans for a $24 billion all-stock takeover of rival insurance brokerage Willis Towers Watson (Nasdaq: WLTW). It gave no explanation for its decision.
Why it's the BFD: Because it would have been the insurance brokerage industry's largest-ever merger.
Bottom line: "Brokerages, which help connect businesses looking for coverage with insurers, have been aggressively merging to diversify, boost commissions and serve customers who increasingly want to deal with fewer intermediaries." — Bloomberg
Venture Capital Deals
• Chime, a San Francisco-based U.S. challenger bank, raised $200 million in Series D funding at a $1.5 billion post-money valuation. DST Global led, and was joined by Coatue Management, General Atlantic, ICONIQ Capital, Dragoneer Investment and return backers Menlo Ventures, Forerunner Ventures and Cathay Innovation. http://axios.link/V2aG
🚑 Beam Therapeutics, a Cambridge, Mass.-based developer of genetic medicines via base editing, raised $135 million in Series B funding from Redmile Group, Cormorant Asset Management, GV, Altitude Life Science Ventures and return backers F-Prime Capital, Arch Venture Partners, Eight Roads Ventures and Omega Funds. http://axios.link/c5g9
• Pantheon, a San Francisco-based website operations platform for marketers, raised $40 million in Series D funding. Sageview Capital led, and was joined by return backers Foundry Group, Scale Venture Partners and Industry Ventures. www.pantheon.io
• Zinier, a San Francisco-based provider of field service automation solutions, raised $22 million in Series B funding. Accel led, and was joined by Founders Fund, NGP Capital, Qualcomm Ventures and Newfund. http://axios.link/XajJ
• Blueground, a New York-based renter of "tech-equipped" apartments, raised $20 million from VentureFriends, Endeavor Catalyst, Jabbar Internet Group and Kevin Ryan. www.theblueground.com
• Functionize, a San Jose, Calif.-based provider of cloud software testing solutions, raised $16 million in Series A funding led by Canvas Ventures. http://axios.link/6z5p
• RackTop Systems, a Fulton, Md.-based data storage and security startup, raised $15 million in Series A funding. Razor's Edge Ventures and Grotech Ventures co-led, and were joined by Maryland Venture Fund, Blu Venture Investors and Gula Tech Adventures. http://axios.link/ZObQ
• Brodmann17, an Israeli developer of automotive computer vision technology, raised $11 million in Series A funding. OurCrowd led, and was joined by Maniv Mobility, AI Alliance, UL Ventures, Samsung and Sony. http://axios.link/ayd0
• Wade & Wendy, a New York-based recruitment platform, raised $7.6 million in Series A funding. Jazz Venture Partners led, and was joined by Randstad Innovation Fund, ff Venture Capital and Indicator Ventures. http://axios.link/xtPa
🚑 Tasso, a Seattle-based blood collection startup, raised $6.1 million led by Vertical Venture Partners. http://axios.link/WYng
• Alto, a Nashville-based platform that lets investors add alternative assets to their IRAs, raised $2.8 million in seed funding. Mountain Group Partners led, and was joined by Foundation Capital, Sequoia Capital's Scout Fund and Amplify.LA. www.altoira.com
Private Equity Deals
⛽ The Carlyle Group is in pole position to acquire a 30% stake in Spanish oil company Cespa for upwards of €3 billion, according to Reuters. http://axios.link/bUZn
• Centerbridge Partners is in talks to back Ice Cube's bid to buy the regional sports networks being sold by Walt Disney Co. (NYSE: DIS), per Bloomberg. http://axios.link/maKk
• Cinven acquired INSEEC U, a French operator of 16 global campuses and online business education schools. www.inseec.com
• Climate Pros, a Glendale Heights, Ill.-based portfolio company of Saw Mill Capital, acquired Market Mechanical, a Brooklyn Park, Minn.-based provider of refrigeration and HVAC services. www.climateprosinc.com
• Cologix, a Denver-based portfolio company of Stonepeak Infrastructure Partners, acquired Metro Optic, an operator of data centers in Montreal and Toronto. www.cologix.com
• DiscoverOrg, a Vancouver, Wash.-based portfolio company of The Carlyle Group, acquired NeverBounce, a Cleveland-based provider of email verification and list cleansing services. www.discoverorg.com
• Investindustrial acquired a majority stake in British sports-car maker Morgan Motor Company. http://axios.link/eopD
🚑 New Heritage Capital invested in Rhythmlink, a Columbia, S.C.-based maker of disposable neurodiagnostic devices and consumables. www.rhythmlink.com
• Nintex, a Bellevue, Wash.-based portfolio company of Thoma Bravo, acquired EnableSoft, an Orlando-based provider of robotic process automation software. www.nintex.com
• One Equity Partners agreed to buy Walterscheid Powertrain Group, a Woodridge, Ill.-based maker of drivelines and gearbox for agricultural equipment, from GKN Ltd. www.gkn-walterscheid.com
• Wellspring Capital Management agreed to buy Paragon Films, a Broken Arrow, Okla.-based maker of stretch films for unitizing pallet loads, from Wind Point Partners. www.paragonfilms.com
Liquidity Events
• Juniper Networks (NYSE: JNPR) agreed to acquire Mist Systems, a Cupertino, Calif.-based provider of cloud-based wireless networks, for $405 million. Mist had raised around $88 million from GV, Lightspeed Venture Partners, Norwest Venture Partners, Cisco, Dimension Data and NTT Docomo Ventures. http://axios.link/6K8X
🚑 Pacira Pharmaceuticals (NYSE: PCRX) agreed to buy Myoscience, a Fremont, Calif.-based developer of pain-relief devices, for upwards of $220 million (including $120m of upfront cash). Myoscience had raised around $150 million from firms like Accuitive Medical Ventures, American Equities Overseas, DeNovo Ventures, Nexus Medical Partners, Valiance and Sobera Capital. http://axios.link/F5yV
• SurveyMonkey (Nasdaq: SVMK) will pay $80 million in cash and stock to acquire Usabilla, an Amsterdam-based voice-of-customer technology provider that had been seeded by Boralis. http://axios.link/wwwO
More M&A
• Barington Capital, an activist investor, is pushing L Brands (NYSE: LB) to separate its Victoria's Secret and Bath & Body Works. http://axios.link/OUQi
Fundraising
• .406 Ventures of Boston is raising up to $250 million for its fourth flagship fund and up to $100 million for its second opportunities fund, per regulatory filings. www.406ventures.com
• aMoon, an Israeli VC firm focused on later-stage healthcare startups, raised $660 million for its second fund. http://axios.link/aca0
• Bain Capital Credit raised 1.25 billion for a new European special situations fund. http://axios.link/s3Qz
• Capital Dynamics is raising $100 million for its first fund-of-funds focused on Japanese mid-market buyouts, per PE International. http://axios.link/whAi
• Project A Ventures of Germany is raising up to €225 million for its third fund, per a regulatory filing. www.project-a.com
• Seminal Capital Partners is raising up to $150 million for its debut fund, per a regulatory filing. The Radnor, Penn.-based buyout firm will focus on lower and mid-market cloud software and services companies, and is led by former Actua execs Walter Buckley, John Loftus and Vince Menichelli. www.seminalcapitalpartners.com
• Summit Partners raised $4.9 billion for its tenth flagship growth equity fund. www.summitpartners.com
It's Personnel
• Alicia Gregory has been named head of The Future Fund's A$20 billion private equity program. She previously led private equity for MCL Investment Management. http://axios.link/WuYw
• GGV Capital promoted Robin Li to principal. www.ggvc.com
• Minnie Ingersoll, co-founder of Shift and a former exec with Google.org, joined LA-based seed firm TenOneTen Ventures as a venture partner. http://axios.link/azvE
• Ryan Merket is joining Firebrand Ventures as a partner and head of a new Austin, Texas office. He previously ran startup biz dev for Amazon Web Services. www.firebrandvc.com
• NextView Ventures promoted Melody Koh, former product chief for Blue Apron, to partner. http://axios.link/Ur64
• Rethink Education promoted Michelle Dervan to partner and Ebony Pope to principal. www.rethink.vc
• Route 66 Ventures promoted Pat Wilson to partner. www.route66ventures.com
• David Smoot stepped down as CEO of Dubai International Capital, after a decade-plus run.
• Matt Steinfeld, former director of policy communications for Facebook, is joining SoftBank Group as director of corporate communications.
• Mike Zappert has stepped down as a direct investing partner with Adams Street Partners after 10 years, per an automated email reply. No word yet on future plans.
Final Numbers