Axios Pro Rata
August 21, 2023
Top of the Morning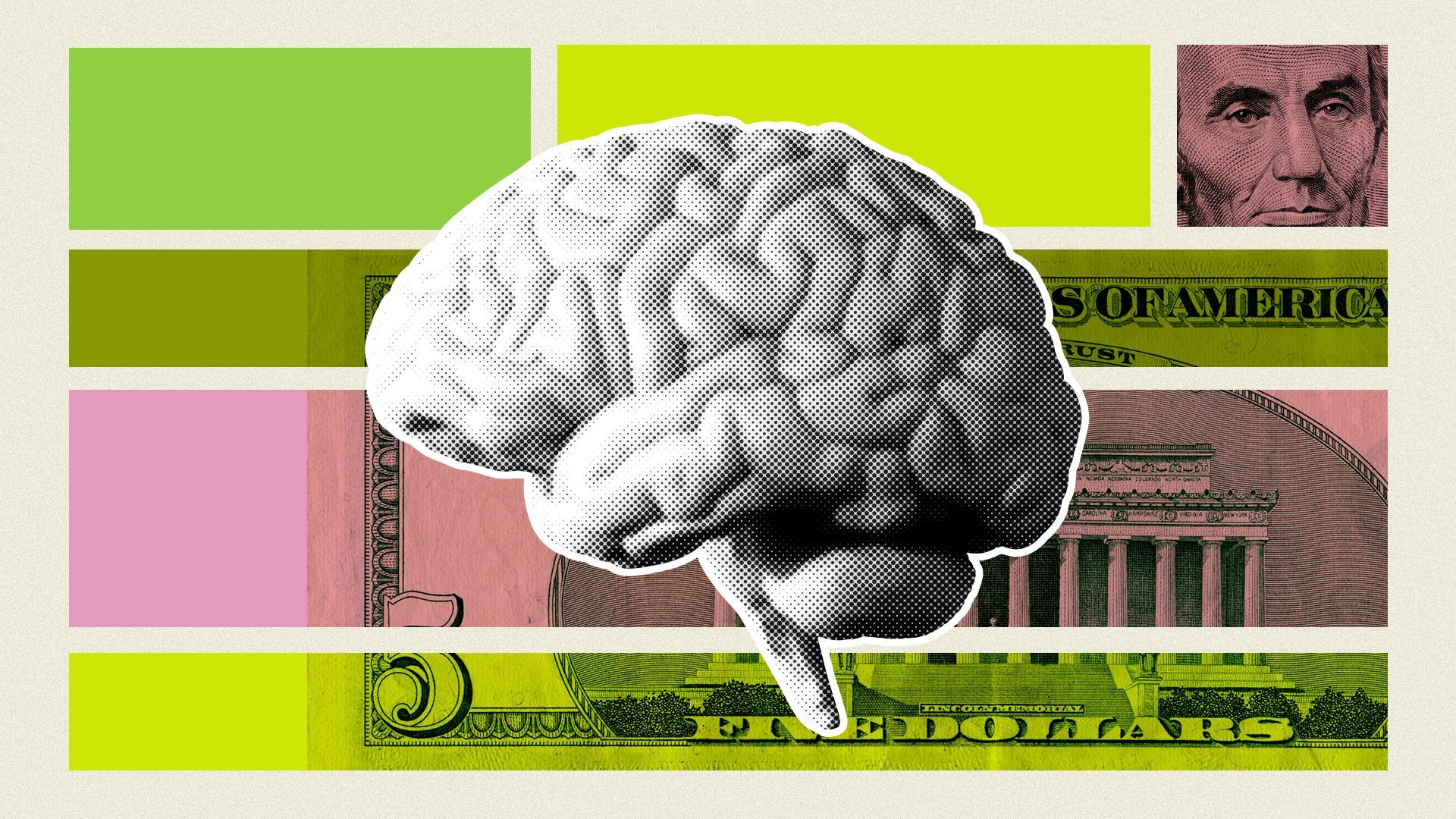 Kennedy family scion Christopher McKelvy is raising a VC fund to invest in startups that serve people with disabilities, plus their caregivers and family members.
Why it matters: An estimated 1.3 billion people have a significant physical or mental disability, representing 16% of the global population, according to the World Health Organization,
This includes an estimated 20% of U.S. children with a learning disability.
Backstory: K. Ventures was co-founded by McKelvy, the grandson of Patricia Kennedy Lawford, and former JPMorgan investment banker Judd Olanoff.
McKelvy tells me that after ending his military service as an Army Ranger and moving to Silicon Valley for a job at Oculus, he also became a trustee at the disability-focused Kennedy Foundation.
He followed the tech playbook of talking to customers, including in far-flung geographies like Uganda, and says his "main takeaway was that, despite 75 years of progress, life is still really hard for people."
"I'm looking at these problems, like moms who need to quit their jobs to access Medicaid benefits, juxtaposed against venture capital often going to problems we didn't really need to solve that badly, like getting Chinese food delivered five minutes faster."
Deets: K. Ventures is seeking $35 million for its debut fund, per an SEC disclosure.
The strategy is to invest around $500,000 in seed-stage companies, in rounds led by others.
So far it's backed three companies, including one called Juno that provides children's disability insurance that's sold as a benefit into large employers.
"Children's disability is one of the top things that can bankrupt families," McKelvy explains. "Juno provides money for non-medical costs, like hiring caregivers, buying ramps or reimbursing parents if they need to take time off from work."
The bottom line: COVID changed the market for disability services, which in many cases were forced to go digital, and the Biden administration has made disability care a key part of its health care agenda.
The BFD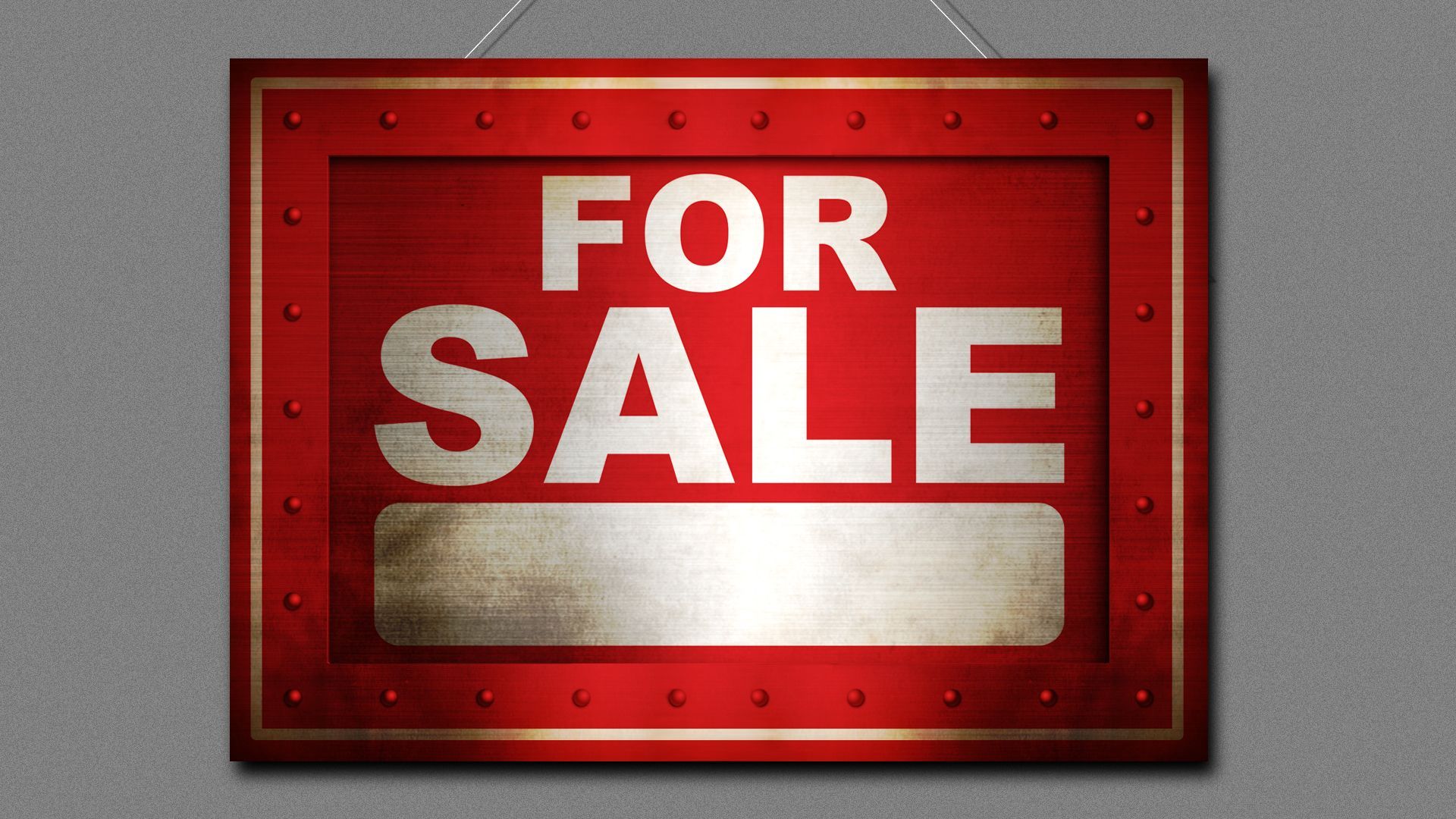 U.S. Steel (NYSE: X) and the United Steelworkers are arguing in public over how to interpret a "successorship" clause in their contract, which may or may not give the union a de facto veto over U.S. Steel's sale process.
Why it matters: The fate of one of America's oldest and most iconic companies hangs in the balance.
What to know: The contract language is indeed confusing, and arguably contradictory.
First it says that the company can't sell unless the buyer first enters into an agreement with USW that not only recognizes the union, but also establishes employment terms or assumes existing agreements.
Then it says in a separate clause that the buyer must agree to recognize the union and honor all commitments contained in existing agreements.
The big picture: USW believes this language means it must come to new terms with a prospective buyer, even if it's just a reaffirmation of existing agreements. It also believes it has legal precedent on its side, from a 2013 arbitration case involving Cooper Tire and Apollo Tire.
U.S. Steel, meanwhile, believes that so long as a buyer agrees to the existing union contract, then a sale can close — even if USW prefers a different buyer.
State of play: USW has thrown in its lot with Cleveland-Cliffs, whose $7.25 billion bid already has been rejected by U.S. Steel. Privately held Esmark subsequently offered to buy U.S. Steel for $7.8 billion, while ArcelorMittal is reportedly considering a bid as well.
Venture Capital Deals
🚑 Viome, a Bellevue, Wash.-based microbiome startup, raised $86.5m in Series C funding co-led by Khosla Ventures and Bold Capital. https://axios.link/3EaxXqZ
• Enough, a Scottish maker of mushroom-based protein products, raised €40m. World Fund and CPT Capital co-led, and were joined by insiders AXA IM Alts, HAL Investments, Onassis Group, Tailored Solutions and Scottish Enterprise. https://axios.link/45ePD0L
• Ghost, an LA-based B2B marketplace for surplus inventory, raised $30m in Series B funding. Cathay Innovation led, and was joined by insiders Union Square Ventures, Equal Ventures and Eniac Ventures. https://axios.link/3YGTUro
• Zanifu, a Kenyan provider of inventory financing solutions, raised $11.2m in equity and debt funding. Beyond Capital Ventures and Variant Investments co-led, and were joined by Founders Factory Africa, AAIC Investment, Google Black Founders Fund and Launch Africa. https://axios.link/3E9vuNu
🚑 Qualifyze, a Frankfurt-based provider of pharma audit services, raised $12m from H14, HarbourVest Partners and insider HV Capital. https://axios.link/3OM0w3f
Private Equity Deals
• EarthLink, an Atlanta-based ISP owned by Trive Capital, acquired One Ring Networks, an Athens, Texas-based fixed wireless provider. www.earthlink.net
• The Jordan Co. is in advanced talks to buy DuPont's resins unit for around $1.8b, per Bloomberg. The outlet previously reported that Lone Star Funds and Platinum Equity were bidding. https://axios.link/3OB8A6w
• LongueVue Capital recapitalized TTi Logistics, a Jacksonville Beach, Fla.-based provider of product exhibition logistics. www.ttitransportservices.com
• Truelink Capital acquired Flipp, a Toronto-based marketing tech company for retailers. www.flipp.com
Public Offerings
Word is that Arm, the British semiconductor giant backed by SoftBank, this week plans to file for its long-awaited U.S. IPO.
• Jio Financial Services, a non-bank financial spinoff of India's Reliance Industries, went public at around a $19.5b market value, and then saw its shares slide 5% on its first day of trading. https://axios.link/3qHBDO3
• SF Holdings, a Shenzhen-listed express delivery giant in China, filed to raise between $2b and $3b in a Hong Kong listing. https://axios.link/3QNQzoq
SPAC Stuff
🚑 Nuvo, a remote pregnancy monitoring platform, agreed to go public via LAMF Global Ventures Corp. I (Nasdaq: LGVC), a SPAC formed by LA-based producers Jeffrey Soros and Simon Horsman. LAMF previously held merger talks with Premier League club Everton FC, while Nuvo backers include Gal Ventures and GEM Capital. https://axios.link/3E2PYrh
• Quetta Acquisition Corp., an Asia-focused SPAC, filed for a $60m IPO. It's led by attorney Hui Chen, whose prior SPAC (Yotta Acquisition Corp.) bought an aquaculture company called NaturalShrimp, whose stock is now trading at just three cents. https://axios.link/45jXLgs
Liquidity Events
• Hg is considering a sale process for GGW Group, a German insurance broker that could fetch around €1.5b, per Bloomberg. https://axios.link/3P5riF9
• TA Associates agreed to sell Australian insurance broker Honan to Marsh & McLennan (NYE: MMC), with Bloomberg reporting a price of around A$700m. https://axios.link/3KOTPfg
More M&A
• Goldman Sachs (NYSE: GS) says it's exploring alternatives for its personal financial management business, including its RIA unit, which oversees $29b in assets. https://axios.link/3qHE5nJ
🚑 Doccla, a London-based provider of virtual wards tech, acquired OpenTeleHealth, a Danish provider of remote health care software. Doccla has raised around $24m from firms like General Catalyst, Speedinvest, KHP Ventures and Giant Ventures https://axios.link/47HZH3S
🚑 Frontage Laboratories (HK: 1521) agreed to buy Nucro-Technics, a Canadian pharma contract research org. https://axios.link/3OLsHiH
• Intango, an Israeli ad tech company, acquired Israeli CMS provider Reignn for $10m, per Axios Pro. https://axios.link/3P0qS2B
• Old Dominion Freight Lines offered $1.5b for the terminals portfolio of bankrupt trucking company Yellow, topping a $1.3b stalking horse bid from Estes Express Lines. https://axios.link/3E2DiAC
⚡ Permian Resources (NYSE: PR) agreed to buy Delaware Basin-focused Earthstone Energy (NUSE: ESTE) for $4.5b in stock. https://axios.link/3sjC0ih
• U.K. antitrust regulators approved VMWare's (NYSE: VMW) proposed $61 billion takeover of Broadcom (Nasdaq: AVGO). https://axios.link/3YKQqUT
Fundraising
⚡ EIV Capital, a Houston-based buyout firm focused on energy infrastructure, is raising up to $1b for its fifth fund. per an SEC filing.
• Latitud, a Brazilian VC firm, is raising $40m for its second fund, per an SEC filing.
It's Personnel
• Abdulmohsin Al-Mukhaizeem left Wafra to join Kuwait Investment Office as head of its London office. https://axios.link/3E2xiYD
• William Cramsie joined Embedded Ventures as a partner. He previously was with Manhattan West. https://axios.link/45ccXMy
• Philip Fleischman joined Norwest Venture Partners as a principal. He previously was with TA Associates, before leaving to get his MBA at Wharton. https://axios.link/45yRHR1
Final Numbers
WeWork says it's pushing forward with a 40-1 stock split, effective on Sept. 1, in a last-ditch effort to remain listed on the New York Stock Exchange.
Thanks for reading Axios Pro Rata, and to copy editors Mickey Meece and Bryan McBournie! Please ask your friends, colleagues and steelworkers to sign up.