June 08, 2018
Situational awareness: Verizon named Hans Vestberg as its next CEO. Trump affirmed that he'd sign a Senate bill protecting states that have legalized marijuana.
Top of the Morning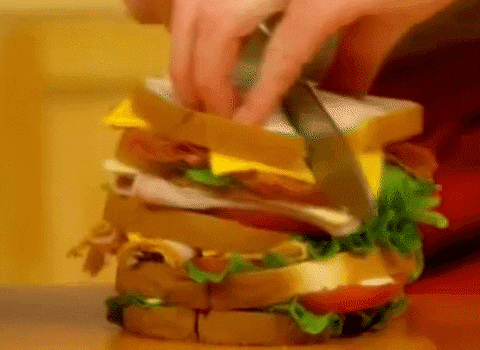 Abraaj Group is a mess. Its investment management group is for sale, its holding company is facing possible liquidation due to a ticked-off creditor and executives continue to flee.
Why it matters: Abraaj is the most celebrated private equity firm in emerging markets, having played a key role in the many of their economies and infrastructures (healthcare services, energy, etc.).
We last discussed Abraaj in late March, and included a timeline up until that point. Since then, the most significant development is deterioration of the debt situation — as Kuwait's Public Institution for Social Security is refusing to join other creditors in a standstill agreement. In fact, PIFSS has filed in the Cayman Islands for Abraaj's holding company to be liquidated, even though it's said to be an unsecured creditor (i.e., likely pennies on the dollar) and also an equity investor in Abraaj (i.e., no pennies at all).
How much debt does Abraaj Holdings have? I'm told in the general ballpark of $1 billion.
Why? All private equity firms commit to their own funds, but it's usually between 1-5%. Abraaj, however, was closer to 5-10%, and in one case 20%. This was both belief in mission and an expansion marketing strategy. Abraaj also got lots of regional investors who couldn't always meet capital calls, so the firm sometimes fronted them the money. It initially funded these expenditures by offering equity in the holding company, but eventually its investment activity outstripped its equity subscription availability, so it turned to banks.
What happened: Abraaj developed sloppy financial habits in its early years, when it was really a multi-family office, and didn't clean up as it became larger and more institutionalized. Most notable was its belief that investor commitments were fungible, whereas PE firms are supposed to put tight fences around specific funds. This came to a head when some LPs accused Abraaj of misappropriating funds, and the firm basically responded with aloof panic.
Panic: Immediately splitting the investment group from the holding company, having founding CEO Arif Naqvi only go with the latter. It also killed off a $6 billion-targeted fundraise (even though $3b was committed) and halted all new investment activity out of other funds. The result was a massive cash-flow crunch, thus making the debt much harder to deal with.
Aloof: How it's said to have treated certain investors and creditors, dismissing concerns and sometimes being unresponsive. This may help explain why Kuwait is pushing for liquidation (as opposed to joining the standstill or selling its notes).
Abraaj acknowledges that it had poor financial controls, but insists didn't commit any fraud. And it may well be right. But it doesn't really matter anymore. The only question left is if its investment arm can survive via a sale, or if the debt will take everyone down with it.
• Fortune's Jen Wieczner digs into the Athenahealth situation, including the speculation that Paul Singer's Elliott Management was involved in the public revelations about ex-CEO Jonathan Bush (for the record, Elliott is declining comment on that). Worthy of your time.
• Antitrust tea leaves: DoJ antitrust boss Makan Delrahim yesterday defended his opposition to the AT&T-Time Warner merger, while seeming to laud Disney's proposed deal with 21st Century Fox. On the latter he said: "They had good advice and carved out surgically what a transaction is that might be doable."
Bottom line: Delrahim's statements created heartburn and lots of weekend work for Comcast's lawyers.
The BFD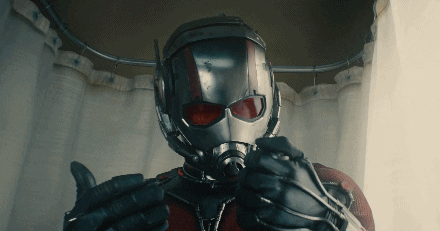 Ant Financial, the fintech affiliate of Alibaba (NYSE: BABA) that includes Alipay, raised $14 billion in Series C funding. The round includes an RMB tranche for Chinese investors and a US dollar tranche for other investors.
Why it's the BFD: This is the largest single fundraise ever for a private company, and severely strains the terminology limits of "venture capital."
Investors in the dollar tranche include GIC, Khazanah Nasional Berhad, Warburg Pincus, Canada Pension Plan Investment Board, Silver Lake, Temasek, General Atlantic, T. Rowe Price, The Carlyle Group, Janchor Partners, Discovery Capital Management, Baillie Gifford and Primavera Capital.
Bottom line: Ant Financial "is already China's biggest online payments service and controls the world's largest money market fund as it moves deeper into areas from consumer lending to credit scoring." — Lulu Yilun Chen, Bloomberg
Venture Capital Deals
🚑 SutroVax, a Foster City, Calif.-based developer of conjugate and antigen-based vaccines to prevent serious infectious diseases raised $85 million in Series C funding. TPG Growth led, and was joined by Medicxi, Foresite Capital and return backers Abingworth, Longitude Capital, Frazier Health Care Partners, Pivotal bioVenture Partners, Roche Venture Fund, and CTI Life Sciences Fund. http://axios.link/Pdlx
• Danke Gongyu, a Chinese apartment rental platform, raised $70 million in Series B funding led by Tiger Global. http://axios.link/Vz2G
🚑 Metacrine, a San Diego-based drug startup focused on treating nonalcoholic steatohepatitis and gastrointestinal diseases, raised $65 million in Series C funding. Venrock led, and was joined by Franklin Templeton Investments, Deerfield Management, Arrowmark Partners, Invus, Lilly Asia Ventures, Vivo Capital and return backers Arch Venture Partners, venBio, Polaris Partners, NEA and Alexandria Venture Investments. http://axios.link/i9F8
• Podium, a Lehi, Utah-based customer communication platform for local businesses, raised $60 million in Series B funding. IVP led, and was joined by Accel, Summit Partners, GV and YC. http://axios.link/Rj7d
🚑 Zebra Medical Vision, an Israeli medical imaging company,raised $30 million in Series C funding. aMoon Ventures led, and was joined by Aurum, Johnson & Johnson Innovation, Intermountain Health and return backers Khosla Ventures, Nvidia, Marc Benioff, OurCrowd and Dolby Ventures. http://axios.link/cwiX
• Devo (f.k.a. LogTrust), a Boston-based data ops platform, raised $25 million in Series C funding. Insight Venture Partners led, and was joined by Kibo Ventures. http://axios.link/8gur
• Starship Technologies, a San Francisco-based developer of last-mile delivery robots, raised $25 million in new funding from backers like Matrix Partners and Morpheus Ventures. http://axios.link/4YX7
• Homebase, a San Francisco-based provider of employee scheduling software for local businesses, raised $20 million in Series B funding. Bain Capital Ventures led, and was joined by Baseline Ventures, Cowboy Ventures and Khosla Ventures. www.joinhomebase.com
• JetClosing, a Seattle-based provider of digital real estate title and settlement transaction solutions, raised $20 million in Series A funding. T. Rowe Price led, and was joined by PSL Ventures, Imagen Capital Partners and return backers Trilogy Equity Partners and Maveron. www.jetclosing.com
• Stocard, a German mobile loyalty wallet startup, raised $20 million led by Macquarie Capital. http://axios.link/5MLV
• NextInput, a Mountain View, Calif.-based provider of MEMS-based force-sensing solutions, raised $13 million in Series B funding. Sehat Sutardja and Weili Dai (both of FLC Global) were joined by return backers Sierra Ventures, Cota Capital and UMC Capital. www.nextinput.com
• Kittyhawk, a San Francisco-based developer of autonomous drone technology, raised $5 million in seed funding. Bonfire Ventures led, and was joined by Boeing, Freestyle Capital and Kluz Ventures. http://axios.link/8R3Z
• Taft, a Provo, Utah-based direct-to-consumer men's footwear brand, raised $5 million in seed funding. Kickstart Seed Fund led, and was joined by M3 Ventures, Fifth Wall Ventures, and Peterson Partners and individuals like NBA players Dwyane Wade and Andre Iguodala. www.taftclothing.com
Private Equity Deals
• Golden Gate Capital has merged portfolio companies Eddie Bauer and Pacific Sunwear, and will invest new equity into the newly-formed PSEB Group. http://axios.link/g44y
🚑 H.I.G. Capital has invested in Grupo Meridional, a Brazilian hospital operator. www.hospitalmeridional.com.br
• Kensington Capital Partners has recapped Kenona Industries, a Grand Rapids, Mich.-based high-volume precision machining business for the automotive industry. www.kenona.com
• L Squared Capital Partners has invested in Kanopy, a San Francisco-based streaming video platform for films and documentaries. www.kanopy.com
• NetRate Systems, an Ikemos, Mich.-based SaaS rating engine and workflow platform for commercial insurance, has raised growth equity funding from Polaris Partners. www.netrate.com
• Process Sensing Technologies, a UK-based portfolio company of Battery Ventures, has agreed to acquire LDetek, a Canadian manufacturer of gas chromatography instruments and online analyzers. www.ldetek.com
Public Offerings
• Bridgepoint is considering an IPO for Smyk, a Polish toy and children's apparel retailer, per Reuters. http://axios.link/46bL
• M17 Entertainment, a Taiwan-based entertainment streaming company, raised $60 million in its IPO. The company priced 7.5 million shares at $8 (below $10-$12 range), and will trade on the NYSE (YQ). Citi led the offering. M17 shareholders include Infinity Venture Partners, Golden Summit Capital, KTB Ventures, Vertex Ventures, Majuven and Yahoo Japan.
• MeiraGTx, a New York-based gene therapy company, raised $75 million in its IPO. It priced 5 million shares at $15 (middle of range), for a fully-diluted market value of $423 million. The company will trade on the Nasdaq (MGTX) while BofA Merrill Lynch was lead underwriter. Shareholderrs include Kadmon Corp. (18% pre-IPO stake), Perceptive Advisors (16%) and Alexandria Equities (8%). www.meiragtx.com
Liquidity Events
• Mason Wells sold Pacon, an Appleton, Wis.-based provider of branded arts & crafts and papers, to Fabbrica Italiana (BIT: FILA) for $340 million. http://axios.link/2rqV
• Rakuten (Tokyo: 4755) acquired Curbside, a Palo Alto-based mobile ordering and pickup company that had raised over $30 million VC funding from firms like Index Ventures, Sutter Hill Ventures, AME Cloud Ventures, CVS, Qualcomm Ventures and Chicago Ventures. No pricing details of the all-cash deal were disclosed. http://axios.link/HYY7
More M&A
• Herman Miller (Nasdaq: MLHR) has invested $66 million for a 33% equity stake in HAY, a Danish maker of ancillary furnishings, while paying another $5 million for North American distribution rights. http://axios.link/mTip
Fundraising
• Lockheed Martin (NYSE: LMT) has doubled the size of its early-stage VC fund to $200 million. www.lockheedmartin.com
• The Los Angeles County Employees' Retirement Association will vote to increase its private equity allocation from 9% to 10%, while also boosting its private equity infrastructure by 1%. http://axios.link/FIZp
It's Personnel
• Harold Ford Jr., the former U.S. congressman from Tennessee who was fired by Morgan Stanley for "conduct inconsistent with our values" has settled with the bank and is prepping a return to Wall Street or private equity, per Fox Biz News. http://axios.link/Z2xr
• Kevin Hartz, co-founder and former CEO of Eventbrite, has stepped down as a partner with Founders Fund, as Axios was first to report yesterday. http://axios.link/1Pxb
• Kristin Mendoza has joined Kirkland & Ellis as a partner focused on private equity. She previously was with Latham & Watkins. www.kirkland.com
• Jim Stavridis, a former 4-star U.S. Navy admiral, has joined The Carlyle Group as an advisor. http://axios.link/SJfZ
Final Numbers