August 02, 2018
🎙Over 11,000 people filled Brooklyn's Barclays Center on Saturday night to watch other people play video games. Get smarter, faster on the rise of e-sports with my latest Axios Pro Rata podcast, featuring the owner of an Overwatch League team. Listen via Radio.com, Apple or stream it on our site.
Top of the Morning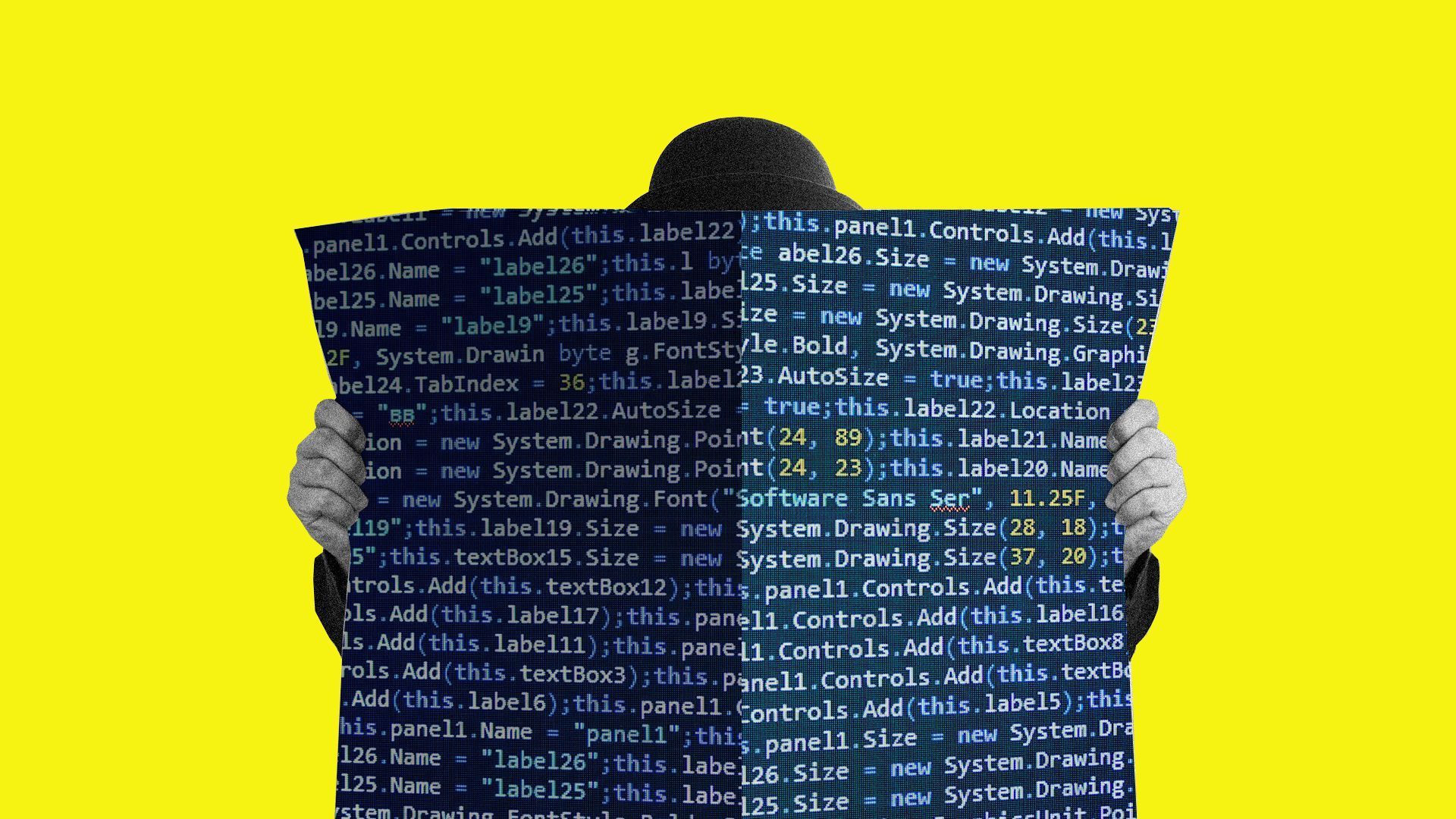 Cisco Systems just announced that it will buy Duo Security, an Ann Arbor, Mich.-based provider of access security and multi-factor authentication software, for $2.35 billion in cash.
This comes less than 24 hours after Reddit disclosed that its own two-factor authentication solution failed, because hackers intercepted some mobile text messages that contained verification codes.
Joe Uchill, who writes the Axios Codebook newsletter, says that Duo's solution begins with 2FA, but goes deeper: "One of the current hip phrases in security is Zero Trust, where you continually reevaluate anything connected to a network before allowing it to do anything new. Duo is in that space. So rather than trust any computer that logs into a network to access anything on the network, you continually make sure the things that are logged on are supposed to be there."
Duo had raised around $120 million in VC funding, most recently at a $1.2 billion valuation, from firms like Benchmark, Meritech, Lead Edge Capital, Cisco, Workday, Redpoint Ventures, Geodesic Capital, Index Ventures and True Ventures.
• Bloomin' onion: Bloom Energy said it will release Q2 earnings next Tuesday, but won't be holding a conference call to discuss the results. That will have to wait until the next earnings release in October.
FINRA recently shortened the post-effective quiet period period from 25 days to 10 days, which means Bloom would be legally allowed to hold a conference call. But many banks still urge their clients to follow the old rules, which is what's happening with Bloom.
• Today in Abraaj: The troubled private equity firm this week laid off more than 20 employees, bringing the total cuts to over 100. Per WSJ: "Liquidators for the firm are seeking to cut costs while Abraaj seeks a buyer for its fund-management business."
• Capital/Capitol trade wars: The U.S. Senate yesterday approved the CFIUS-strengthening bill 87-10, and it's expected to be signed into law by President Trump. Also from DC:
Sen. Menendez (D-NJ) said Tuesday that he hoped to tie Toys "R" Us-related private equity legislation to an appropriations bill, but it seems he got a bit ahead of himself since that appropriations bill actually passed yesterday. No word yet on his next move.
Ivanka Trump appeared at an Axios event this morning, and basically punted when asked about how she reconciles 21st century workforce development with tariffs that can hurt businesses that utilize what they thought were 21st Century import/export strategies. Her reply instead mostly focused on steel.
The BFD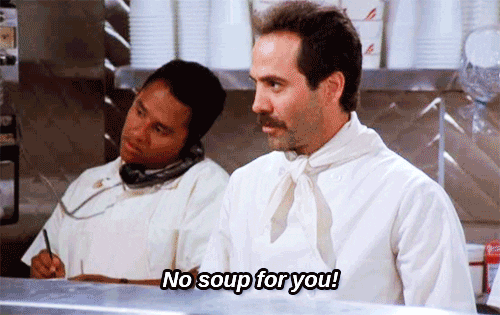 Carl Icahn is seeking to block the $67 billion merger between health insurer Cigna (NYSE: CI) and pharmacy benefit giant Express Scripts (Nasdaq: ESRX), according to the WSJ.
Why it's the BFD: Because this is a "fox in the henhouse" situation for a mega-merger that already was under outside pressure from Amazon's move into pharmacy and President Trump's proposal to cut drug prices.
Details: Icahn reportedly has amassed less than a 5% stake in Cigna, and will vote those shares against the deal. One complication is that the only Cigna shares allowed to vote had to be purchased by July 10, which means Icahn can't entice new money to work alongside him.
Related: California's insurance commissioner is asking DoJ to block the proposed CVS/Aetna merger.
Bottom line: "Some analysts were scratching their heads over the deal, which was viewed as a rushed attempt to copy UnitedHealth Group — and generally questionable given that Express Scripts would lose its most lucrative client in Anthem. Icahn's stake, plus the pending federal antitrust reviews, really do put this deal in jeopardy." — Bob Herman, Axios
Venture Capital Deals
• Grab, a Singapore-based ride-hail company, raised $2 billion in new funding. This includes a previously-reported $1 billion from Toyota, plus money from Vulcan Capital, Lightspeed Venture Partners, Macquarie, Oppenheimer Funds and Ping An Capital. http://axios.link/TexT
• Xpeng Motors, a Chinese electric carmaker, raised around $587 million at over a $3.6 billion valuation. Primavera Capital Group led, and was joined by Morningside VC. http://axios.link/bIom
☕ Bulletproof 360, a Seattle-based maker of food and beverage products like butter-infused coffee, raised $40 million in equity and debt funding. CAVU Venture Partners led the equity tranche, and was joined by Trinity Ventures. http://axios.link/egGV
🚑 Verana Health, a San Francisco-based startup that analyzes electronic health records for data that can help life sciences companies, raised $30 million in Series C funding. GV led, and was joined by Biomatics Capital, GE Ventures, Lagunita Biosciences and Brook Byers. http://axios.link/UhM1
• RideOS, a San Francisco-based developer of a fleet management platform for autonomous cars, raised $25 million in Series B funding. Next47 led, and was joined by ST Ventures and return backer Sequoia Capital. http://axios.link/fBW4
• Pico Interactive, a Beijing-based VR headset maker, raised $24.7 million in Series A funding co-led by GF Qianhe and GF Xinde Investment. http://axios.link/pU0R
• Naked Labs, a developer of at-home, 3D body-scanning mirrors to track fitness, raised $14 million in Series A funding. Founders Fund led, and was joined by NEA, Lumia Capital, Venture 51 and Seabed VC. http://axios.link/0Avp
• Shedul, an online booking platform for salons and spas raised $5 million. Target Global led, and was joined by FJ Labs. http://axios.link/FRjh
• WeFox, a German insure-tech startup, is in talks to raise "triple-digit million" euros in new funding from SoftBank Vision Fund (among others), per Reuters. Goldman Sachs is serving as placement agent. http://axios.link/ilD8
Private Equity Deals
• Advent International completed its $4.5 billion purchase of an 80% stake in Walmart's Brazil operations.
⛽ ArcLight Capital Partners acquired Houston-based natural gas company Midcoast Operating LP from Enbridge (NYSE: EEP) for around $1.1 billion. www.enbridge.com
🦑 Ardurra-King Engineering, a Houston-based portfolio company of RTC Partners, acquired PCA Global, an engineering consulting firm focused on aquatic life support systems for zoos, aquariums and marine parks. www.ardurragroup.com
• BC Partners and Cinven are circling Dutch cable and pay TV company United Group, which KKR is seeking to sell for around €2 billion, per Reuters. The formal process launches next month. http://axios.link/ow0N
⛽ Brookfield Infrastructure Partners agreed to buy Canadian home energy services company Enercare (TSX: ECI) for C$4.3 billion, or C$29 per share (53% premium over yesterday's closing price). http://axios.link/ARTm
• Cinven has entered into exclusive negotiations to buy life insurer AXA Life Europe from France's AXA Group for around €925 million. http://axios.link/mM9w
• Genstar Capital acquired BBB Industries, a Daphne, Ala.-based provider of automotive replacement parts, from Pamplona Capital Management. www.bbbind.com
• Hidden Harbor Capital Partners acquired Masterwork, a Rohnert Park, Calif.-based maker of printed circuit board assemblies. www.masterworkelectronics.com
• Implus, a Durham, N.C.-based portfolio company of Berkshire Partners, has acquired SKLZ, a Carlsbad, Calif.-based provider of multisport athletic performance and skill development training products, from Steelpoint Capital Partners. www.sklz.com
🚑 Mediware Information Systems, a Lenexa, Kansas-based portfolio company of TPG, acquired BlueStrata EHR, a St. Louis-based provider of electronic health record software for long-term post-acute care providers. http://axios.link/vgom
Public Offerings
• Cushman & Wakefield, a Chicago-based real estate services firm, raised $765 million in its IPO. The company priced 45 million shares at $17 (middle of range), for an initial market cap of around $3.37 billion. It will trade on the NYSE (CWK), while Morgan Stanley as lead underwriter. Shareholders include TPG and PAG Asia Capital.
• Sonos, a Santa Barbara, Calif.-based maker of smart speaker systems, raised $208 million in its IPO. The company priced 13.9 million shares at $15 (below $17-$19 range), for an initial market cap of $1.48 billion. It will trade on the Nasdaq (SONO), while Morgan Stanley was lead underwriter. Shareholders include KKR (25.7% stake), Index Ventures (13%) and Redpoint Ventures (5.2%).
I'm speaking with Sonos CEO Patrick Spence after the company begins trading, so check back at Axios.com.
Liquidity Events
• Bertram Capital sold Premier Material Concepts, a Findlay, Ohio-based manufacturer of plastic sheet and roll stock, to Germany's Simona Group. www.buypmc.com
• CR Brands, a West Chester, Ohio-based portfolio company of Resilience Capital Partners, sold its Mean Green cleaning products and its U.S. and Canadian license for Roto-Rooter-branded products to the Rust-Oleum group of RPM International (NYSE:RPM). www.resiliencecapital.com
• Siemens acquired Mendix, a Boston-based app development platform, for around $700 million. Mendix had raised around $38 million in funding from firms like Battery Ventures and Prime Ventures. http://axios.link/XKMu
More M&A
• Conde Nast is seeking buyers for magazine titles Brides, Golf Digest and W, per the NY Times. http://axios.link/IaCH
• Ford Motor Co. (NYSE: F) is seeking a buyer for its money-losing South American unit, per Bloomberg. http://axios.link/8omF
• Jin Jang International, a state-owned Chinese hospitality group, is considering a bid for Minnesota-based Radisson Hotels, which currently is owned by China's HNA Group and could fetch around $2 billion, per Bloomberg. http://axios.link/oVuO
• L'Oreal (Paris: OREP) has acquired Logocos, a German maker of vegan beauty products. http://axios.link/6Aqi
• Rubicon Global, an Atlanta-based on-demand trash pickup company that has raised nearly $300 million from VCs, acquired RiverRoad Waste Solutions, a Tinton, N.J.-based waste and recycling company, per Fortune. http://axios.link/X3xu
⛽ TransCanada (TSX: TRP) agreed to sell its 62% stake in Quebec's Cartier wind power facilities to Innergex Renewable Energy (TSX: INE) for around C$630 million. http://axios.link/L49D
• Wangjiahuan, a Chinese agricultural product distribution company founded in 1995, raised around $59 million from Singapore's Global Logistic Properties. http://axios.link/adom
Fundraising
• The University of Texas Investment Management Co. (UTIMCO) plans to increase its target private equity allocation from 17.5% to 25%, while cutting its natural resources allocation from 12%to 5% and scrapping its 2.5% allocation to gold. http://axios.link/vnT9
It's Personnel
• Jonathan Chamberlain stepped down as a managing director with The Blackstone Group to join Australian private equity firm BGH Capital. http://axios.link/vaaV
• The Sterling Group, a Houston-based private equity firm, has hired Jud Morrison (ex-TPG) as an operating partner and John Griffin (McKinsey & Co.) and Johann Friese (Advent Int't) as VPs. www.sterling-group.com
Final Numbers
Apple shares yesterday closed up 5.9% for an all-time high of $201.50 per share.
It's down slightly at today's open.
The magic number is $207.05 per share, which would put Apple's market cap at $1 trillion.