Axios Pro Rata
April 24, 2019
Greetings from the home office. Please remember that you can send me feedback and scoop at [email protected], or via my anonymous tip-box at http://axios.com/tips.
I'm also on Signal, Telegram and Confide. Just email for the number, or send a DM via Twitter (@danprimack). Okay, here we go...
Top of the Morning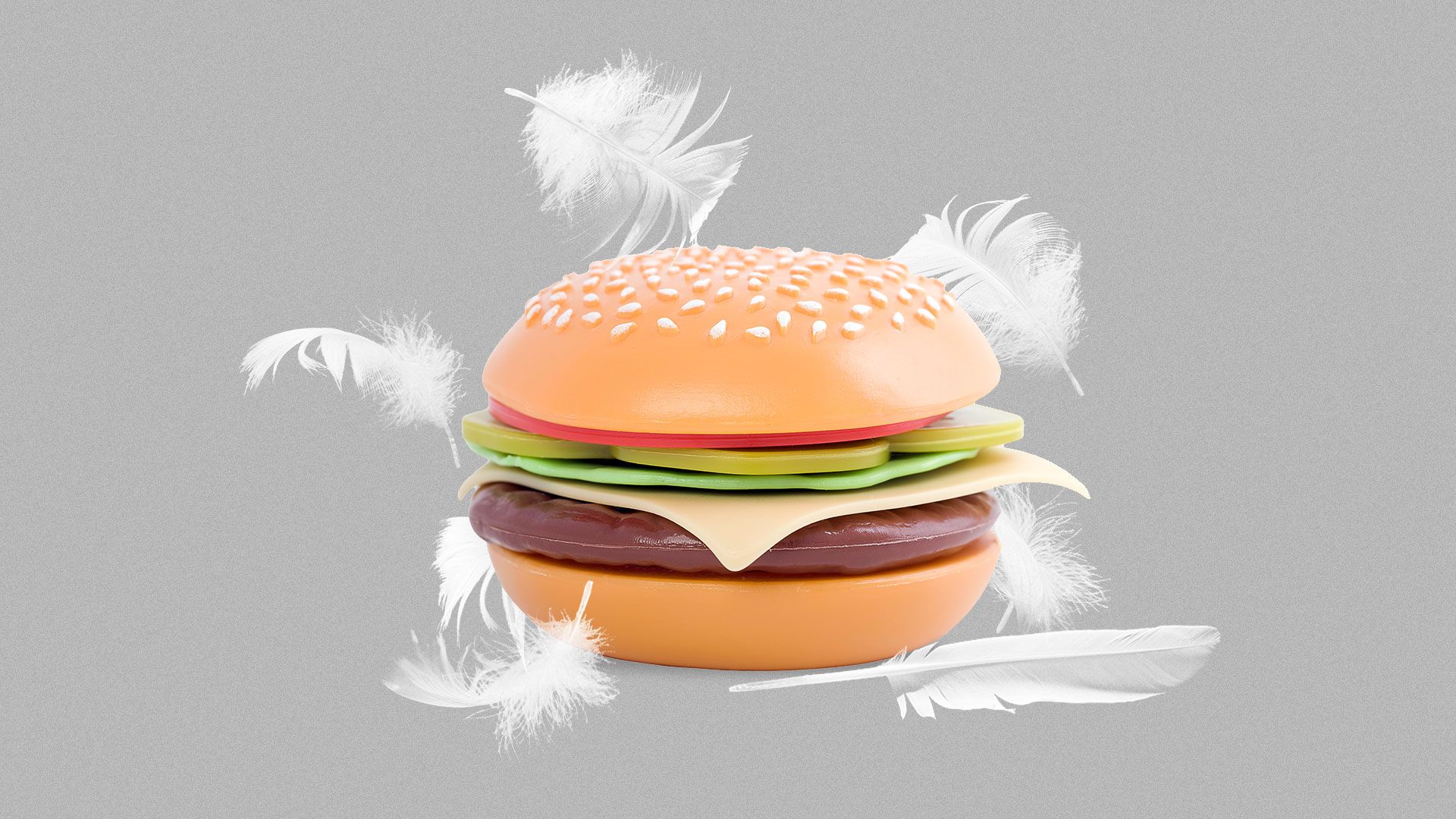 Tyson Foods has quietly sold its stake in alternative protein company Beyond Meat, which is expected to go public next week at a valuation north of $1 billion.
Tyson had a 6.5% ownership stake in Beyond Meat when the company filed for its IPO last November, having invested a total of $23 million between 2016 and 2017 (via its Tyson Ventures arm).
It was still listed on an April 15 amended filing, but not in a subsequent one this past Monday.
Multiple sources tell Axios that tensions had been rising between the two companies, particularly after Tyson CEO Noel White said in February that the poultry giant would develop its own plant-based protein products.
Beyond Meat no longer wanted the Tyson Ventures rep in its board meetings, effectively trying to dis-invite him, despite Tyson's contractual observer rights.
Part of the fear was competitive, as Tyson was partially drawn to the alt protein market by the adoption it had seen for Beyond Meat within the quick-serve and broader restaurant sector.
Part was also that Tyson might try to interfere with potential M&A, although it's unclear exactly how it would have done so. We've also heard that at some point Tyson made at least an informal takeover approach, but was rebuffed.
It's unclear if Beyond Meat asked Tyson to sell its stake, or simply made things so uncomfortable that Tyson decided to make the move on its own. The last thing a corporate venture group wants is to be viewed as competing with its portfolio companies.
No word on the sale price or buyer, except there must have been multiple ones. There is no new 5% shareholder listed, nor do the existing ones have increased share counts.
Tyson provided Axios with the following statement:
Tyson Ventures is pleased with the investment in Beyond Meat and has decided the time is right to exit its investment. Beyond Meat provided an early opportunity for Tyson Ventures to invest in plant-based protein products that many consumers are seeking. We wish the leadership of Beyond Meat all the best.
Tyson Foods continues to be committed to providing alternative protein as a choice for consumers and recently announced the creation of a new business focused on combining our creativity, scale and resources to make great tasting protein alternatives more accessible for everyone. We plan to launch an alternative protein product soon with market testing anticipated this summer.
Beyond Meat declined comment, via a spokesman.
Also...
Following yesterday's discussion of "super carry," some readers suggested an alternate impetus. Per a college endowment manager:
"Have you thought through the motivations of the GP to move fees from management to carry b/c they've sold a share of the firm and this results in more money to the actual PE pros and less to the GP-staking fund that now owns part of their business? Seems like there's a point at which a GP would be incentivized to do this."
I hadn't, so I checked in with someone at one of the big firms that buys PE firm stakes. He tells me that his type of firm typically shares in both the management fee and carried interest, for the purpose of not mis-aligning interests. Obviously this varies deal-by-deal, as might the specific proportions, but this wouldn't appear to be a significant driver.
• Related: There's a new GP-staking fund in market, per Bloomberg.
It's called Stonyrock, and is raising between $750 million and $1 billion for a permanent capital vehicle that will focus on smaller managers.
Leucadia Asset Management, a unit of Jefferies Financial, is the cornerstone LP, while Stonyrock's lead partners are Craig Schortzmann (ex-Blackstone) and Sean Gallery (ex-AlpInvest).
🎧 Pro Rata Podcast dives into how Sinclair Broadcasting wants to become the new Fox News, less than a year after being blocked from buying Tribune Media. Listen here.
The BFD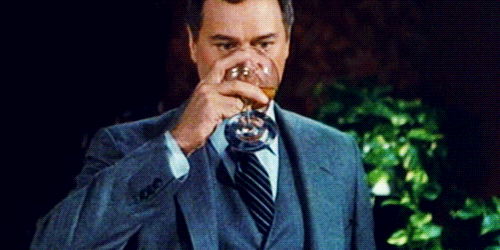 Occidental Petroleum (NYSE: OXY) this morning offered to buy Anadarko Petroleum (NYSE: APC), which recently agreed to be acquired by Chevron (NYSE: CVX) for $33 billion. Occidental's offer is $76 per share, to be paid half in cash and half in stock, whereas Chevron offered $65 per share (only 25% in cash).
Why it's the BFD: Chevron's offer already would have represented the 11th-largest energy and power merger of all-time, so Occidental's bid easily would catapult into the top 10. It also creates an interesting dilemma for Anadarko's board, which reportedly shunned an informal $70 per share approach from Occidental before agreeing to the financially inferior Chevron deal.
Bottom line: "Occidental's smaller size and balance sheet to Chevron mean there may be more uncertainty over its prospects of completing a deal. And it's not immediately obvious how Occidental would fund Anadarko's giant liquefied natural gas plant that's being developed in Mozambique. The project may have to be sold, adding another layer of uncertainty." — Simon Casey & Kevin Crowley, Bloomberg
Venture Capital Deals
• Rivian, a Plymouth, Mich.-based autonomous electric vehicle startup, raised $500 million from Ford Motor Co. (NYSE: F). http://axios.link/wxBB
• Selina, a Panama-based developer of living and co-working spaces, raised $100 million at an $850 million valuation. Access Industries led, and was joined by Grupo Wiese and return backer Colony Latam Partners. http://axios.link/lAwz
• Harness, a San Francisco-based, raised $60 million in Series B funding. IVP, GV and ServiceNow Ventures were joined by return backers Menlo Ventures and Unusual Ventures. http://axios.link/LShr
• Decisions, a Chesapeake, Va.-based provider of no-code business rule and process automation software, raised $40 million from Aldrich Capital Partners. www.decisions.com
• HZO, a Raleigh, N.C.-based maker of nanocoatings for electronics, raised $40 million in new VC funding from undisclosed investors. It also secured $30 million in new credit facilities from Cathay Bank. www.hzo.com
• VDOO Connected Trust, an Israeli provider of security automation for embedded devices, raised $32 million in Series B funding co-led by WRVI Capital and GGV Capital. http://axios.link/2w9w
🚑 Sherlock Biosciences, a Cambridge, Mass.-based startup applying CRISPR technology to diagnostic testing, raised $31 million in Series A funding from firms like Northpond Ventures and Baidu Ventures. http://axios.link/R6CI
• Digital Guardian, a Waltham, Mass.-based provider of data and endpoint protection, raised $30 million. LLR Partners led, and was joined by return backers GE Pension Trust, MassMutual Ventures, Brookline Venture Partners, Golub Capital and Siemens Financial Services. www.digitalguardian.com
• Sight Machine, a San Francisco-based manufacturing analytics platform, raised $29.4 million in Series C funding. LS Group led, and was joined by Mercury Fund, Jump Capital, OATV and E.ON. http://axios.link/mat9
• Payrix, a Dallas-based payment facilitator platform, raised $22 million from Blue Star Innovation Partners and Providence Strategic Growth. http://axios.link/OHbH
🚑 RWDC Industries, a Singapore-based developer of biopolymer material solutions, raised $22 million from Vickers Venture Partners, Eversource Retirement Plan Master Trust and return backer WI Harper. http://axios.link/N1Wn
🚑 Zageno, a Cambridge, Mass.-based enterprise marketplace for lab supplies, raised $20 million in Series B funding. General Catalyst led, and was joined by return backers Grazia Equity and Capnamic Ventures. http://axios.link/za2X
• Astound, a Menlo Park-based provider of automated employee help desk services, raised $15.5 million in Series B funding. March Capital Partners led, and was joined by return backers Vertex Ventures, Pelion Venture Partners, Moment Ventures and Slack Fund. http://axios.link/KW7n
• Blueshift, a San Francisco-based cross-channel marketing platform, raised $15 million in Series B funding. Softbank Ventures Asia led, and was joined by past backers Storm Ventures and Nexus Venture Partners. http://axios.link/Tlyw
• Credly, a New York-based digital credentialing startup, raised $11.1 million from ZOMA Capital, Strada Education Network, New Markets Venture Partners, University Ventures, Pearson, Lumina Foundation and Lion Brothers. www.credly.com
• Atmosphere, an out-of-home TV business spun out from Chive Media Group, raised $10 million in Series A funding. S3 Ventures led, and was joined by Capstar Capital. http://axios.link/ZQtK
• Metabase, a San Francisco-based open source business intelligence data platform, raised $8 million in Series A funding led by NEA. http://axios.link/zUcN
• Perspectium, a San Diego-based service management integration startup, raised $8 million in Series B funding led by TVC Capital. http://axios.link/EeUR
🚑 Censinet, a Boston-based provider of risk management software for healthcare providers, raised $7.8 million in Series A funding co-led by HLM Venture Partners and Cedars-Sinai Health System. Return backers are Schooner Capital, LRVHealth and Excelerate Health Ventures. www.censinet.com
• ChurnZero, an Arlington, Va.-based provider of real-time customer success analytics, raised $7 million in Series A funding. Baird Capital led, and was joined by Grotech Ventures, Middleland Capital, Charlottesville Angel Network and Center for Innovative Technology. http://axios.link/FbWu
• Holded, a Barcelona-based "business operating system" for SMEs, raised €6 million in Series A funding. Lakestar led, and was joined by return backers Nauta Capital and Seedrocket 4Founders Capital. http://axios.link/byIx
• Saleswhale, a Singapore-based virtual assistant for salespeople, raised $5.3 million in Series A funding. Monk's Hill Ventures led, and was joined by return backers YC, GREE Ventures and Wavemaker Partners. http://axios.link/ks1h
• Muso, a London-based piracy tracking startup, raised £3.5m led by Harwell Capital. http://axios.link/QN1n
• Chili Piper, a New York-based provider of buyer enablement solutions, raised $3 million in seed funding led by Flashpoint Venture Capital. http://axios.link/qATv
• Voiceflow, a Toronto-based design and development platform for voice apps, raised US$3 million in seed funding led by True Ventures. http://axios.link/eHTF
• Guesser, a decentralized wagering startup, raised $1.1 million in seed funding from Version One Ventures, Compound Ventures and Boost VC. www.guesser.io
Private Equity Deals
• Bow River Capital acquired a majority stake in AbsenceSoft, a Denver-based provider of software for employers to manage FMLA and other leave of absence programs. http://axios.link/qeoH
• Centerbridge Partners is in talks to buy Advisor Group, a Phoenix-based broker-dealer owned by Lightyear Capital and CPPIB, for over $2 billion, per Bloomberg. http://axios.link/Huuk
• Comvest Partners acquired VanDeMark Chemical, a Lockport, N.Y.-based maker of phosgene and phosgene derivatives, from Verus Investment Partners. www.vandemark.com
• Sherpa Capital acquired a majority stake in Luxiona, a Spanish lighting solutions business. www.troll.es
• PAI Partners agreed to buy the Areas concession catering unit of France's Elior for €1.54 billion. http://axios.link/vYZ0
• Värde Partners invested £60 million in British lender Masthaven. www.masthaven.co.uk
Public Offerings
• Ruyi Group of China is prepping a U.S. IPO for Lycra Co., the elastic materials maker it acquired earlier this year from Koch Industries, per Bloomberg. The float could raise around $500 million with Goldman Sachs as lead manager. http://axios.link/b1qD
Liquidity Events
• Getaround, a San Francisco-based P2P carsharing network that's raised over $400 million in VC funding, has acquired French peer Drivy for $300 million. Drivy had raised nearly $60 million from firms like Index Ventures, Cathay Innovation, Nokia Growth Partners, Bpifrance and Via-ID. http://axios.link/WqmZ
• Hitachi (Tokyo: 6501) agreed to buy JR Automation Technologies, a Holland, Mich.-based provider of automated manufacturing and distribution tech solutions, from Crestview Partners for $1.42 billion. http://axios.link/yg2N
More M&A
• Deutsche Bank and UBS are in "serious" talks to merge their asset management units, per the FT. http://axios.link/eiP0
• Elliott Management disclosed a $1.3 billion stake in SAP. http://axios.link/JvBt
• HNA Group of China has ended its sale process for container-leasing unit Seaco, per Bloomberg. http://axios.link/PXP1
• Majestic Wine (AIM: WINE), a wine and spirits retailer, said it may sell its 200 UK stores in order to focus more on online sales. http://axios.link/zMpu
⛽ Murphy Oil (NYSE: MUR) agreed to pay $1.38 billion for Gulf of Mexico assets from LLOG Exploration Offshore and LLOG Bluewater Holdings. http://axios.link/dtBM
• SoftBank Group will invest around €900 million for a 5.6% stake in German digital payments company Wirecard (XTRA: WDI). http://axios.link/whh0
Fundraising
• AV8 Ventures raised €150 million for its debut fund, all from German insurer Allianz. The London and Palo Alto-based firm focuses on the "machine-enabled future," and it led by George Ugras (ex-head of IBM Ventures) and Miles Kirby (ex-Qualcomm Ventures). http://axios.link/dWXB
• Cultivian Sandbox Ventures raised $135 million for its third VC fund focused on the food and agriculture space. www.cultiviansbx.com
• Neuberger Berman raised $1.7 billion for a direct lending fund aimed at mid-market companies backed by private equity. http://axios.link/8gDQ
It's Personnel
• 137 Ventures promoted Nicholas Procaccini to investment partner. www.137ventures.com
• Andrew Tay joined TA Associates as a Hong Kong-based SVP. He previously was with Baring Private Equity Asia. www.ta.com
Final Numbers