Axios Pro Rata
May 10, 2018
Top of the Morning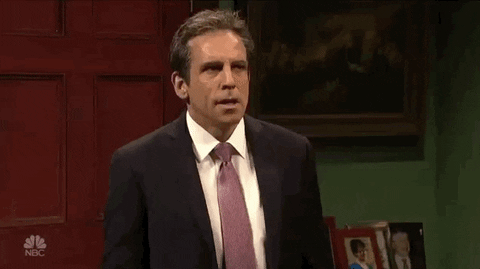 Want to make half a million dollars without actually doing any work? Ring up the folks at Columbus Nova, and tell them you want the Michael Cohen special.
Columbus Nova is an 18 year-old, New York-based private equity firm that also dabbles in venture capital via a Silicon Valley affiliate. Its more notable deals have included buying a piece of Gawker in the midst of the Hulk Hogan lawsuit.
The firm's structure is a bit murky, as it appears to create deal-specific investment vehicles rather than blind pools (i.e., funds). That's likely why it's not currently registered as an investment advisor with the SEC.
Most of its money has historically come from Russian oligarch Viktor Vekselberg, who was among those sanctioned last month by the U.S. Treasury Department.
Columbus Nova this week acknowledged hiring Cohen "as a business consultant regarding potential sources of capital and potential investments in real estate and other ventures." And, apparently, he ultimately delivered exactly zero potential sources of capital or potential investments in real estate and other ventures.
Let's unpack all the complications with this:
Columbus Nova is 18 years-old. Even if it needs a fundraiser, why hire Cohen to an upfront contract rather than retain an established placement agent?
One generous argument I've heard is that this was Columbus Nova trying to diversify its capital base beyond Vekselberg, and CEO Andy Intrater got a bit star-struck while meeting someone within Trump's inner circle just after the election. Okay, but that doesn't justify paying Cohen up-front rather than on commission. At best, it begs questions of Intrader's judgment as CEO.
Columbus Nova's statement says that Veklesberg wasn't "involved in the decision to hire Cohen or provide funding for his engagement." Taking the former at face value, the latter is little more than PR jujitsu. Vekselberg is the firm's primary investor, which means he's its primary source of the fees that would be used to do things like hire Cohen. Sure it might be structured via a separate LLC. Maybe even one technically funded by general partner capital, but that capital was indirectly created via Veklesberg's investment.
Bottom line: This was a very dumb thing for smart money to do.
• As we were saying: Stealth Therapeutics, a Massachusetts biotech startup that raised $100 million from Morningside Ventures, reportedly is prepping a Hong Kong IPO.
• Blackstone blues: Sarah Sanders acknowledged during yesterday's WH presser that no large infrastructure bill is expected in 2018.
• Israeli VC watch: Entree Capital has raised $80 million for its second early-stage fund focused on Israeli startups and Israeli founders living elsewhere. It also has added Ran Achituv (ex-Amdocs, Magma Venture Partners) as a managing partner.
Any startup with an Israeli co-founder on its cap table goes into the fund, whereas other deals go into a separate, global fund whose portfolio companies include SeatGeek, Deliveroo and Stripe.
Remagine Ventures is quietly raising $40 million for a debut fund to invest in early-stage media tech companies in Israel. Its co-founders are Eze Vidra (ex-Google Ventures) and Kevin Baxpehler (ex-head of VC for ProSiebenSat.1), and we hear it already has held a first close on its $40 million-targeted debut fund.
Angular Ventures, led by Gil Dibner (ex-Index Ventures, DFJ Esprit), is raising up to $25 million for a debut fund. Kia has more.
The BFD
Robinhood, the no-fee investment app, has raised $363 million in Series D funding at a $5.6 billion post-money valuation. DST Group led, and was joined by Sequoia Capital, Kleiner Perkins, CapitalG and return backers like NEA and Thrive Capital.
Why it's the BFD: Because Robinhood doesn't just want to help millennials save money on stock, crypto and options trades. It wants to become a full-fledged consumer finance company, and this is enough cash to help it pursue that goal.
Bottom line: The Silicon Valley company says it now has more than four million brokerage accounts, which is a larger user base than E*Trade (3.7m). It also claims to have transacted over $150 billion in trades.
Venture Capital Deals
🚑 Akili Interactive Labs, a Boston-based developer of game-based cognitive therapies, raised $55 million in Series C funding. Temasek led, and was joined by Baillie Gifford, Amgen Ventures, M Ventures, JAZZ Venture Partners, Canepa Advanced Healthcare Fund and Brooklands Capital Strategies. http://axios.link/Qlpz
🚑 Escient Pharmaceuticals, a San Diego-based developer of GPCR-targeted drugs, has launched with $40 million in Series A funding from The Column Group, 5AM Ventures and Osage University Partners. http://axios.link/7LlF
• ClickFox, a Denver-based provider of customer journey analytics, has raised over $38 million in growth equity funding led by Arrowroot Capital. www.clickfox.com
• Perch, a New York-based online marketplace for buying and selling homes, raised $30 million in Series A funding. FirstMark Capital led, and was joined by Juxtapose and Accomplice. www.perchhomes.co
🚑 Solv, a San Francisco-based healthcare booking and cost transparency app, raised $16.8 million in Series B funding. Greylock led, and was joined by return backers Benchmark and Aspect Ventures. http://axios.link/pSoR
• Taylor Brands, an AI-powered branding platform, raised $15.5 million in Series B funding. Pitango and Armat Group co-led, and were joined by Mangrove Capital Partners and Disruptive Technologies. http://axios.link/qmFG
• Trussle, a British online mortgage broker, raised £13.6 million in Series B funding. Goldman Sachs led, and was joined by Propel Venture Partners and return backers Finch Capital and Seed Camp. http://axios.link/kxGq
• At-Bay, a Mountain View, Calif.-based digital insurance startup, raised $13 million in Series A funding from Khosla Ventures, Lightspeed Venture Partners and Shlomo Kramer. www.at-bay.com
• XNOR, a Seattle-based self-service AI platform for developers, raised $12 million in Series A funding. Madrona Venture Group led, and was joined by NGP Capital, Autotech Ventures and Catapult Ventures. http://axios.link/1XR2
• Drishti, a Palo Alto, Calif.-based startup focused on automatically digitizing human actions inside of factories, raised $10 million in Series A funding. Emergence Capital led, and was joined by seed backers Andreessen Horowitz and Benhamou Global Ventures. www.drishti.com
• Targetprocess, an Amherst, N.Y.-based enterprise visual management platform, raised $5 million in Series A funding co-led by EBRD and Zubr Capital. www.targetprocess.com
• OpenSea, a marketplace for non-fungible assets on the Ethereum blockchain, raised $2 million in seed funding. Blockchain Capital and 1confirmation co-led, and were joined by Founders Fund, Foundation Capital, Coinbase Ventures, Chernin Group, Stable Fund and Blockstack.
Private Equity Deals
⛽ Enbridge (TSC: ENB) has agreed to sell its U.S. gas pipelines business, Midcoast Operating LP, to ArcLight Capital Partners for $1.12 billion. It also will sell its 49% stake in its North America and Germany wind and solar power assets to Canada Pension Plan Investment Board for C$1.75 billion, and still wants to unload its Canadian midstream assets. http://axios.link/oiAy
• OMERS Private Equity has agreed to acquire Alexander Mann Solutions, a London-based provider of talent acquisition and management solutions, from New Mountain Capital for around $1.1 billion. www.alexandermannsolutions.com
Public Offerings
• AXA Equitable Holdings, the financial services unit of France's AXA SA, raised $2.7 billion in the year's largest IPO to date (and 12th-largest of the past decade, per Renaissance Capital). The company priced 137.2 million shares at $20 (below $24-$27 range) and will trade on the NYSE (EQH). Morgan Stanley was lead underwriter. http://axios.link/0Wv8
🚑 Provention Bio, an Oldwick, N.J.-based pharma company focused on immune-mediated diseases, filed for a $50 million IPO. It plans to trade on the Nasdaq (PRVB), with MDB Capital as sole underwriter. Shareholders in the pre-revenue company include MDB Capital, Johnson & Johnson, MacroGenics and Vactech. http://axios.link/0XPt
Liquidity Events
• Advent International has hired Morgan Stanley to find a buyer for its 30% stake in LifeMiles, the loyalty rewards program of airline Avianca, per Reuters. http://axios.link/5rfP
• Eurazeo is seeking a buyer for Asmodee Group, the French maker of board game The Settlers of Catan, according to Reuters. It could fetch more than $1.7 billion. http://axios.link/onfo
More M&A
⛽ Alstom (Paris: ALSO) has agreed to exit three energy-related joint ventures with General Electric (NYSE: GE), in exchange for around $3.08 billion. http://axios.link/ADNa
⛽ Total SA (Paris: FP) has agreed to acquire a 25% stake in U.S.-based renewable fuel company Clean Energy Fuels Corp. (NYSE: CLNE) for $83.4 million, becoming its largest shareholder. http://axios.link/OhXL
Fundraising
⛽ The Blackstone Group is targeting $8 billion for its eighth private equity secondaries fund, per PE International. That would be a 40% increase over the current vehicle, which closed in January 2017. Also, Bloomberg reports that Blackstone is raising $4.5 billion for its third energy-focused private equity fund, which is the same as it raised for its predecessor in 2015.
• Global Logistic Properties has raised a $1.6 billion private equity fund called Hidden Hill Capital, focused on the logistics market. http://axios.link/Kwc1
It's Personnel
• Steven Paget has joined Angelo, Gordon & Co. as a managing director and portfolio manager for European performing credit. He previously was with PGIM Fixed Income. www.angelogordon.com
• Jacques Perreault has joined Canadian VC firm Brightspark as a senior partner. He previously was with Desjardins Capital. www.brightspark.com
• Matthew Whitman has joined Windham Venture Partners as a principal. He previously was a healthcare investment banker with Morgan Stanley. www.windhamvp.com