Axios Pro Rata
July 30, 2019
🎧 Pro Rata Podcast focuses on a new bill that would regulate smart device makers like Amazon and Google. My guest is Rep. Seth Moulton (D-Mass.), sponsor of the "Alexa Act" and a 2020 presidential candidate. Listen here.
Top of the Morning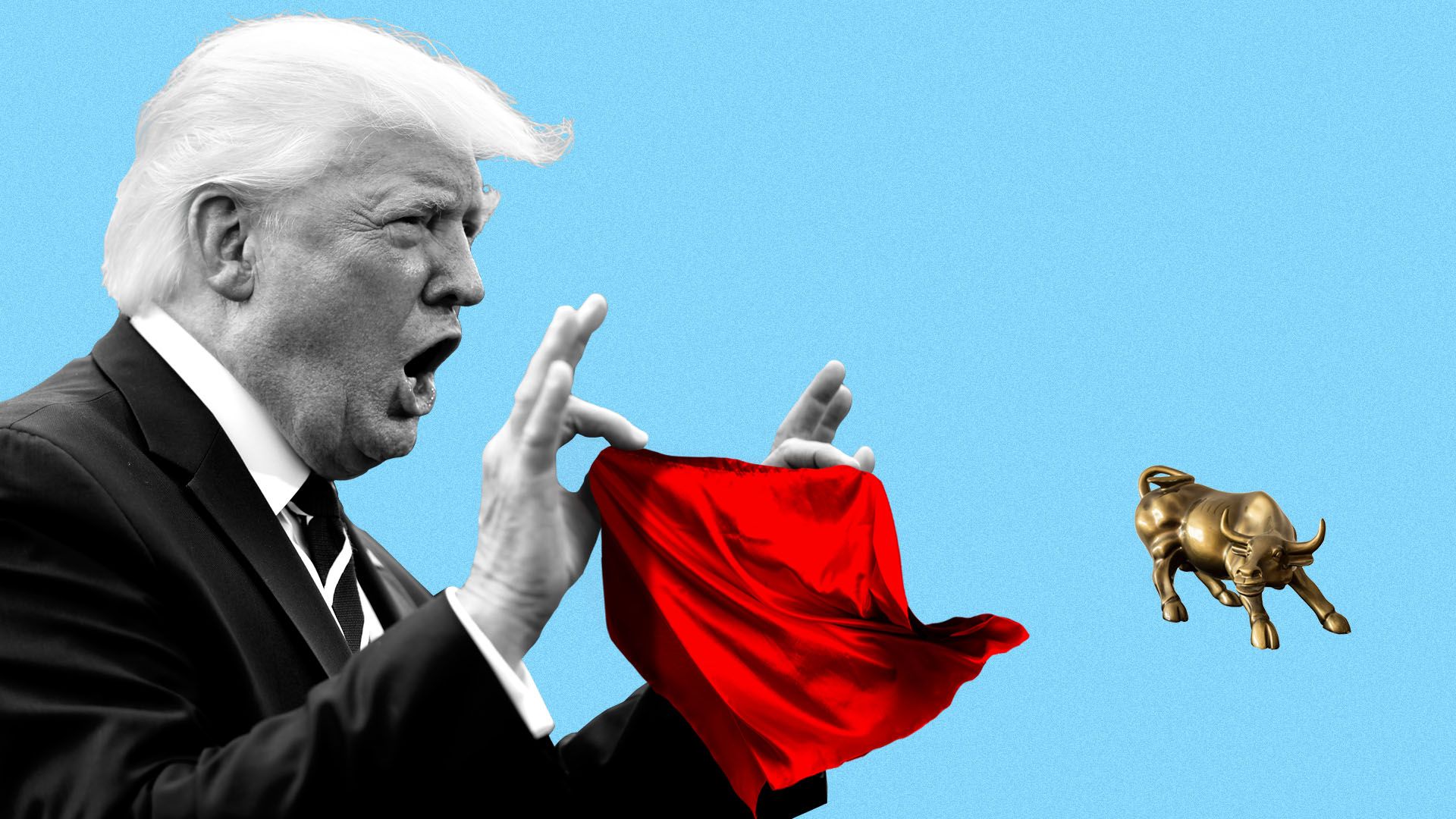 President Trump is viewed by many on the left as a tool of big business, thanks largely to the 2017 tax cuts. But when it comes to corporate mergers and acquisitions, he's been more foe than friend.
The administration has blocked, sued to block, or threatened to block big deals in a number of industry sectors.
Sometimes it's been done on antitrust grounds. Sometimes on national security grounds. Sometimes, it seems, on gussied-up whim.
"Subject to regulatory approval" for decades was an M&A risk factor that merging companies disclosed as boilerplate. Today, however, it's rarely a foregone conclusion — and post-announcement analysis is as much about if a deal will be allowed to close as it is about price, product, financing, layoffs, or strategic coherence.
In media, notable examples under Trump include DOJ seeking to block AT&T from buying Time Warner, Sinclair being blocked from buying Tribune Media, and the major divestiture requirements on T-Mobile's deal for Sprint.
In healthcare, DaVita, Bristol-Myers Squibb, and CVS each were forced to make significant divestitures in order to gain approval for multi-billion dollar acquisitions.
In tech, Broadcom was blocked from buying Qualcomm, Canyon Bridge from buying Lattice Semiconductor, and DraftKings from merging with FanDuel.
In printing, Quad/Graphics Inc. and LSC Communications recently abandoned their planned merger due to federal opposition.
In defense, Harris Corp. was forced to sell a night vision unit in order to merge with L3 Technologies, and Trump has publicly expressed unease with United Technologies' proposed deal for Raytheon.
Sometimes deals do close, but then are forced by U.S. regulators to be unwound. That's what happening right now with Pamplona Capital Management's 2018 purchase of a 47% stake in cybersecurity company Cofense (f.k.a. PhishMe) and Kunlun's 2016 purchase of dating app Grindr (although U.S. opposition appears to be softening).
Speaking of Kunlun, the bar for Chinese takeovers of U.S. companies has been placed so high that they aren't really worth the attempt.
The bottom line is that Trump's love of big things and distaste for regulation and judicial "activism" doesn't extend to M&A, where he seems reflexively opposed to big mergers and in favor of stricter rules and "activist" regulators.
The BFD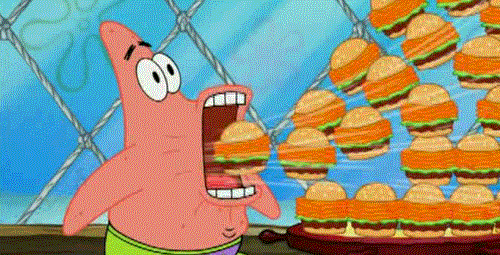 Beyond Meat (Nasdaq: BYND) filed for a follow-on public offering of 3.25 million shares, which had a market value of $763 million at the time of filing.
Why it's the BFD: Because those same shares at today's open had a market value of just around $600 million, down more than 20%, as investors seem unable to stomach a secondary offering announced less than three months after IPO.
Bottom line: Beyond Meat likely thought its much better-than-expected Q2 earnings could pump its new float. It may have been a rotten bet.
Venture Capital Deals
• Udaan, an Indian B2B online marketplace, is in talks to raise $500 million co-led by existing backers Lightspeed Venture Partners and DST Global, per The Economic Times. New investors Hillhouse Capital and Altimeter Capital also may participate, at a valuation of around $2.2 billion. http://axios.link/gTH5
• Compass, a New York-based online platform for real estate purchases and rentals, raised $370 million in Series G funding at a $6.4 billion valuation. Backers include SoftBank Vision Fund, CPPIB and Dragoneer. http://axios.link/vRM8
• Monday.com, an Israel-based provider of workplace collaboration software, raised $125 million in Series D funding at a $1.9 billion post-money valuation. Sapphire Ventures led, and was joined by Hamilton Lane, ION Crossover Partners, HarbourVest and Vintage Investment Partners. http://axios.link/CeK7
• MindTickle, a San Francisco-based sales enablement startup, raised $40 million in Series C funding. Norwest Venture Partners led, and was joined by return backers Accel, Canaan Partners, NewView Capital and Qualcomm Ventures. http://axios.link/5j1o
🚑 Quanta Dialysis Technologies, a UK-based developer of personal hemodialysis systems, raised £38 million in Series C funding from Wellington Partners, Seroba Life Sciences, Btov Partners and a Swiss family office. http://axios.link/UrAk
• Trinity Cyber, a Bowie, Md.-based cybersecurity company focused on "adversary interference," raised $23 million led by Intel Capital. The company also hired Tom Bossart, former U.S. Homeland Security Advisor, as chief strategy officer. http://axios.link/aq51
• Ordermark, a Los Angeles-based online delivery management service for restaurants, raised $18 million in Series B funding. Foundry Group led, and was joined by return backers TenOneTen Ventures, Vertical Venture Partners, Mucker Capital, Act One Ventures and Nosara Capital. http://axios.link/hfem
🚑 PredictImmune, a UK-based developer of prognostic products related to immune-mediated diseases, raised £10 million in Series B funding from BGF, Cambridge Innovation Capital and return backers Parkwalk and Cambridge Enterprise. http://axios.link/P8qc
• Muzmatch, a London-based data app for Muslims, raised $7 million in Series A funding co-led by Luxor Capital and YC. http://axios.link/YApK
• DataGrail, a San Francisco-based provider of compliance software for digital privacy regulations like GDPR, raised $5 million led by Okta Ventures. www.datagrail.io
Private Equity Deals
• Apax Digital Fund agreed to buy MetaMetrics, a Durham, N.C.-based provider of predictive analytics and data science to improve educational outcomes. Sellers include Pamlico Capital. www.metametricsinc.com
• Arsenal Capital agreed to buy Seal For Life Industries, a maker of corrosion protection and sealing products, from Berry Global (NYSE: BERY) for $328 million. www.sealforlife.com
• CVC Capital Partners agreed to buy Ontic, a Chatsworth, Calif.-based aircraft parts and services company, from BBA Aviation (LSE: BBA) for $1.37 billion. http://axios.link/PxzV
• EQT Partners and CPPIB agreed to buy a majority stake in Waystar, a Duluth, Ga.-based provider of revenue cycle software, from Bain Capital at a $2.7 billion enterprise value. Bain will retain a minority stake. http://axios.link/6MeJ
• FFL Partners acquired a majority stake in ALKU, an Andover, Mass.-based provider of specialized consulting and staffing services. Existing minority shareholder WestView Capital Partners also invested. www.alku.com
• Oaktree Capital Management agreed to buy a minority stake in Singular, a Chilean asset manager and placement agent. www.singularam.cl
🚑 SightMD, an ophthalmology network backed by Chicago Founders Capital, acquired Park Avenue Eye Institute, a Manhattan-based ophthalmology practice. www.sightmd.com
• Sphera, an EH&S compliance software company owned by Genstar Capital, acquired ThinkStep, a German provider of corporate sustainability consulting and software. www.sphera.com
Public Offerings
• Dynatrace, a Waltham, Mass.-based application monitor software maker owned by Thoma Bravo, raised its IPO price range from $11-$13 to $13-$15. It still plans to offer nearly 36 million shares and plans to trade on the NYSE (DT) with Goldman Sachs as lead underwriter. The company reports a $116 million net loss on $431 million in revenue for the year ending March 31.
🚑 InMode, an Israeli maker of medical devices for aesthetic surgery, set IPO terms to 5 million shares at $14-$16. It would have a fully-diluted market value of $611 million, were it to price in the middle. The company plans to trade on the Nasdaq (INMD) with Barclays as lead underwriter, and reports $6.4 million of net income of $31 million in revenue for Q1 2019. Shareholders include Israel Healthcare Ventures and SpaMedical International. http://axios.link/rc7z
Liquidity Events
• Microsoft (Nasdaq: MSFT) acquired BlueTalon, a Redwood City, Calif.-based provider of data privacy and governance software that had raised around $27 million from firms like Bloomberg Beta, Maverick Ventures, Signia Venture Partners and StartX. http://axios.link/4ZYU
More M&A
• nCino, a Wilmington, N.C.-based digital banking startup, acquired Visible Equity, a Salt Lake City-based provider of financial analytics and compliance software. nCino has raised around $125 million from firms like Insight Partners, Bessemer Venture Partners, Salesforce Ventures and Wellington Management. www.ncino.com
• Vacasa, a Portland, Ore.-based vacation rental management startup, agreed to buy Wyndham Vacation Rentals for $162 million from Wyndham Destinations (NYSE: WYND). Vascasa has raised over $200 million in VC funding from Riverwood, Level Equity, Assurant and NewSpring Capital. www.vacasa.com
Fundraising
• Hamilton Lane raised $760 million for its fifth "strategic opportunities" fund, which focuses on credit-oriented investments. www.hamiltonlane.com
• Welsh, Carson, Anderson & Stowe raised $4.3 billion for its thirteenth flagship private equity fund. www.wcas.com
It's Personnel
• Jim Momtazee is stepping down as KKR's head of Americas healthcare investing, per PE Hub. http://axios.link/bjwh
• Jessica Nels joined Churchill Asset Management as a Chicago-based principal of capital markets and syndication. She previously was with Twin Brook Capital Partners. www.churchillam.com
Final Numbers
🙏 Thanks for reading Axios Pro Rata. Please ask your friends, colleagues, and federal regulators to sign up.