October 09, 2019
Top of the Morning
The U.S.-China trade war is quickly morphing into an undeclared cold war, with many U.S. companies and investors finding themselves in no-man's land.
This will get worse before it gets better. If it gets better.
In just the past 72 hours:
The NBA apologized, and then un-apologized, after a team executive tweeted support for the Hong Kong protesters. China responded by blacking out preseason games, canceling a fan event set to benefit the Special Olympics, and ending a cooperation agreement with its national basketball association. Several Chinese tech companies, including some traded on U.S. exchanges, severed ties with the league.
Pro Rata Podcast goes deeper on the NBA/China situation, with Sports Illustrated's Chris Mannix. Listen here.
Activision Blizzard suspended a professional "Hearthstone" gamer, who expressed support for the Hong Kong protesters in a post-match interview. The Santa Monica-based company also took back his $3,000 in prize money and reportedly fired the two people who interviewed him.
Apple is being attacked by Chinese state media for allowing an app that Hong Kong protesters are using to crowd-source information about police locations. Shares of Apple's China suppliers tumbled.
The U.S. government expanded its trade blacklist to include several top Chinese artificial intelligence companies. Included are three startups involved in facial recognition ⁠— SenseTime, Megvii, and Yitu — that have received investment from U.S. venture capital and private equity firms.
All of this is related to China's reported use of facial recognition technology to detain thousands of Uighur Muslims. To date, none of the involved U.S. investment firms are known to have sold their stakes, nor publicly rebuked their portfolio companies.
It also comes after White House sources floated the idea of banning all Chinese companies from listing on U.S. exchanges, before quickly walking it back.
We've talked before about how top American business executives have become the country's new politicians, eagerly filling a leadership vacuum. But they've been very hesitant to work past the water's edge without cover from actual politicians.
Some of that is greed. Some is fear of shareholders. Some is lack of courage, or of care.
But, in a global economy, global businesses can only hide for so long. The cold war will eventually find you. And the hourglass is running out.
The BFD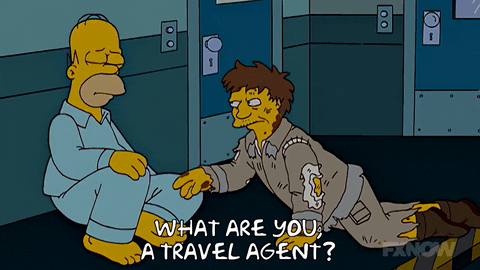 Hays Travel, a family-owned British travel company, agreed to buy all 555 retail shops of insolvent Thomas Cook.
Why it's the BFD: This could save upwards of 2,500 jobs, with Hays saying it plans to reopen many of the shuttered shops immediately. The rest will depend on landlord negotiations.
Bottom line: "Thomas Cook's collapse stranded hundreds of thousands of holidaymakers around the globe and sparked the largest peacetime repatriation effort in British history." — Reuters
Venture Capital Deals
• Sonovate, a UK-based provider of business finance solutions for recruitment agencies and consultancies, raised £110 million of venture capital and debt funding from M&G Investments, MXB Holdings, Dawn Capital and Rocket Internet. http://axios.link/cFuA
• SparkCognition, an Austin, Texas-based automated machine learning startup, raised $100 million in Series C funding from firms like Temasek, Hearst Ventures, Founders Equity Partners and Boeing. http://axios.link/Wqum
• Casavo, an Italian "instant buyer" marketplace, raised €50 million in Series B funding led by Greenoaks. www.casavo.com
• Kandou, a Swiss developer of connectivity IP and chip solutions, raised $56 million from Bessemer Venture Partners, Columbia Lake Partners, Digital Transformation Fund, Fayerweather Capital Partners, Forestay Capital, Kreos Capital, Raging Capital, Swisscom Ventures, and Walden International. www.kandou.com
🚑 Swift Health Systems, an Irvine, Calif.-based maker of orthodontic braces, raised $45 million in Series C funding from Vivo Capital, Novo Holdings, and VenBio Partners. http://axios.link/qkBM
• Forward Networks, a Palo Alto-based network assurance platform, raised $35 million in Series C funding. Goldman Sachs led, and was joined by return backers Andreessen Horowitz, Threshold Ventures, and A Capital. http://axios.link/pwWd
• Satelles, a Reston, Va.-based provider of satellite-based time and location services, raised $26 million in Series C funding. C5 Capital led, and was joined by Iridium Communications. www.satellesinc.com
• Lyte, a San Francisco-based live event ticketing startup, raised $15 million in Series C funding. Jackson Square Ventures led, and was joined by Industry Ventures, Accomplice, and Correlation Ventures. http://axios.link/8mSs
🐟 Wild Type, a cultured salmon startup, raised $12.5 million in Series A funding. Maven Ventures led, and was joined by Spark Capital and Root Ventures. http://axios.link/Lo6d
• Iziwork, a Paris-based temp staffing marketplace, raised €12 million in Series A funding. Cathay Innovation led, and was joined by return backer Global Founders Capital. http://axios.link/p0qQ
• Shunjinko, a Seattle-based provider of cloud compliance software, raised $7.5 million in Series A funding. Unusual Ventures led, and was joined by Defy. http://axios.link/YtCX
• Razberi Technologies, a Dallas-based provider of video surveillance and IoT solutions, raised $5.8 million. LiveOak Venture Partners led, and was joined by Chartline Capital Partners. www.razberi.net
• Doorstead, a San Francisco-based rental property management startup, raised $3.3 million in seed funding. M13 and Silicon Valley Data Capital co-led, and were joined by Venture Reality Fund and SOMA Capital. http://axios.link/EWCy
• Place Technology, an Austin, Texas-based provider of corporate performance management software, raised $3 million. Geekdom Fund led, and was joined by Star Vista Capital. http://axios.link/GGZg
Private Equity Deals
• Carroll Capital acquired Elevator Service, a Grand Rapids, Mich.-based elevator services provider. www.carrollcapital.com
• Just Play, backed by Centerbridge Partners, is in talks to buy toy-maker Jakks Pacific (Nasdaq: JAKK) at a discount to its $23 million market cap, per Bloomberg. http://axios.link/Wso8
• Northstar Travel Group, a Secaucus, N.J.-based portfolio company of EagleTree Capital, acquired Buying Business Travel, a UK-based B2B media and events business for the corporate travel market. www.northstartravelgroup.com
• Thoma Bravo acquired a majority stake in IDS, a Minneapolis-based provider of software for streamlining the asset financing lifecycle for loan and leasing portfolios, from SV Investment Partners. www.idsgrp.com
• TPG Capital completed its $500 million purchase of CollabNet, an Alpharetta, Ga.-based dev-ops company, from Vector Capital. http://axios.link/5sVP
• Victor Capital Partners invested in two service providers to the commercial real estate market: CodeGreen (energy management) and Rizzo Group (building code and zoning compliance).
🚑 WellSky, a Kansas-based portfolio company of TPG Capital, agreed to buy ClearCare, a San Francisco-based provider of software for the homecare market, from Battery Ventures. www.clearcareonline.com
Public Offerings
• Fangdd Network Group, a Chinese online real estate trading platform, filed for a $150 million IPO. It plans to trade on the Nasdaq (DUO) with Morgan Stanley as lead underwriter, and reports $14.6 million of net income on $50 million in revenue for the first half of 2019. The company raised over $300 million in VC funding from firms like Sky9 Capital, FountainVest Partners, CyberAgent Ventures, CPPIB, Vision Knight Capital Partners, Lightspeed China Partners, and CDH China. http://axios.link/ZzIv
• Postmates, a San Francisco-based on-demand delivery company, formally postponed its IPO plans. Just two weeks ago, the company raised $225 million infusion from GPI Capital at a $2.4 billion valuation. http://axios.link/ANz3
• Telecom Italia (Milan: TLIT) reportedly is considering a spinoff IPO for its data center business. http://axios.link/gBVB
⛳ Topgolf International, a Dallas-based golfing center operator, is speaking with banks about a 2020 IPO, per Reuters. http://axios.link/ziq1
Liquidity Events
• Levine Leichtman Capital Partners sold Nobles Worldwide, a Wisconsin-based maker of military ammunition handling systems, to Ducommun (NYSE: DCO).
• Shiseido (Tokyo: 4911) agreed to buy Austin, Texas-based skincare brand Drunk Elephant for $845 million. Sellers include VMG Partners. http://axios.link/8PqN
More M&A
⛽ Continental Resources (NYSE: CLR) is considering the sale of a minority stake in its water-infrastructure business, per Bloomberg. A deal could value the unit north of $1 billion. http://axios.link/8JPU
It's Personnel
• Costanoa Ventures hired Amy Cheetham (ex-Zuora and Summit Partners) as a VP and Tony Liu (ex-Databricks) as an associate. It also promoted Casey Aylward to VP and Rachel Quon to director of marketing. www.costanoa.vc
🚑 JP Kouakou-Zebouah joined Vida Ventures as CFO and COO. He previously was SVP of finance for Versant Ventures. www.vidaventures.com
• Eleanor Shanks is leaving Proskauer Rose to join law firm Sidley Austin as a London-based partner focused on M&A and private equity. www.sidley.com
• The Stephens Group hired Mark Steenhoek (ex-McKinsey) as VP of operations, Evan Grisham (Walmart) as VP, and Lewis Jones (Harris Williams) as an associate. www.stephensgroup.com
🚑 Julie Yoo joined Andreessen Horowitz as a general partner focused on health-tech investments. She previously was co-founder and chief product officer of Kyruus. www.a16z.com
Final Numbers: Media startups
🙏 Thanks for reading Axios Pro Rata. Please ask your friends, colleagues, and travel agents to sign up.