Axios Pro Rata
August 03, 2017
Hope to see a bunch of you in Brooklyn tonight for the 1776 Challenge Cup NYC event. Remember to send me scoop via email, confidential apps (Confide, Telegram, etc.) or http://axios.com/tips. Here we go...
Top of the Morning
So much for the notion that private equity GP consolidation among large limited partners would lead to better terms. Apollo Global Management CEO Leon Black said during a Q2 earnings call that while 60% of its Fund VIII investors came back into Fund IX with larger commitments – totaling an extra $4.5 billion – the new fund economics are improved because Apollo "did not need to provide as many management fee discounts."
Apollo's Josh Harris also said the following, regarding North American energy investments: "The investment opportunity is much stronger today as an energy investor than it was when oil was at $80 because of the fact that we're investing in kind of top quartile from a cost standpoint energy assets versus what used to second to third quartile here in North America."
• Robotics renaissance: Startup studio Rewired has a $100 million bankroll to invest in robotics startups, all provided by multi-family office Cascade Global, Kia reports. It "plans to initially invest in companies working to improve machine perception, or how computers can interpret data in a human-like way. This includes sensors, machine learning, machine hearing, and so on. It won't, however, invest in military weapons-related technology."
• New firm alert: The former private equity secondaries team of Deutsche Bank has quietly formed an independent firm called Glendower Capital, with offices in New York and London. It's being led by CEO Carlo Pirzio-Biroli and CIO Charles Smith. Glendower's other partners are Adam Graev, Chi Cheung and Deirdre Davies (who also serves as COO).
• Corporate venturing: Last month we scooped that person finance "unicorn" SoFi was planning to launch a venture capital group. Now comes word that it will be led by Logan Allin (ex-OneHope, Invesco), whose LinkedIn profile describes the effort as "supporting the FinTech echosystem and helping other entrepreneurs build disruptive technologies in the financial services industry."
• It gets worse: Tom Frangione has stepped down as chief operating officer of Greylock Partners after the Silicon Valley venture capital firm learned of an undisclosed relationship with another employee (as first reported by The Information).
Bottom line: The relationship was consensual, but still viewed by Greylock as "inappropriate," per a source. Remember that Greylock partner Reid Hoffman circulated a "Decency Pledge" after the Justin Caldbeck situation came to light.
• Personnel scoop: Jenn Kercher has quietly joined Section 32, the new VC firm led by former Google Ventures boss Bill Maris, as COO and general counsel. She previously spent seven years as general counsel for GV, before which she was an M&A attorney for Google.
• Opening trade war salvo: President Trump tomorrow will give a speech on U.S.-China trade relations, and direct his trade representative to go after China on issues of IP theft and the way U.S. companies are forced to share technology with Chinese firms.
Thought bubble from Axios' Swan & Fried Axios' Swan & Fried: "Chinese IP theft has long been an issue for tech companies, particularly among software and semiconductor makers. At a minimum, going after China for these abuses can be something the tech community and Trump can agree on. But there are still big differences, particularly on immigration. For tech there is also risk of what actions China takes in response. They are both an important market for companies like Apple and the main manufacturing center for all sorts of tech hardware."
Scaramucci scare: Sen. Chuck Schumer (D-NY) has called on Trump to use CFIUS to suspend approval of all Chinese acquisitions of U.S. companies, in order to pressure China on the North Korea situation.
The BFD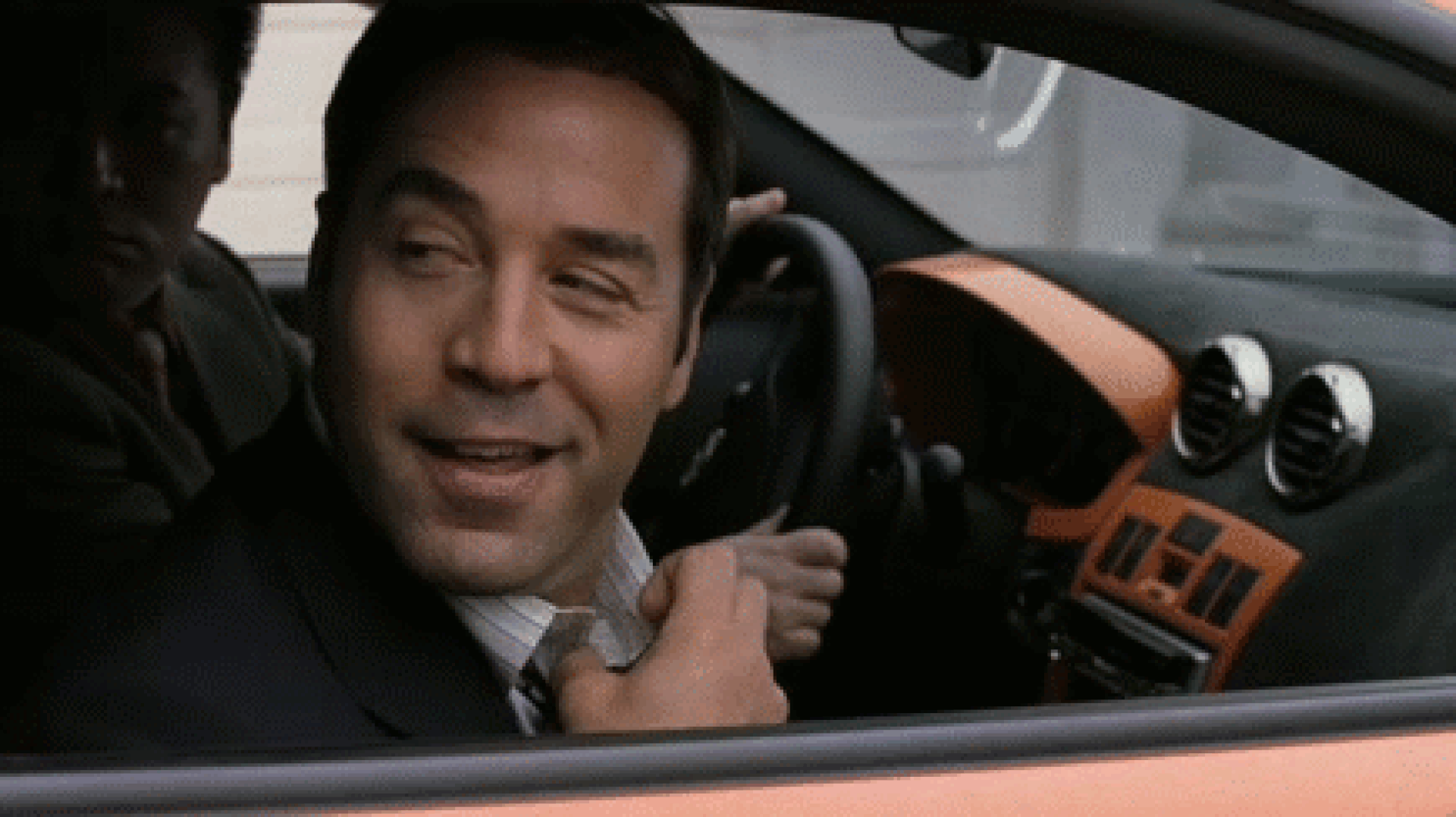 The Canada Pension Plan Investment Board and GIC have invested a combined $1 billion into WME | IMG, the Beverly Hills entertainment and sports firm led by Ari Emanuel, at a $6.3 billion valuation. Both investors are limited partners with Silver Lake, WME | IMG's largest minority owner, which will maintain its current stake. Also not selling are insiders like SoftBank or Fidelity Investments.
Why it's the BFD: Because this is a set-up for future M&A. When SoftBank and Fidelity invested in early 2016, that capital was used to help purchase Ultimate Fighting Championship. Word is that WME | IMG already has some targets in mind, with announcements likely within the next few months. The new investment also kicks the IPO can down the road a bit, particularly as it includes Silver Lake transferring its interests from its 2007-vintage third fund into its 2012-vintage fourth fund.
PE nerdery: Limited partners in Silver Lake Partners III were given the option to either cash out or roll over their positions into SLP IV. CIPPIB and GIC both chose to roll over, but also to invest the extra cash. Sellers primarily will be early shareholders in UFC, like the founding Fertitta brothers.
Venture Capital Deals
• Yiguo, a Chinese e-commerce platform for fresh produce, has raised $300 million from Tmall, a B2C e-commerce affiliate of Alibaba Group. http://bit.ly/2umCAbt
• Kabbage, an Atlanta-based lending platform for individuals and small businesses, has raised $250 million in Series F funding from SoftBank. The company previously raised a $135 million Series E round in 2015 that brought its valuation past $1 billion, from backers that included SoftBank's former VC arm (SoftBank Capital). https://bloom.bg/2vkUkIt
• TrackR, a Santa Barbara, Calif.-based Bluetooth device that helps users find lost or misplaced objects, has raised $50 million in Series B funding. Revolution Growth led the round, and was joined by Foundry Group, Amazon Alexa Fund, DoCoMo Capital, The Glenmede Trust and Bespoke Strategies. http://tcrn.ch/2vw5Txl
• M17 Entertainment, a Taiwan-based entertainment streaming company that recently merged with Singapore-based online dating site Paktor, has raised $40 million in Series A funding. Infinity Venture Partners led the round, and was joined by Golden Summit Capital, KTB Ventures, Vertex Ventures, Majuven and Yahoo Japan. http://tcrn.ch/2vvP19Y
• ExecOnline, a New York-based leadership training platform for corporate executives, has raised $16 million in Series B funding. NewSpring Growth Capital led the round, and was joined by return backers Osage Venture Partners, New Atlantic Ventures, Kaplan, and Thomas Lehrman. http://bit.ly/2umIeu7
• Personio, a German HR management and recruiting platform, has raised $12 million in Series A funding. Northzone led the round, and was joined by Global Founders Capital and Picus Capital. http://tcrn.ch/2unaCMv
• Smash.gg, a San Francisco-based eSports events and community platform, has raised $11 million in Series A funding. Spark Capital led the round, and was joined by Accel Partners, Caffeinated Capital, Horizons Ventures and Lowercase Capital. http://ubm.io/2w9oRH1
• Branch Messenger, a Minneapolis-based employee self-scheduling platform, has raised $6.8 million in new Series A funding. March Capital Partners led the round, and was joined by CrossCut Ventures, Techstars Ventures and Matchstick Ventures. http://strib.mn/2umQMkB
🚑 Vetted, a Los Angeles-based provider of on-demand home veterinary services, has raised $3.3 million in seed funding. Foundation Capital led the round, and was joined by Amplify LA, Sterling.vc and Reimagined Ventures. http://tcrn.ch/2f6l8FW
🚑 EazyScripts, a Chicago-based provider of e-prescribing software for telemedicine, has raised $2 million in Series A funding from Bluff Point Associates. www.eazyscripts.com
• WanderJaunt, a San Francisco-based short-term rental property operator, has raised $2 million in seed funding led by Khosla Ventures. http://tcrn.ch/2u775GX
• Meican, a Chinese online food ordering and delivery platform for corporate customers, has raised an undisclosed amount of Series D funding led by Goldman Sachs Investment Partners. Existing backers include KPCB China, Nokia Growth Partners and Trustbridge Partners. http://bit.ly/2hpMx6D
Private Equity Deals
• Atria Wealth Solutions, a New York-based portfolio company of Lee Equity Partners, has agreed to acquire CUSO Financial Services and sister company Sorrento Pacific Financial, San Diego-based providers of customized investment and insurance solutions to financial institutions. No financial terms were disclosed. www.atriawealth.com
🚑 Clinical Innovations, a medical device company backed by Pritzker Group Private Capital, has acquired Brenner Medical, a German maker of medical products for the fields of obstetrics and gynecology. No financial terms were disclosed. www.clinicalinnovations.com
• DigiCert, a Lehi, Utah-based website certification business owned by Thoma Bravo, has agreed to acquire the website security unity of Symantec (Nasdaq: SYMC) for $950 million in cash and a 30% stake in Digicert. http://on.wsj.com/2vsmwsD
Public Offerings
🚑 Clementia Pharmaceuticals Inc., a Montreal-based drug company focused on rare diseases like fibrodysplasia ossificans progressiva, raised $120 million in its IPO. The company priced 8 million shares at $15 per share, compared to plans to offer 7.15 million shares at between $13 and $15 each. It will trade on the Nasdaq under ticker symbol CMTA, while Morgan Stanley and Leerink Partners served as lead underwriters. Shareholders include OrbiMed Advisors (42.4% pre-IPO stake), BDC Capital (22.7%), NEA (8%). UCB, RA Capital Management, Rock Springs Capital Management, EcoR1 Capital and Janus Capital Management. www.clementiapharma.com
• Venator Materials, a Texas-based pigments and additives company being spun off by Huntsman Corp. (NYSE: HUN), raised $454 million in its IPO. The company priced 22.7 million shares at $20 per share (low end of $20-$22 range), and will trade on the NYSE under ticker symbol VNTR. BofA Merrill Lynch was listed as left lead underwriter. Venator reports a $77 million net loss on $2.3 billion in revenue for 2016. www.venatorcorp.com
Liquidity Events
• The Blackstone Group is seeking a buyer for its 45% stake in Leica, a German maker of high-end cameras, according to Reuters. The deal could give Leica an enterprise value of around €700 million. http://reut.rs/2vlfR3Z
• Wind Point Partners has sold Performance Optics, a Ramsey, Minn.-based ophthalmic lens manufacturer, to Japan's HOYA Corp. (Tokyo: 7741). No financial terms were disclosed. www.visionease.com
More M&A
👡 Aldo, a Canadian footwear maker, has agreed to acquire the Connecticut-based rival Camuto Group for an undisclosed amount. http://bit.ly/2woiPl1
• Fosun International and its joint venture Nanjing Nangang Iron & Steel United Co. have completed their purchase of German auto parts supplier Koller Beiteiligungs for an undisclosed amount.
Genesis Energy (NYSE: GEL) has agreed to acquire the alkali (i.e. soda ash production) unit of Tronox Ltd. (NYSE: TROX) for around $1.33 billion in cash. Leveraged financing is being provided by affiliates of KKR and GSO Capital. http://reut.rs/2vlmRxF
• Hasbro (Nasdaq: HAS) has ended talks to acquire movie studio Lions Gate Entertainment (NYSE: LGF) according to Reuters. http://reut.rs/2hqn2SF
• Invesco is in talks to acquire the exchange-traded funds business of Guggenheim Partners, according to The Financial Times. No financial terms were reported, except that the unit is said to have north of $30 billion in AUM. http://on.ft.com/2faVCPO
• Qatar Airways has given up its attempt to acquire a 10% stake in American Airlines (Nasdaq: AAL), which the U.S. carrier had opposed. http://nyti.ms/2u3l6BC
Fundraising
• Blue Lake Capital, a Shanghai-based VC firm, reportedly is raising $200 million for its second fund. http://bit.ly/2hrfoYh
• Blue Wolf Capital, a New York-based private equity firm, is raising up to $525 million for its fourth fund, per an SEC filing. www.bluewolfcapital.com
• Bow River Capital Partners, a Denver-based buyout firm focused on the lower middle-markets, has closed its fourth fund with $262 million in capital commitments. www.bowrivercapital.com
• Watervale Equity Partners has been launched by three former partners of Linsalata Capital Partners – Mike Faremouth, Jim Guddy and Eric Bacon – to focus on control investments in companies with less than $6 million in EBITDA. It will be based just outside of Cleveland. www.watervalepartners.com
It's Personnel
• Paul Musselman has joined Alvaraz & Marsal as a Silicon Valley-based managing director, after having spent the past three years as a managing director with KPMG.
• Pantheon has named Matt Jones and Rudy Scarpa as co-heads of its global private equity secondaries team. Former group head Elly Livingston will remain with the firm, and as a member of its secondary investment committee. www.pantheon.com
• Yinglan Tan has stepped down as a Singapore-based venture partner with Sequoia Capital, in order to launch his own fund, per TechCrunch. http://tcrn.ch/2hr28TD
• John Teza has joined Atlanta-based private equity firm NRD Capital as a director. He previously was chief development officer at Corner Bakery Café. www.nrdcapital.com
Final Numbers