Axios Pro Rata
January 14, 2019
Monday greetings from the home office. Thanks as always for reading, and please be sure to email me feedback and tips at [email protected] or via my anonymous tipline at http://axios.com/tips. Here we go...
Top of the Morning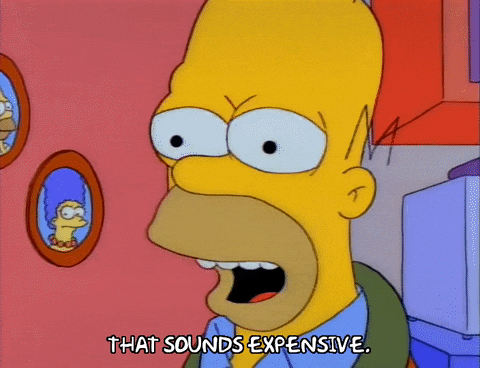 Over 61% of U.S. private equity deals in 2018 priced with enterprise value/EBITDA multiples in excess of 10x, which represents an all-time record, per a PitchBook report.
Why it matters: Private equities typically follow public equities, and 2018 was a year in which such valuations contracted substantially for publics. It's possible we experienced a divergence, but chances are it's just the standard lag (perhaps now being caught up by the recent junk bond drought) and that some reckoning is around the corner.
Per PitchBook:
As competition is rising and PE firms are acquiring a record number of companies, multiples are being further inflated as PE firms increasingly target faster-growing companies.
🦄 Unicorn tears: Erin Griffith had a compelling piece last Friday in the New York Times, about a small (but growing) number of founders who are intentionally forgoing traditional venture capital, because they don't believe the VC model aligns with their corporate growth goals. In short, the push toward unicorn isn't for everyone.
This promoted me to tweet: One thing that I think gets lost in the VC vs. non-VC discussion is that VCs don't need a company to become a "unicorn." At least not the early-stage VCs. They might want it, but unicorns weren't really a thing until a few years back, and VCs "settled" for much shorter home runs.
That tweet generated some fascinating discussion of VC return math, including the changing nature of ownership percentages and a reminder that VCs bat for slugging percentage instead of average. Among those contributing were Fred Wilson (who also blogged about it), Roger Ehrenberg, Hunter Walk and Chris Sacca.
Take a read through the tweet string, and let me know your thoughts (again, that email address is [email protected]). Particularly if you're a limited partner in VC funds. We'll return to this topic very soon.
• New fund alert: Eclipse Ventures, led by former Flextronics exec Lior Susan, has raised $500 million for its third fund, per an SEC filing. Word is that the firm will soon be announcing a pair of former Fortune 500 CEOs as full-time partners.
• The paper chase: MNG Enterprises this morning said that has offered to buy Gannett Co. (NYSE: GCI), publisher of USA Today, for $12 per share. That would value Gannett's equity at just over $1.3 billion, and represents a 23% premium over Friday's closing price.
MNG is better known as Digital First Media, and is mostly owned by hedge fund Alden Global. Its current newspaper holdings include The Denver Post and The Boston Herald. Per Axios media reporter Sara Fischer:
Digital First Media doesn't have a stellar reputation for maintaining the cultures and values of struggling local news companies it buys up. Instead, it's known for cutting staff and outsourcing local news-gathering to digital operations in major cities.
The BFD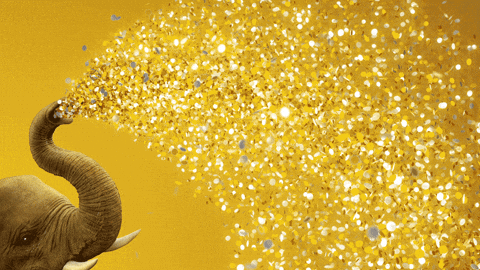 Newmont Mining (NYSE: NEM) agreed to buy Goldcorp (TSX: G) for approximately $10 billion in an all-stock transaction.
Why it's the BFD: Because it would create the world's largest gold mining company. If that sounds familiar, it's because we wrote the same thing when Barrick Gold bought Randgold Resources last year. So... your move Barrick.
Bottom line: "The depletion of global gold mines and the resulting increase in extraction costs has pushed gold miners to seek cost efficiencies, and smaller-scale combinations, as they compete to find and exploit the world's remaining high-grade deposits." — Alistair MacDonald, WSJ
Venture Capital Deals
🚑 PQ Bypass, a Sunnyvale, Calif.-based developer of treatments for peripheral arterial disease, raised $60 million. Deerfield Management led, and was joined by return backers Seroba Life Sciences and MedTech Venture Partners. http://axios.link/5Q5Q
• Williot, an Israeli developer of passive systems-on-a-chip for IoT, raised $30 million from Amazon, Samsung, Avery Dennison and return backers Norwest Venture Partners, 83North Venture Capital, Grove Venture Partners, Qualcomm Ventures and M Ventures. http://axios.link/ImLq
• Driivz, an Israeli provider of EV charging management solutions, raised $12 million from Inven Capital, CEZ Group and Ombu Group. http://axios.link/rjb4
• Immersive Labs, a UK-based cyber security skills platform, raised $8 million in Series A funding led by Goldman Sachs. http://axios.link/3UqV
Private Equity Deals
🍕 PAG is in talks to buy Australian pizza chain Crust Grourmet from Retail Food Group (ASX: RFG), per the Australia Financial Review. http://axios.link/Kv4b
• Satori Capital invested in Able Machinery Movers, a Grapevine, Texas-based heavy machinery-moving and rigging company. www.ablemachinerymovers.com
• Vista Equity Partners agreed to buy a majority stake in Quick Base, a Cambridge, Mass.-based business app building platform, for more than $1 billion. Seller Welsh Carson Anderson & Stowe will retain a minority position. http://axios.link/zACA
Public Offerings 🚑 Cirius Therapeutics, a San Diego-based developer of an insulin sensitizer for the treatment of patients with non-alcoholic steatohepatitis and liver fibrosis, filed for an $86 million IPO. It plans to trade on the Nasdaq (CSTX) with Citigroup and Credit Suisse as lead underwriters. The pre-revenue company has raised around $56 million from firms like Frazier Healthcare Partners (20.6% stake), Novo AS (19.7%) and Adams Street (8.8%). www.ciriustx.com
🚑 Kaleido Biosciences, a Lexington, Mass.-based developer microbiome therapies to treat rare genetic disorders, filed for a $100 million IPO. It plans to trade on the Nasdaq (KLDO) with Goldman Sachs as lead underwriter. The pre-revenue company has raised around $143 million from firms like Flagship Pioneering (67.6% pre-IPO stake), Invus Group, Fidelity Investments, Alexandria Real Estate Equities and Rock Springs Capital. www.kaleido.com
Liquidity Events
• Nucom, an ecommerce unit of ProSiebenSat.1 Media, will acquire a control stake in Aroundhome, a German online broker for home services, for €140 million. Sellers include General Atlantic, which will increase its existing stake in Nucom from 25.1% to 28.4%. http://axios.link/nXfF
• OpenGate Capital completed its $265 million sale of NAKAN, a French PVC compounding company, to Westlake Chemical (NYSE: WLK). http://axios.link/DtoI
More M&A
• Bharti Airtel of India is in talks to buy Telkom Kenya from owners like Helios Investment, per Reuters. http://axios.link/4xYO
• Euronext (Paris: ENX) offered to buy the Oslo bourse for $729 million in cash. http://axios.link/SeGZ
• L'Occitane International (HK: 0973) agreed to buy Elemis for upwards of $900 million. http://axios.link/V8fZ
• Oi SA, a Brazilian telecom, hired Bank of America Merrill Lynch to sell non-core business assets, per a regulatory filing. http://axios.link/n0mp
• Viacom (Nasdaq: VIAB) is in talks to sell a majority stake in some of its China operations, including channel brands like MTV and Nickelodeon, per multiple reports. http://axios.link/qvfm
Fundraising
Harmony Partners, a New York-based VC firm, is raising $125 million for its fourth fund, per an SEC filing. www.harmonyvp.com
It's Personnel
• Whit Bower joined Inflexion Private Equity as a Boston-based senior advisor, marking the London-based firm's push into North America. Bower previously has been with BC Partners, HgCapital and 3i Group. www.inflexion.com
• General Atlantic promoted Aaron Goldman and Paul Stamas to co-heads of financial services investing. The move officially happened last year, but is now just coming to light. In related news, GA's former head of financial services investing, Jon Korngold, is heading to Blackstone Group as head of a new growth investing unit.
Final Numbers