Axios Pro Rata
February 04, 2019
Top of the Morning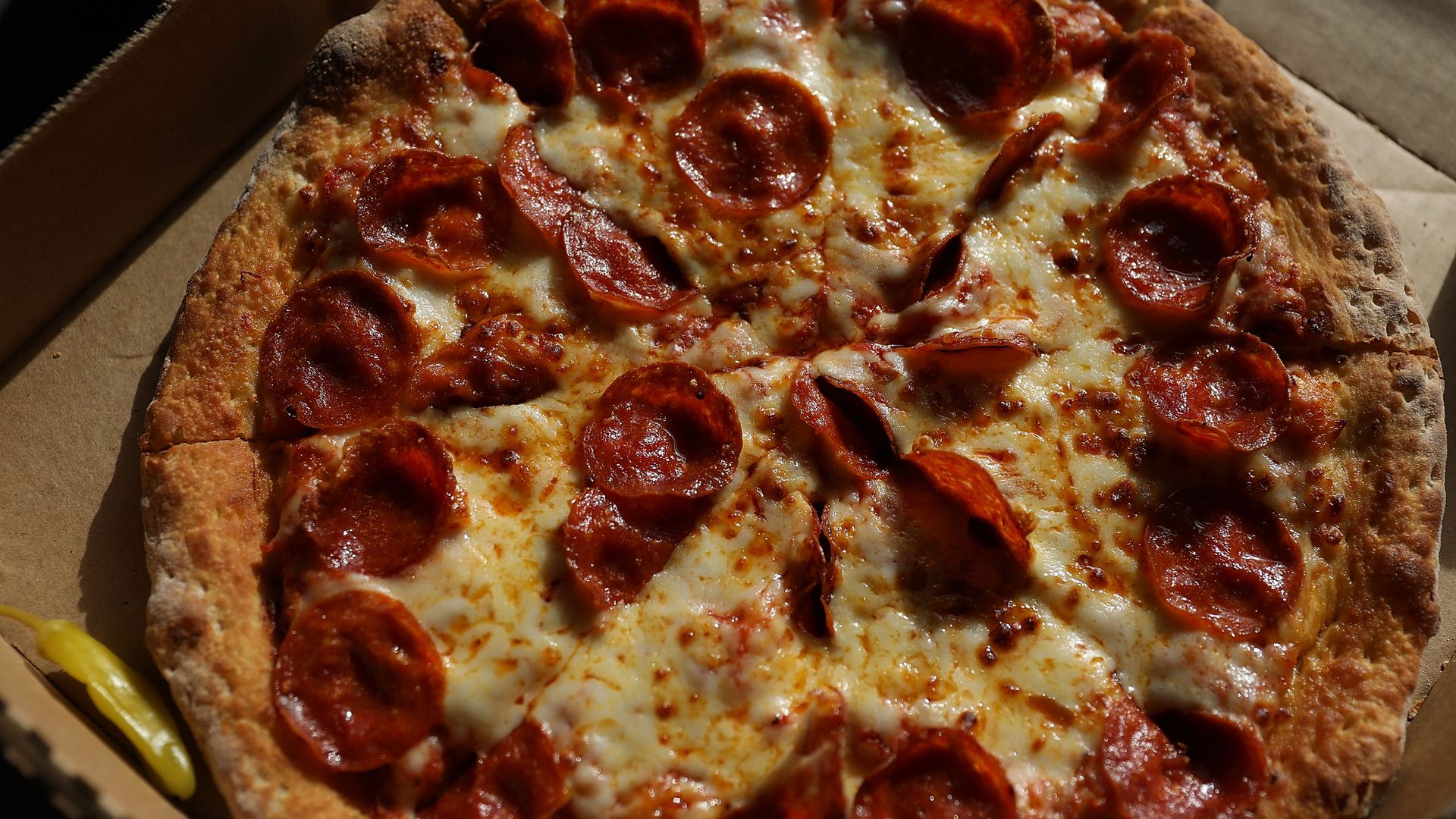 Both private equity and activist investor funds are considered alternative asset classes, but the latter is becoming an increasingly popular alternative to the former.
Starboard Value today agreed to invest $200 million into Papa John's, after the troubled pizza chain failed to secure attractive enough private equity offers during a four-month auction process.

The deal also includes another $50 million infusion by the end of March, with Starboard's Jeffrey Smith being named chairman.
Company namesake John Schnatter reportedly voted against the deal, thus extending his recent losing streak.

Elliott Associates, after failing to successfully work with Apollo Global Management on an Arconic takeover, is seeking to raise $2 billion for an actual takeover fund — not so much evolving into private equity but seeking to co-opt it.
The bottom line: Activists for years have helped to create private equity opportunities, by agitating for sales. Now they are beginning to take some of those opportunities themselves.
• Kicking the carry can: Private fund managers breathed a sigh of relief when carried interest was ignored by the 2017 tax cut bill, but it's again working its way into the political bloodstream.
Newly-declared presidential candidate Cory Booker mentioned it last week, and expect to hear more and more about it from those well to Booker's left.
And, remember, it's something that President Trump supported during the campaign, and was surprised was missing from what Republicans sent him to sign.
• All hail breaks loose: One intriguing thing to look for in Uber's S-1, whenever it arrives, is how much information it provides about the other ride-hail companies in which it holds shares.
These holdings, particularly in China's Didi Chuxing, could represent a sizable percentage of Uber's proposed market cap. Investors are going to want more than just the latest VC valuations.
This also could be where Uber benefits a bit from an IPO for Lyft — assuming it doesn't get taken out first, Qualtrics-style — in that there will be another third-party data point.

Also: Today's Pro Rata podcast will focus on how ride-hail drivers are organizing to fight for higher wages.
The BFD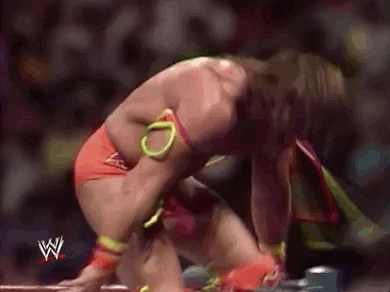 Hellman & Friedman agreed to lead an $11 billion acquisition of Ultimate Software (Nasdaq: ULTI), a Weston, Fla.-based provider of human capital management cloud software.
Why it's the BFD: Because no one on the outside seemed to see this mega-deal coming. Zero media reports about a pending takeover, and neither Goldman Sachs nor Deutsche Bank were even covering the company until last week (when DB's "buy" rating clearly beat out Goldman's "neutral").
Other investors in the buyside consortium include The Blackstone Group, GIC, CPPIB and JMI Equity. The deal includes a 50-day "go shop" provision, during which time Ultimate Software can solicit superior offers.
Bottom line: The $331.50 per share price represents over a 19% premium to Friday's close price, but just about matches its $330.73 all-time high set last September.
Venture Capital Deals
• Guazi, a Chinese used car marketplace, is in talks to raise up to $1.5 billion from SoftBank Vision Fund. http://axios.link/Yv6M
• Siete Family Foods, an Austin, Texas-based Mexican-American food brand, raised $90 million in minority equity funding from The Stripes Group. www.sietefoods.com
⛽ Yellow Door Energy, a UAE-based solar developer, raised $65 million in Series A funding from IFC, Mitsui & Co., Equinor Energy Ventures, Arab Petroleum Investments and Adenium. www.yellowdoorenergy.com
• BrumBrum, an Italian online car retailer and long-term renter, raised €20 million in Series B funding. Accel led, and was joined by Bonsai Ventures and eVentures. http://axios.link/TtqJ
• Bud, a British startup that helps banks connect their apps and data to other fintech providers, raised over $20 million in Series A funding from HSBC, Goldman Sachs, ANZ, Investec, Banco Sabadell and 9Yards Capital. http://axios.link/56Nw
• Aire, a British credit scoring startup, raised $11 million in Series B funding. Crane Venture Partners led, and was joined by Experian Ventures and Orange Digital Ventures. http://axios.link/oImF
🚑 Day Zero Diagnostics, a Boston-based genomic sequencing startup focused on infectious diseases, raised $8.6 million in Series A funding. Triventures led, and was joined by Sands Capital Ventures and Golden Seeds. http://axios.link/NDfs
• Your Super, a maker of plant-based "superfoods," raised $5 million in Series A funding. PowerPlant Ventures led, and was joined by Doehler Ventures. www.yoursuper.com
Private Equity Deals
🚑 Advent International acquired a majority stake in BioDuro, a San Diego-based life sciences contract R&D firm that also has facilities in China. www.bioduro.com
• Belcan, a Cincinnati-based portfolio company of AE Industrial Partners, acquired Sitec, a UK-based engineering services and technical recruitment company for the defense, aerospace, industrial and government services markets. www.belcan.com
• Levine Leichtman Capital Partners bought West Academic, a St. Paul, Minn.-based provider of law school learning materials, from Eureka Equity Partners. www.westacademic.com
🚑 Morgan Stanley Capital Partners invested in Clarity, a Madison, Conn.-based provider of member communications solutions for health insurance payors, third-party admins and dental insurers.
• One Equity Partners acquired a 51% stake in video tech company MediaKind from Ericsson (Nasdaq: ERIC). http://axios.link/prd1
• Safety Technology Holdings, a Farmington Hills, Mich.-based portfolio company of Bridgepoint, acquired OpTek Systems, a Groton, Mass.-based maker of laser processing equipment. www.opteksystems.com
🚑 Solara Active Pharma, an Indian maker of active pharmaceutical ingredients, raised $30 million from TPG Growth.
Public Offerings
• Anheuser-Busch InBev picked JPMorgan and Morgan Stanley for a possible IPO of its Asia brewing business, per Bloomberg. http://axios.link/eHNr
🚑 Sequana Medical, a Belgian maker of implantable devices for managing fluids in the abdomen, plans to raise up to $44 million in a Brussels IPO. The company has raised around $58 million in VC funding from firms like Life Science Partners, NeoMed Management, VI Partners, BioMedInvest, Entrepreneurs Fund, Capricorn Venture Partners, Salus Capital Partners, Newton BioCapital and Quest for Growth. http://axios.link/zEc1
Liquidity Events
• Arlington Capital Partners agreed to sell MicroPact, a Herndon, Va.-based provider of case management and business process management software, to Tyler Technologies (NYSE: TYL). www.micropact.com
• KKR is exploring a full or partial sale of Japanese chip equipment company Hitachi Kokusai, with two Chinese buyers interested, per the FT. http://axios.link/Qycf
• Palo Alto Networks (NYSE: PANW) is in talks to buy Demisto, a Cupertino, Calif.-based automated incident response platform, per Calcalist. Demisto has raised nearly $70 million in VC funding, most recently at a $218 million post-money valuation, from firms like ClearSky, Greylock and Accel. http://axios.link/1SAb
🎧 Spotify (NYSE: SPOT) is in talks to buy podcasting startup Gimlet Media for more than $200 million, per Recode. Gomet has raised around $27 million in VC funding from firms like Stripes Group, Emerson Collective, WPP, Betaworks and Graham Holdings. http://axios.link/CkwU
More M&A
• Naspers of South Africa has acquired Russian online classifieds company Avito for $1.16 billion in cash. http://axios.link/9w6z
• Panalpina (Swiss: PWTN) shareholders rejected a $4.1 billion takeover offer from Copenhagen-listed freight transport company DSV. http://axios.link/LwFi
• Sunrise Records of Canada offered to buy British music retailer HMV, which is preparing for bankruptcy, per the FT. http://axios.link/oPzv
• Taptica International (AIM TAP) agreed to buy rival video advertising rival RhythmOne (AIM: RTHM) for $176 million in stock.
Fundraising
• Three Hills Capital Partners, a London-based mid-market private equity firm, raised 540 million for a new fund, per PE International. http://axios.link/y1wD
• TSG Consumer Partners raised $4 billion for its eighth flagship private equity fund. www.tsgconsumer.com
It's Personnel
• Accel promoted London-based investors Andrei Brasoveanu and Seth Pierrepont to partner. www.accel.com
Final GIF