Axios Pro Rata
November 02, 2017
Los Angeles readers: Axios and the U.S. Conference of Mayors tomorrow will host an event on the impact of technology and innovation on city infrastructure. It will include Mike Allen interviewing LA Mayor Eric Garcetti, New Orleans Mayor Mitch Landrieu, Dan Katz of Hyperloop One, and Dr. Mory Gharib of the CAST Center at CalTech. 8am PT at Union Station. You can get more information and register here.
Top of the Morning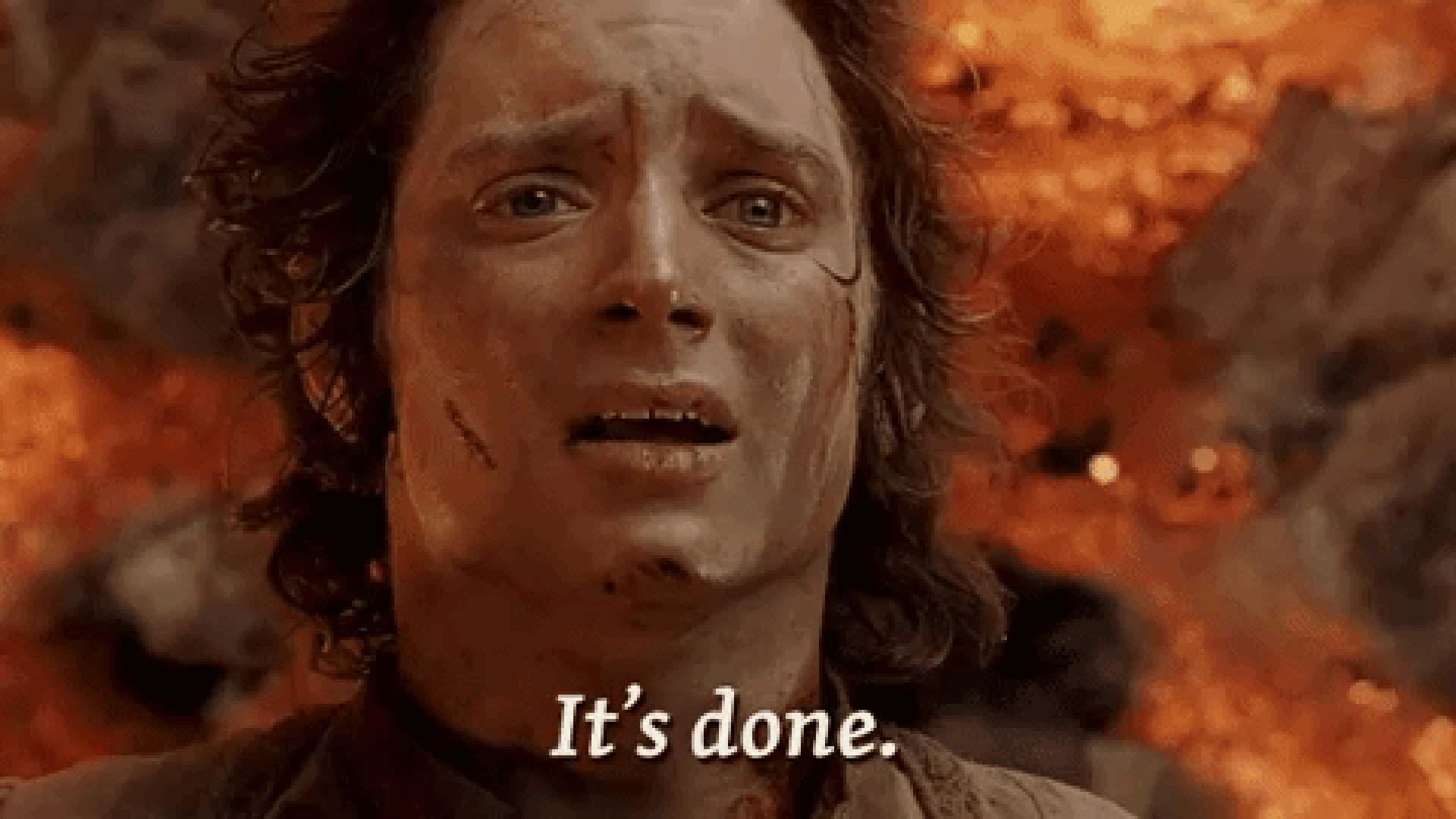 House Republicans have settled their differences on taxes – or at least brushed them under the rug – as they have scheduled a press conference for 11:15am. There also is an on-the-record pre-brief for reporters beginning at 10:30am, so be sure to check Axios.com for updates soon.
Here's what I'll be listening for on the corporate side:
Statutory rates: We all know about 20%, but don't know if there will be complications about how we get there (phase-in?) or if it would sunset (something that was circulating yesterday). Odds are on immediate and permanent.
Interest deductibility: We're still hearing a German-style 70/30 rule. Key will be how existing debt is grandfathered, and if there is a kicker about "in process" leveraged finance.
Carried interest: The big question here is if tax treatment is just being changed for hedge fund managers, or also for other sorts of general partners (e.g., private equity, venture capital, real estate, etc.).
Nonprofit excise tax: There has been some talk that large, private universities could get dinged, which would effectively reduce their investable capital.
Pass-through treatment: It may be way more complicated than we had initially expected.
Repatriation: What's the rate and will there be any strings attached, perhaps tied to hiring, wage growth or R&D? Or are we about to see an explosion of stock buybacks?
• All hail breaks loose: I spent much of yesterday trying to figure out if Travis Kalanick or Benchmark Capital threw the latest screwball into SoftBank's attempts to launch a tender offer for Uber shares. What I know for sure is that a voting rights agreement that all parties must sign for the tender to launch remains unsigned due to disagreements over two issues: Whether Kalanick's board appointments are subject to majority board approval, and if Benchmark will suspend its lawsuit during the tender (and cease the lawsuit were the SoftBank deal to close).
Next: The most sensible resolution here would be to table both until after the tender, although feelings on both sides are so raw that it may not happen.
Open letter: One thing did become clear to me yesterday, while trying to sort through all the spin and legitimate differences of opinion: It would be best for Travis and Uber to make a clean break with one another. Yeah, I know – easy for me to say without $8 billion on the table. Nonetheless, here's my open letter to Uber's former CEO.
The BFD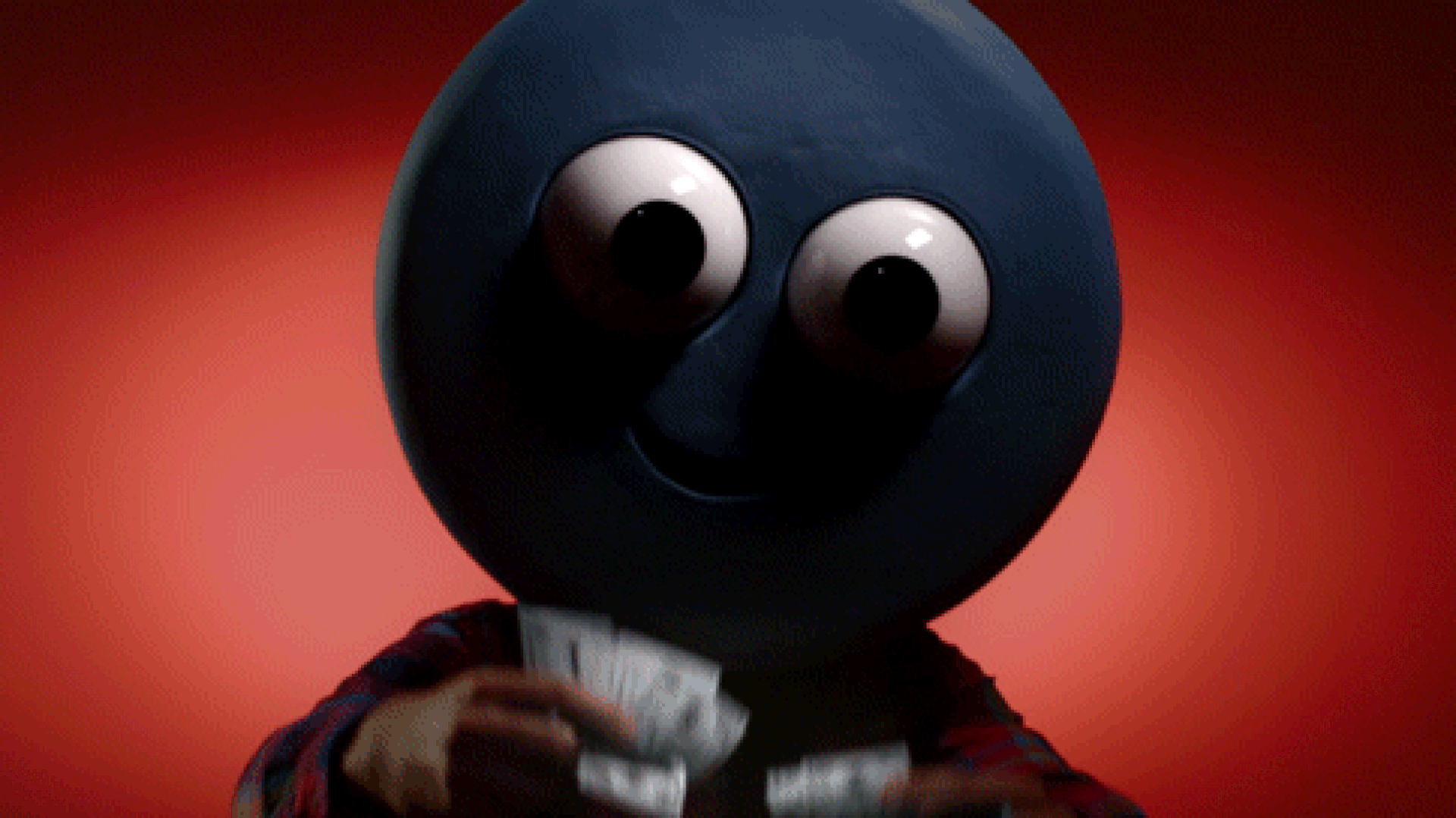 TransferWise, a London-based international money transfer platform, has raised $280 million in Series E funding at around a $1.6 billion post-money valuation. Old Mutual Global Investors and IVP co-led the round, and were joined by Sapphire Ventures, Mitsui & Co., World Innovation Lab and return backers Andreessen Horowitz, Baillie Gifford and Richard Branson. Some of the round is a secondary being used for founder liquidity and early employees.
Why it's the BFD: Because TransferWise is among a burgeoning group of unicorns that are facing serious competitive challenges from newer startups, while still trying to disrupt the established order. Consider it the downside of early success, as TransferWise says its 2 million monthly users collectively transfer more than £1 billion. It's also notable for being a VC-backed money transfer company that no longer allows users to transact via Bitcoin.
Bottom line: "One way to think about TransferWise's Borderless account is that a multi-currency account is a feature of its core international money transfer business, whereas for challenger banks, money transfer and currency exchange is a feature of its bank accounts." – Steve O'Hear, TechCrunch
Venture Capital Deals
• Ayla Networks, a Sunnyvale, Calif.-based IoT platform for manufacturers and service providers, has raised $60 million in Series D funding co-led by Run Liang Tai Fund and Sunsea Telecommunications Co. http://axios.link/BCfQ
• Instart Logic, a Palo Alto, Calif.-based provider of application delivery solutions, has raised $30 million in new funding led by ST Telemedia. The company previously raised $110 million from firms like Geodesic Capital, Kleiner Perkins and Andreessen Horowitz. http://axios.link/nrU7
• Recorded Future, a Boston-based threat intelligence company, has raised $25 million in Series E funding led by Insight Venture Partners. http://axios.link/pq0T
• MariaDB, a Finland-based open-source database development company, has raised €22.9 million in new VC funding led by Alibaba. http://axios.link/50GA
• BigPanda, a Mountain View, Calif-based provider of algorithmic service operations solutions for enterprise IT, has raised $23 million in new Series B funding (bringing the round total to $49m). Greenfield Partners (backed by TPG Growth) led the new tranche, and was joined by existing backers Sequoia Capital, Battery Ventures and Mayfield. www.bigpanda.io
• Zhuiyi Technology, a Chinese developer of chatbots, has raised $20.6 million in Series B funding. Sinovation Ventures led the round, and was joined by GGV Capital, Banyan Capital and Morningside Ventures. http://axios.link/JHGB
• Glint, a Redwood City, Calif.-based employee engagement platform, has raised $20 million in Series D funding from return backers Bessemer Venture Partners, Meritech Capital Partners, Norwest Venture Partners and Shasta Ventures. http://axios.link/cPdE
• AppZen, a Sunnyvale, Calif.-based provider of expense report audit automation solutions, has raised $13 million in Series A funding. Redpoint Ventures led the round, and was joined by seed backer Resolute Ventures. http://axios.link/Wm2T
• 3YourMind, a Berlin-based provider of industrial 3D printing software, has raised $12 million in Series A funding led by UVC Partners. www.3yourmind.com
• Arbe Robotics, an Israeli developer of automotive radar systems, has raised $9 million in VC funding led by O.G. Tech Ventures. http://axios.link/AtQx
• Hims, a San Francisco-based maker of men's hair products, has raised $7 million in Series A funding from Thrive Capital, Harry's, Forerunner Ventures, SV Angel, Amity Supply and M.C. Ventures. http://axios.link/07lo
• Maria Empanada, a Denver-based Argentinian casual restaurant chain, has raised $3.5 million in Series A funding from the Colorado Impact Fund. www.mariaempanada.com
• Ceres Imaging, an Oakland, Calif.-based aerial spectral imagery and analytics company for the agriculture market, has raised $2.5 million in new Series A funding from Romulus Capital. http://axios.link/uaOh
Private Equity Deals
• AC&A Enterprises, a Lake Forest, Calif.-based portfolio company of AE Industrial Partners, has acquired Applied Composites Engineering, an Indianapolis-based provider of advanced composites engineering and manufacturing solutions for aerospace and defense applications. www.appliedcomposites.com
• Clayton, Dubilier & Rice has agreed to acquire SunSource Holdings, an Addison, Ill.-based distributor of hydraulic and pneumatic fluid power products, from Littlejohn & Co. and RCP Advisors. www.sun-source.com
• Ecolab (NYSE: ECL) has completed the sale of its equipment care unit, which had 2016 revenue of $180 million, to Audax Private Equity. http://axios.link/Xljf
• HEPACO, a Charlotte, N.C.-based emergency response company owned by Gryphon Investors, has acquired Emergency Response & Training Solutions, a Jacksonville, Fla.-based provider of emergency response services to Fortune 500 companies. www.hepaco.com
• Mid Europa Partners has agreed to acquire Hortex, a Polish maker of juices and frozen foods with more than $220 million in annual revenue, from Argan Capital. http://axios.link/MXfX
🚑 Nautic Partners has formed Healthy Eyes, an eyecare services platform that has simultaneously acquired the assets of four companies: Block Buying Group, C&E Vision Services, HMI, and Vision West. www.nautic.com
🚑 Platinum Dermatology Partners, an Austin, Texas-based portfolio company of Sterling Partners, has acquired Garland, Texas-based Howsden Dermatology. www.howsdendermatology.com
• TPG Capital and state-owned China Telecom Corp. this week discussed a possible takeover of troubled Brazilian telecom provider Oi SA with the country's solicitor general. TPG would take the majority stake, per Reuters. http://axios.link/Ss69
• Wynnchurch Capital has acquired America II Group, a St. Petersburg, Fla.-based electronic components distributor. www.americaii.com
Public Offerings
🚑 Allena Pharmaceuticals, a Newton, Mass.-based developer of oral enzyme therapeutics to treat patients with rare and severe metabolic and kidney disorders, raised $75 million in its IPO. The pre-revenue company priced 5.3 million shares at $14 (low end of range), and will trade on the Nasdaq under ticker symbol ALNA. Credit Suisse was listed as left-lead underwriter. Allena had raised nearly $100 million in VC funding from firms like Frazier Healthcare (18.5% pre-IPO stake), Third Rock Ventures (16.8%), Bessemer Venture Partners (14.6%), HBM BioCapital (10.2%), Fidelity (11.8%) and Partner Fund Management (8.9%). www.allenapharma.com
• Evoqua Water Technologies, a Pittsburgh-based water treatment and services company owned by AEA Investors, raised $500 million in its IPO. The company priced 27.8 million shares at $18 (middle of range), for a fully-diluted market cap of around $2.2 billion. It will trade under ticker symbol AQUA, while Credit Suisse and J.P. Morgan served as lead underwriters. Evoqua reports nearly a $7 million net loss on $891 million in revenue for the nine months ending June 30, 2017. www.evoqua.com
• Funko, an Everett, Wash.-based maker of pop culture consumer products, raised $125 million in its IPO. The company priced 10.42 million shares at $12, compared to plans to offer 13.3 million shares at $14-$16. It will trade on the Nasdaq under ticker symbol FNKO, while Goldman Sachs was listed as left-lead underwriter. Funko was acquired by Acon Investments in late 2015, and reports around a $10 million net loss on $204 million in revenue for the first half of 2017. www.funko.com
• SendGrid, a Denver-based email marketing platform, set its IPO terms to 7.7 million shares being offered at between $13.50 and $15.50 per share. It would have a fully-diluted market value of around $823 million, were it to price in the middle of its range. The company plans to trade on the NYSE under ticker symbol SEND, with Morgan Stanley and J.P. Morgan serving as lead underwriters. SendGrid reports a $3 million net loss on $38 million in revenue for the first half of 2017, and has raised over $80 million in VC funding from firms like Foundry Group (29.64% pre-IPO stake), Bessemer Venture Partners (22.51%), Highway 12 Ventures (13.9%) and Bain Capital Ventures (7.03%). www.sendgrid.com
🚑 Spero Therapeutics, a Cambridge, Mass.-based developer of therapeutics to treat bacterial infections, raised $77 million in its IPO. The company priced 5.5 million shares at $14 (low end of range), and will trade on the Nasdaq under ticker symbol SPRO. BofA Merrill Lynch was listed as left-lead underwriter. Spero has raised around $115 million in VC funding from firms like Atlas Venture (23.6% pre-IPO stake), SR One (17% pre-IPO stake), Google Ventures (13.2%), Lundbeckfond (10.4%), RA Capital Management (7.2%), Osage University Partners (5%) and Rock Springs Capital. www.sperotherapeutics.com
• Volkswagen would consider an IPO of its trucks unit, according to an interview with group head Andreas Renschler. http://axios.link/4ghN
More M&A
🚑 Boehringer Ingelheim of Germany has signed a strategic partnership with Dicerna Pharmaceuticals (Nasdaq: DRNA), to work on RNAi treatments for chronic liver diseases. The deal includes an undisclosed upfront fee, plus upwards of €173 million in earn-outs. Dicerna earlier this year sold $70 million of new convertible preferred stock to an investor group led by Bain Capital Life Sciences. http://axios.link/ZKYJ
• GVC (LSE: GVC), a British online gambling company, has agreed to sell its Turkish operations for up to €150 million to Ropso Malta. http://axios.link/Yk4o
• Hercules Capital (NYSE: HTGC) has agreed to pay $125 million for a venture loan portfolio from Ares Capital Corp. (Nasdaq: ARCC). www.htgc.com'
• Hudson's Bay Co. (TSX: HBC) has offered to buy German department store chain Kaufhof from Austria's Signa Holding. http://axios.link/Kbdd
• Imperial Brands (LSE IMB) has agreed to acquire Nerudia, a British maker of nicotine liquids for e-cigarettes. http://axios.link/Nuyb
• Lenovo (HK: 0992) has agreed to acquire a majority stake in the PC unit of Fujitsu (Tokyo: 6702) for upwards of $269 million. http://axios.link/CEVy
🚑 Novartis (Swiss: NOVN) is considering a sale process for its dermatology generic drugs business, which could be valued at between $1 billion and $1.5 billion, according to Bloomberg. http://axios.link/sUTn
Fundraising
🚑 Aisling Capital has closed its fifth life sciences VC fund with $280 million in capital commitments. http://axios.link/S1Vm
• BlackGold Capital Management, an investment firm focused on credit investments in the energy sector, has closed its second fund with $165 million in capital commitments. www.blackgoldcap.com
• Edelweiss, an Indian financial services firm, is raising $1 billion for its first infrastructure-focused private equity fund, according to DealStreetAsia. http://axios.link/TZgp
• Glendon Capital Management of Los Angeles has closed its second distressed and special situations fund with $2.5 billion in capital commitments.
• Quadrant Private Equity, an Australian mid-market firm, is targeting A$1 billion for its ninth fund, which it hopes to wrap up by year-end, per PE International. http://axios.link/jb9R
It's Personnel
• Edison Partners has promoted Lenard Marcus to general partner. www.edisonpartners.com
• Pete Hartigan, managing partner of Marketplace Funds, has joined the board of SoFi, according to his LinkedIn profile.
Final Numbers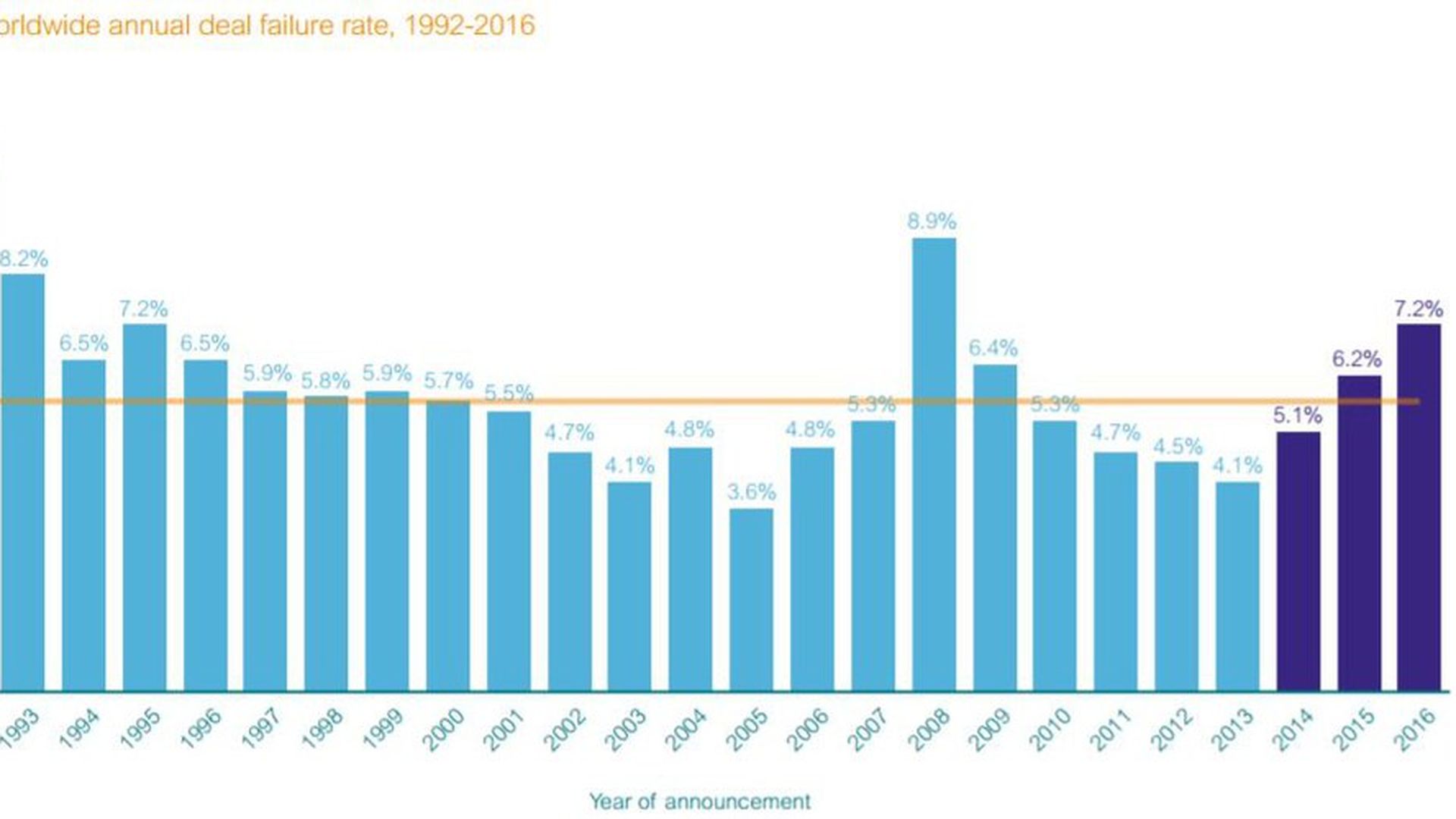 More from Cass Biz School report: "The failure rate for deals involving public company targets is significantly higher than for private targets. Since 1992, the long-term public target average failure rate was 11.1% compared to the long-term private target average failure rate of just 3.7%, and an overall average deal failure rate of 5.7%."