Top of the Morning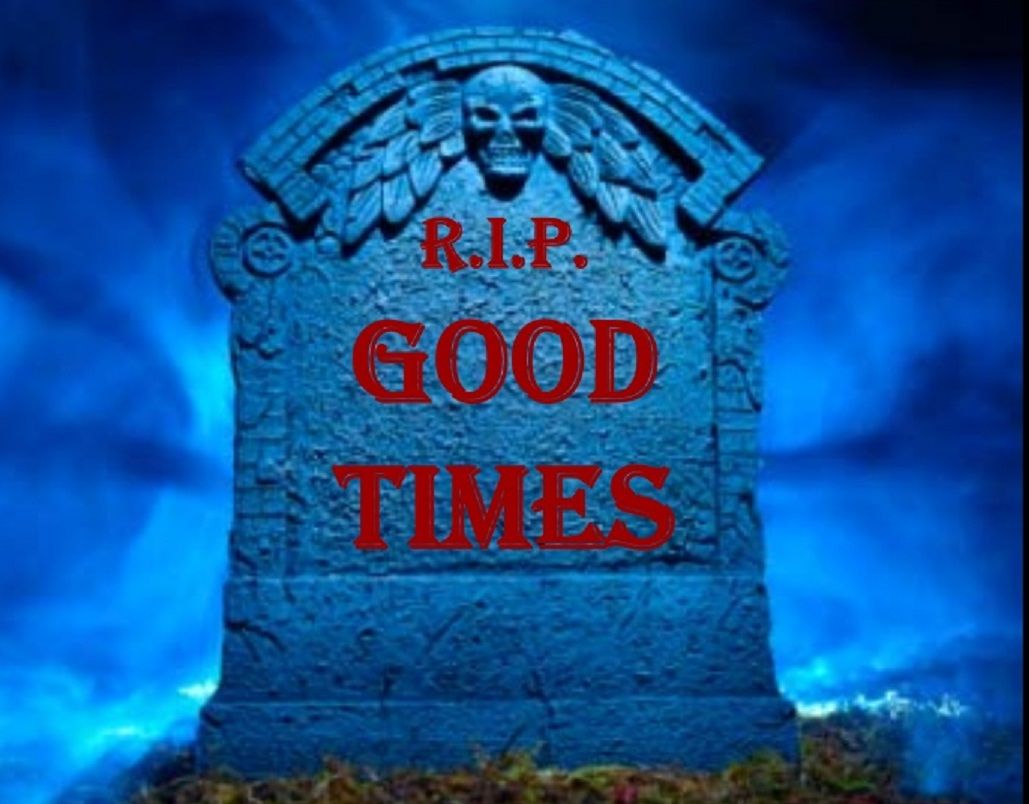 Yesterday's stock market plunge was driven by increased fears of a global recession, but don't expect it to have much immediate impact on private company valuations.
Private markets typically follow the public markets, but it's usually on a pretty long lag that helps smooth out episodic bumps.
Public equity values remain quite high, even if the Dow closed yesterday lower than where it closed in mid-January 2018. People will hang their hats on that.

Investors also have become accustomed to this sort of volatility, having ridden the down/up roller coaster just this past June and July.

The big worry today should be about the boys who cried wolf — investors who have RIP Good Times'd their portfolio companies so often that any prescient warnings could go unheeded.

A secondary worry is how much of the private markets has no idea what RIP Good Times even means, because they were still in grammar school when Sequoia Capital chose to show off its Photoshop chops.
The bottom line: Economic pain comes last to VC-backed startups, but they also get it fastest and harshest.
• Quant hedge fund manager Two Sigma has spent the past few years with its toe dipped in venture capital, having used its balance sheet and partner capital to invest in around 70 companies. Now it wants to formalize the practice, Axios has learned.
Two Sigma just hired Villi Iltchev (ex-August Capital) as a general partner on what is expected to be a dedicated venture fund. He'll be based in San Francisco, where he'll be charged with opening an office for the NYC-based firm.
The other two GPs are Colin Beirne, who first joined Two Sigma in 2005, and Dan Abelon, who co-founded of SpeedDate (acquired by IAC) before joining Two Sigma four years ago.
Expectations are that the group will initially continue to focus on early-stage investments, with hopes of eventually expanding into growth equity.
• WeWork says its "mission is to elevate the world's consciousness," but apparently that doesn't include having women on its 7-seat board of directors.
You can't blame this on the VC firms, as three of those directors are independent.
But this does seem to be a particular problem for IPO candidates, most of which are VC-backed.
Per Bloomberg: "About 40% of open director roles at S&P 500 companies were filled by women last year. But in public offerings since April, women have only occupied about 18% of the new spots."
• Coming attractions: Don't be surprised to see movement in the next few weeks on Coinbase's reported push to buy cryptocurrency storage startup Xapo, which got media mention in May before falling off the radar.
🎧 Pro Rata Podcast digs into the WeWork IPO. Listen here.
The BFD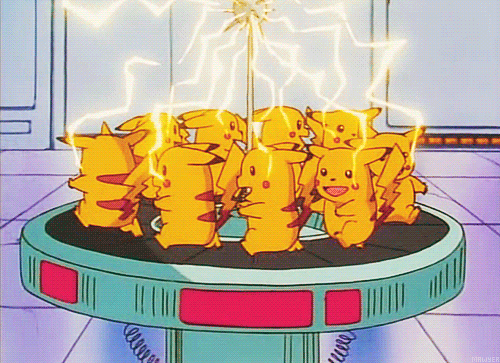 Energy Vault, a Swiss developer of utility-scale renewable energy storage solutions, raised $110 million in Series B funding from SoftBank Vision Fund.
Why it's the BFD: SVF invests as much in themes as in individual companies, which suggests that its deep pockets are turning toward storage tech and other capital-intensive forms of clean energy. It would be a welcome change for a sector that was largely abandoned by VCs after a string of high-profile failures.
Bottom line: "While companies like Tesla and Sonnen sell lithium-ion batteries for homes and, in larger packages, for the grid, Energy Vault's bet is that its technology will prove to be cheaper. That's because it uses low cost materials: cement and sand to make blocks, cranes to lift and drop the blocks, and reversible motors to convert electricity into potential energy and vice versa." — Akshat Rathi, Quartz
Venture Capital Deals
🚑 D&D Pharmatech, a Maryland and Korea-based developer of treatments for neurodegenerative diseases and fibrosis, raised $137 million in Series B funding. Octave Life Sciences and Smilegate Investment co-led, and were joined by return backers InterVest, Magna Investment, and LB Investment. http://axios.link/O5e0
• Vuori, an Encinitas, Calif.-based athletic clothing brand, raised $45 million from Norwest Venture Partners. http://axios.link/tMaN
🚑 Nurx, a San Francisco-based birth control delivery startup, raised $32 million in Series C funding co-led by return backers Kleiner Perkins and Union Square Ventures. It also secured $20 million in debt funding. http://axios.link/ys6I
• Incorta, a San Mateo, Calif.-based real-time business analytics startup, raised $30 million in Series C funding. Sorenson Capital led, and was joined by return backers GV, Kleiner Perkins, M12, Telstra Ventures, and Ron Wohl. http://axios.link/Fcz0
• Mason, a Seattle-based developer of mobile infrastructure for IoT products, raised $25 million in Series A funding. Coatue Management led, and was joined by GGV Capital and Base10. http://axios.link/1NAL
• FlyHomes, a Seattle-based home buying and selling platform, raised $21 million in Series B equity funding and secured $120 million in new debt financing. Canvas Ventures led the VC round, and was joined by return backer Andreessen Horowitz. www.flyhomes.com
🚑 Two Chairs, a San Francisco-based mental health therapy platform, raised $21 million in Series B funding. Amplo led, and was joined by Maveron and Goldcrest. www.twochairs.com
• Mux, a San Francisco-based cloud video infrastructure startup, raised $20 million in Series B funding. Evolution Media led, and was joined by Accel and YC. http://axios.link/UHgZ
🚑 Buoy Health, a Boston-based personalized digital health tool for checking symptoms, raised $15 million in Series B funding led by Bill Hambrecht. www.buoyhealth.com
🚑 Renovacor, a Philadelphia-based developer of gene therapy treatments for cardiovascular disase, raised $11 million in Series A funding form Novartis, Broadview Ventures, BioAdvance, New Leaf Venture Partners, and Innogest Capital. http://axios.link/MAjh
• Talview, a Palo Alto-based talent assessment and hiring platform, raised $6.75 million in Series A funding from Storm Ventures, Inventus Capital, Eileses Capital, and Emergent Ventures. http://axios.link/lrvG
• CoachHub, a Berlin-based platform for connecting employees with business coaches, raised €6 million from HV Holtzbrinck Ventures, Partech, and Speedinvest. http://axios.link/I23F
🚑 VeriSIM Life, a San Francisco-based developer of digital animal and human simulations as drug testing alternatives, raised $5.2 million co-led by Susa Ventures, Intel Capital, and OCA. http://axios.link/mBOf
• TuSimple, a Tucson, Ariz.-based self-driving truck "unicorn," raised an undisclosed amount of strategic funding from UPS. http://axios.link/B5P8
Private Equity Deals
• Anser Advisory, an Orlando-based portfolio company of RTC Advisors, acquired Inline Management, a school construction firm focused on Colorado and Texas. www.anseradvisory.com
• Foundation Investment Partners acquired W.A. Jones, a Columbia City, Ind.-based distributor and upfitter of truck equipment. www.wajonestruckequipment.com
• Genstar Capital invested in InsightSoftware, a Raleigh, N.C.-based provider of ERP and EPM reporting software that last year raised private equity funding from TA Associates. http://axios.link/TAiv
• J.F. Lehman & Co. acquired Lone Star Disposal, a Houston-based provider of construction, demolition, and municipal solid waste disposal services. www.lonestar-disposal.com
• Mobileum, a Cupertino, Calif.-based portfolio company of Audax Private Equity, acquired WeDo Technologies, a Portugal-based provider of risk and business management software for communication service providers. http://axios.link/e2sX
• Oakley Capital acquired majority stake in Seven Miles, a German gift voucher and B2B gift card company. www.sevenmiles.de
🚑 Saroras Private Capital acquired a majority stake in InCrowd, a pharma market research software company. Sellers include Nauta Capital. http://axios.link/xC9C
• TPG invested $60 million for a minority stake in Au10tix, a Cyprus-based , ID verification and authentication platform. http://axios.link/omNS
Public Offerings
• Samoyed, a Chinese online lending platform for credit card balance transfers, withdrew registration for an $80 million IPO, citing unfavorable market conditions. It had planned to trade on the NYSE with Morgan Stanley as lead underwriter, and reported $3.8 million of net income on $35 million in revenue for the first half of 2018. Backers include CITIC Capital.
Liquidity Events
• Capman sold Helsinki-based hotel chain Kamp Collection Hotels to Nordic Choice Hospitality Group. http://axios.link/Ivcq
🚑 KKR is considering a sale of LGC Group, a UK-based scientific measurement and testing company that could fetch over £1 billion, per Bloomberg. http://axios.link/wVle
More M&A
• Accenture (NYSE: CAN) agreed to acquire Analytics8, an Australian big data analytics company. http://axios.link/Uhpa
• Pershing Square Capital disclosed a 3.51 million Class B share stake in Warren Buffett's Berkshire Hathaway. Also, Berkshire Hathaway bumped up its Amazon holdings by over half a million shares.
🏀 Joe Tsai, co-founder of Alibaba, is in talks to pay $2.35 billion to buy the 51% stake he doesn't already own in the Brooklyn Nets from Russian billionaire Mikhail Prokhorov, per the NY Post. http://axios.link/3bBS
• VMWare (NYSE: VMW) is in talks to acquire Pivotal Software (NYSE: PVTL) for around $4 billion, per a regulatory filing. Both companies are controlled by Dell Technologies (NYSE: DELL). http://axios.link/4klG
It's Personnel
• Joe Passaro joined BTIG as a managing director and head of capital markets. He previously was co-head of Americas equity capital markets syndicate for Deutsche Bank Securities. www.btig.com
• Stephen Vaccaro joined Hirtle Callaghan, an outsourced CIO firm, as director of private equity. He previously was on the private markets team of Princeton University's endowment. www.hirtlecallaghan.com
• Fireman Capital Partners promoted Devon Howard to vice president. www.firemancapital.com
Final Numbers
🙏 Thanks for reading Axios Pro Rata. Please ask your friends, colleagues, and Pikachu populists to sign up.