Axios Pro Rata
September 27, 2019
Top of the Morning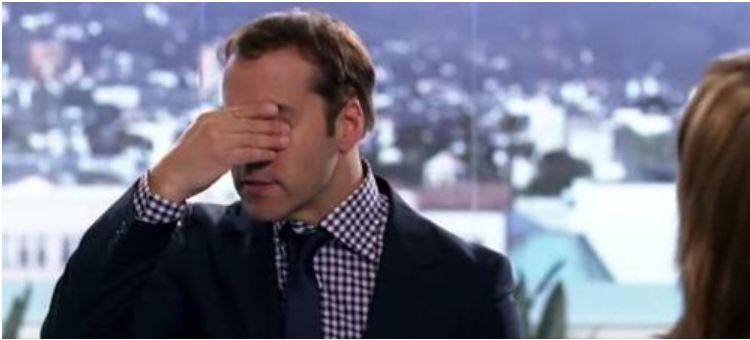 Public market investors have become less willing to leave their comfort zones, and it's manifesting most obviously in the IPO market.
Novel disruption has fallen out of favor, with many preferring more time-tested models like enterprise SaaS and biotech.
Peloton yesterday raised over $1.1 billion in its IPO, pricing at the top of its $26-$29 range, but its shares then got crushed (although still valued well above the last private mark). Its CEO talked to Axios yesterday about the falling stock price.
Endeavor, the live events and artist representation firm led by Ari Emanuel, last night canceled an IPO that originally was to raise over $600 million, before it was later downsized.
WeWork... well, you know the story there.
Yes, all three companies have dual-class shares. Yes, all three were highly valued by venture capital or private equity investors. Yes, all three were unprofitable for the first half of 2019.
Those characteristics are also true of Datadog and Ping Identity, both of which had successful IPOs this month and continue to trade above offering.
The trio's real similarity was that each had a very complicated story.
Peloton is a high-end hardware and SaaS business that produces original media content, sells apparel, and runs its own delivery logistics.
Endeavor began life representing movie stars and Donald Trump, but later expanded into a massive live events business that includes the UFC and Professional Bull Riders. Plus, it's got a streaming platform.
WeWork... again, it's different.
All of this comes against the backdrop of Uber, which also had a very complicated story and an IPO that emboldened short-sellers.
Up next: A lot of biotech startup IPOs, but no high-growth, complicated tech unicorns.
"We're about to get a bit of a break from those sorts of deals, which I think is good for everyone," a top Wall Street banker told me this morning.
Private markets follow public markets, so don't be surprised to see some valuation and/or deal size pullback for these "hard to comp" companies.

Particularly if SoftBank fails to raise Vision Fund 2.

Goodbye to egregious governance terms. Dual-class will survive, but WeWork laid a third rail for others to avoid.
U.S. IPOs have still outperformed the S&P 500 in 2019, although the gap has shrunk significantly this month.
Or, put another way: The sky isn't falling, but it's gotten a lot darker. And, for some, downright stormy.
The BFD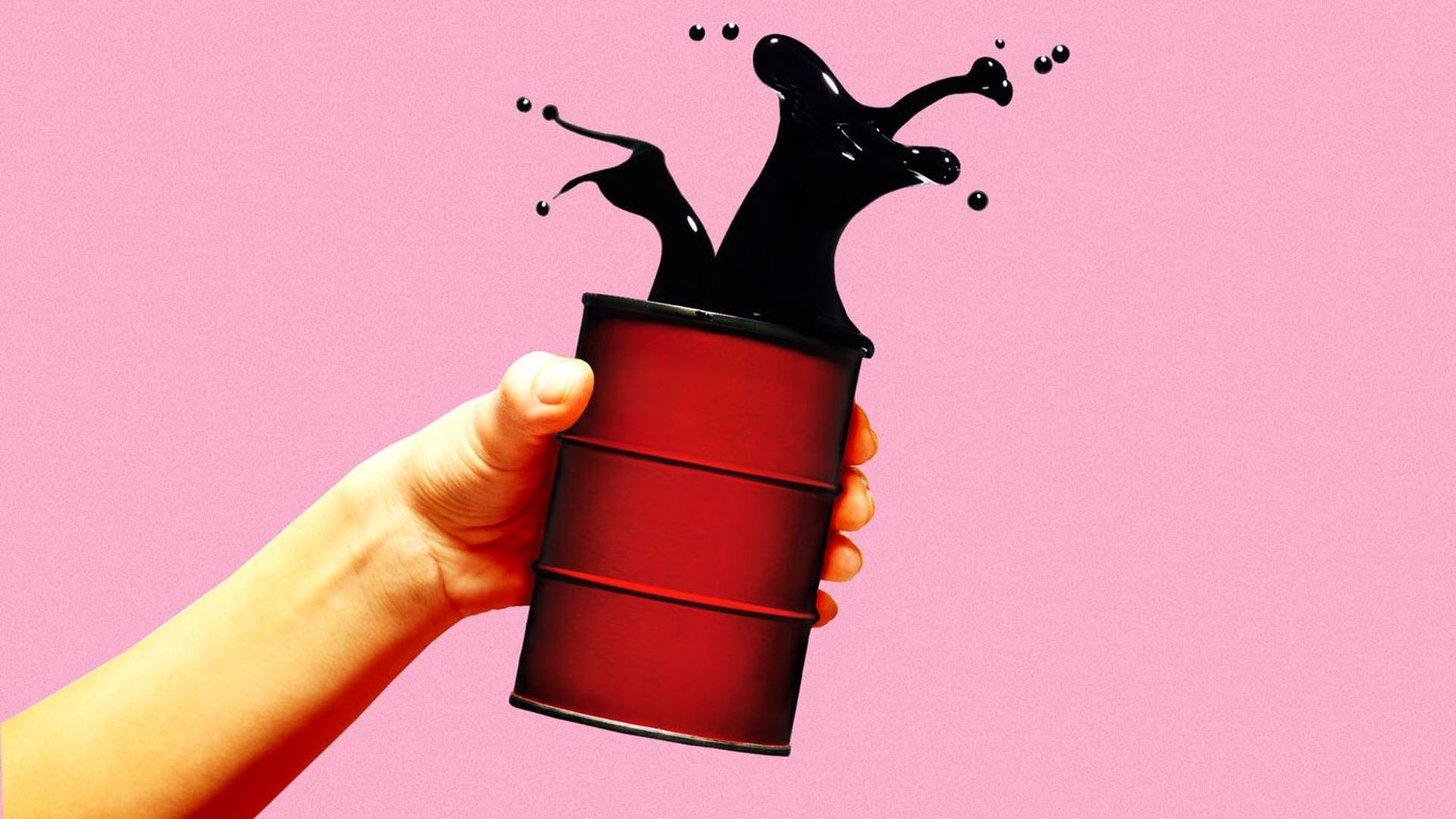 Elliott Management has revived its call for Marathon Petroleum (NYSE: MPC) to be split into three business.
Why it's the BFD: Marathon is the largest U.S. oil refiner by capacity, but activist investor Elliott wants it to separate its refining business from its pipeline and gas station units.
Pressure: Elliott got a boost yesterday from two major Marathon shareholders who not only supported the breakup plan, but also want CEO Gary Heminger to resign.
Bottom line: "It's not the first time Elliott has pushed for changes at Marathon. In 2016, it made a similar demand for the company to split its three main businesses. The Findlay, Ohio-based refiner took steps to simplify its pipeline partnership a year later at the hedge fund's urging, but rejected a proposal to spin off Speedway." — Bloomberg
Venture Capital Deals
• Beyond Pricing, a San Francisco-based pricing platform for vacation property rentals, raised $42 million in Series A funding led by Bessemer Venture Partners. http://axios.link/4XAl
• Moneyfarm, a digital wealth management startup with offices in London and Milan, raised £36 million in Series C funding. Poste Italiane led, and was joined by Allianz Asset Management. http://axios.link/NGtj
🚑 Meissa Vaccines, a South San Francisco-based developer of vaccines to prevent viral respiratory infections, raised $30 million in Series A funding from Morningside Ventures. http://axios.link/brlS
• Booksy, a booking platform for beauty companies, raised $28.5 million in Series B-2 funding. Industry Ventures and XG Ventures were joined by return backers Piton Capital and Enern. http://axios.link/dfkD
• Terminal, a San Francisco-based platform for companies to source and manage remote engineers in international locations, raised $17 million. 8VC led, and was joined by Atomic, Cathay Innovation, Cherubic Ventures, Craft Ventures, Kleiner Perkins, and Lightspeed Venture Partners. http://axios.link/mPzL
• Gatsby, an Albany, Calif.-based web development platform, raised $15 million in Series A funding. CRV led, and was joined by return backers Trinity Ventures, Mango Capital, Fathom Capital, and Dig Ventures. http://axios.link/oHIZ
• Teampay, a New York-based provider of spend management software, raised $12 million in Series A funding. Tribe Capital led, and was joined by return backers Crosscut Ventures, SVB, and Precursor Ventures. http://axios.link/jq6l
• Evernym, a Salt Lake City-based provider of "self-sovereign" identity solutions, raised $8 million from backers like Barclays Ventures and Medici Ventures. http://axios.link/niJS
🚑 Neuromod Devices, an Ireland-based developer of non-invasive neuromodulation technologies, raised €8 million in equity and venture debt funding. Fountain Healthcare Partners and Moffett Investment Holdings co-led the equity, while Kreos Capital and SVB provided the debt. http://axios.link/S4lG
• Traveloka, a Southeast Asian online travel-booking site, is in talks to raise more than $500 million at around a $4.5 billion valuation, per the WSJ. http://axios.link/4yZ2
Private Equity Deals
• The Blackstone Group closed its $18.7 billion purchase of a portfolio of U.S. industrial warehouses from Singapore's GLP. http://axios.link/CGWR
• Castik Capital acquired AddSecure, a Stockholm-based provider of secure communications solutions for businesses, from Abry Partners. www.addsecure.com
• Maroon Group, an Avon, Ohio-based portfolio company of CI Capital Partners, acquired Cambrian Solutions, a Canadian distributor of specialty ingredients and chemicals. www.maroongroupllc.com
• Unizo Holdings (Tokyo: 3258), a Japanese hotel chain, withdrew support for a $1.3 billion takeover offer from SoftBank-owned Fortress Investment Group, saying it wants better terms. http://axios.link/E39d
⛽ Westinghouse Electric, backed by Brookfield Business Partners, agreed to buy the North American civil nuclear systems and services business of Rolls-Royce (LSE: RR). http://axios.link/x8v8
Public Offerings
• Asset World Corp., a Thai hospitality and services company, raised $1.57 billion in the country's largest-ever IPO. http://axios.link/ii6a
• BYD, a listed Chinese electric automaker, is considering an IPO of its electronic-component unit, per Bloomberg. http://axios.link/SqLg
• Ecmoho, a Chinese e-commerce platform for non-medical wellness products, filed for a $150 million IPO. It plans to trade on the Nasdaq (MOHO) with UBS and CICC as lead underwriters, and reports $1.7 million of net income on $151 million of revenue for the first half of 2019. http://axios.link/HYpl
Liquidity Events
• Archer Capital is seeking at least A$1.5 billion for Illion, an Australian credit check company, per The Australian.
• Logitech (swiss: LOGN) agreed to acquire Streamlabs, a San Francisco-based startup that helps live-streamers monetize their audience via tips, for $89 million in cash. Streamlabs had raised around $17 million in VC funding, most recently at around an $80 million post-money valuation, from Sequoia Capital, Crosscut Ventures, Matrix Partners, Universal Music Group, Battery Ventures, 500 Ventures, and Ludlow Ventures. http://axios.link/Yvwp
More M&A
• App Annie, a San Francisco-based app market data company that's raised over $150 million in VC funding, acquired Libring, a Cambridge, Mass.-based mobile analytics startup. http://axios.link/7bko
✈️ Delta Air Lines (NYSE: DAL) agreed to buy a 20% stake in listed Chilean carrier LATAM Airlines for $1.9 billion. http://axios.link/p569
⛽ Exxon Mobil (NYSE: XOM) agreed to sell its Norwegian oil and gas assets for $4.5 billion to Var Energi. http://axios.link/27iY
• Richemont (Swiss: CFR) agreed to buy Italian jewelry brand Buccellati from China's Gangtai Group. http://axios.link/FG8g
• Toyota (Tokyo: 7203) will increase its stake in smaller Japanese automaker Suzuki (Tokyo: 7269) from 17% to 20%. http://axios.link/sVxW
Fundraising
• Capital Factory of Austin, Texas is raising $20 million for its sixth VC fund, per an SEC filing. www.capitalfactory.com
• Georgian Partners of Toronto is raising US$750 million for its fifth growth equity fund, per an SEC filing. www.georgianpartners.com
• Silverton Partners of Austin, Texas is raising $120 million for its sixth VC fund, per an SEC filing. www.silvertonpartners.com
It's Personnel
• Wells Fargo named Charles Scharf, chairman and CEO of BNY Mellon, as its next president and CEO. http://axios.link/tZgC
Final Numbers: Small and mid-market buyouts vs. large buyouts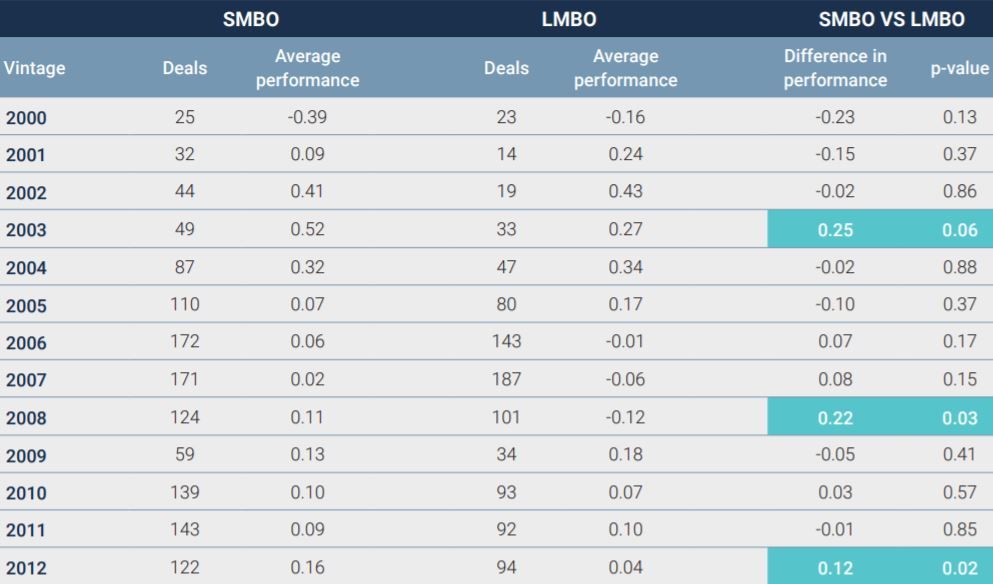 Thanks for reading Axios Pro Rata. Please ask your friends, colleagues, and professional bull riders to sign up here.