June 12, 2019
Hey D.C. readers: Join Axios tomorrow morning for a live event focused on U.S. trade policy.
Mike Allen will sit down with former Mexican Ambassador to the U.S. Arturo Sarukhan, Rep. Veronica Escobar (D-TX) of El Paso, Sen. Mike Rounds (R-SD), and U.S.-China Business Council president Craig Allen. RSVP here.
Top of the Morning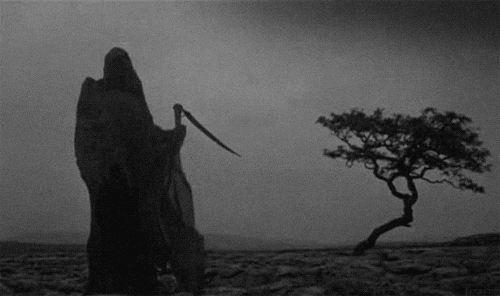 Companies used to fear that activist investors would pressure them to sell. Now they fear activist pressure to not buy.
Bill Ackman is urging United Technologies to scrap its mega-merger with Raytheon.
Ackman's Pershing Square Capital has less than a 1% stake in UTX, valued at around $745 million. Twenty-two other outside investors hold larger positions.
But he has one of Wall Street's loudest megaphones, and is threatening to publicly oppose the deal, per a memo obtained by The Wall Street Journal.
More from the memo: It "makes no sense to us why you would consider a stock acquisition using today's massively undervalued UTC common stock to buy a large business of inferior quality to the company's existing businesses, and for which we cannot comprehend the strategic logic."
Carl Icahn is suing Occidental Petroleum, in which he reportedly built a position worth north of $1 billion, over its proposed purchase of Anadarko.
Icahn thinks the deal is overpriced, with Occidental succumbing to pricing pressure from earlier Anadarko bidder Chevron. Moreover, he thinks that financing terms given to Warren Buffett were far too generous.
He also argues Occidental would be better off selling itself than buying Anadarko, saying the deal's debt-laden math can only work (possibly) if oil prices rise and don't fall for years.
But he's not threatening to vote against the deal, as Ackman is with UTX/Raytheon, because Occidental structured its offer in a way that sidesteps the need for a shareholder vote. So add that to the list of things that bother Icahn.
Bottom line: Ackman and Icahn have history as antagonistic rivals. But they often swim in similar strategic directions.
Also...
Last week we discussed how KKR was in talks to buy out the minority shareholders in German publisher Axel Springer, via a public tender.
The deal was publicly announced this morning, valuing Axel Springer at around $7.7 billion, or €63 per share.
That's a 12.5% premium to yesterday's close, and a 40% premium to where shares traded before the first reports of a deal.
Word is that KKR hasn't yet decided whether to take Axel Springer private, or continue to operate it as a public company as it's occasionally done before (e.g., ProSiebenSat).
I'm also hearing that there is no serious discussion of breaking up the company, even though most of the earnings come via digital classifieds rather than through the print or digital journalism for which Axel Springer is best known. That's partially due to the wishes of Friede Springer, widow of founder Axel, who's partnering with KKR on the deal.
But that digital classifieds piece is key for KKR, and helps explain why it's betting big on a "news media" sector that most other buyout firms have studiously avoided.
• Coming attractions: Thumbtack, an on-demand services platform, is raising up to $120 million in Series G funding, per a Delaware stock authorization uncovered by the Prime Unicorn Index.
Key number: $8.51. That's the price per share, and is the exact same as Series G stock sold more than three years ago.
• Recommended read: Bloomberg's Sarah McBridge and Liana Baker have a smart piece on how Qatalyst Partners keeps swooping in to sell VC-backed tech companies that otherwise are prepping IPOs:
Morgan Stanley and other IPO underwriters are now asking some clients for reassurances that the banks will still be included – and paid – as advisers even if listings fall through in favor of acquisitions.
🎧 Pro Rata Podcast focuses on YouTube, which is facing increased criticism over its handling of controversial content. Listen here.
The BFD
CrowdStrike, a Sunnyvale, Calif.-based cybersecurity company, raised $612 million in its IPO. It priced 18 million shares at $34, well above its $23-$30 offering range (let alone its original $19-$23 range), for an initial market cap of $6.69 billion.
Why it's the BFD: Because this is the latest indication that Wall Street has a voracious appetite for money-losing tech unicorns, so long as they don't focus on ride-hail.
ROI: CrowdStrike had raised over $480 million in VC funding from firms like Warburg Pincus (30.2% pre-IPO stake), Accel (20.2%) and CapitalG (11.1%). Its last private valuation was $3.35 billion, post-money on a Series E round last summer.
Bottom line: "CrowdStrike provides cloud-based security technology, aiming to do for security what other companies have done for human resources, customer relationship management and other sectors. The company gained notoriety after revealing that two groups with ties to Russian intelligence had breached the Democratic National Committee's technology during the 2016 presidential campaign." ⁠— Tomio Geron, WSJ
Venture Capital Deals
• KnowBe4, a Tampa Bay-based security awareness training and simulated phishing platform, raised $300 million at a valuation north of $1 billion. KKR led, and was joined by return backs Elephant and TenEleven Ventures. http://axios.link/FYst
• Adjust, a German provider of mobile ad measurement and anti-fraud tools, raised $227 million from Eurazeo Growth, Highland Europe, Morgan Stanley Alternative Investment Partners and Sofina. http://axios.link/5slg
• BetterUp, a San Francisco-based leadership development platform, raised $103 million in Series C funding from Lightspeed Venture Partners, Threshold Ventures, Freestyle Capital, Crosslink Capital, Tenaya Capital and SVB. http://axios.link/pgQH
• SignalFx, a San Mateo, Calif.-based provider of enterprise cloud monitoring solutions, raised $75 million in Series E funding led by Tiger Global Management. www.signalfx.com
• McMakler, a German real estate platform, raised €50 million in Series C equity and debt funding from Target Global, Israel Growth Partners and Frog Capital. http://axios.link/2NkB
• Sense Photonics, a Durham, N.C.-based developer of lidar and 3D sensor solutions, raised $26 million in Series A funding. Acadia Woods and Congruent Ventures co-led, and were joined by Prelude Ventures, Samsung Ventures and Shell Ventures. http://axios.link/NDcr
• Apollo GraphQL, a San-Francisco based data graph platform, raised $22 million. Andreessen Horowitz and Matrix Partners co-led, and were joined by Trinity Ventures and Webb Investment Network. www.apollographql.com
• Pryon, a Raleigh, N.C.-based augmented reality intelligence platform for the enterprise, raised $20 million in Series A funding. Rise of the Rest led, and was joined by Breyer Capital, Greycroft and Digital Alpha Advisors. http://axios.link/5Tl0
🚑 Modern Fertility, a direct-to-consumer seller of fertility tests, raised $15 million led by Forerunner Ventures. http://axios.link/1TOC
• Jumbotail, an Indian online wholesale grocer, raised $12.7 million in Series B funding. Heron Rock led, and was joined by Capria Fund, BNK Ventures and return backers Nexus Venture Partners and Kalaari Capital. http://axios.link/5mT5
• Bux, an Amsterdam-based trading app, raised $12.5 million. Velocity Capital and HoltzbrinckVentures co-led, and were joined by Kreos Capital. http://axios.link/3xiM
• Edgewise Networks, a Burlington, Mass.-based microsegmentation platform, raised $11 million from .406 Ventures, Accomplice and Pillar. http://axios.link/q0CK
🚑 Apricity, a London-based virtual fertility clinic, raised €6 million in Series A funding from AXA's Kamet Ventures. www.apricity.life
• Funderbeam, an Estonian trading and funding platform for private companies, raised $4.5 million in Series A funding led by Accelerated Digital Ventures. http://axios.link/9Gjs
Private Equity Deals
• American Construction Source, a Springfield, Mo.-based building materials company of Angeles Equity Partners and Clearlake Capital, acquired Minnesota-based Freeborn Lumber. www.acs-lbm.com
• Exterro, a Beaverton, Ore.-based e-discovery company owned by Leeds Equity Partners, acquired Jordan Lawrence Group, a Chesterfield, Mo.-based provider of data privacy and data management software. www.exterro.com
• Industrial Opportunity Partners acquired United Poly Systems, a Springfield Mo.-based manufacturer of made‐to-order high density polyethylene pipe. www.unitedpolysystems.com
• Sagemount invested in CriticalStart, a Plano, Texas-based provider of managed detection and response services. www.criticalstart.com
Public Offerings
• CrowdStrike, a Sunnyvale, Calif.-based cybersecurity company, raised $612 million in its IPO. It priced 18 million shares at $34, well above its $23-$30 offering range (let alone its original $19-$23 range), for an initial market cap of$6.69 billion. The company will trade on the Nasdaq (CRWD), used Goldman Sachs as lead underwriter, and had raised over $480 million in VC funding from firms like Warburg Pincus (30.2% pre-IPO stake), Accel (20.2%) and CapitalG (11.1%). http://axios.link/wjQ8
⛽ Sunnova Energy, a Houston-based financier and manager of residential solar and storage systems, is prepping an IPO that could value the company north of $1 billion, per Reuters. Backers include Energy Capital Partners and Soros Fund Management. http://axios.link/wu5X
Liquidity Events
• Versa Capital Management agreed to sell Polartec, an Andover, Mass.-based maker of performance textiles, to Milliken & Co. http://axios.link/NVzF
More M&A
• Accenture (NYSE: CAN) acquired Zielpuls, a German tech consultancy. http://axios.link/rtAY
• Dassault Systemes (Paris: DSY) agreed to buy Medidata Solutions (Nasdaq: MDSO), a New York-based provider of cloud software for clinical trials, for $5.8 billion in cash. The $92.25 per share price represents a 2.6% discount to Tuesday's closing price, but a 6.6% premium to the 50-day average price. http://axios.link/a382'
• Mattel (Nasdaq: MAT) turned down another takeover proposal from MGA Entertainment, maker of Bratz dolls. http://axios.link/9xok
⛽ PBF Energy (NYSE: PBF) agreed to pay up to $1 billion for a Martinez, Calif.-based oil refinery from Royal Dutch Shell. http://axios.link/t90G
It's Personnel
• Jenn Adams joined venture firm Oak HC/FT as an executive-in-residence. She previously was president and SVP of clinical product solutions at AmerisourceBergen (NYSE: ABC). www.oakhcft.com
• James Hale joined Artivest as head of platform. He previously was direct of alternative investments platform administration with Raymond James Financial. www.artivest.com
• Alex Immerman (ex-Facebook) and Sarah Wang (ex-TA Associates) joined Andreessen Horowitz as deal partners focused on growth-stage investments. www.a16z.com
• Katie Taylor, former president and CEO of Four Seasons Hotels & Resorts, joined Altas Partners as chair. She will continue to serve as chair of RBS and vice chair of The Adecco Group. www.altas.com
• CircleUp Growth Partners promoted Pat Robinson to managing director. www.circleup.com/equity
Final Numbers