Axios Pro Rata
July 13, 2018
Top of the Morning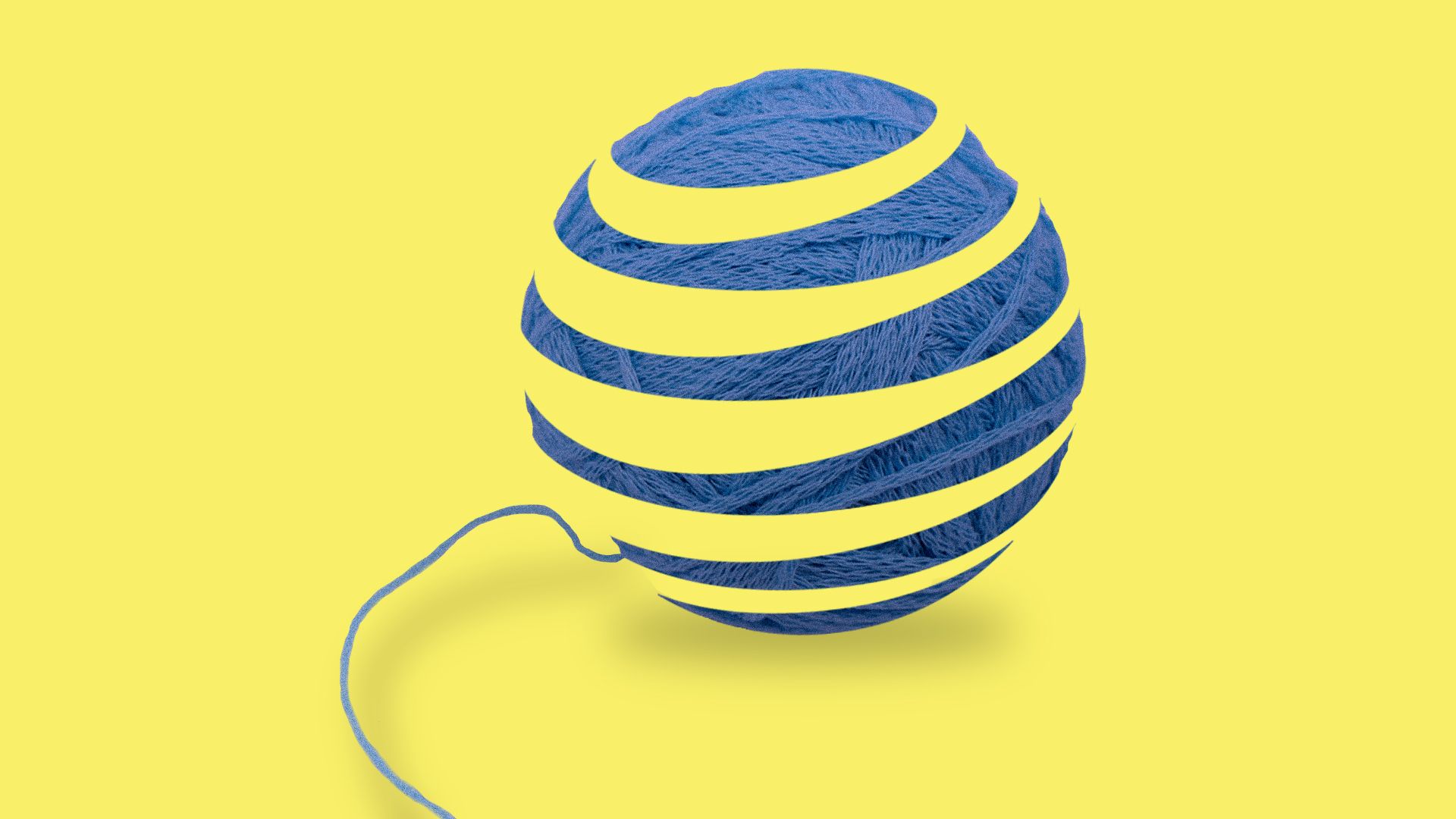 The U.S. Justice Department yesterday said it will appeal a federal judge's ruling that allowed AT&T to acquire Time Warner. Here's a breakdown, per yours truly and Axios' David McCabe:
Wait, didn't the deal already close? Yup. Several weeks ago.
You can unwind a closed deal? Indeed. For example, two Illinois-area hospitals merged in 2000 after receiving FTC approval, only to have a court rule seven years later that the deal had violated antitrust rules. The merger was unwound, but it was super messy.
More recently, a tech company called BazaarVoice had its completed, acquisition of PowerReviews reversed after a DOJ lawsuit, prompting a divestiture. In that latter case, BazaarVoice hadn't originally needed to get federal government approval because of the size of PowerReviews' revenue (even though the deal itself was valued at around $160 million).
This all seems ridiculous: Sure does, which is why a federal, pre-merger approval process was established in 1976 (i.e., Hart-Scott-Rodino). But I've heard rumor that not all government processes are perfect.
What happens now? A three-judge Appeals Court panel from the D.C. Circuit will hear the case, and likely rule by year-end. On the remote chance DOJ were to win, then it's expected that AT&T would appeal to the Supreme Court. One attorney I spoke with noted that a SCOTUS case likely would be heard by a court that includes recent Trump nominee Brett Kavanaugh, who has a long track record of favoring business in regulatory matters, making it highly unlikely DOJ could ever prevail in the end.
AT&T and DOJ have a standing agreement whereby AT&T is allowing the acquired Turner properties, but not the other Time Warner assets, to effectively run independently through the end of February 2019. Were an "unwind" ultimately required, this would make it easier to do. Were DOJ to win and AT&T to appeal to SCOTUS, expect both sides to seek an extension of that standing agreement.
In terms of everything else (e.g., internal investment, hiring, etc.), AT&T seems to be moving forward as if the deal won't need to be unwound.
Why is DOJ appealing? I've not heard a compelling answer on this. Some conspiracy theories are that it's to appease the White House and/or Rupert Murdoch (i.e., put the screws to Comcast), but it strains at least a bit of credulity to think DOJ rank-and-file (i.e., those who do the actual work) would go along with that, particularly because a negative Appeals Court ruling may weaken DOJ's hand in other vertical merger oppositions (note: it is apparently letting CVS/Aetna go through).
But if AT&T lost: It would need to divest the Time Warner properties, via some sort of government-overseen process. You can't actually put the toothpaste back in the tube, such as clawing back payouts to old Time Warner shareholders or forcing Jeff Bewkes back from the beach, but you can basically create a new tube.
Also...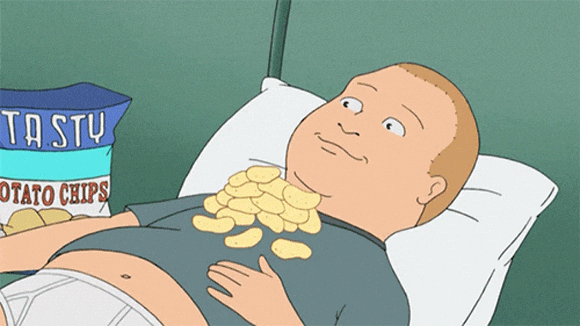 • Yesterday we discussed chipmaker Broadcom's $18.9 billion agreement to acquire CA, and all of the questions surrounding its strategic rationale. Notes:
Wall Street also shared our confusion, causing Broadcom to lose almost the exact same value in market cap as it's paying for CA.
Ken Hao, a partner with Silver Lake and longtime advisor to Broadcom CEO Hock Tan, stepped down from Broadcom's board in connection with the deal. The basic idea is that Silver Lake was comfortable being on the board of a listed chipmaker, because it didn't really otherwise invest in chipmakers. But once Broadcom decided to begin gobbling up enterprise software companies, then Silver Lake could have all sorts of conflicts.
But, but, but... Silver Lake hasn't given any indication that it will sell its stake in Broadcom, which is currently valued at around $412 million (or $478 million before yesterday's tumble).
Thought bubble: As of last check, ex-Qualcomm CEO Paul Jacobs was still seeking private equity help to regain control of his former company. Got to wonder if he'll call Silver Lake, since it has sector experience, deep pockets and already tried to buy Qualcomm (albeit in partnership with Broadcom).
• Coming attractions: Axios has learned that DraftKings is back in fundraising mode, speaking with prospective investors about a $200 million raise at a $1.5 billion pre-money valuation.
• Robotic wreck: We've also learned that Jibo, a Boston-based maker of family-friendly social robots that raised over $60 million in VC funding, is seeking a buyer. The company has laid off all but 5 employees, including the closure of its California office (the layoffs were first reported last month) but is continuing to sell product in the interim.
The primary problem was that Jibo got crushed by Amazon's Alexa, but a big part of the backstory is that the company's CEO had a health issue beginning last year that caused him to step back significantly from day-to-day operations, and the backup management plan didn't prove adequate.
• Just because: By this time next week, there will be only one Blockbuster store left in America, as two Alaskan outposts are shuttering. It's located in Bend, Oregon. May it live forever.
Venture Capital Deals
• GoGoVan, a Singapore-based on-demand delivery van service, raised $250 million in new funding. InnoVision Capital led, and was joined by Cainiao, Russia-China Investment Fund, Hongrun Capital, Qianhai Fund of Funds, and 58 Daojia Group. http://axios.link/8Ydm
• MediaMath, a New York-based operating system for marketers and ad agencies, raised $225 million from Searchlight Capital Partners. It previously raised over $100 million from Spring Lake Equity Partners, Akamai, Safeguard Scientifics, Catalyst Investors and Observatory Capital. http://axios.link/5SFQ
• UrbanVolt, an Ireland-based solar power-as-a-service company for corporate clients, raised $65 million from UK investment firm Low Carbon. www.urbanvolt.com
• Paidy, a Japanese startup that lets consumers shop online without credit cards, raised $55 million in Series C funding. Itochu Corp. led, and was joined by Goldman Sachs. http://axios.link/9kR0
• Greenhouse, a New York-based recruiting platform, raised $50 million from Riverwood Capital. http://axios.link/ZL12
• Cosential, an Austin, Texas-based provider of CRM and proposal automation software for construction and architecture, raised $34 million in new funding from JMI Equity. www.cosential.com
🚑 Lumiata, a healthcare-focused predictive analytics startup based in San Mateo, raised $11 million in funding. Khosla Ventures and BlueCross BlueShield Venture Partners co-led, and were joined by Sandbox Industries and Intel Capital. http://axios.link/FQlr
• Goodwall, a Swiss network for connecting U.S. students with jobs and educational opportunities, raised $10.8 million in Series A funding. Ranstad Innovation Fund led, and was joined by Manixer, Zurich Cantonal Bank and Verve Capital Partners. http://axios.link/cRBj
• Octi, a Los Angeles-based VR platform focused on human movements, raised $7.5 million in seed funding from backers like Shasta Ventures, I2BF Ventures, Bold Capital Partners, Day One Ventures, Human Ventures Live Nation and AB InBev. http://axios.link/IBXW
🚑 Spring Health, a New York-based mental wellness platform for businesses and employees, raised $6 million in seed funding. ReThink Impact led, and was joined by Work-Bench, BBG Ventures, The Partnership Fund for NYC, RRE Ventures and the William K. Warren Foundation. http://axios.link/xFpm
• Seatfrog, a London-based app for bidding on first-class air or rail seats, raised £4.5m in a Series A funding round led by Octopus Ventures. http://axios.link/Uref
Private Equity Deals
• CVC Capital Partners is advanced talks to acquire a "large chunk of assets in the Americas" that are being divested by gasses companies Linde (DE: LIN1) and Praxair (NYSE: PX), related to their planned $79 billion merger, per the FT. http://axios.link/c07a
• Fortis Solutions Group, a Virginia Beach, Va.-based portfolio company of Main Post Partners, has acquired Lewis Label Products, a Fort Worth, Texas-based maker of pressure-sensitive labels, shrink sleeves and flexible packaging products. Established
🚑 Mediware Information Systems, a Lenexa, Kansas-based portfolio company of TPG, has acquired Fazzi Associates, a Northampton, Mass.-based medical coding company for the home health and hospice market. www.mediware.com
• TA Associates acquired a minority equity stake in Prudent Corporate Advisory Services, a distributor of mutual fund products in India. www.prudentcorporate.com
Liquidity Events
• Intel (Nasdaq: INTC) agreed to acquire eASIC, a Santa Clara, Calif.-based fabless semiconductor company that had raised nearly $150 million in total VC funding (including a 2012 recap) from firms like Kleiner Perkins, Khosla Ventures, Seagate and Crescendo Venture. http://axios.link/nqRJ
• Netskope, a Los Altos, Calif.-based cloud access security broker that has raised over $230 million in VC funding, acquired Sift Security, a Menlo Park, Calif.-based provider of cloud infrastructure security that had raised around $6 million. http://axios.link/WZg2
More M&A
• The 15% stake in Chinese conglomerate HNA that was held by co-chairman Wang Jian, who died last week, will be donated to the charity that already controls HNA wth a 52% position (Hainan Province Cihang Charity Foundation), per Reuters. http://axios.link/MzeY
• Bryan Goldberg, owner of Bustle and Elite Daily, agreed with a U.S. bankruptcy court to acquire Gawker.com for $1.35 million. http://axios.link/yaPT
• Deutsche Post has hired Goldman Sachs to explore strategic options for electric van business StreetScooter, per Reuters. http://axios.link/wtZ3
Fundraising
• Apple has formed a $300 million investment fund focused on Chinese clean energy companies and projects, in partnership with 10 of its Chinese suppliers. http://axios.link/h9tc
• Cayuga Venture Fund is raising $100 million for its sixth VC fund focused on startups in upstate New York. http://axios.link/kDsQ
• Platinum Equity raised $1.5 billion for its fourth private equity fund focused on the lower middle-markets.
Final Numbers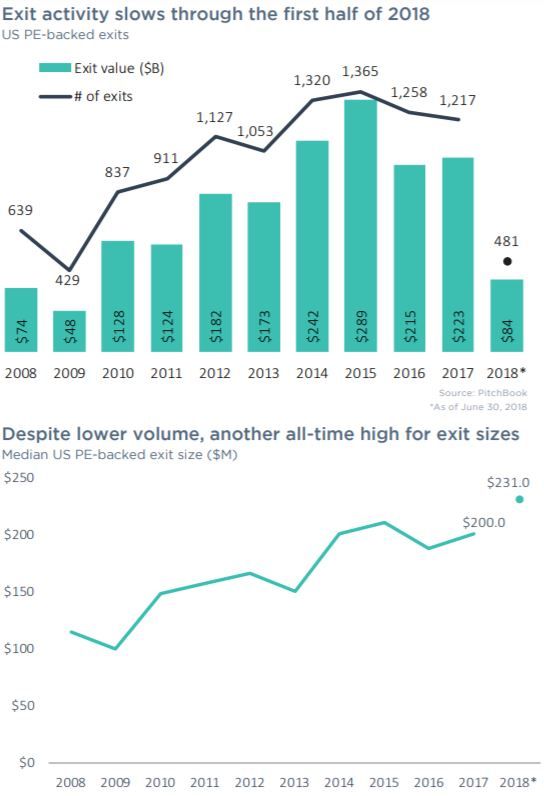 Thanks for reading. Be sure to check out Monday's edition, because I've been working on something new I want to share with you... Have a great weekend!